A while ago, I did a hunt called "The Naked Hunt".  There were some OK items and some not so OK items.  This outfit I glanced at at went "Oh nice", but I didn't think I had time to fiddle around with resizing.  Well, I looked today and was pleasantly surprised to find that all the items in the outfit had resize scripts, and they actually worked 🙂
The level of detail on this is just fantastic, but you do pay for it in avatar complexity, which for this is well over 200,000.  So you have to hope that people around you have good graphics cards 🙂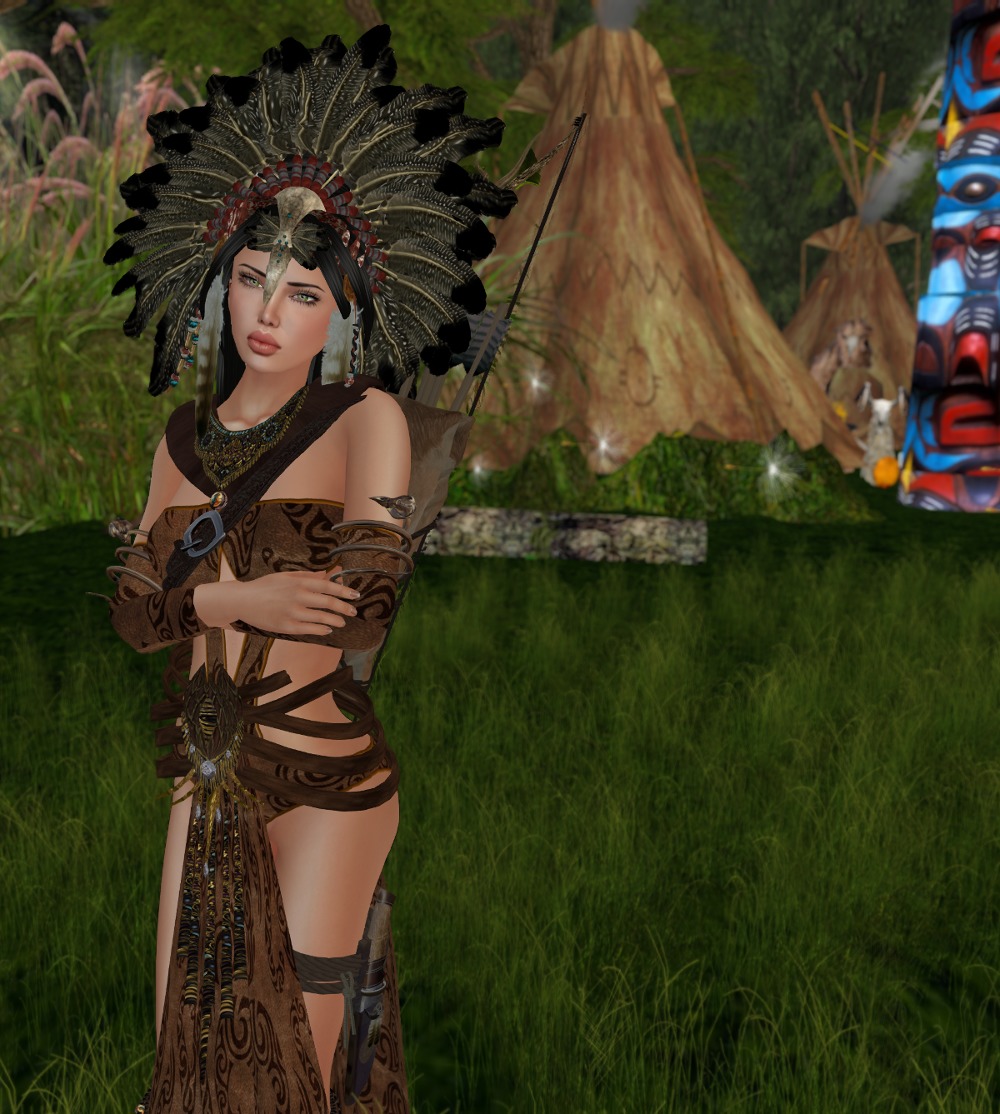 As you can see, there is a little clipping around my lower ribs, but out of static poses, this is mostly unnoticeable.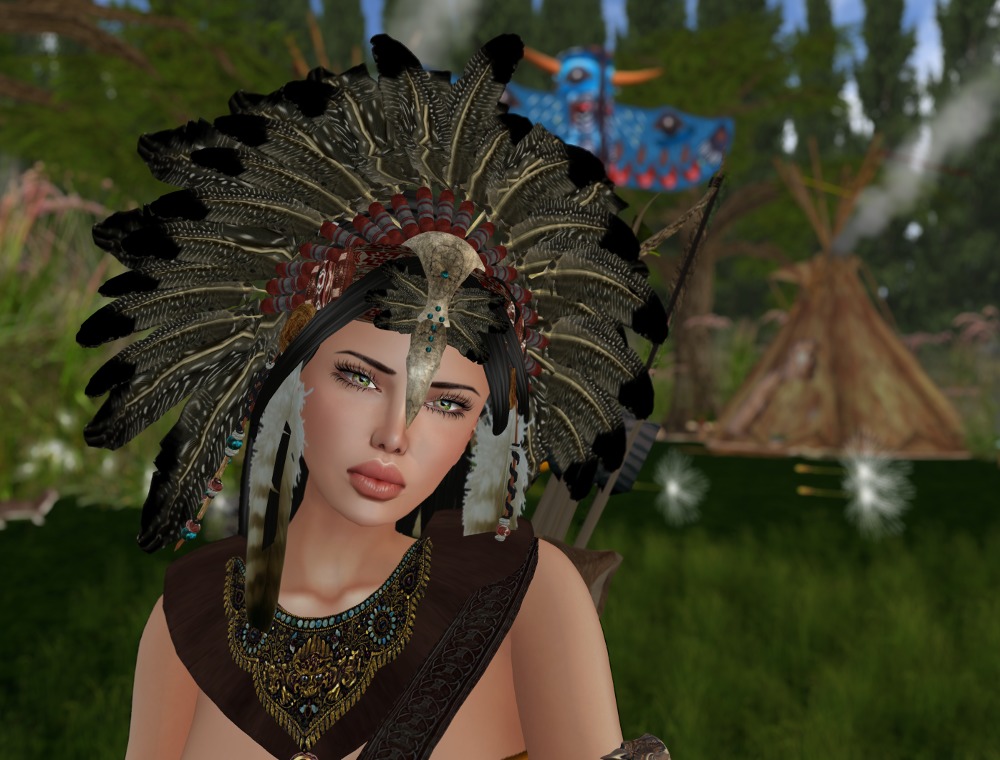 The outfit has system layers for the top and pants and also has them in an Omega applier but note, this was from The Naked Hunt, so you're not particularly well covered where is counts (translation: you're not covered at all)  🙂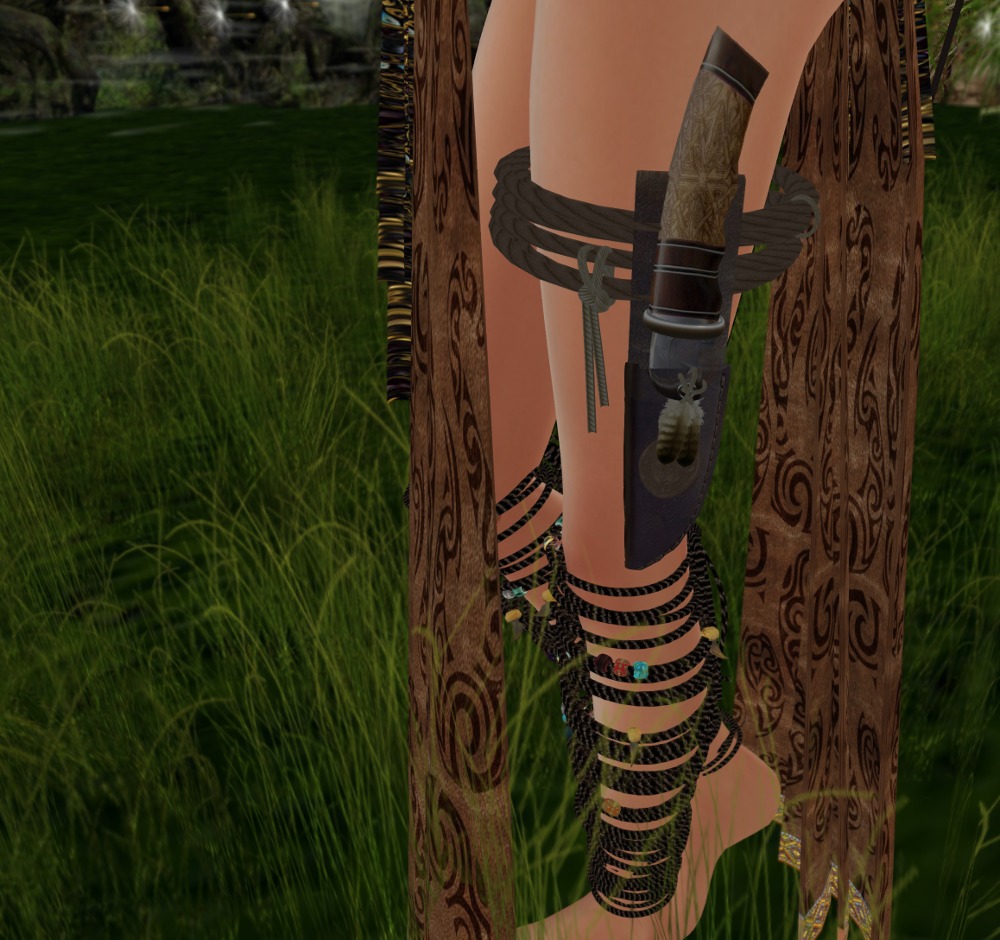 Again, the detail the creator has gone to is fabulous.  The textures look superb.