The Ninth Annual Fallen Gods festival has started!  Concerts, battles, shows, and shopping!  Silvan Moon Designs offers Well of Souls, an exclusive gown just for this event!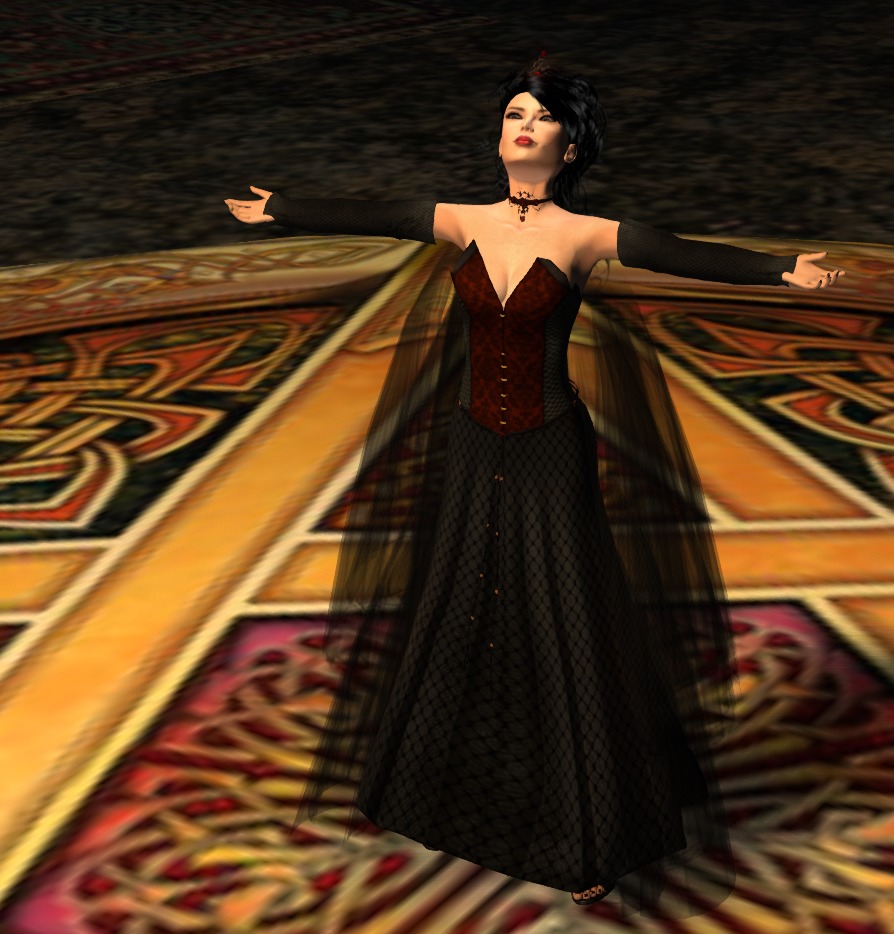 Like all of Silvan Moon Designs' pieces, Well of Souls comes in five fitmesh sizes plus fitmesh for Maitreya and Slink mesh bodies, and includes fitted gloves.  Several flexi add-ons give a lovely dynamicism to this gown!
I've added a gothic choker and tiara.  And I'm crushingly embarrassed to tell you that I cannot figure out where I got it: it was a hunt gift from at least six months ago, and the items don't have information on their origin other than their creator — ℬεĮĮ VɑĮεrϊε WℴĮƒε.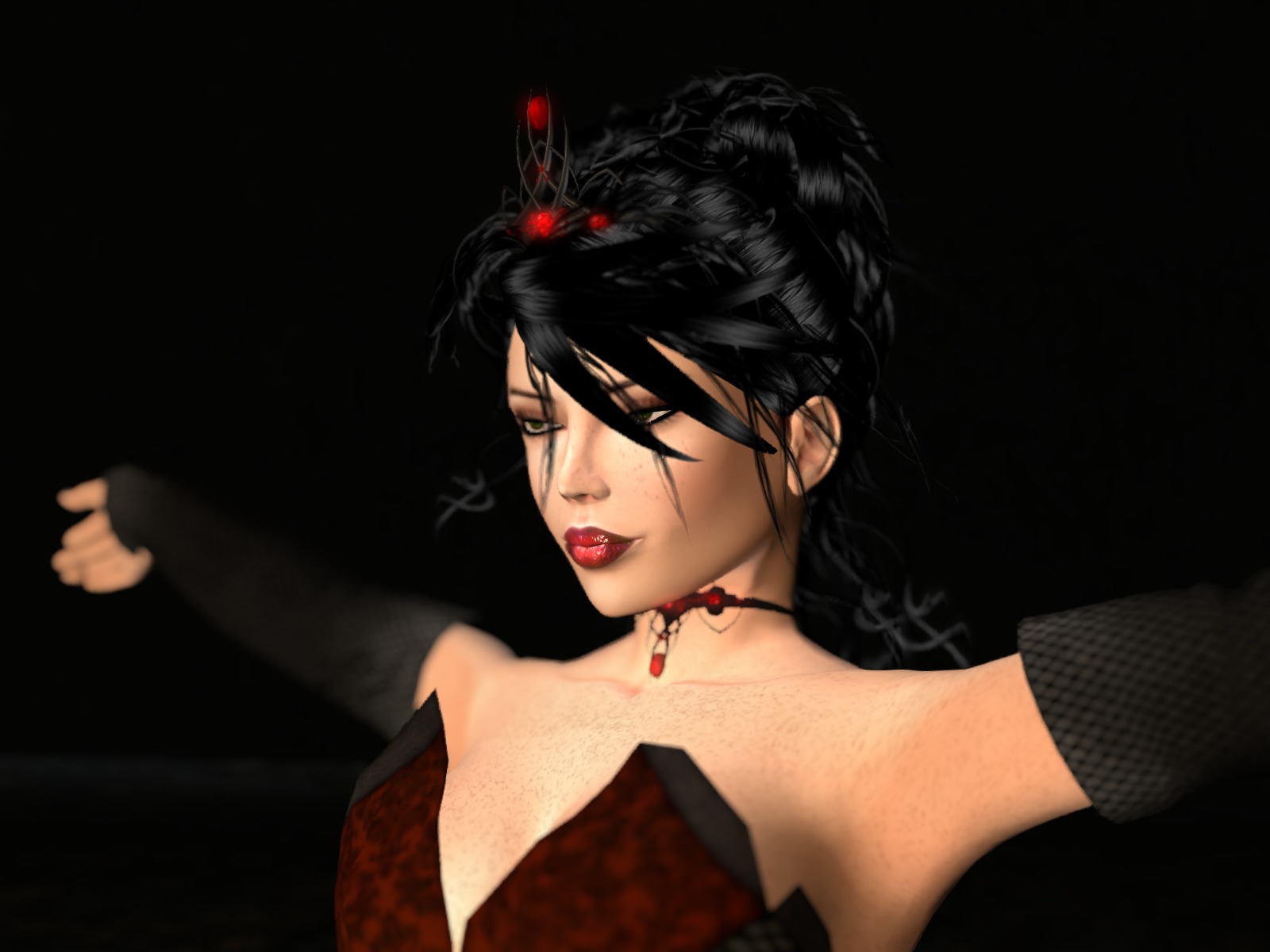 Whether you're looking for a gown for Samhain, All Hallow's Eve, or a gown for roleplay — Well of Souls is a beautiful work of art!  Stop by Fallen Gods today, and visit Silvan Moon Designs!
Mahalo!  A hui hou!