Sometimes I have an item in my inventory that I rather like – but I just don't seem to be able to find the right outfit to put it with.  It sits there lurking in the background, maybe even prompting the "should I get rid of it?" thoughts when I come across it.
Well, Owl Moon by Spyralle was one of those for me, until a week ago.  Eden was holding our Autumn Queen dance, and I thought of this gown — and with a few ingenious additions, put together an outfit that I can't wait to wear again and again!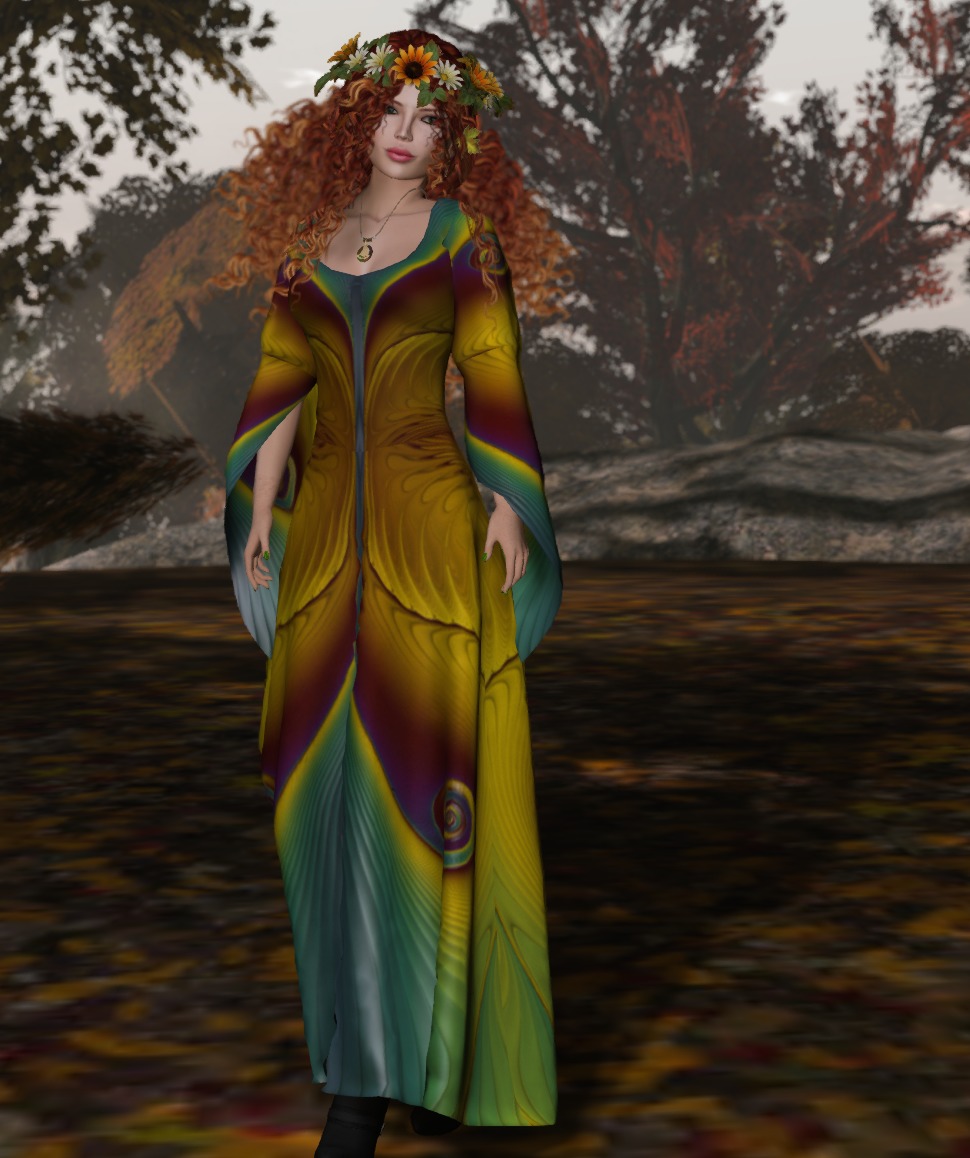 Owl Moon is a lovely mesh gown (rigged mesh in the standard five sizes), and I'll admit, part of the problem in my inventory may be my love to dance — and the… awkwardness… of some mesh gowns for dancing.  Well, part of that, of course, is to choose your dances appropriately.  Some shuffle-y dances from Humanoid did just the trick for me!
The wreath of daisies from Caverna Obscura accentuates the oranges and greens, as do a fire opal pendant and earrings from Evelock.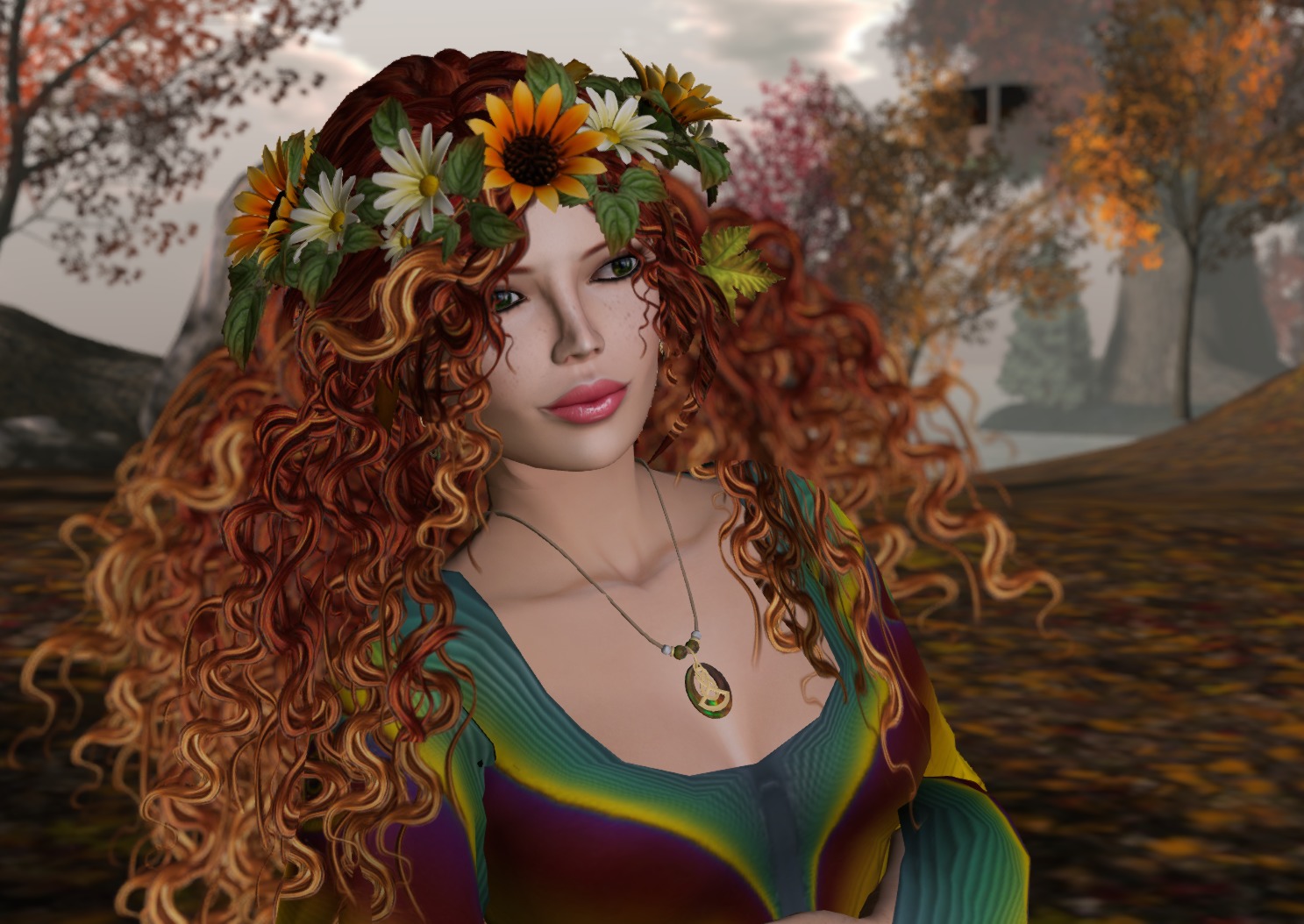 For the dance itself, I added a beautiful pair of wings from Faeline Fairy — because sometimes everyone needs to unfurl their wings.  Shigeko come in a several colour schemes, but the oranges and purples just seemed made for Owl Moon September.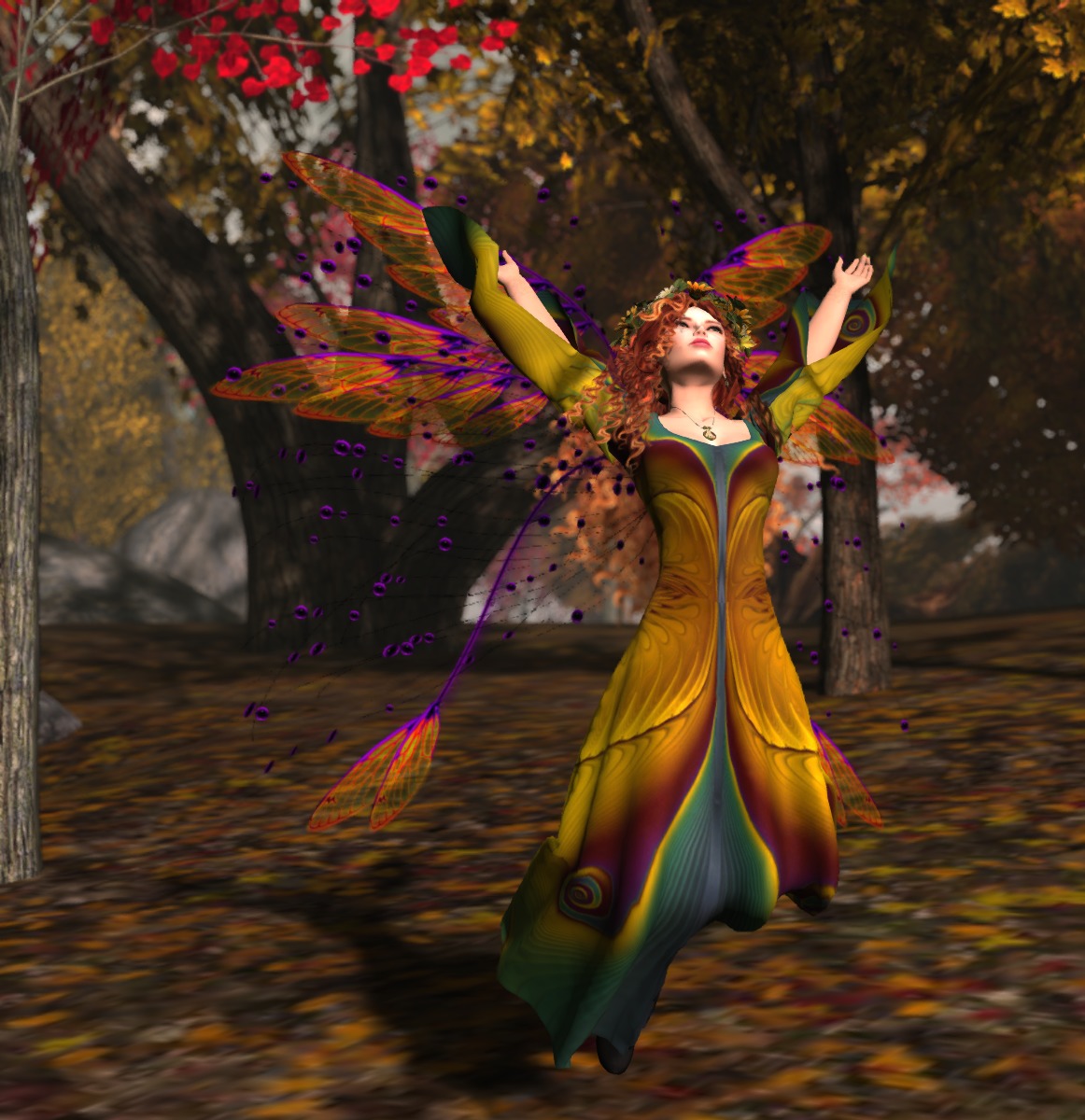 So, lessons? Go back and look at your inventory with fresh eyes, you might find new and exciting ways to use things — whether they're old favourites or items you've never worn.  And don't get rid of that pretty outfit just because you haven't worn it yet, no matter how long you've had it!  😉
And go take a look at Spyralle — Owl Moon comes in a number of beautiful patterns!
Mahalo!  A hui hou!