How about a little music for my old friend Whit?
The 50s!  Chrome and streamliners, the promise of the atom to power our homes, airplanes, spaceships!  Eclectic Stars brings us Swingers – Atomic, a beautiful swing dress drawing us back to that time when we still looked at nuclear power with hope — but with bright shiny mesh instead of chrome and Naugahyde!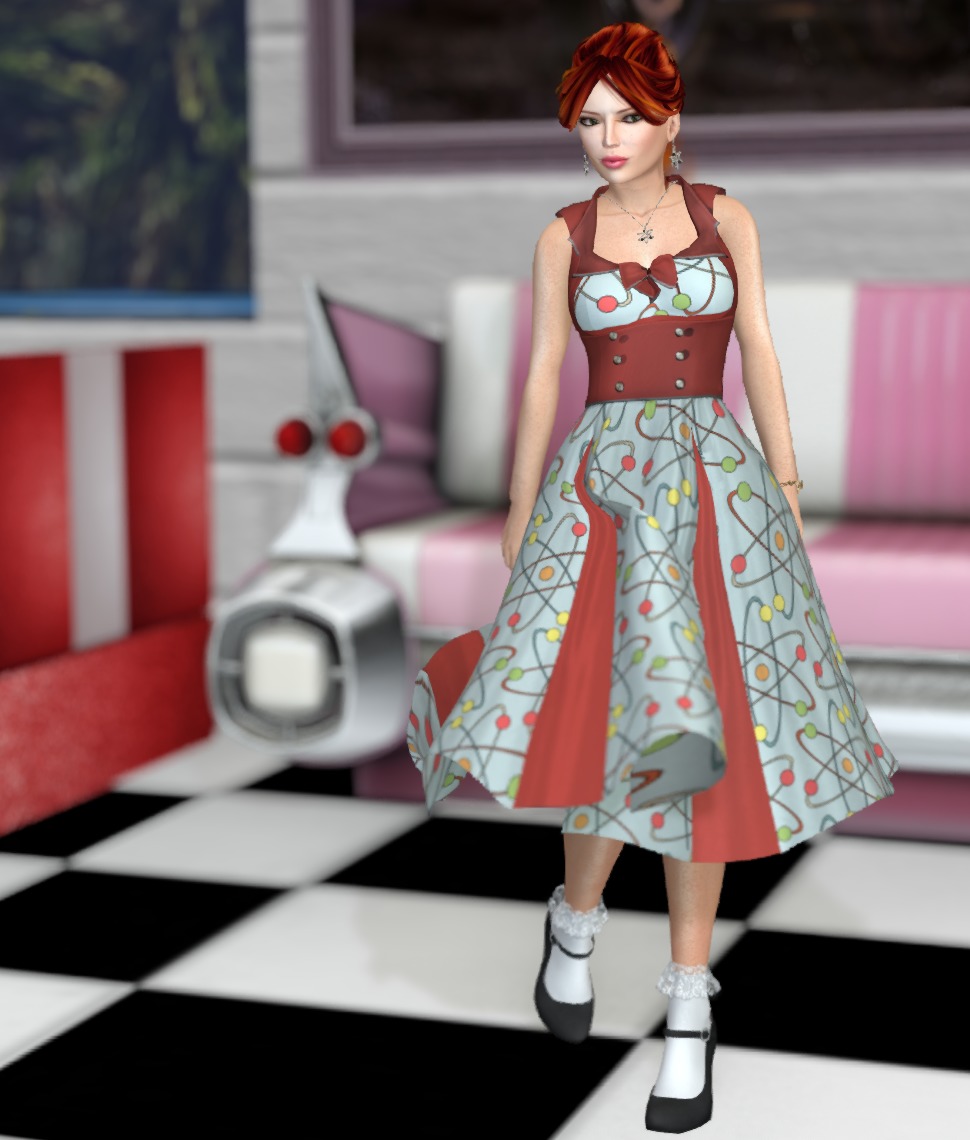 Eclectic Stars has made Swingers in the standard five mesh sizes, plus fitmesh for Physique, Hourglass, Maitreya and TMP mesh bodies!   I just happened to have this lovely atom-inspired necklace and earring set from Dressed by Lexi's Chemical Reaction, a four-part hunt gift from about a year ago.  Seems as if it were made for this dress!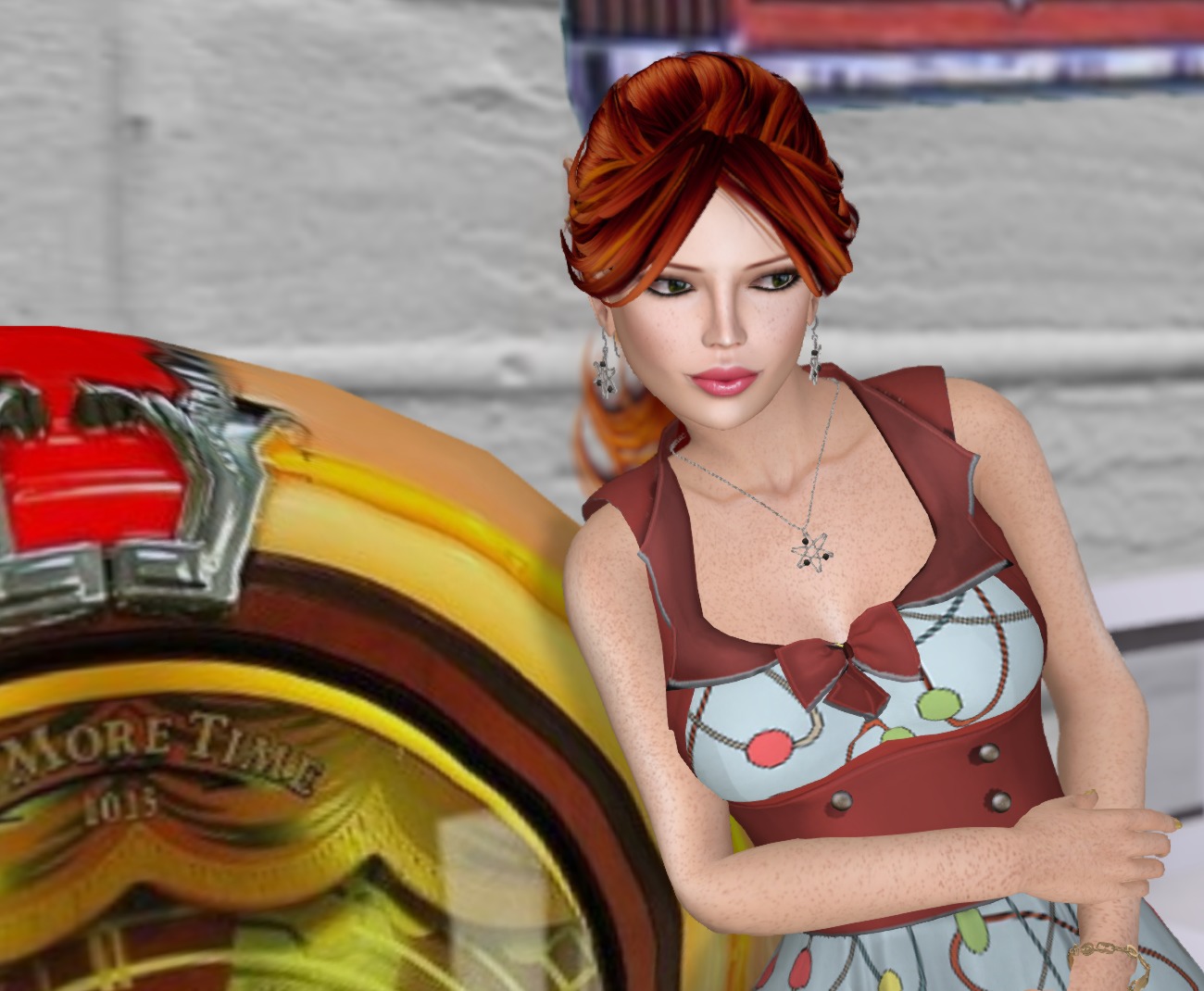 I love the satiny sheen on the top!  I really need to look at more of Eclectic Stars' offerings — particularly since Jadziya promises "A little bit cheeky, many bits geeky!"  It seems, perhaps, a store after my own heart.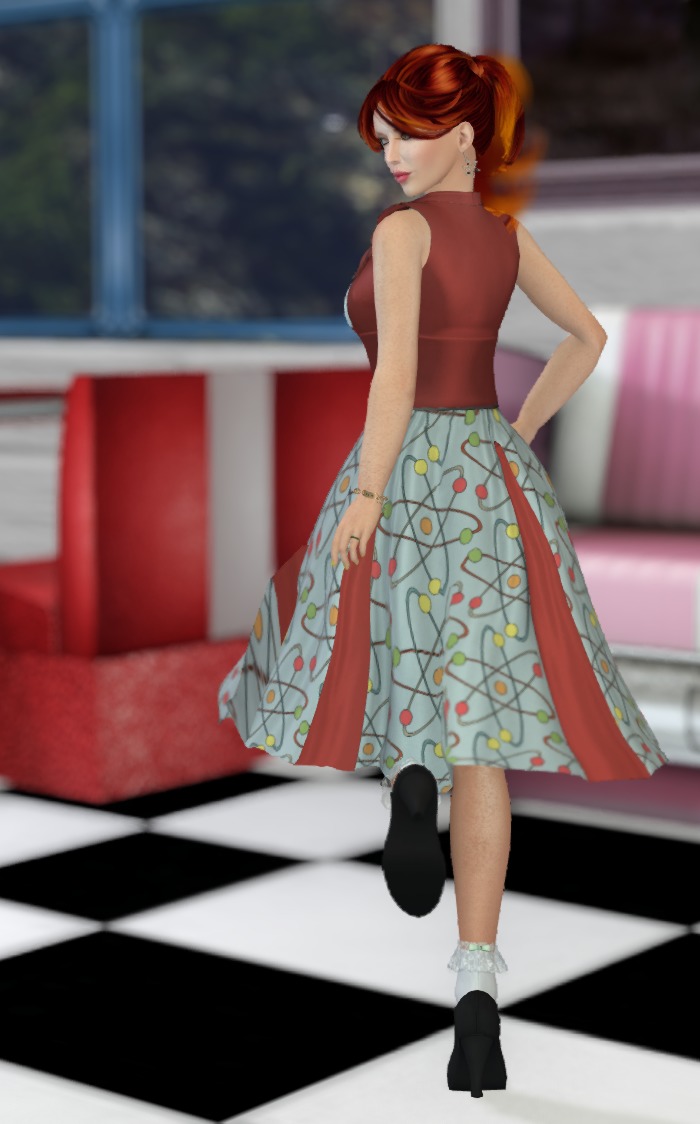 And before you say anything, no, atoms do NOT look like that.  It's a cartoon.  But images of s- and p-orbitals would be much less reminiscent of the 1950s kitsch.  🙂
Mahalo!  A hui hou!