Aloha kakou!  The Fall Equinox has come and gone, and in the northern hemisphere, days are speeding shorter, there's a cool breeze in the air.  October is coming, and Carrie's Lingerie is ready for it!  Carrie has put together six lovely complete costumes for the VIP group — with clothing, accessories and skins — guaranteed to make an impact on whatever fancy dress party you might choose to attend!
I get to show you one of these, but if you follow Carrie's on flickr, you can find pictures of others.  This is the lovely Irridessa!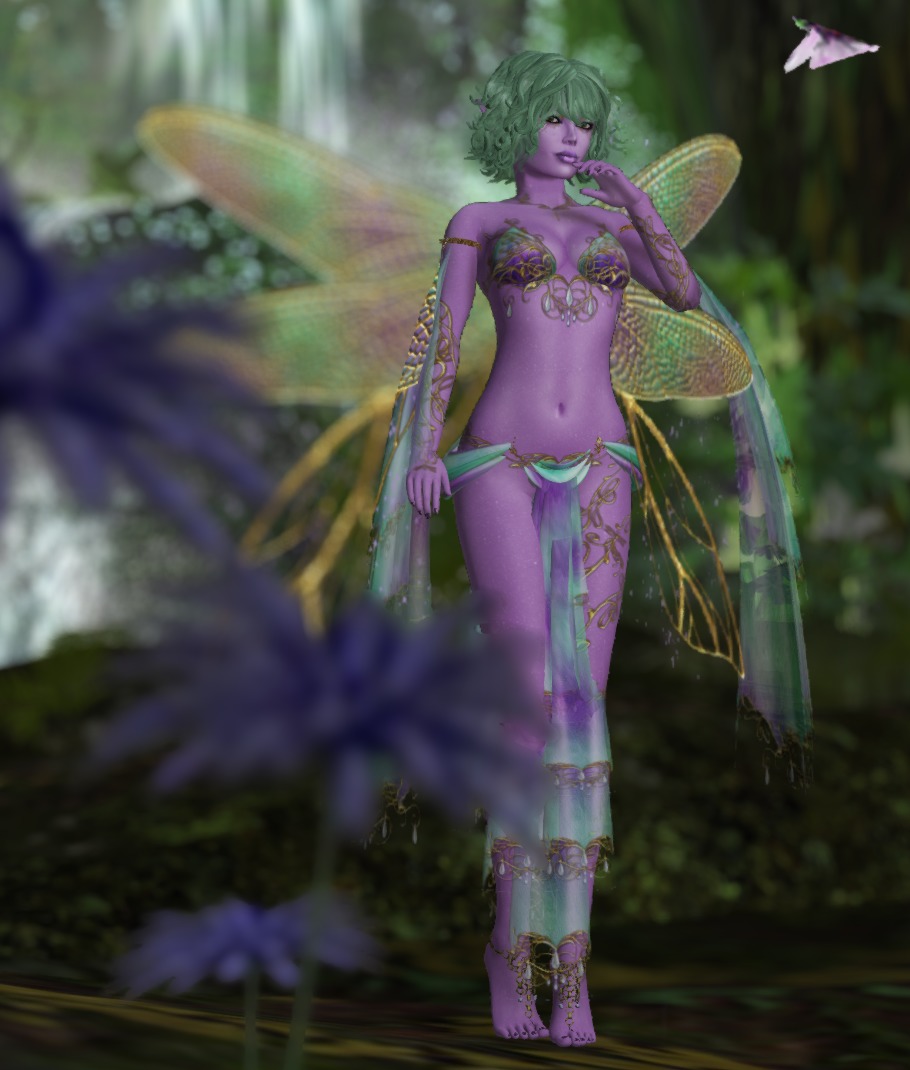 Irridessa includes omega appliers for skin, makeup, bra and panty, mesh wings, anklets and pointy elf-ears, and flexi-prim silks.  It's nearly all-in-one!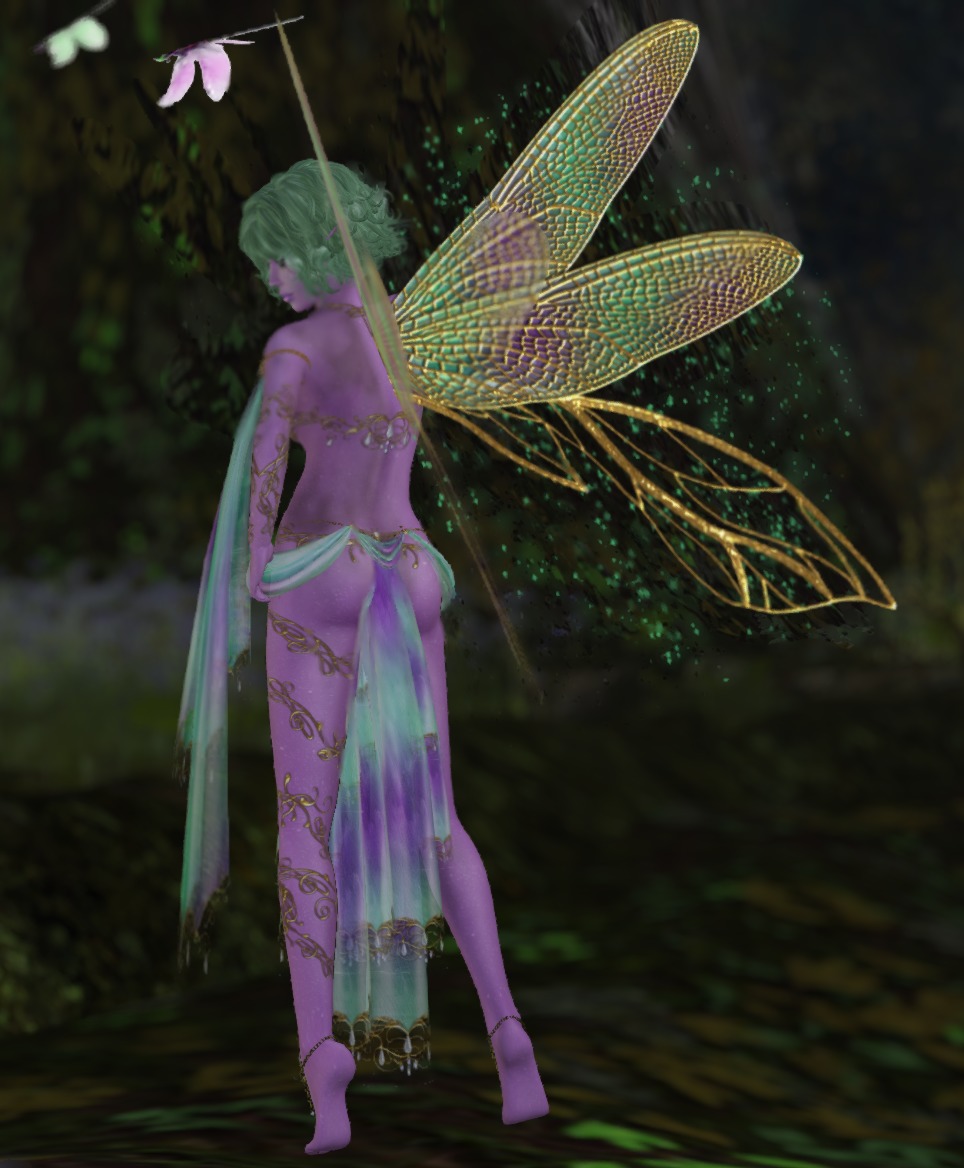 Normally I'd avoid green hair, but the light mint really complements the skin and 'kini colours.  A good lavender or golden blonde works as well.  Blue liked the blonde, but I feel much more at home in lavender skin than I do in blonde hair.  🙂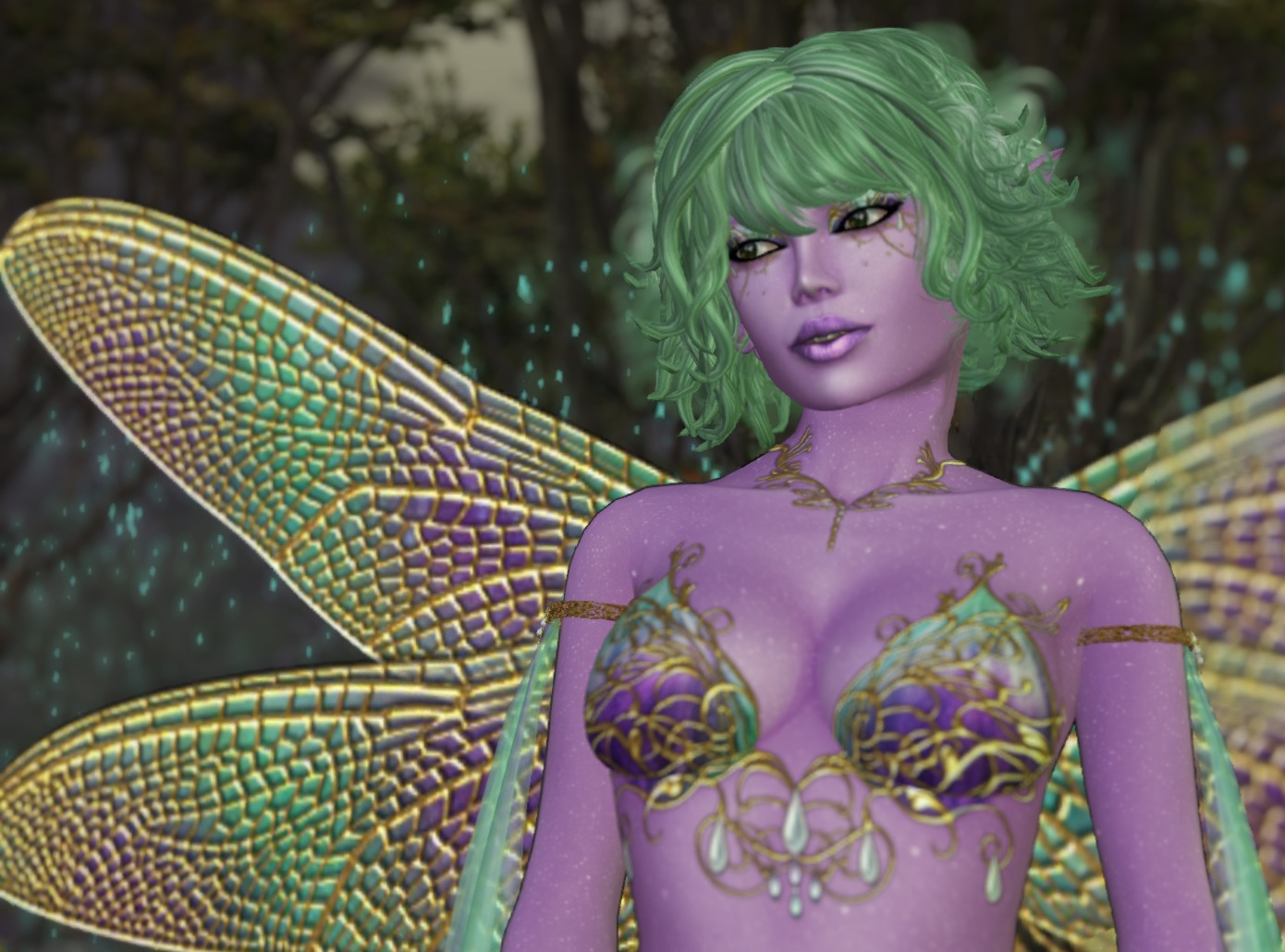 These costumes truly are a treat.  Stop by Carrie's Lingerie, become a VIP member, and enjoy.  They're incredible, and you'll be ready for fancy dress… or maybe a little bit of everyday.
Mahalo!  A hui hou!