Did you see what I did there?
Athena, goddess of intelligence, creativity, and reason — and, in a swirl of silks, the latest offering in Carrie's Lingerie VIP group.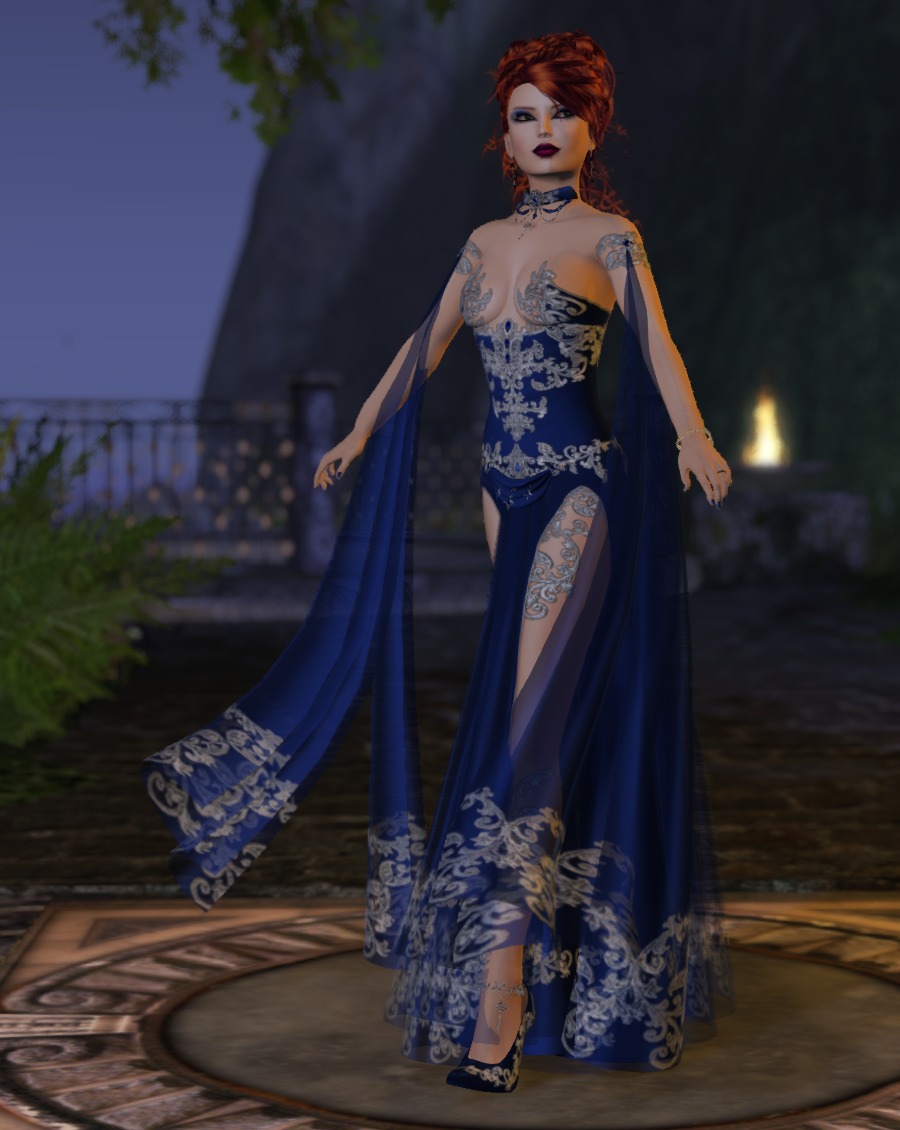 You may choose to shed the gown for the corset.. for a more.. intimate… setting.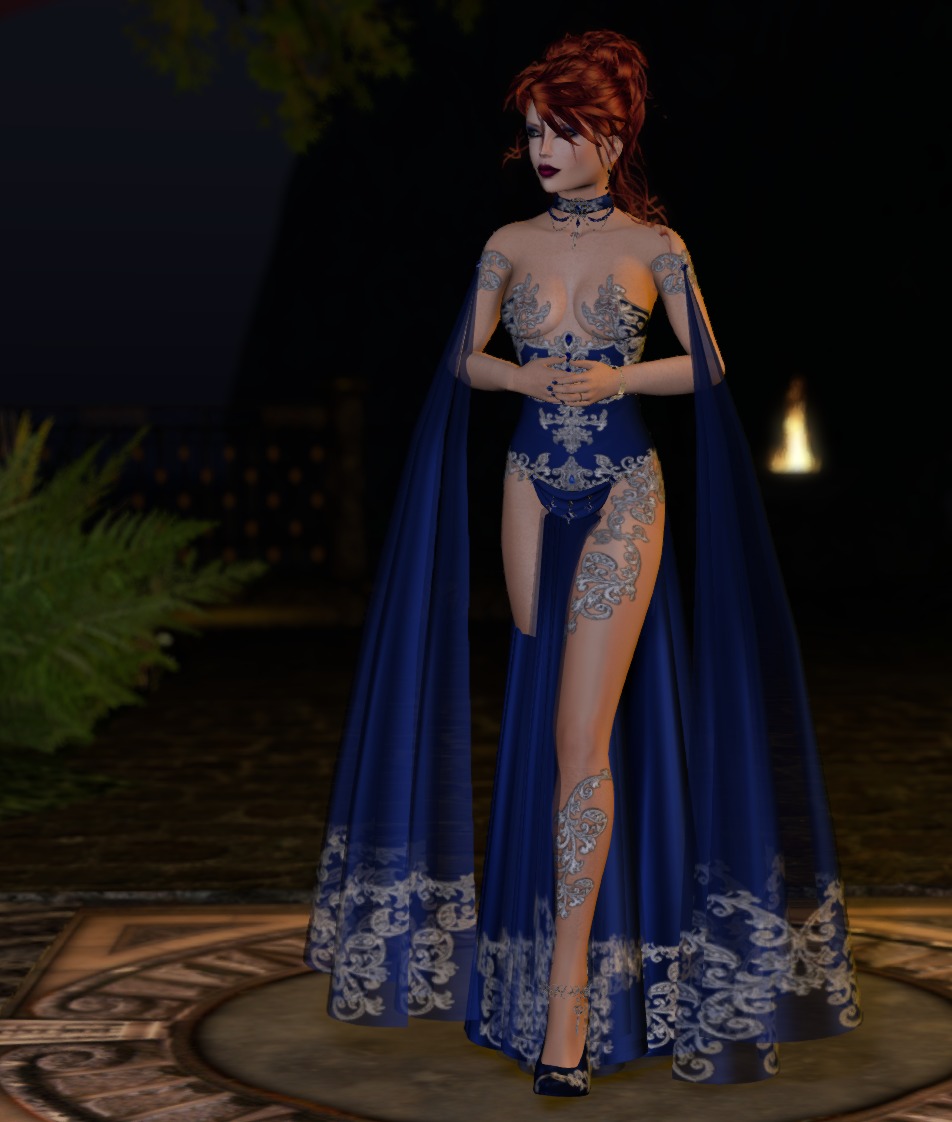 There's so much here to talk about: matching pumps, jewelry, and a beautiful makeup kit.  The standard layer makeup is a full-set tattoo, but the omega appliers are independently selectable for eye and lippy.  I wish that the decoration to the outside of the eye was also independently selectable, but it's a great effect overall.
As a friend of mine said, the collar/choker alone is worth the price of admission!

The third configuration is a 'decoration-only' mode – no gown, no corset, just decorations… and panties or no, as you choose.  It's a lovely with the silks!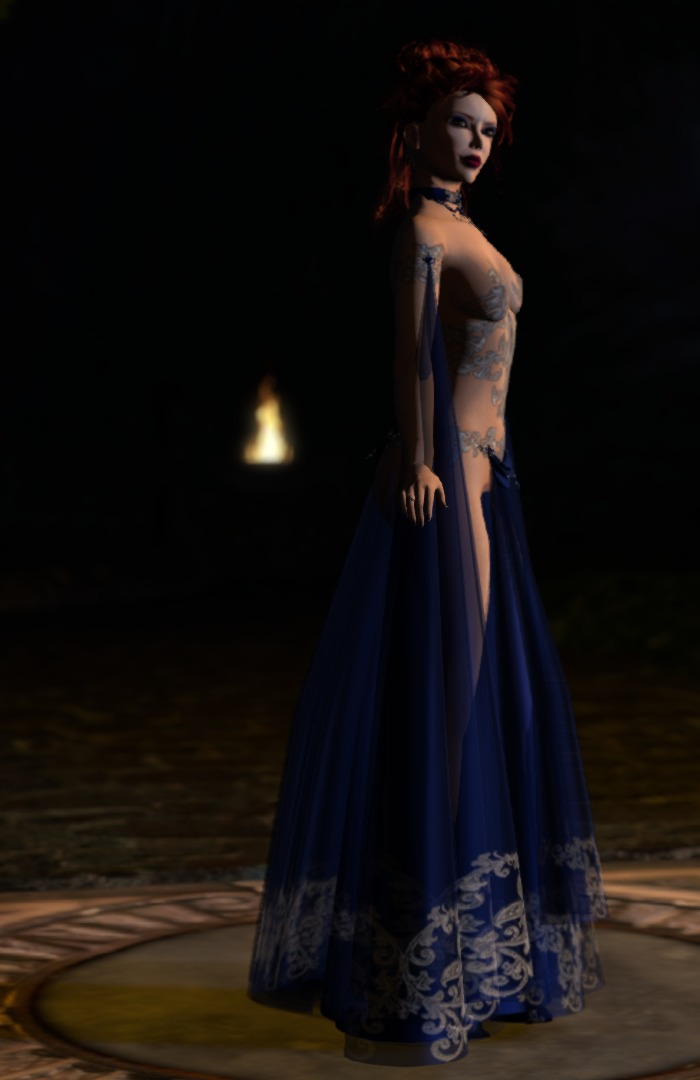 If you're not a member of Carrie's VIP group, it's a pretty nice deal.  It's a little spendy to join — about the price of one of Carrie's lovely outfits — but there are lovely gifts, and first crack at new products.
Mahalo! A hui hou!