The hunt items from the Womenstuff hunt that finished at the end of last month continue to impress as I slowly work my way through them.  Here's a lovely coverup in standard size fitmesh, and sizes for Belleza, Slink, and Maitreya.
After a couple of studio photo sessions, I needed to get out there.  These photos are taken at El Diablo at Scorpion Bay, probably the most scary surf beach in SL.  If you think you're a good surfer, you need to give this place a go 🙂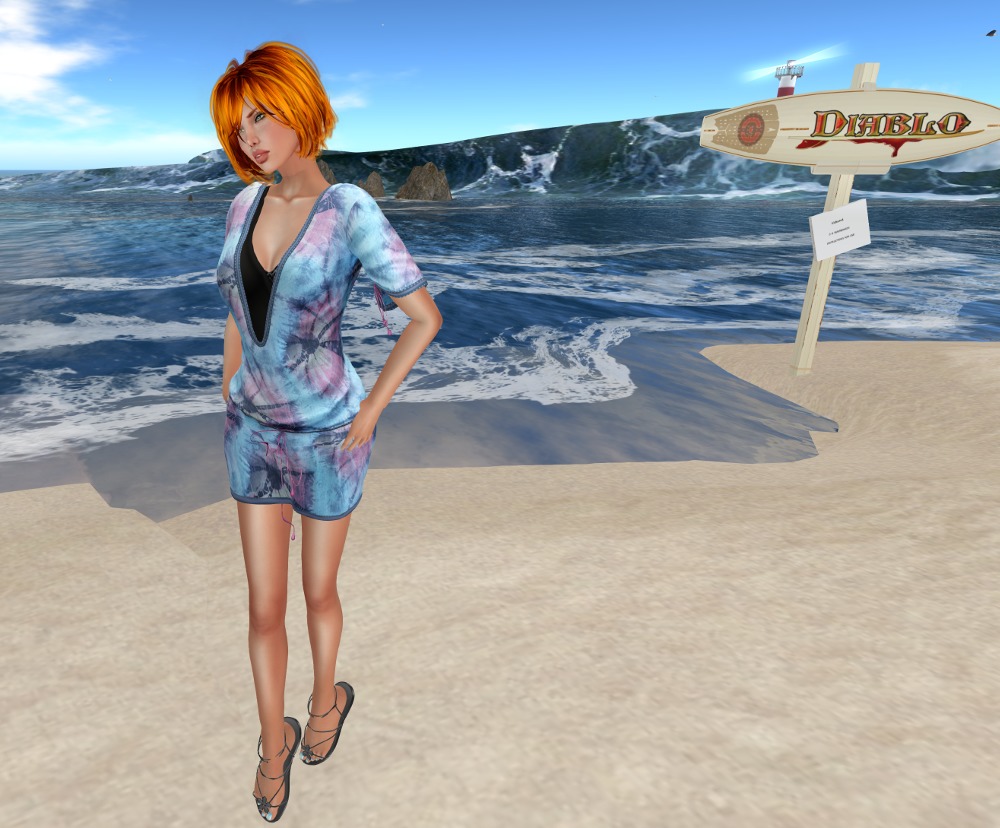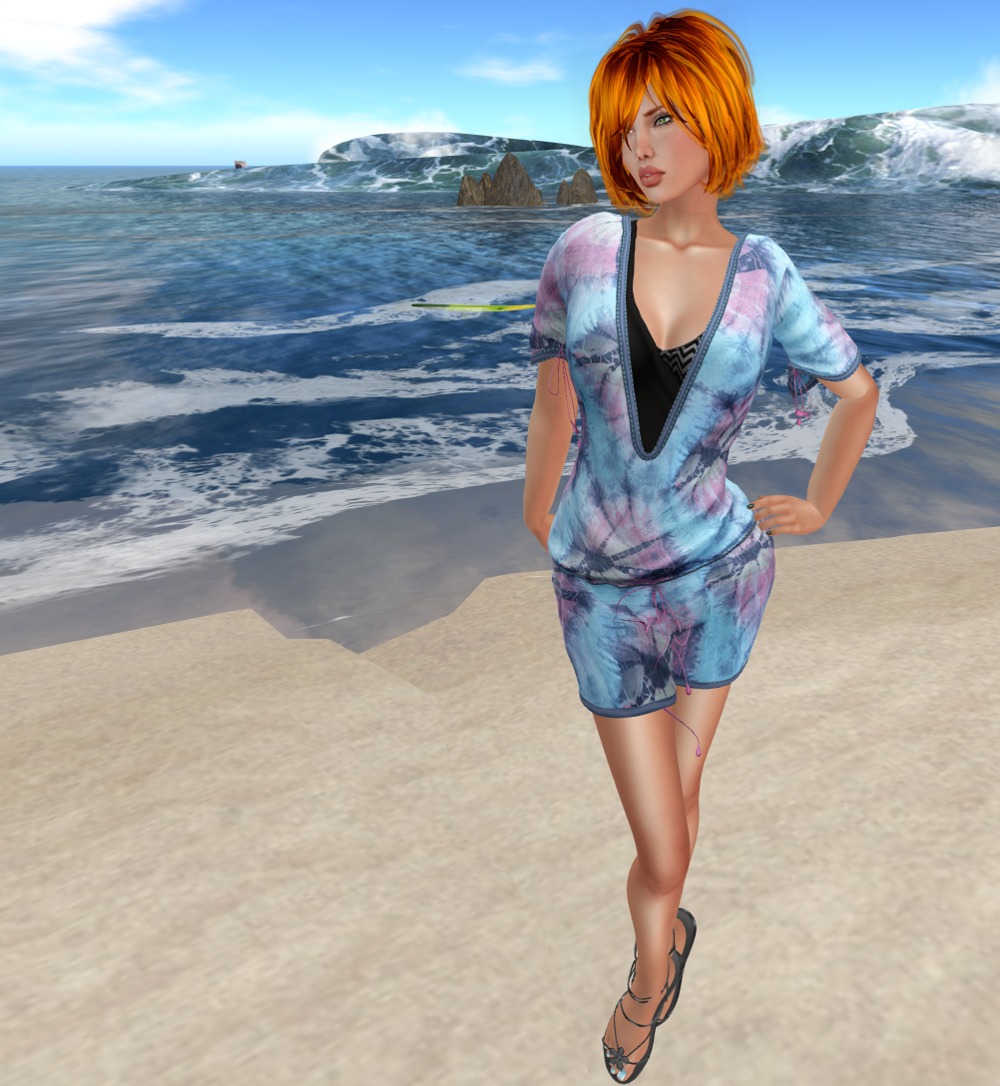 Of course, I needed something to cover up 🙂  I'm not much of an applier swimwear fan, much preferring fitmesh bikinis, but this one piece from Ch's Designs works well!