Recently at Eden, we have been doing a belly dance event once a month.  I'm not a major fan of the music, but the event is fun.  This was my latest outfit 🙂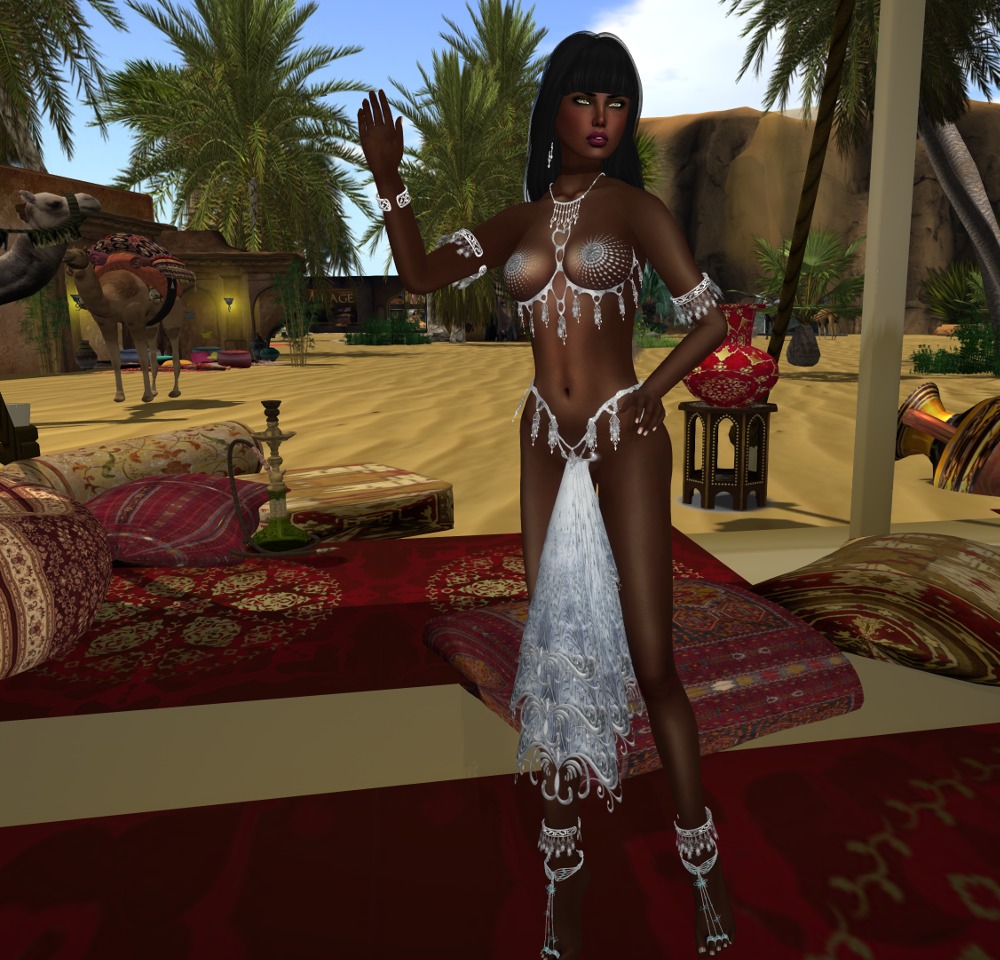 I got this from the marketplace and the comment on the item was in part "I was hesitant to buy it at first. I was afraid it would be rigged for popular mesh bodies and wouldn't fit my custom body. But it's not rigged and I was able to adjust it perfectly."  Of course what this doesn't mention is that you really better be good at editing to "adjust it perfectly" 🙂
The belt was no issue, I just stretched it smaller to fit.  But the under bra part?  OMG!  I shrank it as much as it would go, then had to edit linked and shrink the main part, and then move all the little prim and mesh attachments to match.  Every one of those attachment points has a mesh object and three flexiprims on them!  Eleven attachment points = 44 prims eeeks!
Fortunately the necklace, ankle, upper arm, and wrist bracelets were all fine (whew).
The outfit also comes with system panties and the breast decorations.  It also comes with some mesh nipple covers too, but with a mesh body and the appliers (Maitreya, Omega, Slink, and TMP included) you don't really need them.
Once I'd edited it, it really is a spectacular outfit!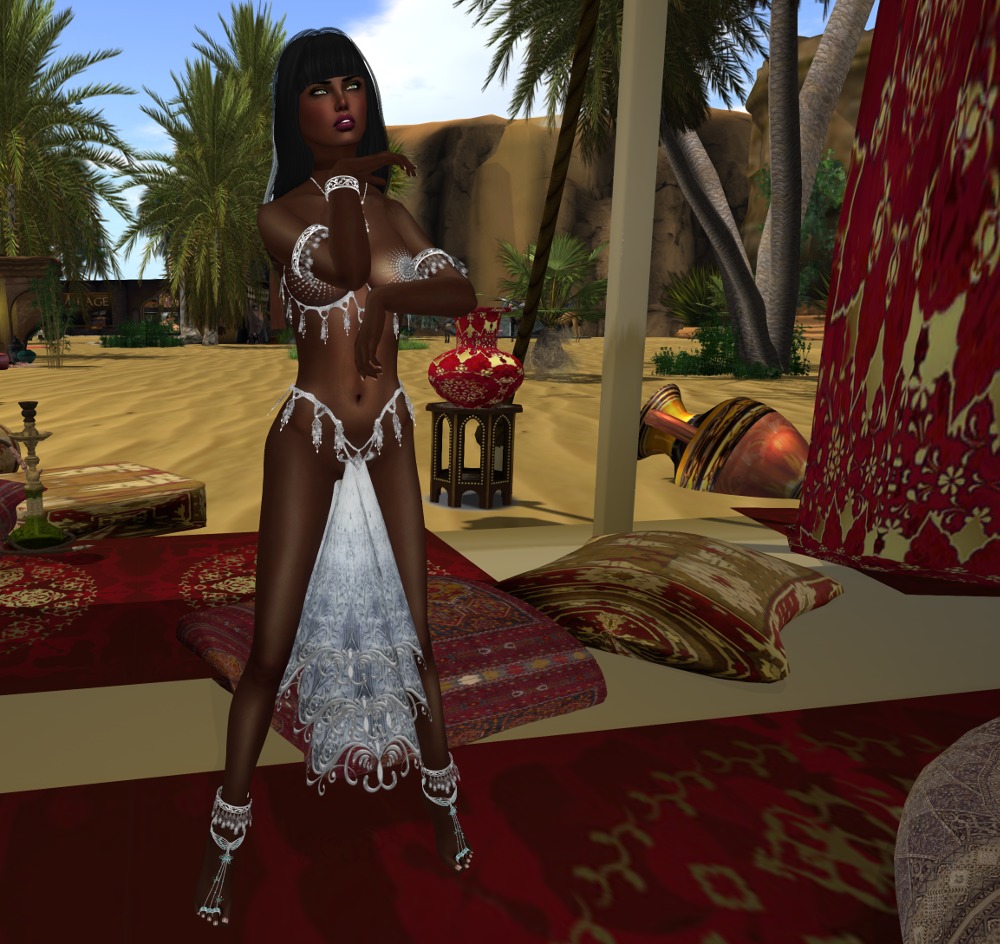 I'll just mention my skin here too.  Lumae, who made the Adore Peach Bare skin I wear all the time, is very generous with group gifts.  The skin I'm wearing with this outfit was a FabFree group gift, and unlike a number of other skin makers who just include the system skin and call it good, Lumae's owner Lumiya Rae is wonderful and includes appliers for all major bodies, heads, and Slink hands and feet in her gifts.  What an amazingly generous person!  I highly recommend Lumae (I should, I wear one of their products every day!).  You should run over and look at some of the fabulous skins there!