SL is no stranger to charities, and Spoonful of Sugar is perhaps one of my favourite so far.  Five sims of shops and activities and events, and the proceeds go to Medecines Sans Frontieres / Doctors Without Borders, helping the sick and injured in some of the most needy parts of the world.
Spyralle's contribution is the lovely Kirana mesh gown.  It's sized in the standard five standard sizes, but works well with my Slink Physique.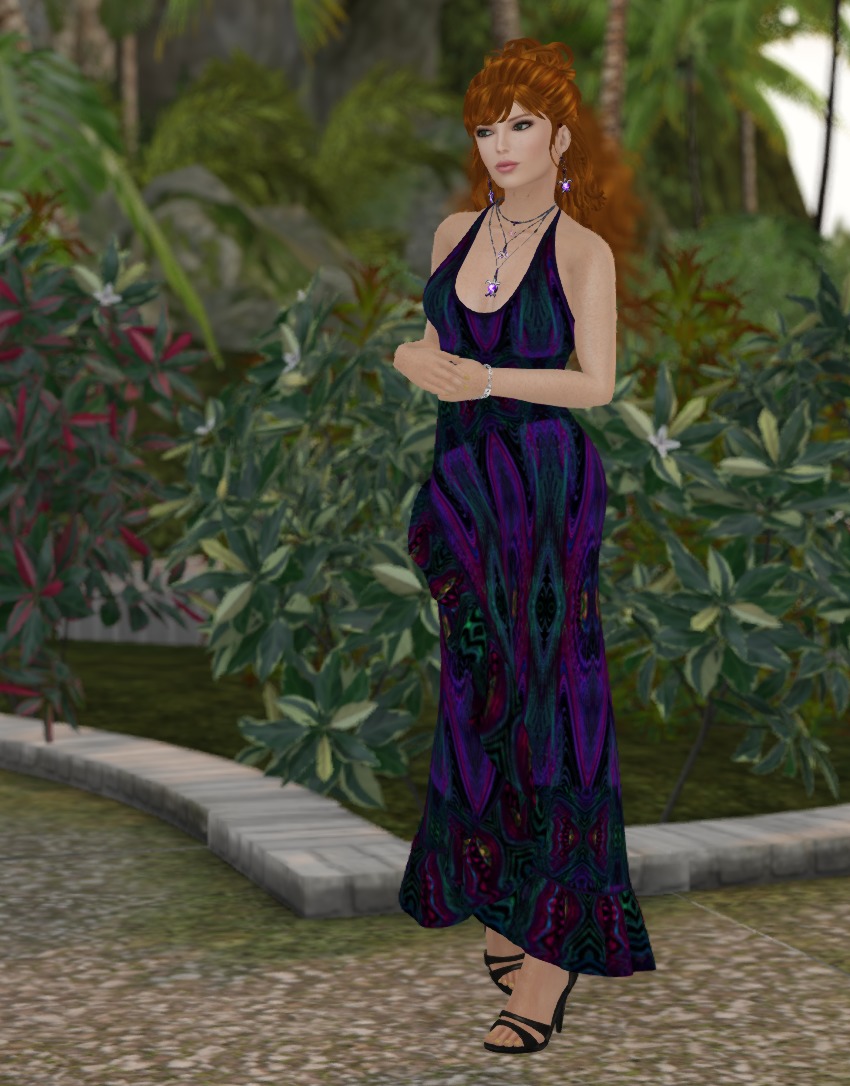 Luminesse's Sea Turtle happened to complement Kirana perfectly, in each colour!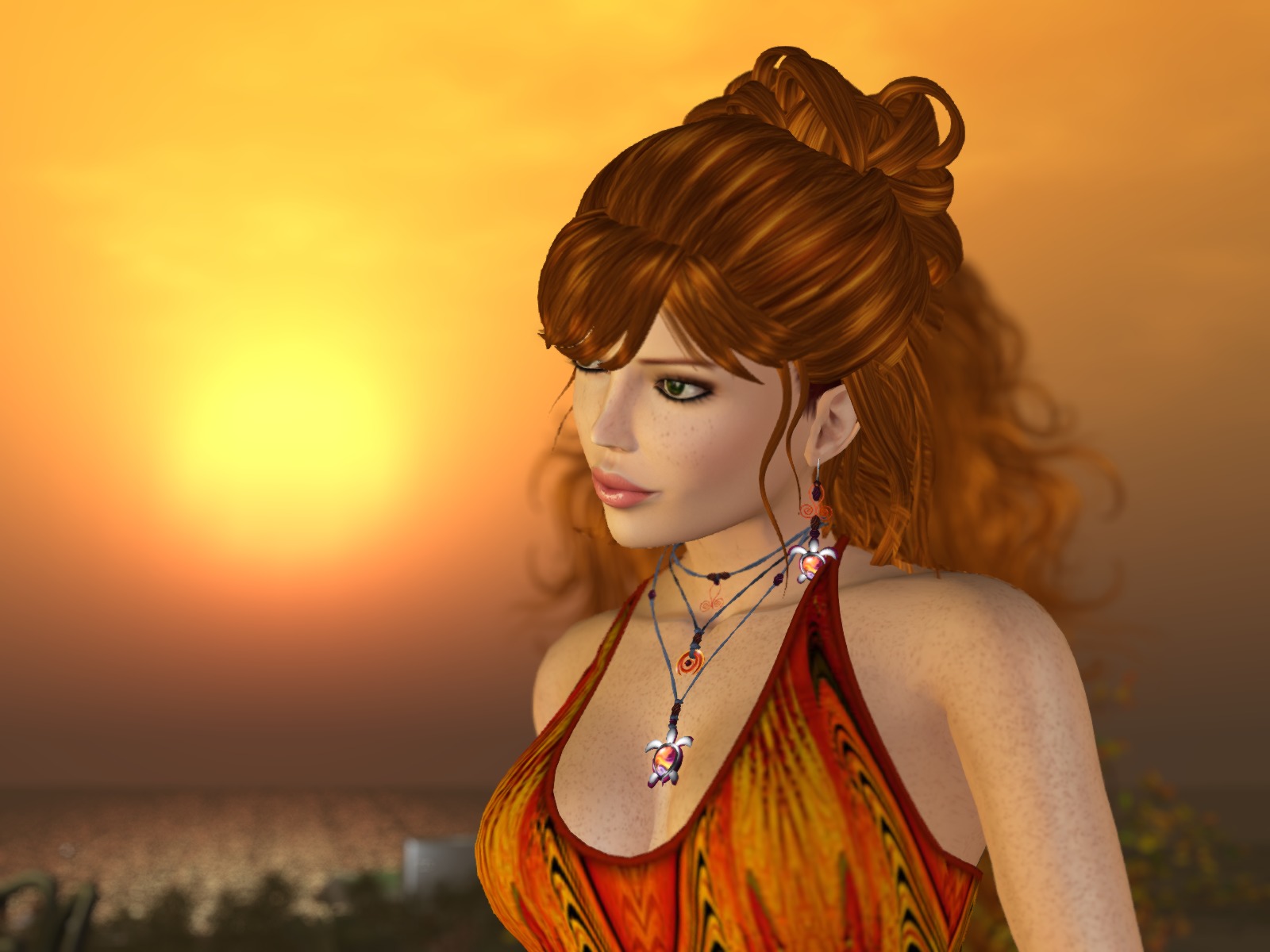 Kirana comes in six lovely colour/textures.  I've got three of them here to show you, for the others you'll have to stop by Spyralle's booth at Spoonful.   There's a demo you can try, always a good idea!
There's more, though — there's a one of a kind special Royal Batik Summer Gypsy in Torch Light.  This colour pattern will only be available for ONE copy of this outfit, and it's up for bidding here.  Sadly, I couldn't convince Kerryth to get me a copy to demonstrate for you  😀  but you must stop by and put in a bid!
Good luck!  Aloha!  A hui hou!