Hello lovelies!  Today I'm wearing last month's group gift from Ghee.  I've been so busy with photographing the wonderful items from Womenstuff, I've fallen behind on my group gifts!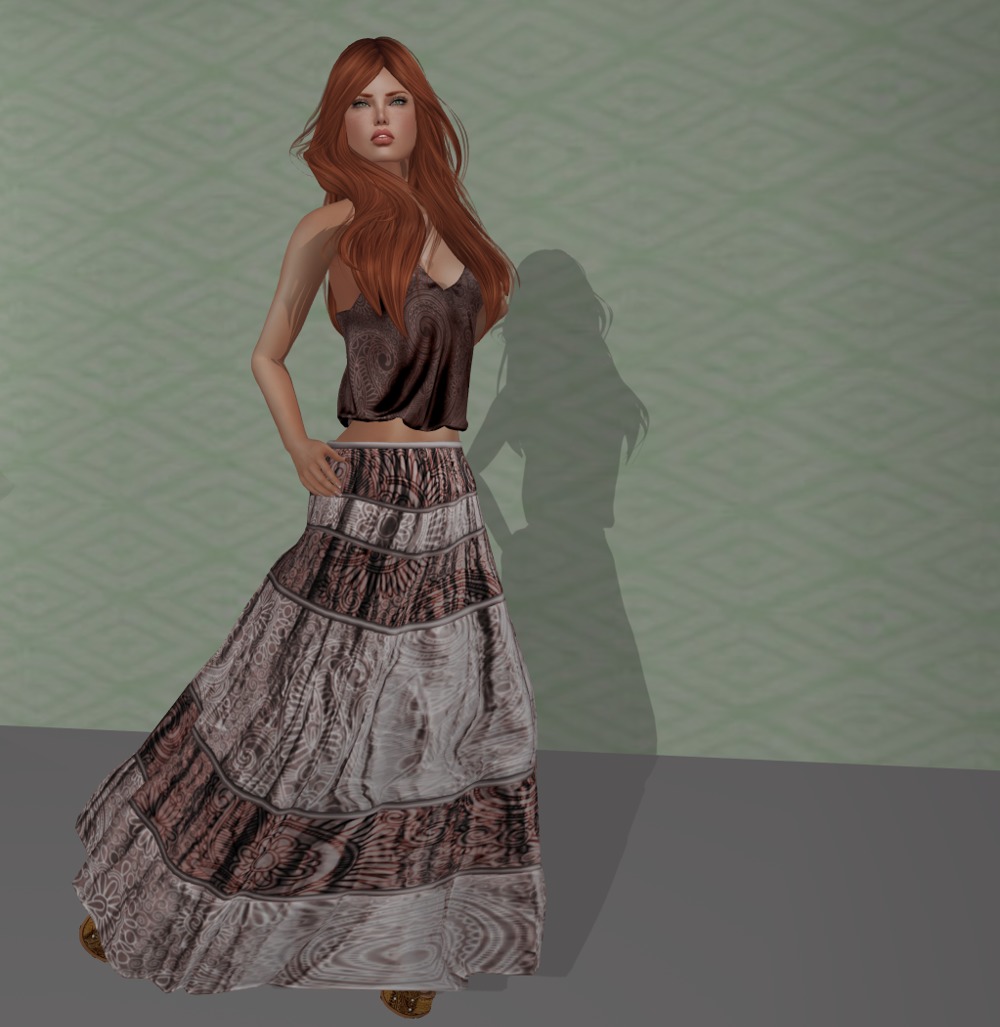 The cami and fabulous silk skirt come in standard sizes all in fitmesh, and there are specific fitmesh sizes for the cami for Maitreya, Belleza, and Slink Physique.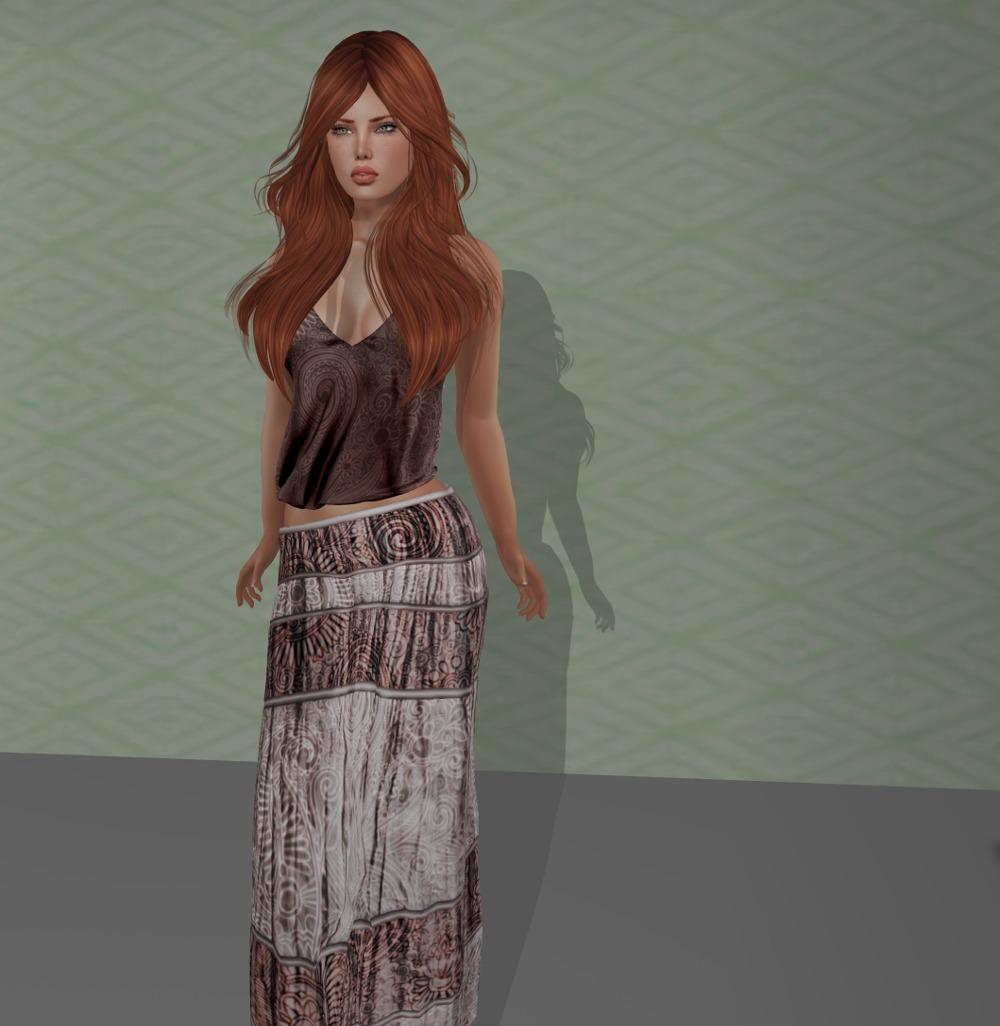 The outfit also includes these gorgeous matching platform sandals for Slink High feet.  Wow!