Kids may be going back to school, and I may be thinking about heading back to my own classroom shortly, but Kamiri is making sure we know that Summer isn't done!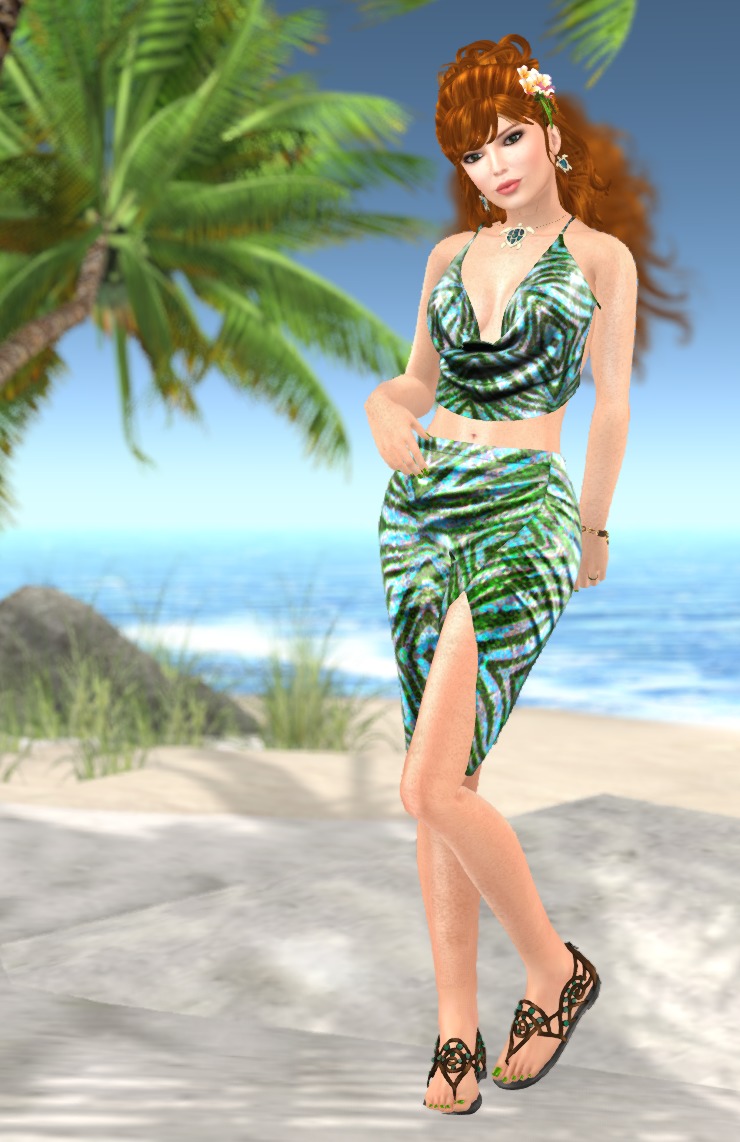 Venusia is all-mesh, and comes in five classic mesh and classic fitmesh sizes, as well as Belleza, Maitreya and Slink versions.  You're sure to find something there to fit you.
The elegant design is perfect for the beach… or for an evening out.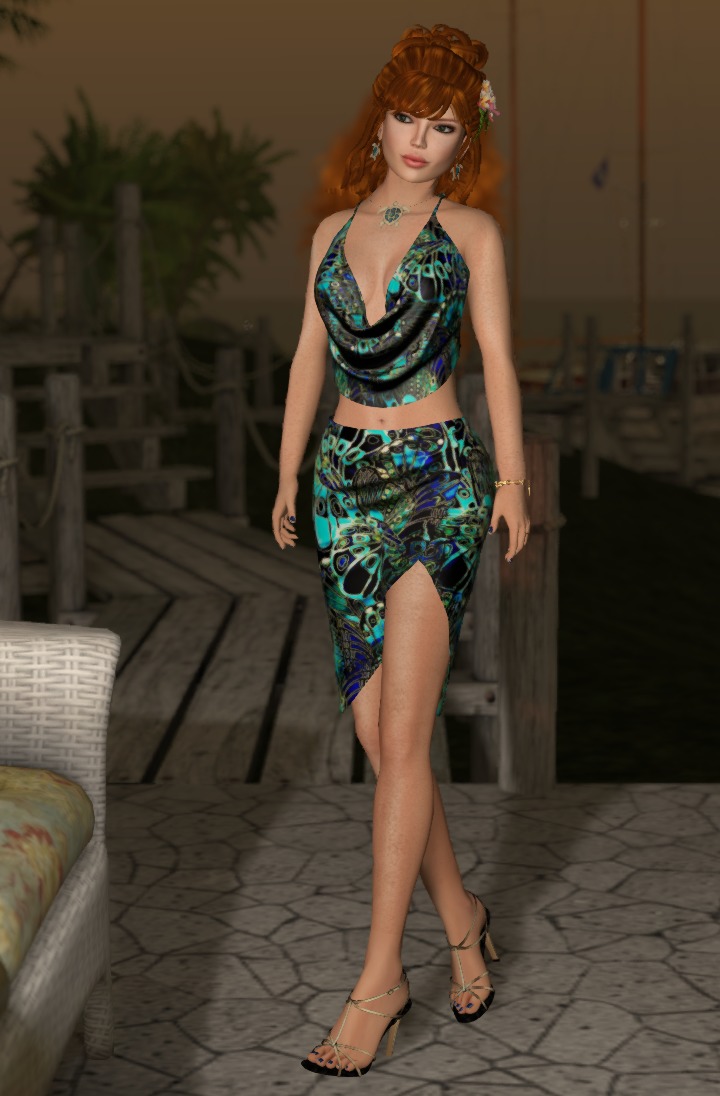 To top it off, Kamiri brings us not one but three gifts in August, each a different version of the same beautiful skirt and top, each with a two-texture hud.  That's right!  SIX variations!
Stop on by Kamiri, and check out the lovely gifts and the rest of their wonderful wares.  You won't be disappointed.
Remember, like aloha, Summer is something you can choose to carry all year 'round within you.  A hui hou!