One of the things that I don't do enough of is a bit of mix-and-match.  Sure, swapping jewelry around is one thing but I confess that I don't do enough mixing of separates.  But it is a lot of fun when you find interesting combinations that work!
I was considering an outfit for the monthly bellydance-themed party at Eden recently, and fell in love with this skirt from Bellydance Goddess.   Add a belt, and some beautiful bangles, and what for a top?  Would you believe the top from Spyralle's Heliconia Opal?  You bet!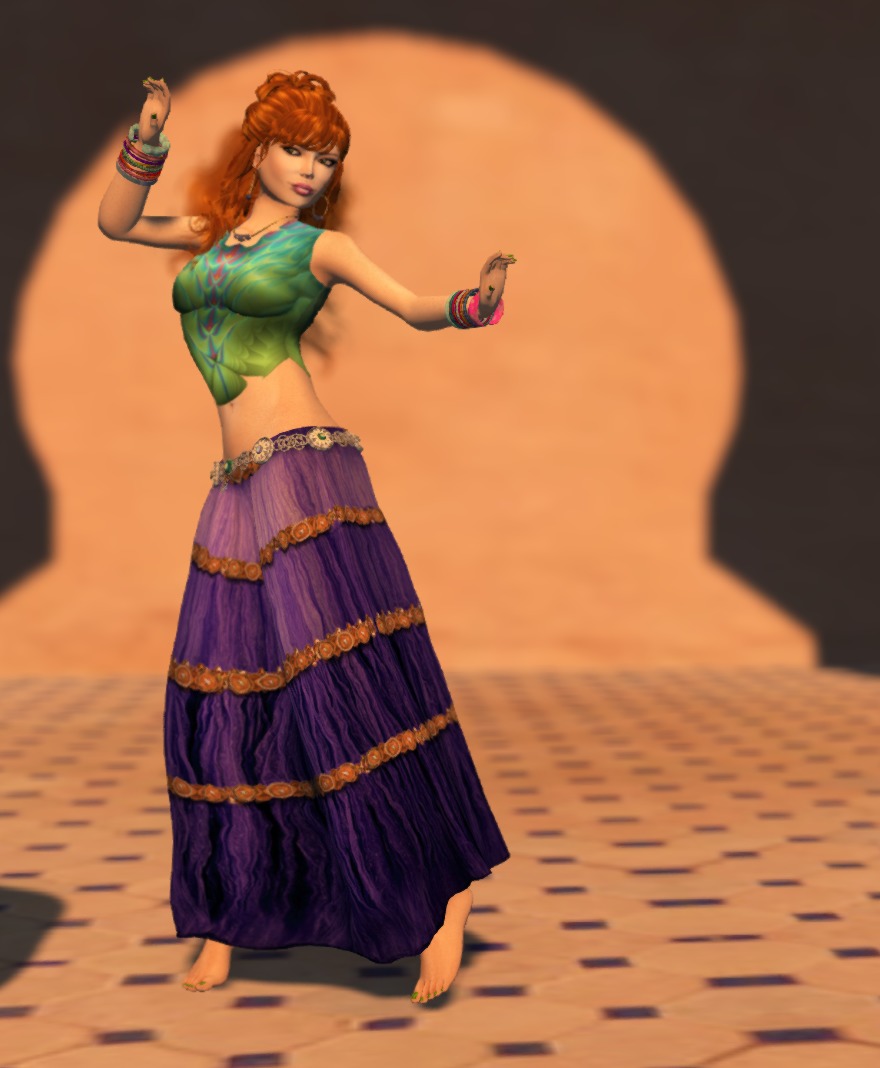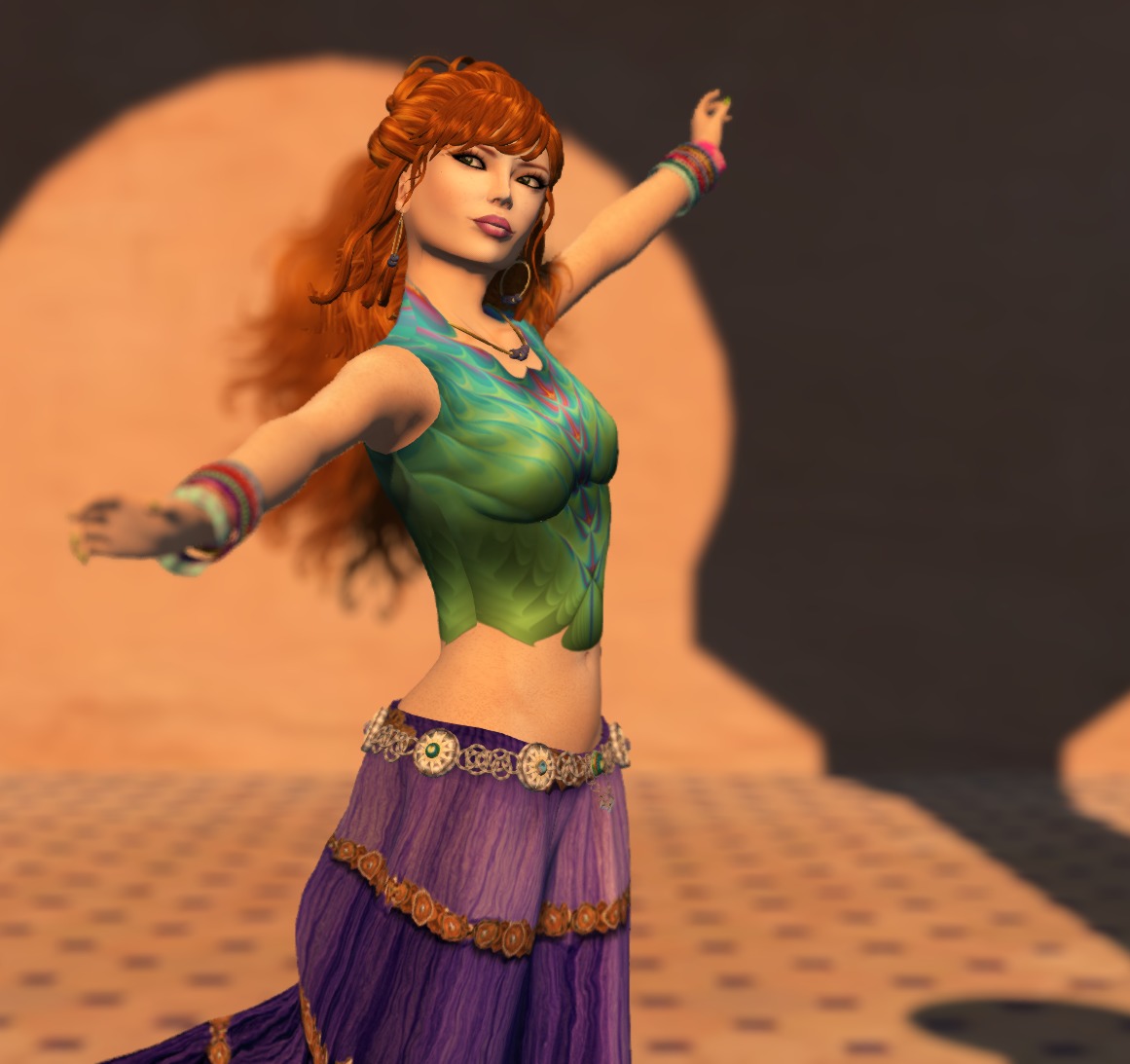 I confess, it's a lot of fun taking pics while belly dancing.  🙂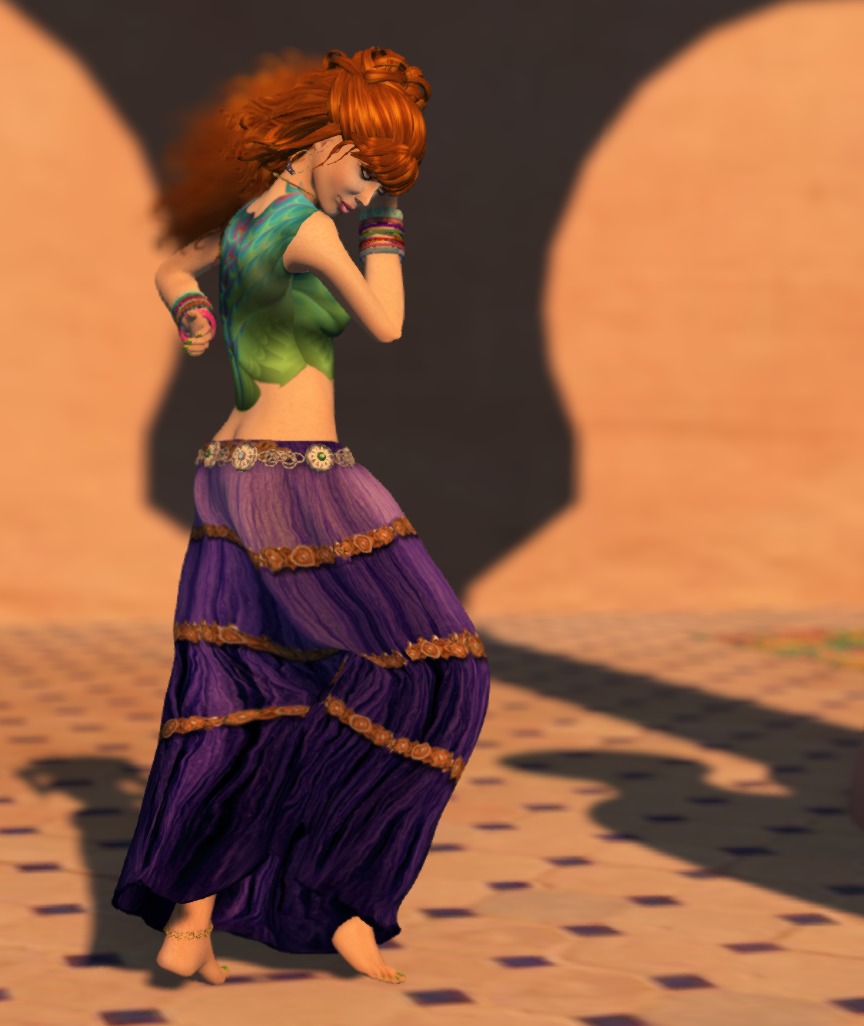 Mahalo!  A hui hou!