I stopped by the Route 66 Celebration in Mieville to enjoy a little slice of the American Southwest along Route 66!
Kerryth at Spyralle has a couple new items at Route 66, including three new Royal batik fabrics for her lovely mesh mu'u mu'u!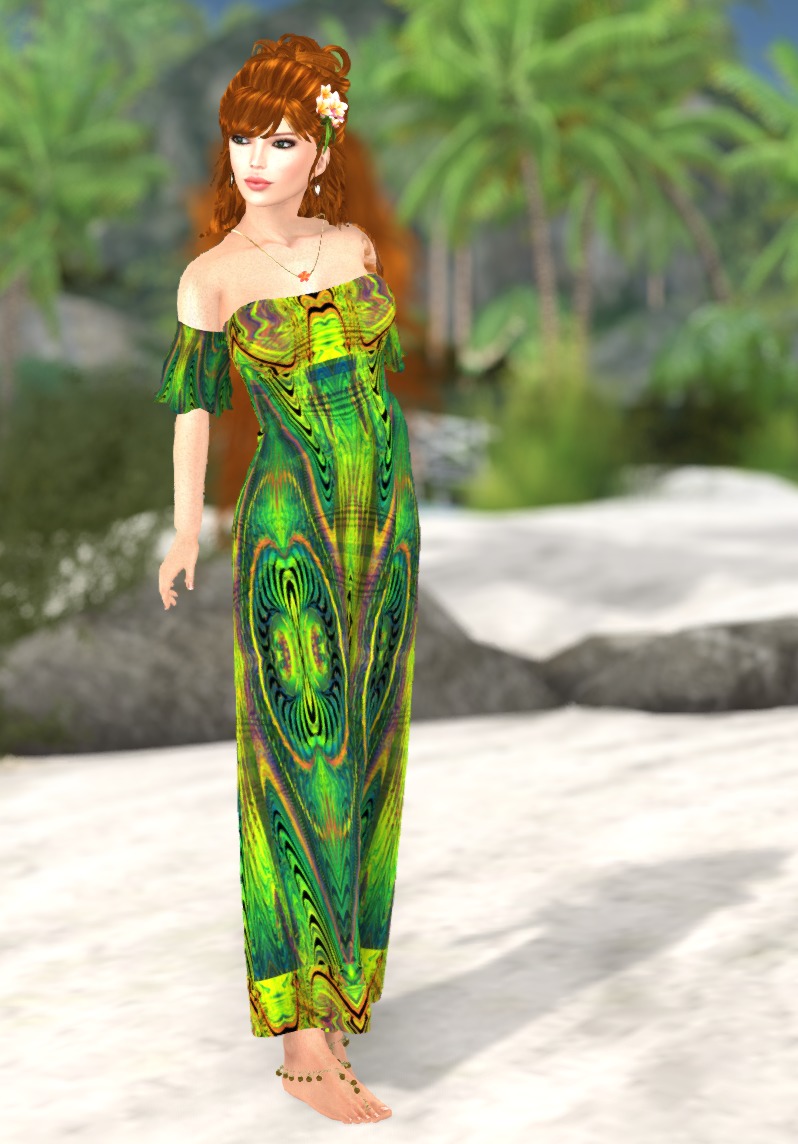 The mu'u mu'u is mesh in the five standard sizes, with attached sleeves, and works well with my Physique body.  I've paired it with some of my favourite go-tos — a plumeria necklace and a plumeria headpiece from Island Style Designs, as well as my recently-acquired honu earrings — also from Spyralle.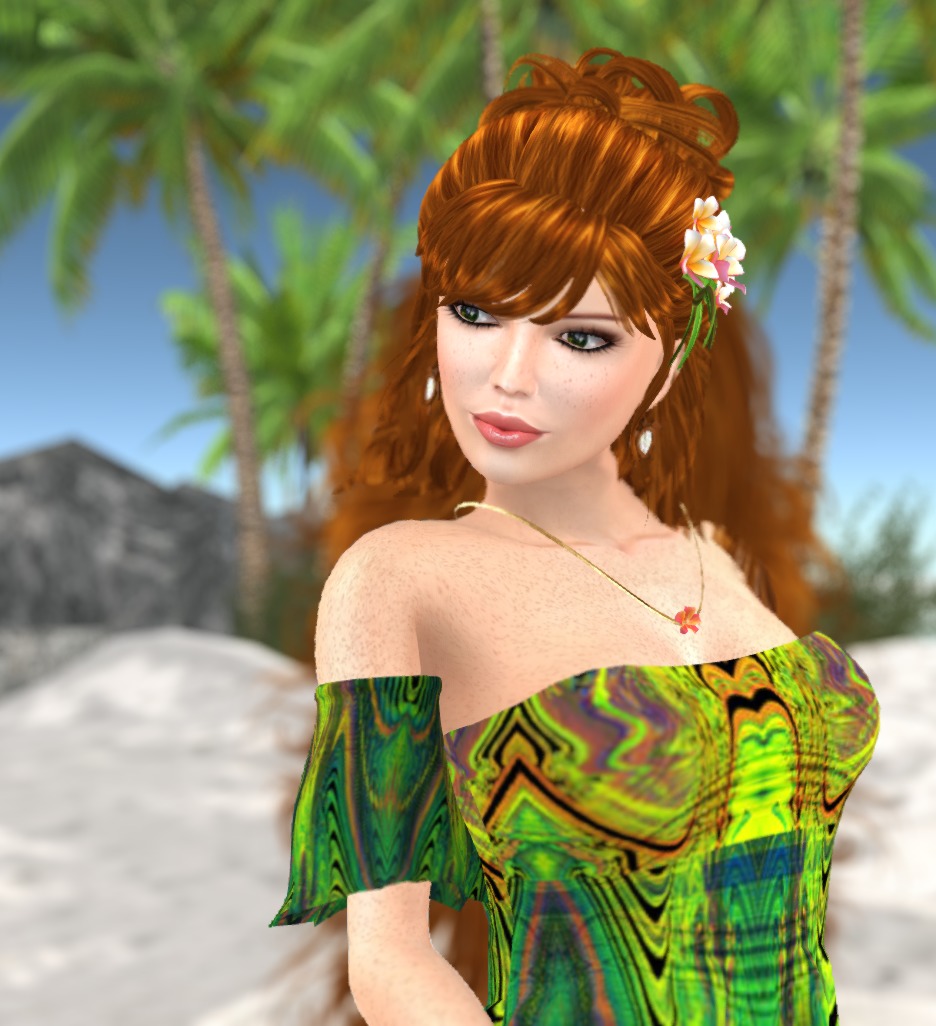 For the guys, Spyrall offers matching shirts that look just fab.  But it doesn't sound as if either the shirts or the mu'u mu'us are going to be in the main store any time soon, so you'd better dash to Route 66 by August 14th if you want to pick them up before the cold weather moves in!
Mahalo!  A hui hou!