Fishwife:
a coarse-mannered woman who is prone to shouting.

(archaic) a woman who sells fish.
Let's say that the gorgeous mesh netting on Blue Moon Enterprises's August Group Gift has something to do with fish, then, because I'd hate for anyone to think that I had coarse manners!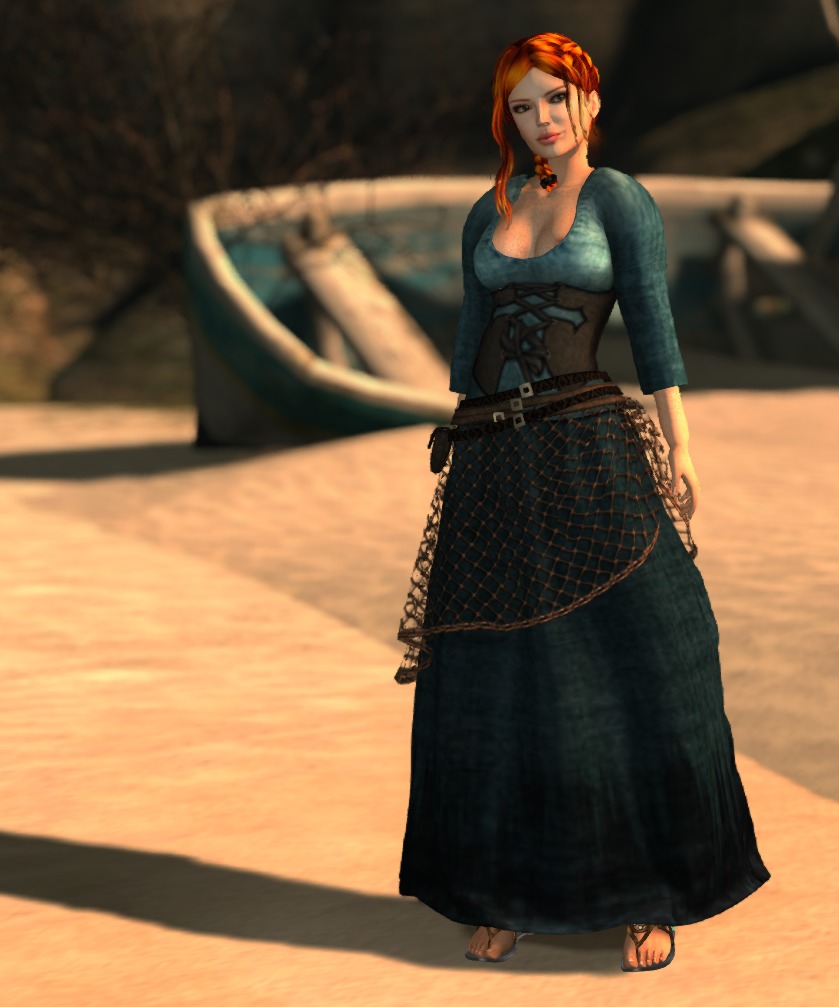 Fishwife's beautiful mesh is available in the five standard mesh sizes.  I found it to be a bit tricky on the Physique mesh body due to awkwardly-positioned alpha zone boundaries, but the lovely design makes it worth it.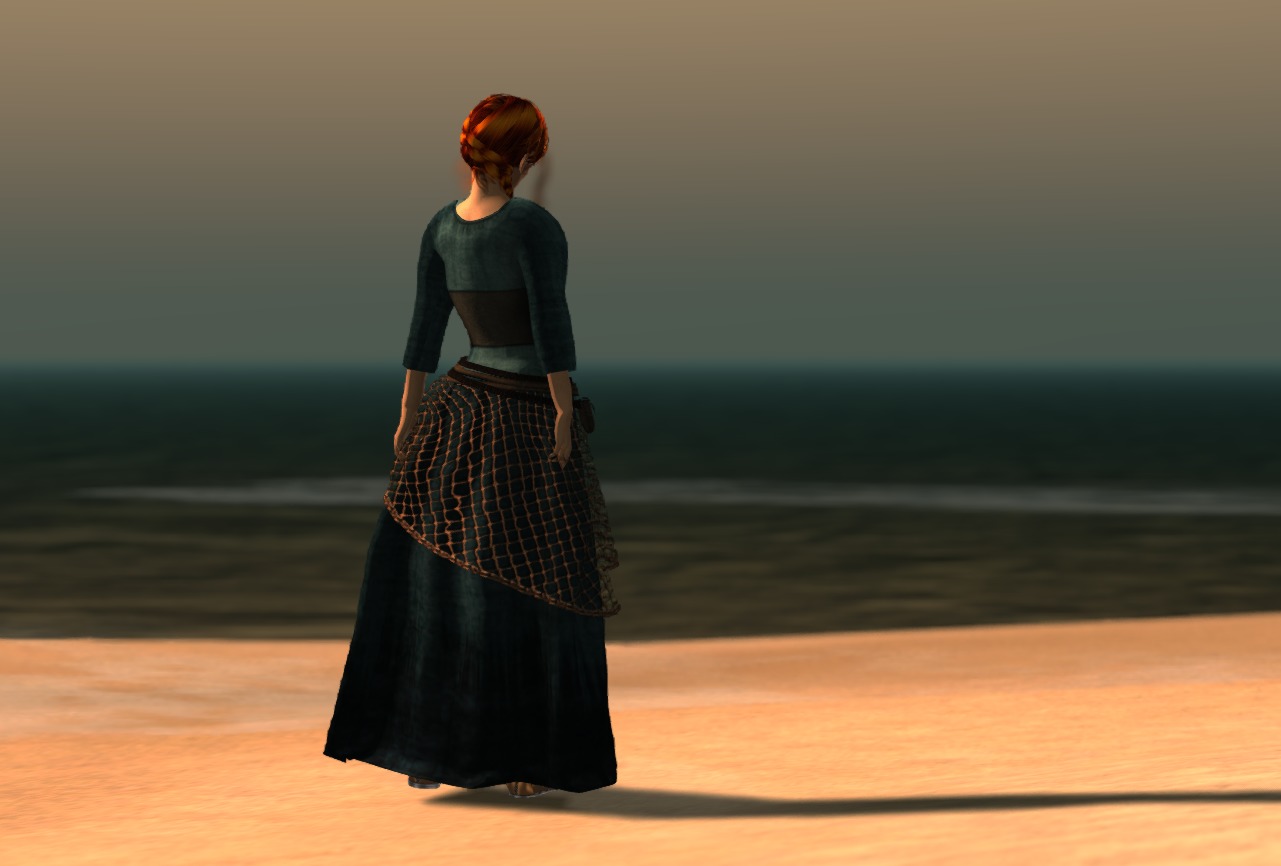 I'll admit – sometimes I get really excited about the pictures I take.  Most of the time, actually, I'm pretty happy about them, but sometimes I get particularly excited.  So… join me, and gaze to the far-off horizon.  What wonders await us out there?
A hui hou, my friends!  Mahalo!