Well, I'm no angel… but I might be feeling a little devilish in Charlie, a lovely corset in the Carrie's Lingerie VIP collection, complete with boy shorts, stockings and gloves.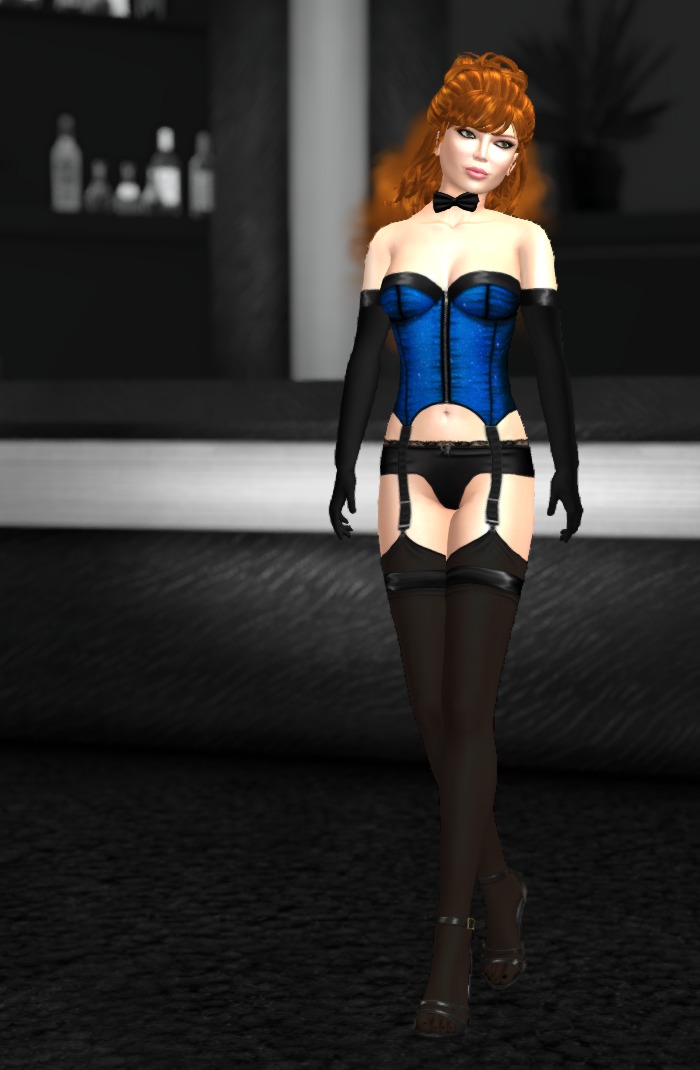 Carrie's Lingerie — Charlie  (black/blue) corset, boy shorts, gloves, stockings and garter  (VIP collection)
[L.Warwick] – Savannah Ankle Strapped Heels – Noir Leather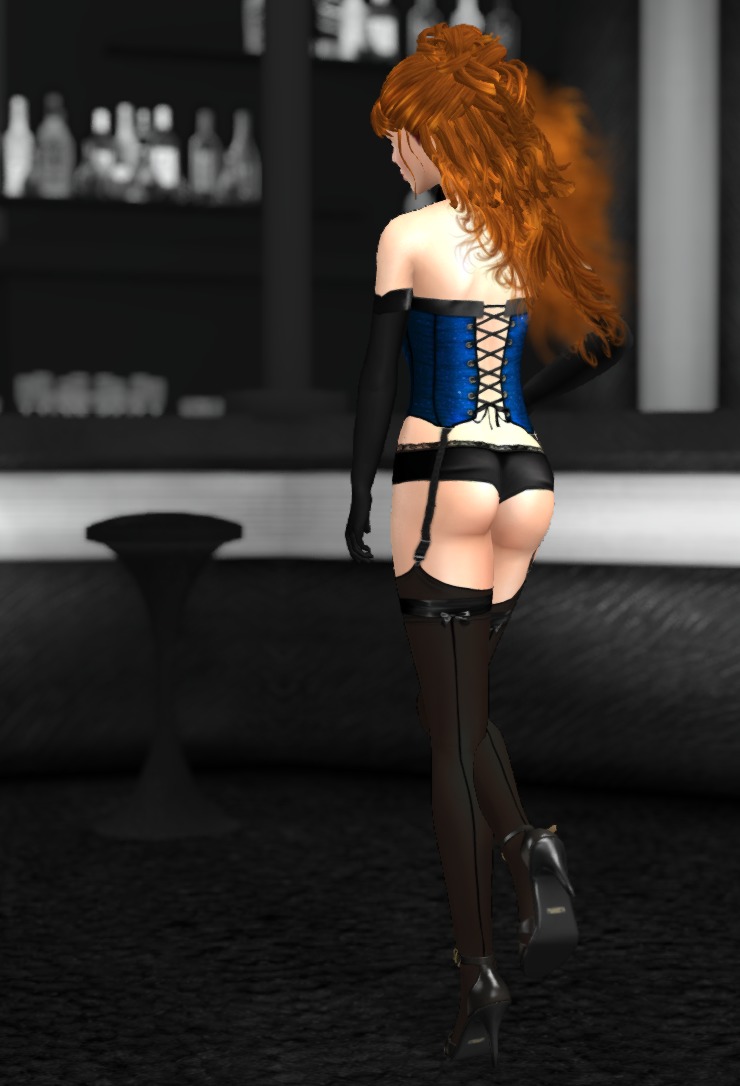 Charlie features Omega appliers and standard layers for all items, as well as a lovely little mesh bow tie.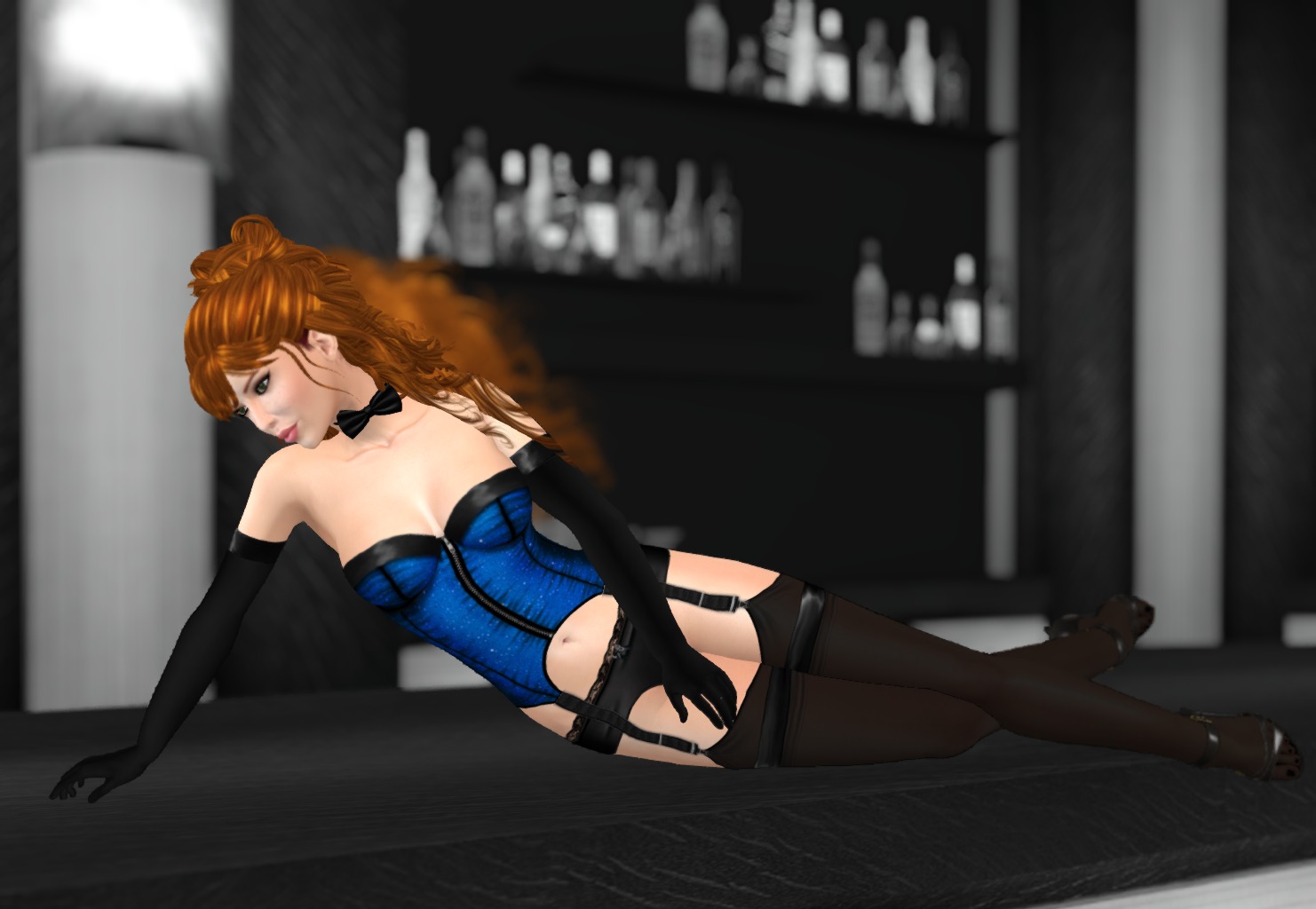 Charlie is all kinds of class — I just need a top hat to top it off.    Stop on by Carrie's Lingerie and take a look!
Mahalo!  A hui hou!