The latest from Silvan Moon Designs is the lovely Willow Spirit, an all-mesh dress evoking the art nouveau style.  Willow Spirit comes in five colours, so a bunch of pictures for you today!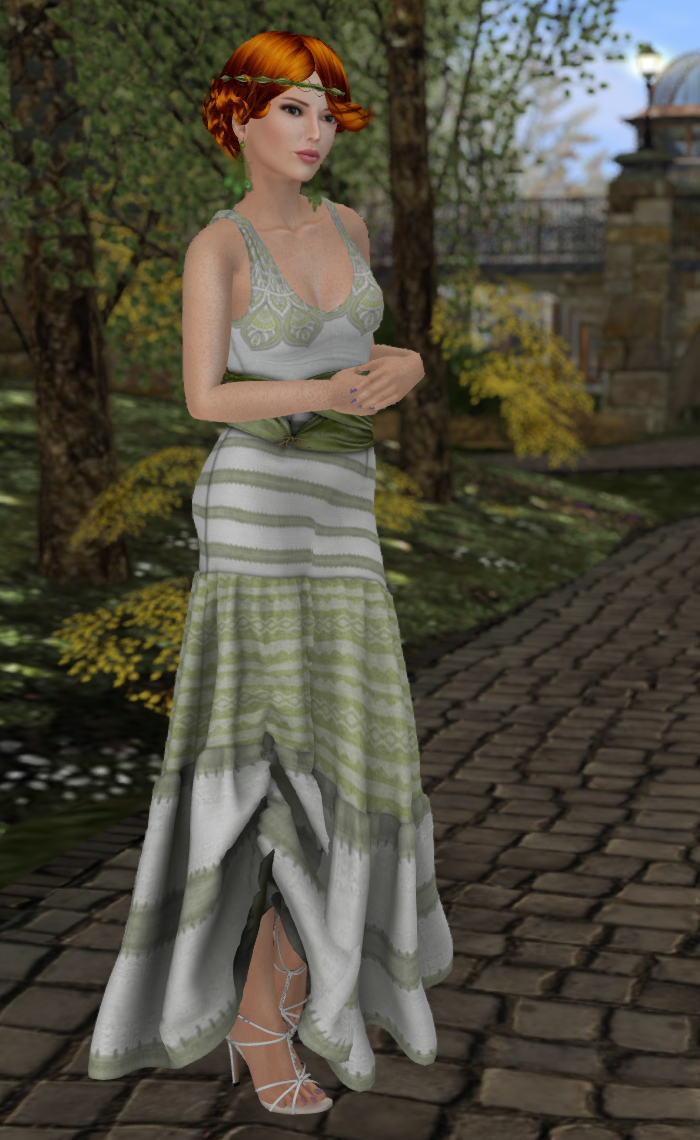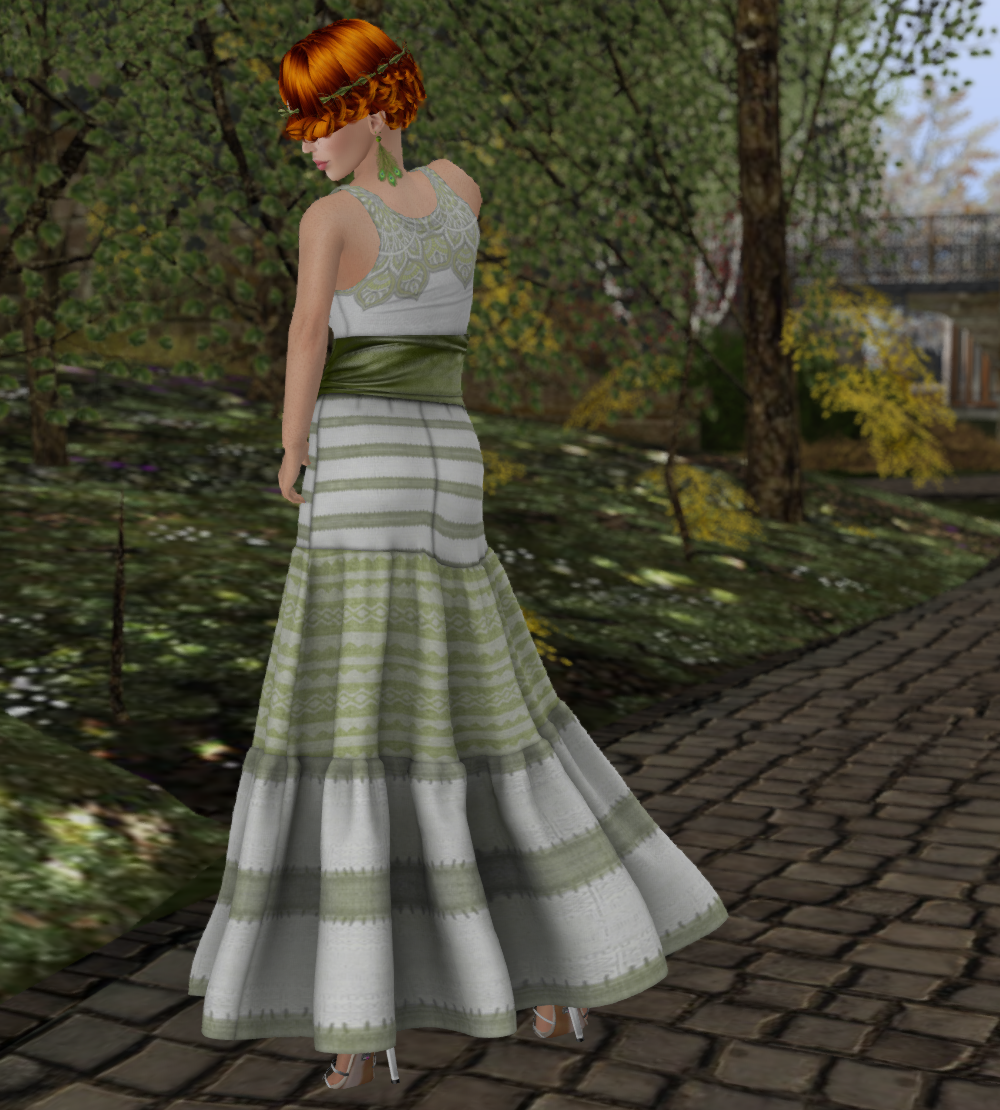 Each colour comes with its own matching headband.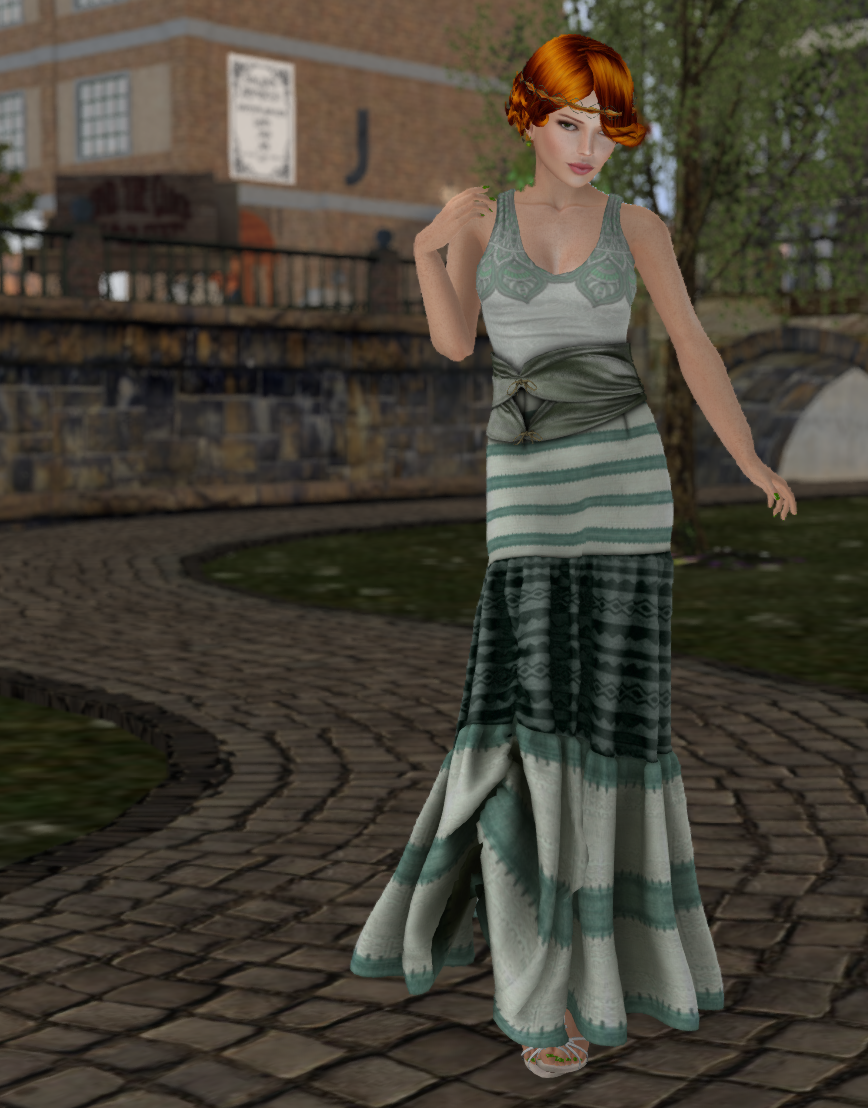 As with other Silvan Moon products, Willow Spirit comes in the standard five mesh sizes plust Maitreya, Belleza, and Slink fitmesh!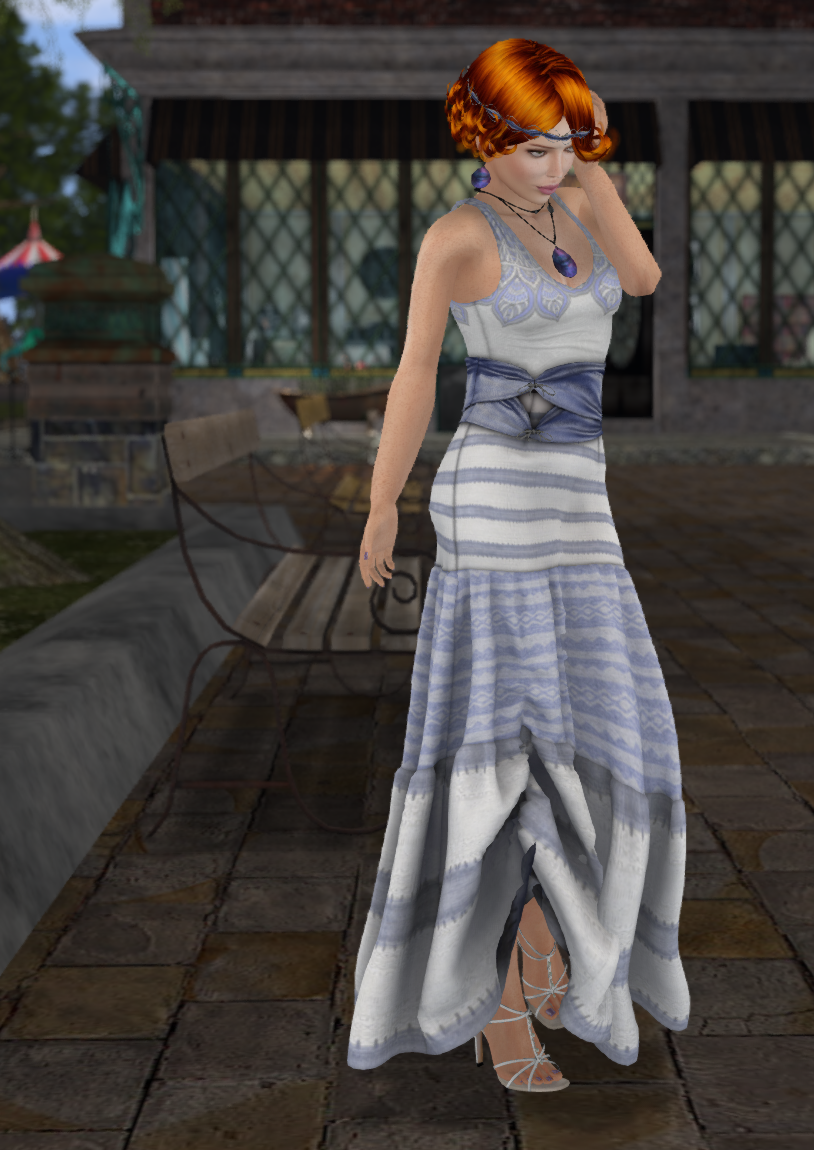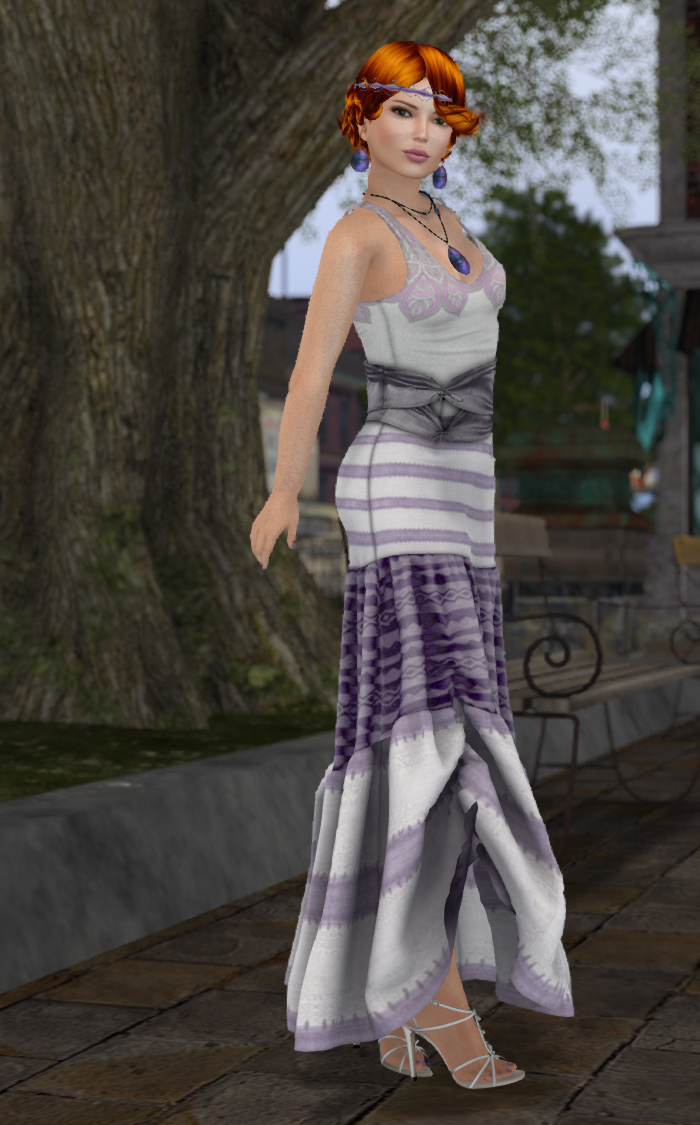 It's not news, perhaps, that a long mesh gown has something of a limited use to someone who really likes to dance.  But Willow Spirit just keeps growing on me, and I find myself wearing it just for fun.  This is one beautiful outfit that is a perfect addition to my wardrobe.  Keep up the good work, Silvan Moon!
Mahalo! A hui hou!