Aeon is the one for medieval themed costumes, but as we were at a photo shoot together the other day, I so admired the site that I had to get into the spirit of things.  So I rummaged in my closet and came up with this lovely layered gown.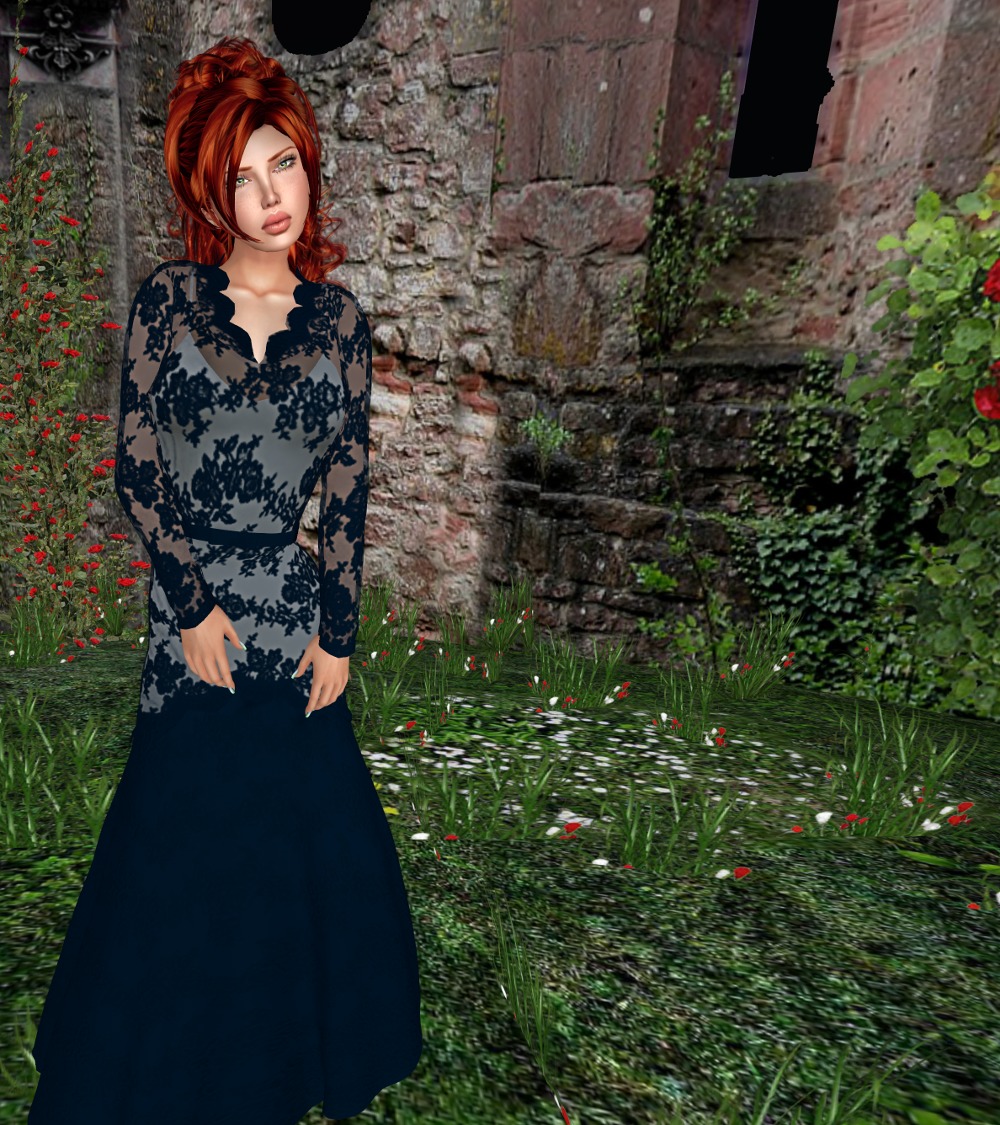 The layered top and long dress are both rigged mesh in standard sizes, and was a hunt gift, unfortunately not available at the creator's marketplace store.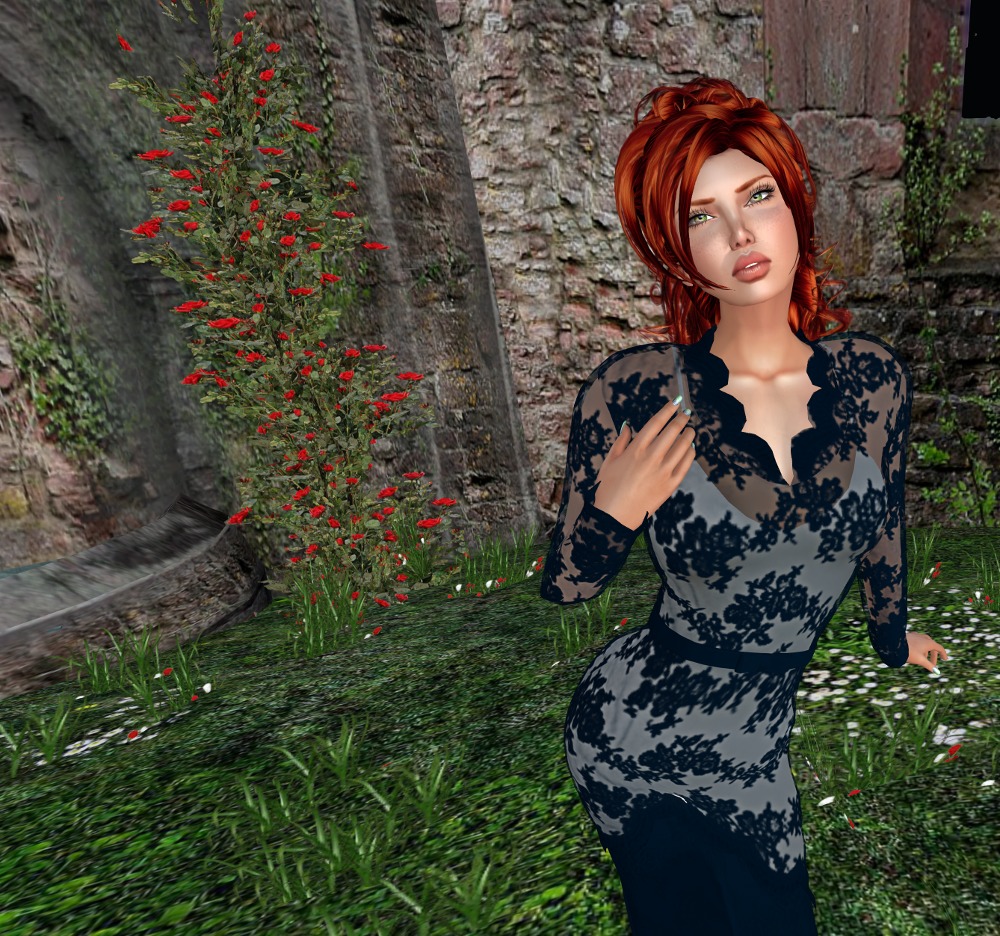 I particularly like the buttoned detail at the back.