Okay, that's a silly title, perhaps, for a blog that spends so much time on new fashion in SL.  But here "something new" doesn't just refer to this lovely group gift from Petite Mort!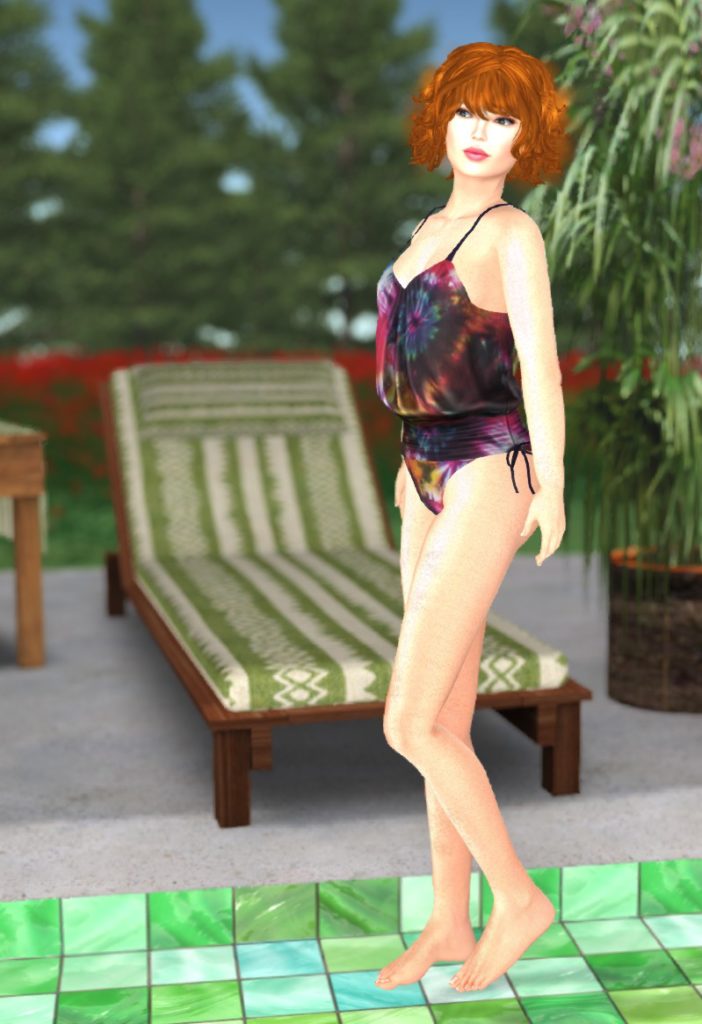 Tiedye Maillot is comes in standard sizes, plus Slink, Maitreya, and standard fitmesh.  I love fitmesh, and Petite Mort's does not disappoint.
You see, I had not heard the word "maillot" before, so I had to go and look it up.  It turns out it's another name for a tank suit, or one-piece swim suit.  Who knew?  Well, plenty of people, but for me, it was something new.   What really caught my eye was the wikipedia article, which reported that a 'tank suit' is so called because it was a suit to wear in a swimming tank — i.e., a swimming pool.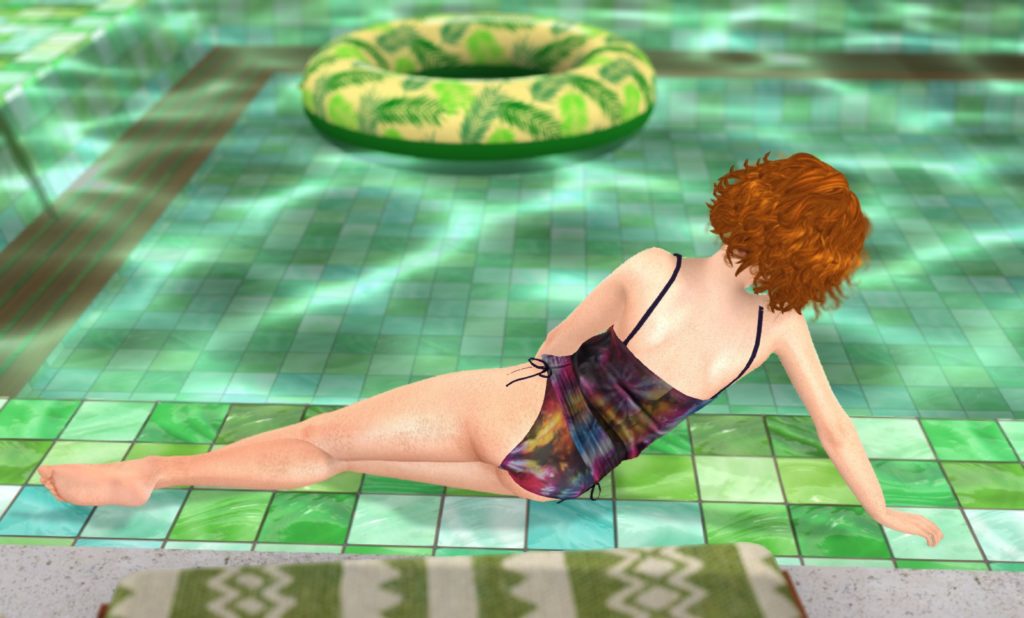 And a tank-top?  According to the Online Etymology Dictionary, a tank top is named for a tank suit — named for the pool in which you'd use it.  And that's something else that I didn't know.
Now, don't you feel smarter?  Good, then go over to Petite Mort, because their goodies are gorgeous.
Hey, this is my one-hundredth post!  How about that?   Mahalo!  A hui hou!