A lovely little gift from GLITTER to share with you today.  Island Hope comes in two colours, the lovely blue  and another in pinks and oranges.  I'm rather partial to the blue.  🙂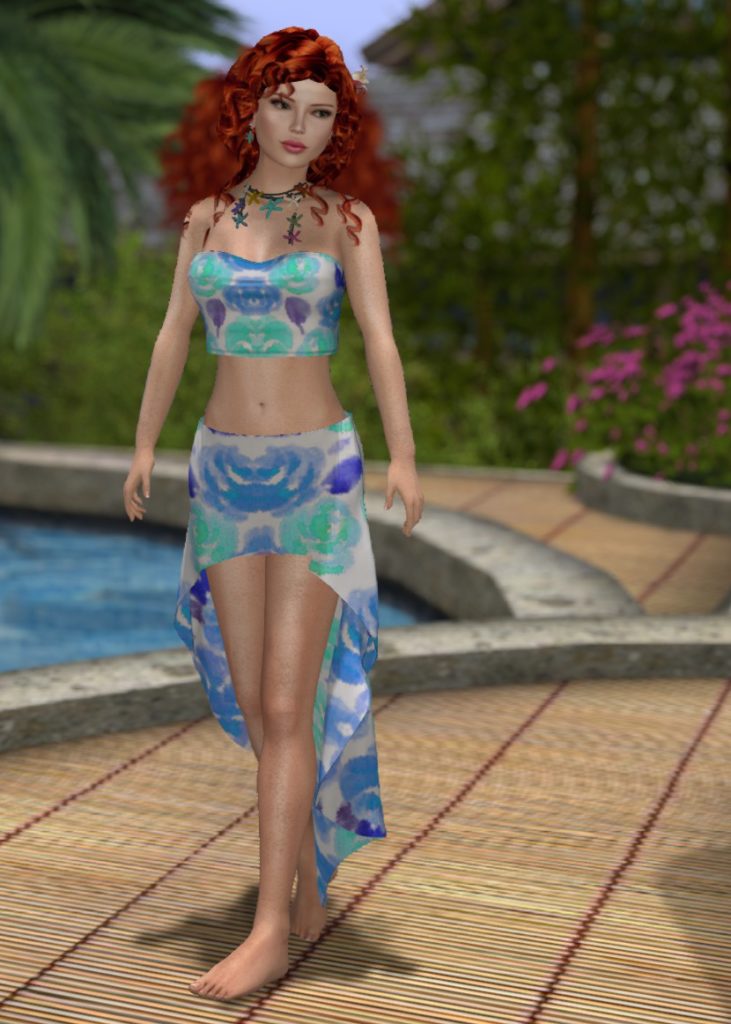 Hope Flowers is in two-part mesh, each in the standard five mesh sizes.  It's got a good fit, although the front hem can play a little havoc with the alpha zones on a mesh bod.  I find I get a tiniest bit of a hitch, but it's really not noticeable under normal circumstances.
GLITTER tends to keep gifts up for a while, so I didn't bother posting a date on this one.  All the same, I'd stop by and pick this up — and look at the other gifts — and peruse the other fine offerings they have to offer.
Mahalo!  A hui hou!