A dear friend recently introduced me to Arwen's Creations, a prolific medieval-themed merchant in SL.  Skye is a lovely Scots-inspired gown in a brilliant green tartan.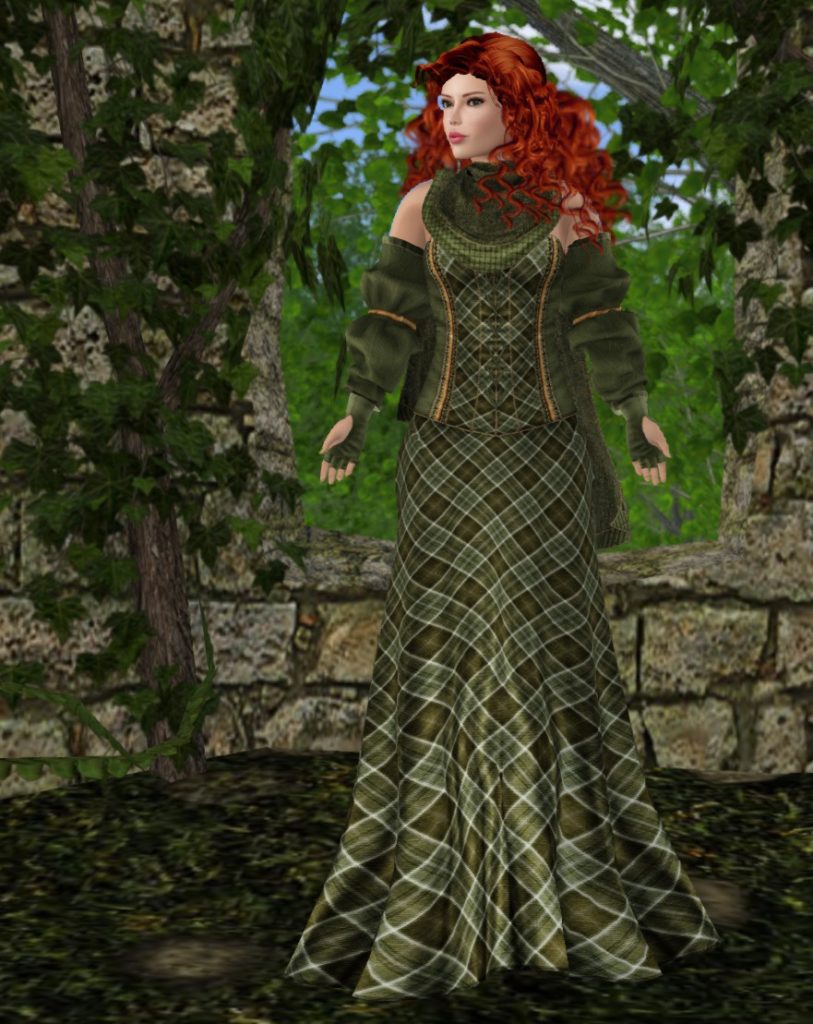 Skye has been updated to include Omega blouse and glove appliers to accompany the fitmesh gown and rigged mesh scarf and sleeves.  This outfit has a tonne of options – including opaque and sheer veils as well as several different trim options on the blouse and a colour-change HUD for the gloves.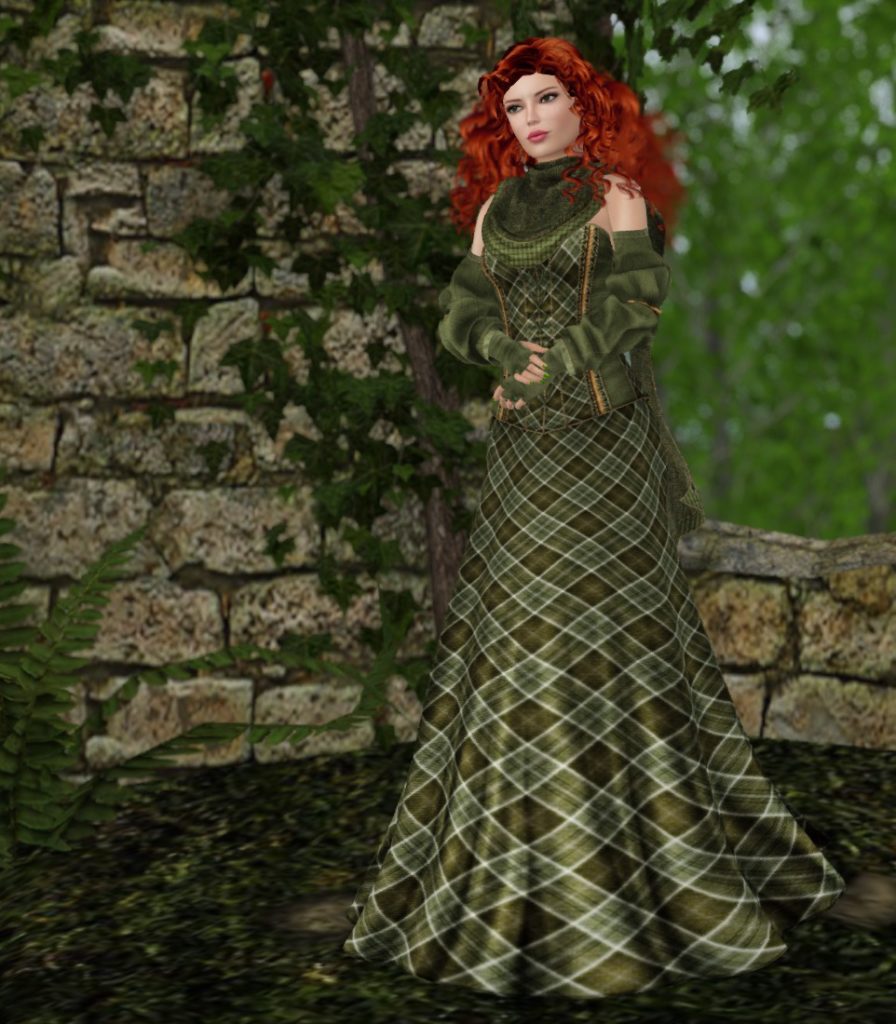 Because I'm a bit of a nut that way, I did some searching to see if I could find which tartan is featured.  The Isle of Skye was home to Clan MacLeod, which features green and blue with red and yellow details.    This is not MacLeod, but it's pretty close to Irish National.  The two-toned green suggests a reproduction tartan, I think?  Perhaps that's for the best.  I'm always a little wary of wearing another clan's colours!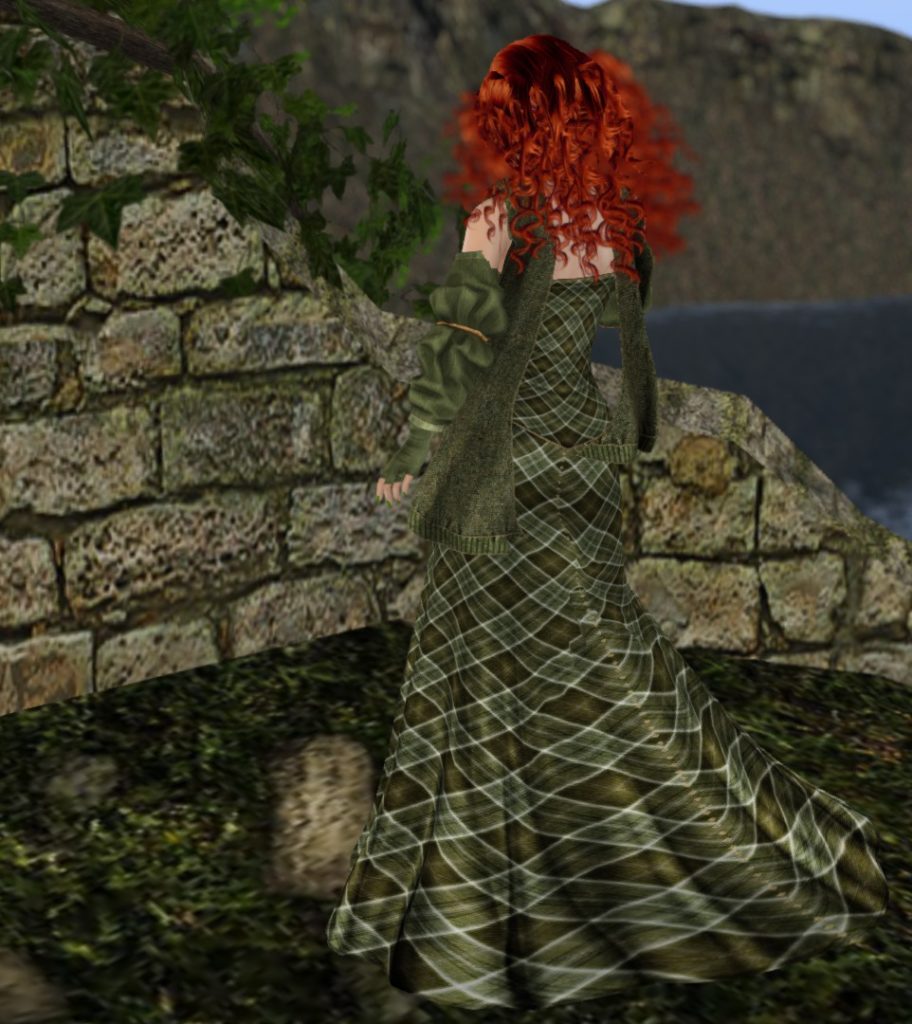 This lovely outfit is just one of the amazing creations that Arwen's Creations has to offer.  Stop by and take a look!
Aloha!  A hui hou!  Or, perhaps, more appropriately, Bidh mi 'gad fhaicinn!