Sometimes…. the pearls are hidden in the flotsam and jetsam.
At the beginning of June, I had gone to pick up the group gift from Blue Moon Enterprises (always a treat) and had apparently then completely forgotten about it.  It wasn't until earlier today that I was looking at my inventory (the flotsam and jetsam in this case) and OMG stumbled across Selkie, a beautiful mesh skirt and tie-back bandau.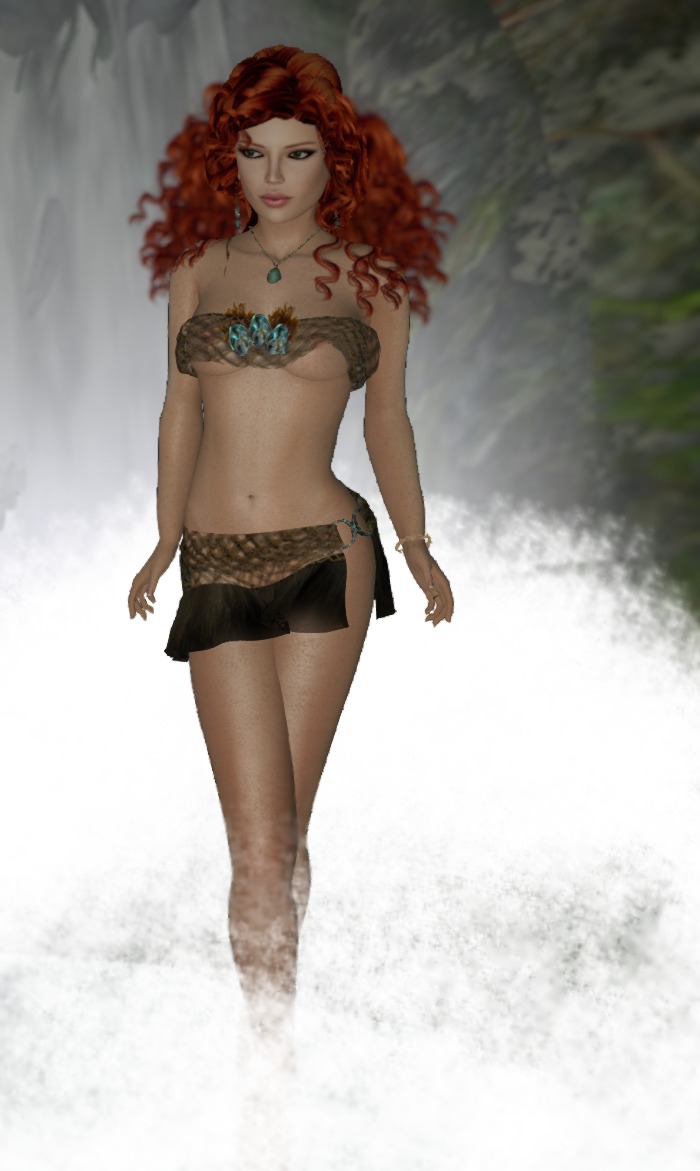 The skirt comes in the standard mesh sizes, but the bandau comes in a single size.  I was a bit distraught at first, as it was much larger than my chest!  But Solas made the bandau mod, so that you can edit the top.  Simply select 'edit linked', and click on the bandau itself (not the ties or the abalone shell decorations).  You can then select the front face-center (it should be a red square) and slide that in or out to resize.  Don't forget to adjust the back as well!  Once you're happy with the fit of the bandau, select the abalone shells in front and move them to your chest, and the ties in back the same way.  It will fit like a dream!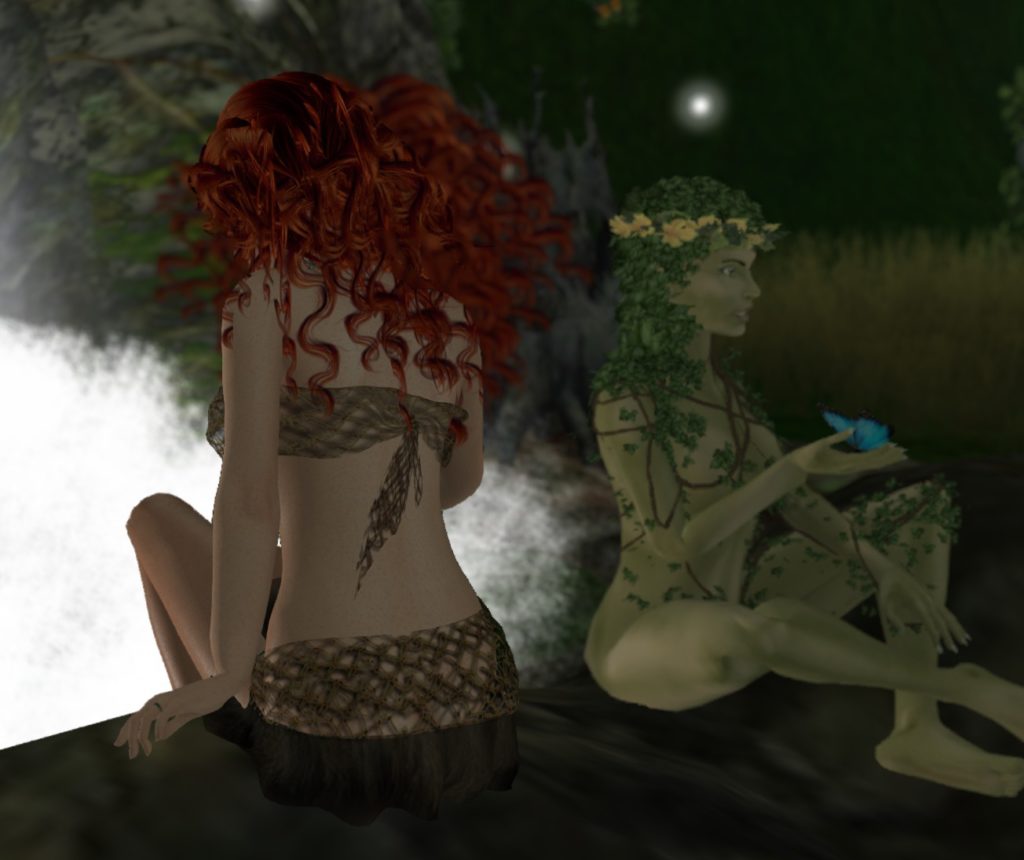 Now — fair disclosure — I don't know how long it will take Solas to put up a new group gift for July.  Maybe at the time of this post it's already up – and maybe you have an hour or two. Maybe a day.  But maybe you have ten minutes.  If you haven't dashed over and grabbed this, run now to Blue Moon Enterprises, and maybe you'll forgive me for not showing this to you before now!
A hui hou, my friends!  Mahalo!