It's not often that I see a "new release" ad and start salivating.  Perhaps I should get my crewmates to tie me to the mast so I can avoid the sweet allure before I read the notices each morning.
Caverna Obscura has released such a temptress in Siren, a revealing all-mesh gown in three variants sized in Maitreya and Slink fitmesh with associated accoutrements.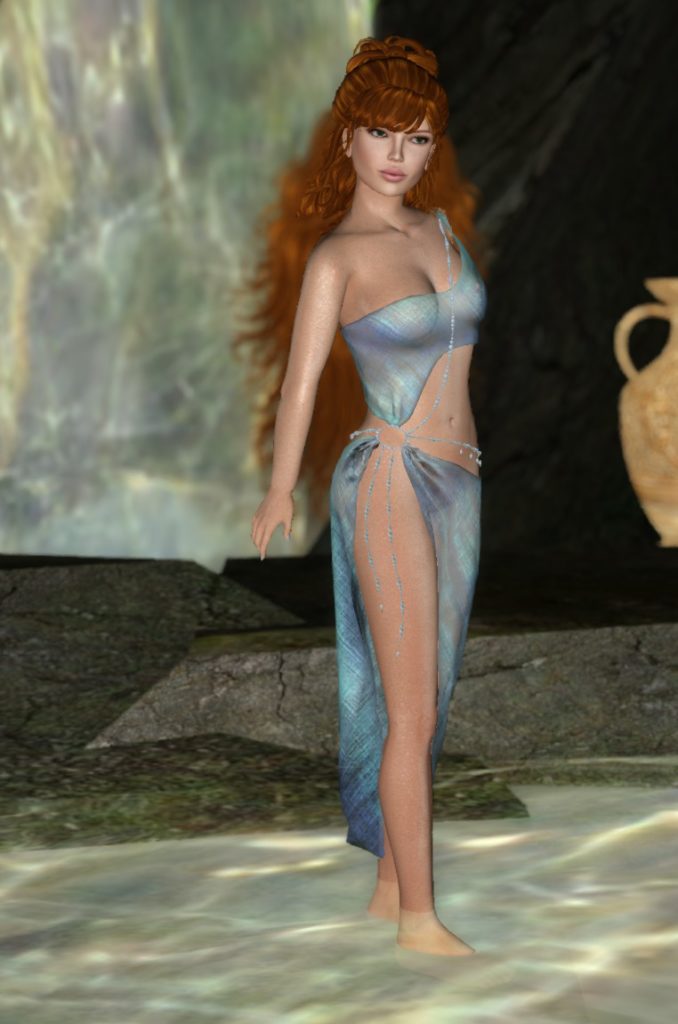 Let me take a moment to say OMG fitmesh is perfect for lingerie and clothing with some degree of transparency.  No more fighting with ill-fitting standard sizes when alphas (or alpha zones) cannot be used!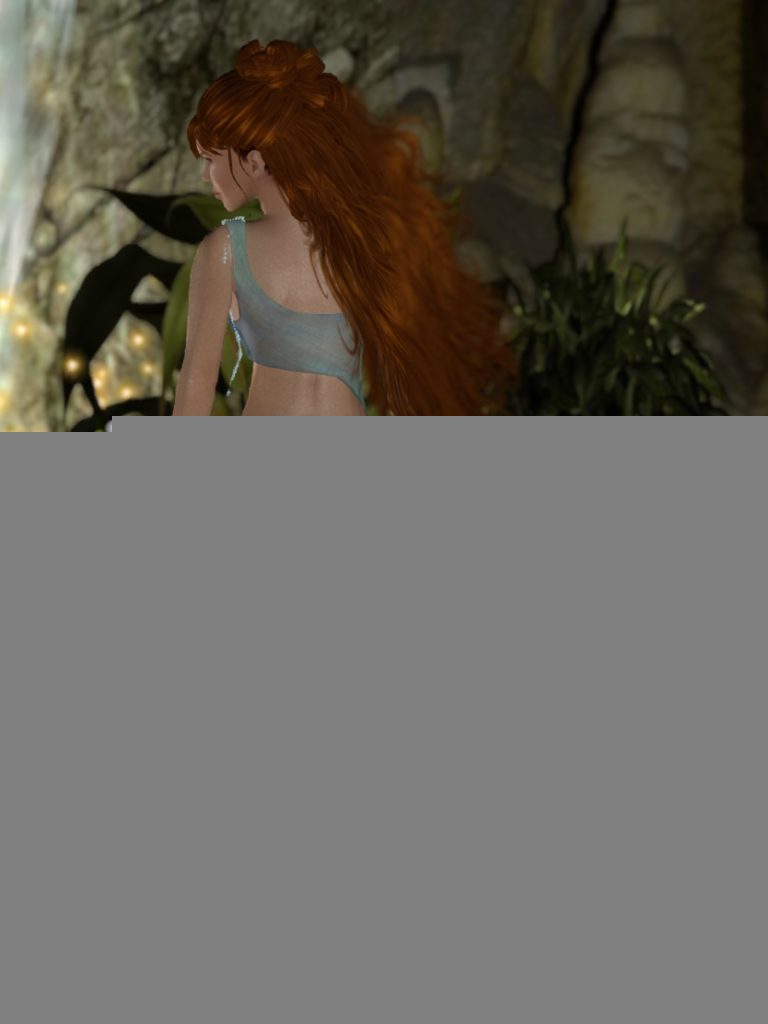 Siren comes with a couple of different styles: in addition to the blue sheer (with and without glow), it also includes a fishnet version, which is a bit more… revealing.
I had a last little surprise as I was changing to the fishnet dress from the blue sheer during the photo shoot.   I happened to put the net one on before I removed the sheer, and I was happily surprised to find a very cool effect: the net turns the blue sheer fabric into scales.  Perfect for a mermaid above the waterline?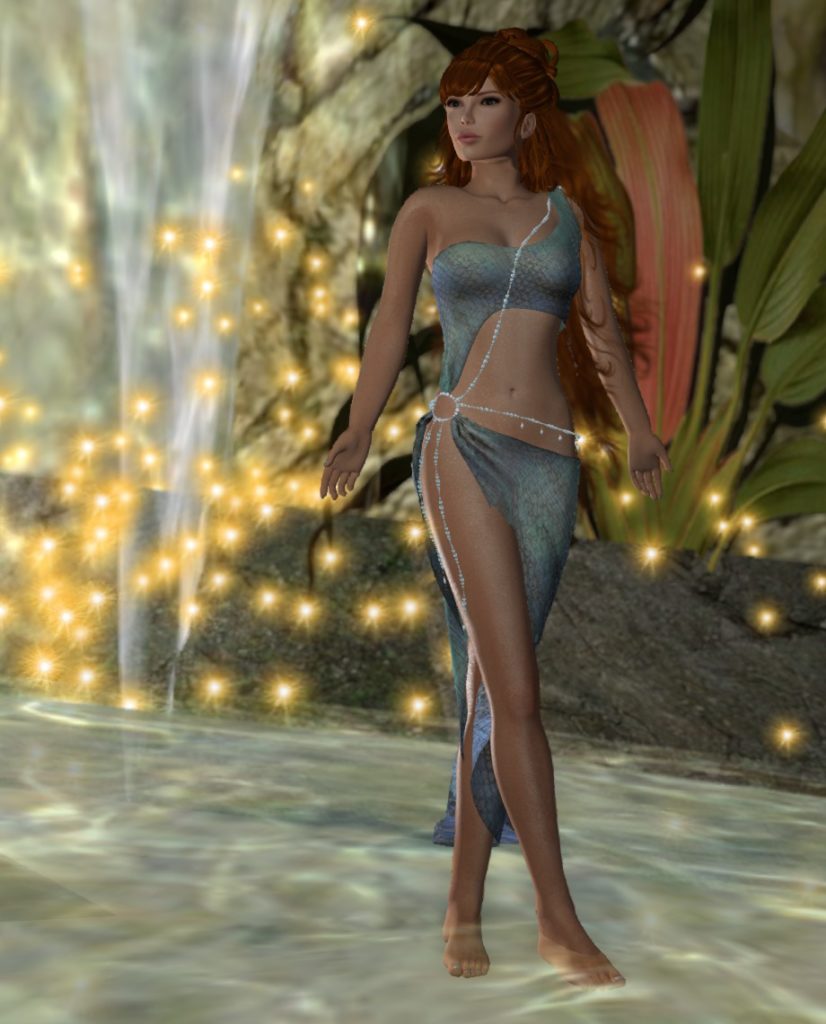 Stop by Caverna Obscura and pick up a demo, try this one out, you surely will be unable to resist her call!
Mahalo!  A hui hou!