This is a FREE gift for SLF&O members right now at Hot Fuss!  Hurry!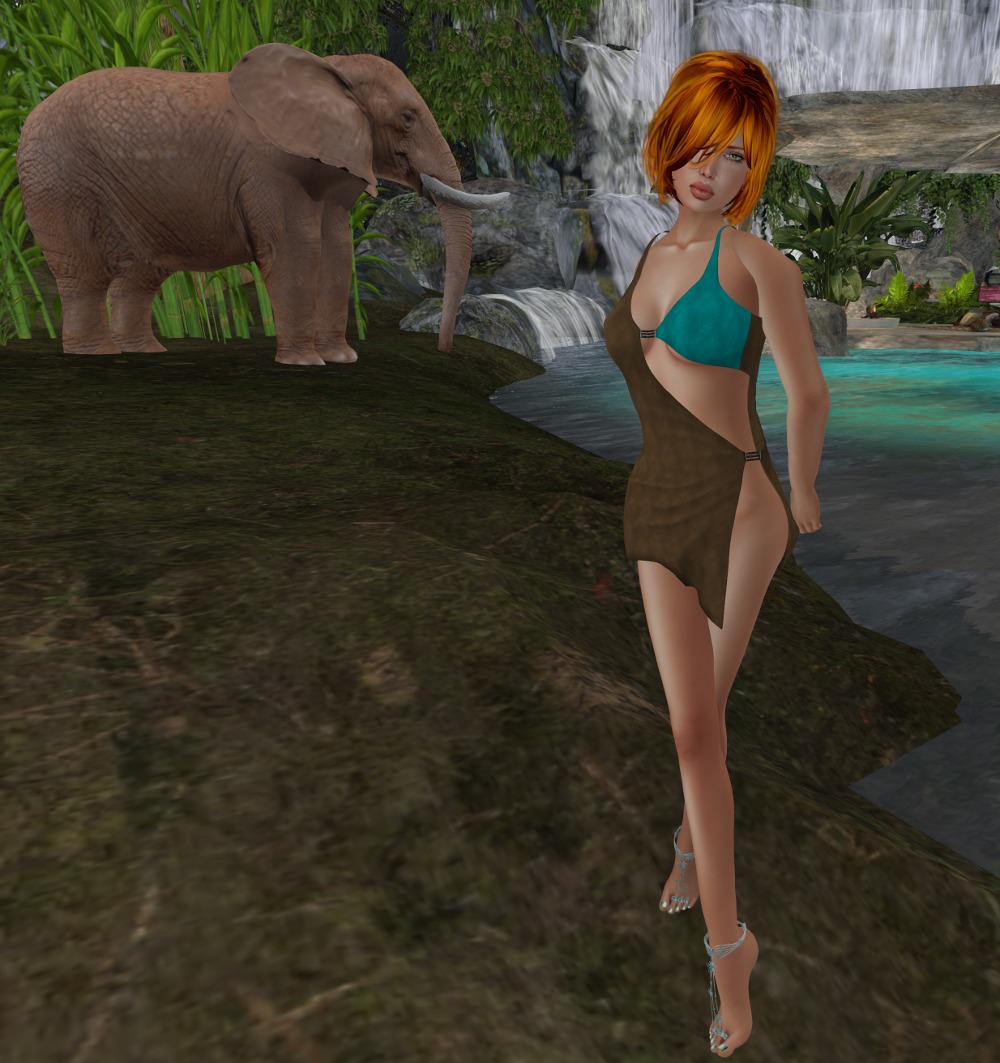 The dress is fitmesh in standard sizes, plus sizes for Isis, Lara, Hourglass, Physique, Tonic Curvy and Fine, Venus, and Freya.  Wow!  It even comes with a HUD to change the chain detail colour.
I wore this new foot jewelry with it that I got for L$10 at The Wash Cart Sale.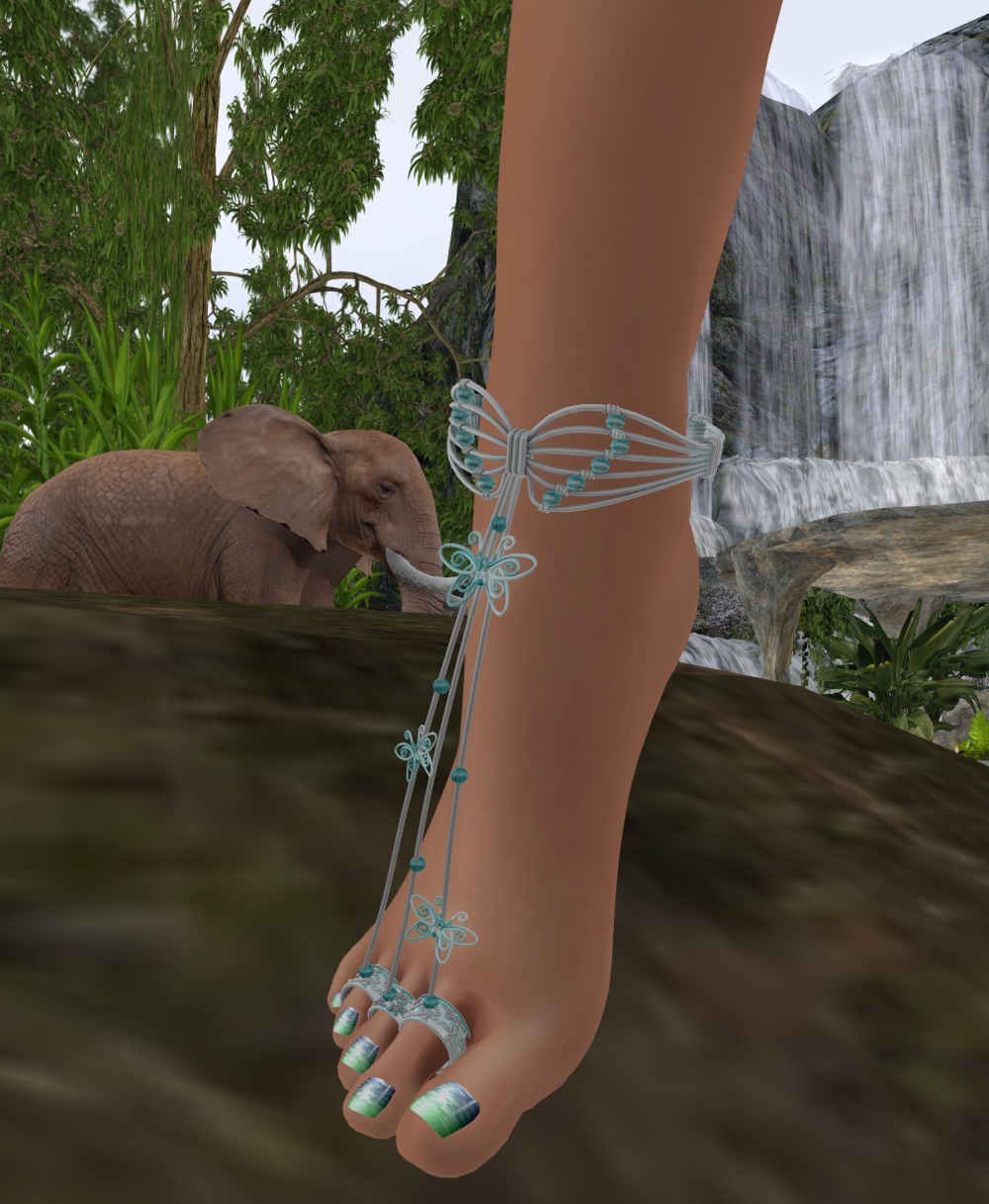 Thanks for posing with me, Mr Elephant 🙂