When I was a kid, my parents would sometimes make a special treat — ice cream grasshoppers, vanilla ice cream topped with chocolate syrup and creme de menthe.   It's little wonder why that comes to mind with this offering from Carrie's Lingerie, the lovely Betty.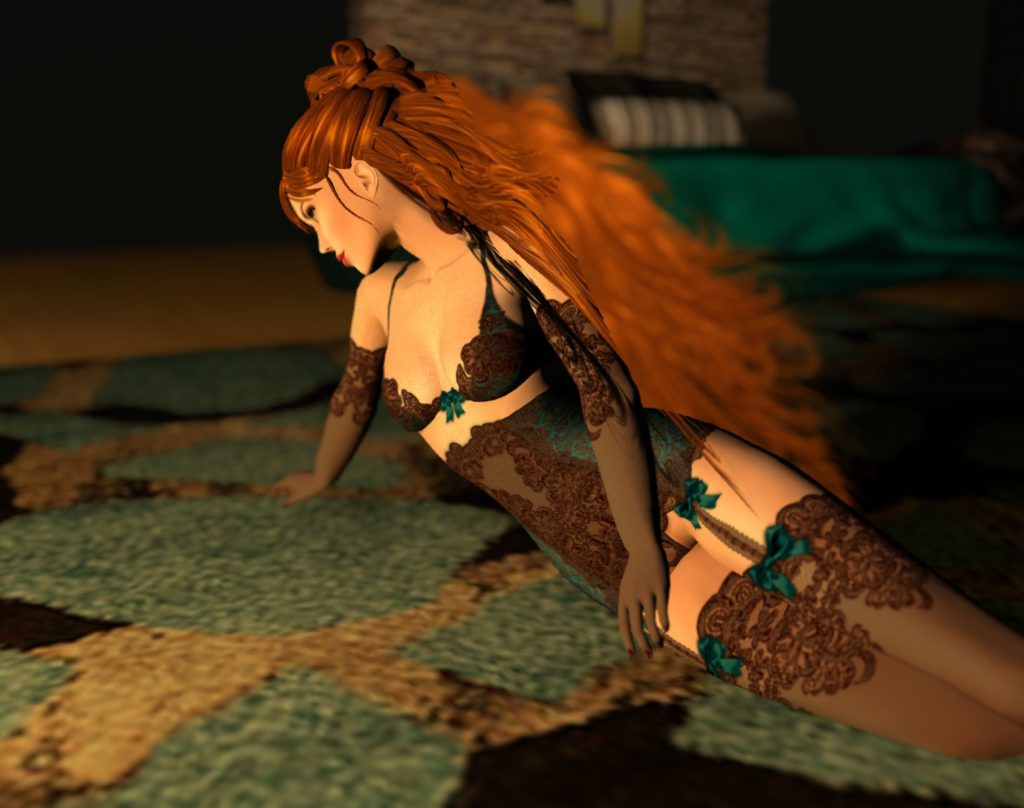 Carrie's Lingerie – Betty (chocolate & teal) bra, garter, thong, stockings, suspenders, and gloves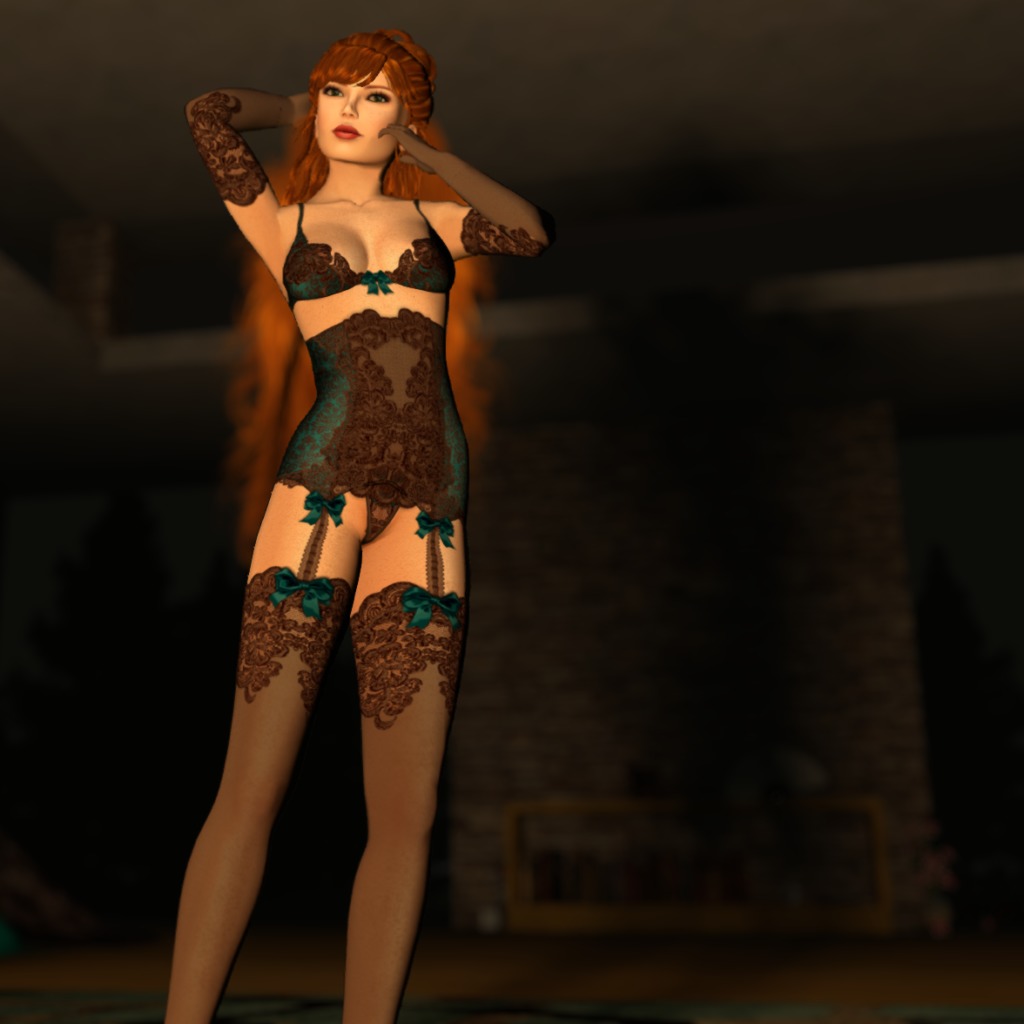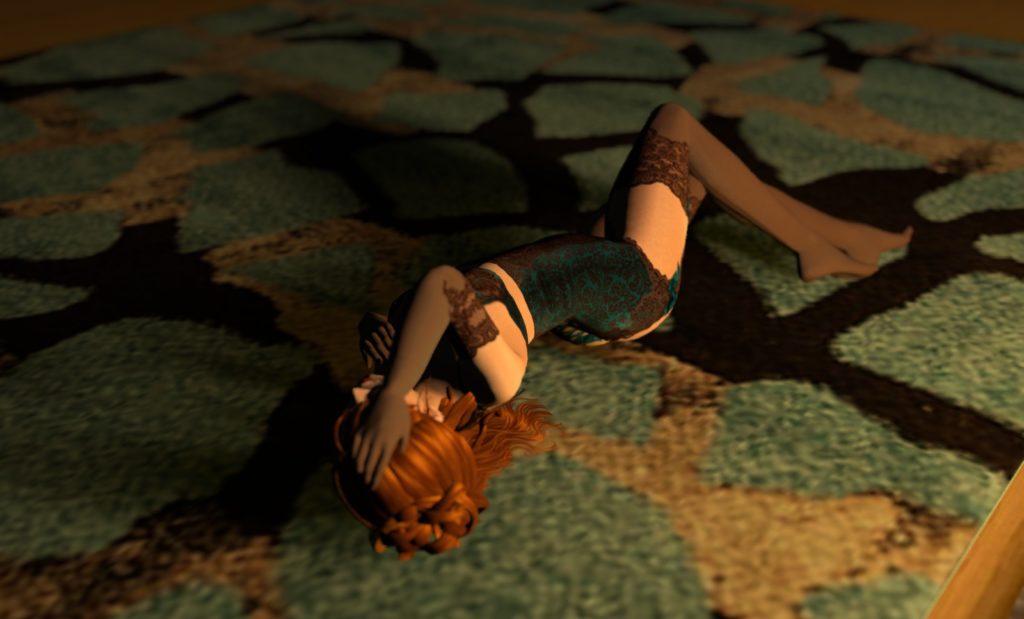 Mahalo, and a hui hou!