Dressed by Lexi brings us a lovely gift this month, the seductive Captivate gown.  Lexi has created all of my favourite gowns, and Captivate is a very sexy little number with Omega appliers and a flexi-prim skirt, the best for dancing!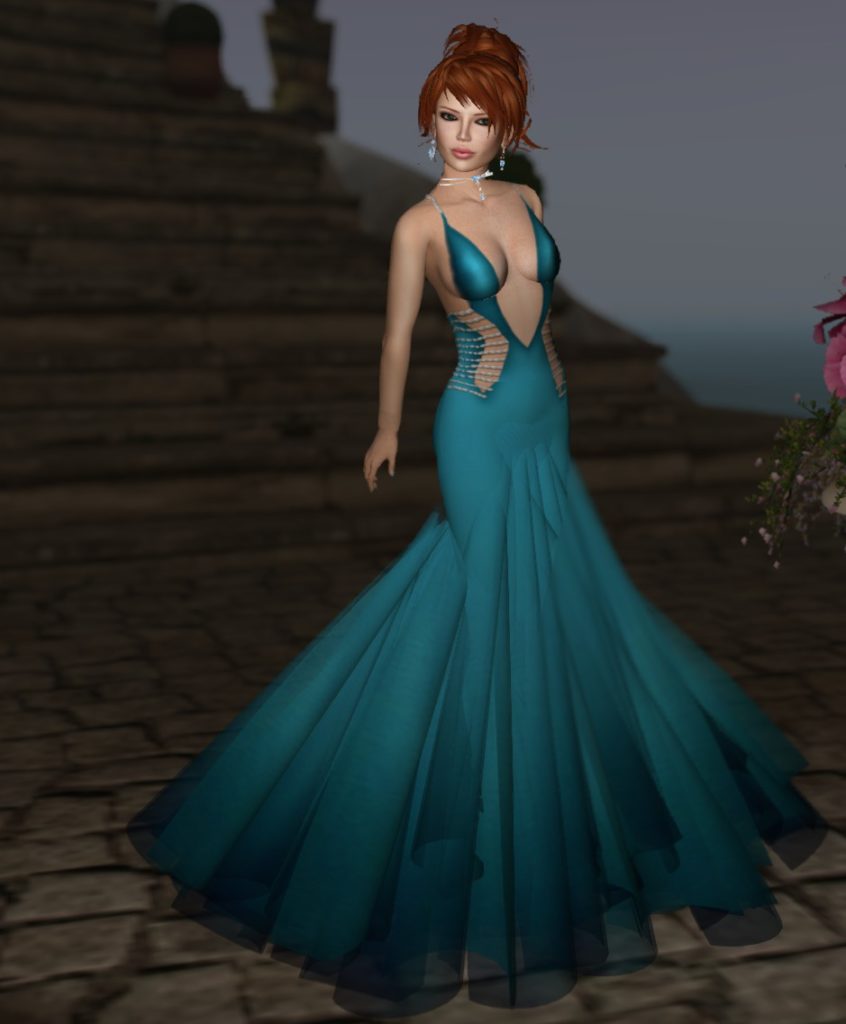 I've added a lovely little jewelry set from (Style Society).  This was a gift from one of my first friends in SL, and it makes me think of her every time I wear it!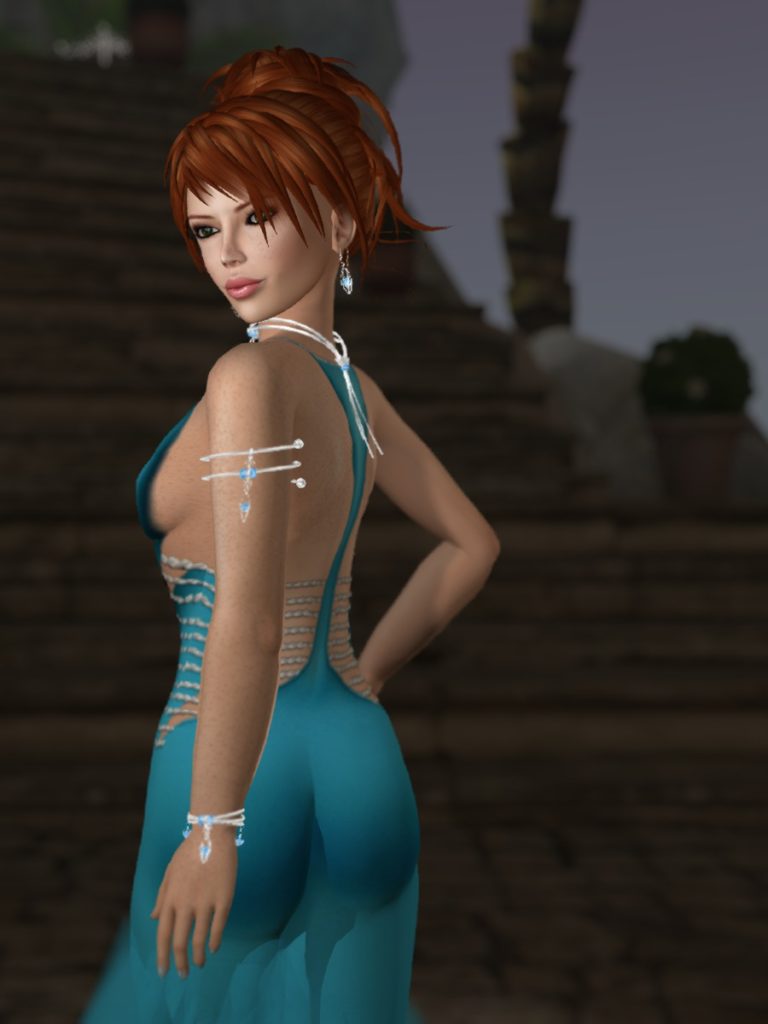 Captivate is available in six beautiful colours, and Lexi has shoes and a jewelry set to match them.  They shoes and jewelry set feature texture-change HUDs, and are sure to accentuate not only this gown, but other items in your wardrobe as well.
Take a look at Dressed by Lexi today, I'm sure you'll find it just as… captivating.
Mahalo, and a hui hou!