I have a new favourite outfit to share with you today!  Sorrell and Rose at Angel Fae have brought us Sweet Maiden in Meadow Clover.  This lovely mesh skirt, top and shawl combination is a group gift available now!  It is all mesh, and comes in five standard sizes plus Maitreya, Belleza, and Slink fitmesh versions!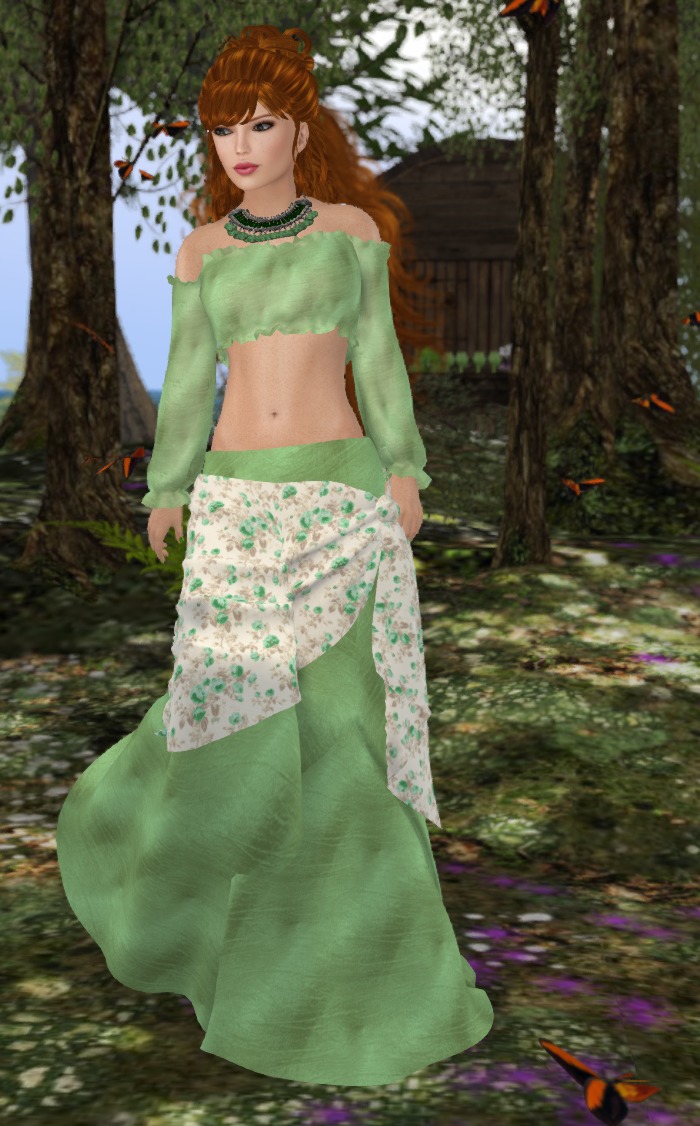 The Jade and Silver necklace is included with the Sweet Maiden combo.  This beautiful piece will definitely be getting some use in my wardrobe beyond this outfit!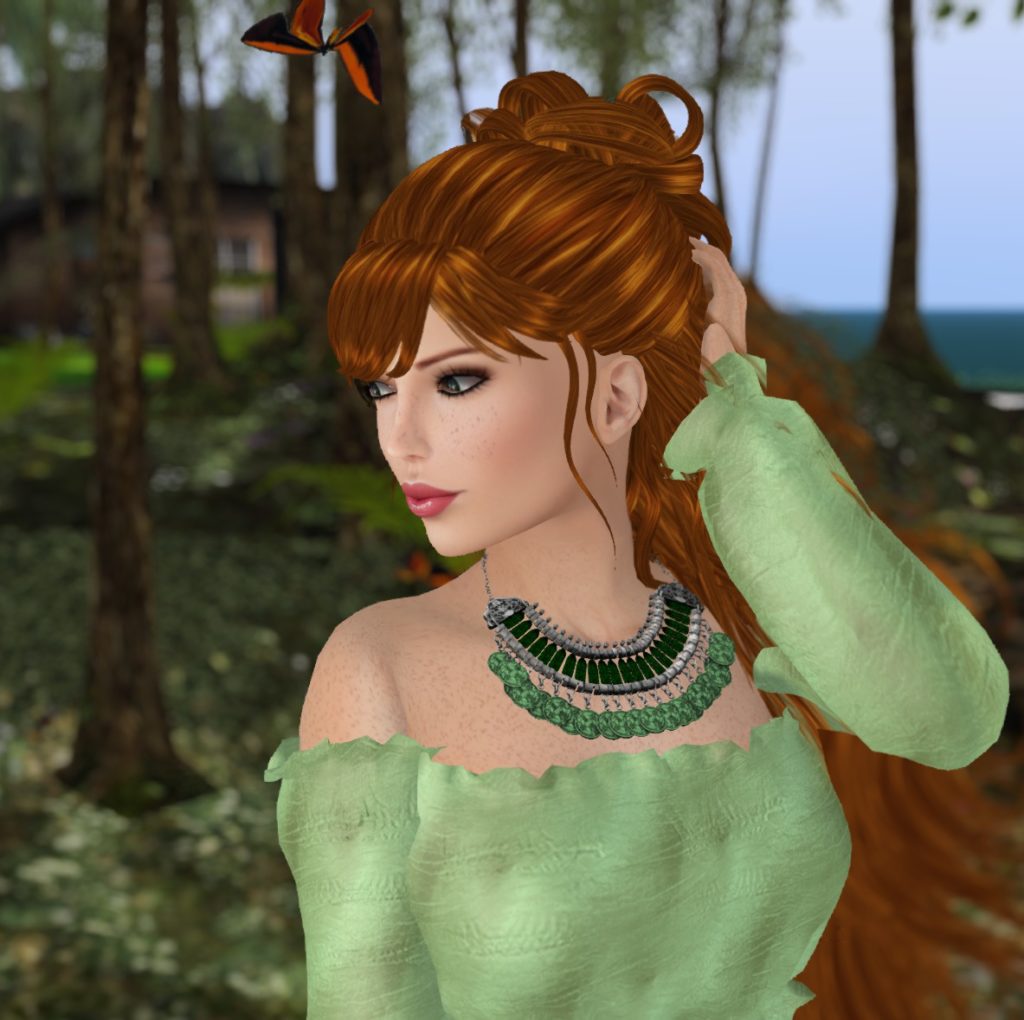 A little story for you — when I originally picked up the group gift, the necklace had not been included in the vendor.  I hadn't even realised until I received an unsolicited apologetic note and inventory offer from Sorrell rectifying the mistake.  I'll admit, I was a little amazed at such customer service!  It's those little things, you know, that really make a customer come back and spend their hard-earned money.
Please stop by Angel Fae today.  Pick up this darling offering, and take a look at the other amazing pieces that Sorrell and Rose have created for you.  You won't be sorry that you did!
Mahalo!  A hui hou!