Doesn't everyone lounge around a lazy day in lingerie?  Wouldn't it be a better world if everyone did?  Carrie's Lingerie has just the thing, whether you're looking for something lacy to wear under that favourite dress or something to tantalise that special someone.  Currently available for Carrie's VIPs, the lovely Trista.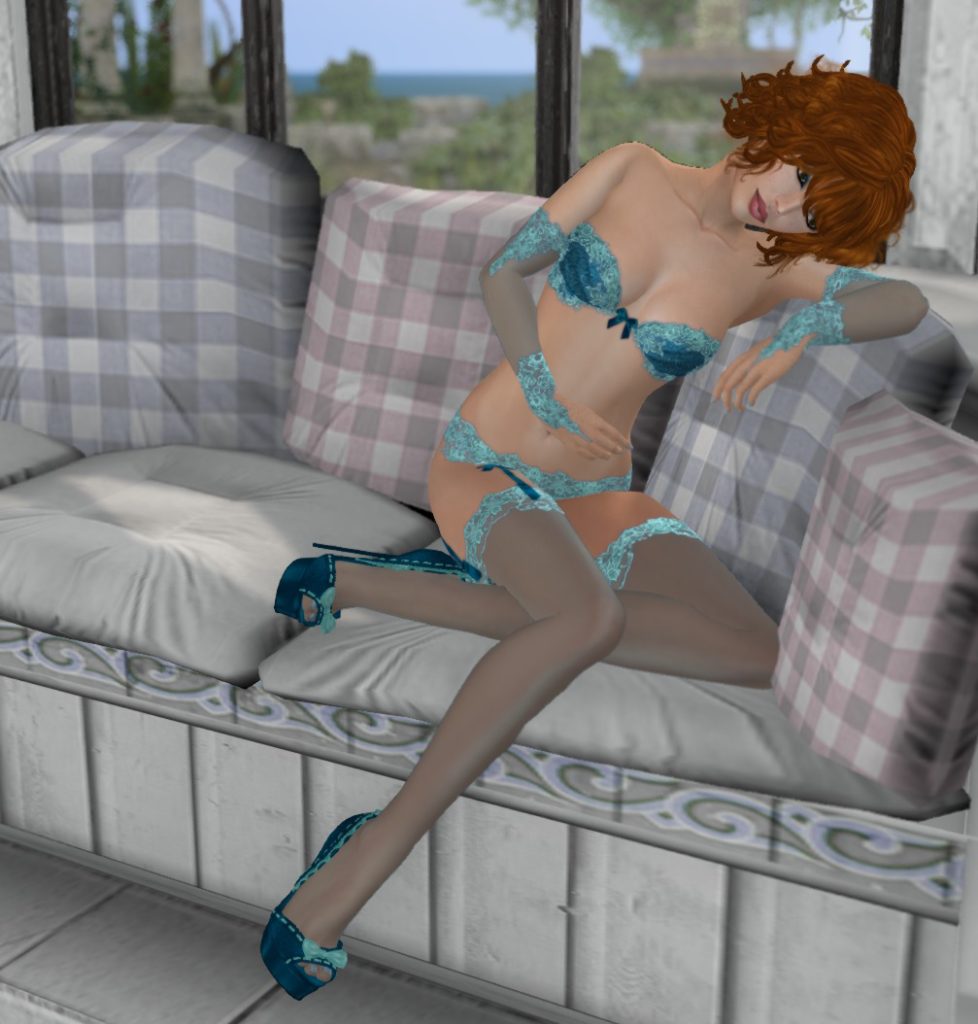 Trista is available in Omega appliers as well as standard SL layers.  I really love the makeup set – eyeshadow, liner, and some nice subtle lippy.  It's colourful, but not overdone, and I've already added it to some other outfits!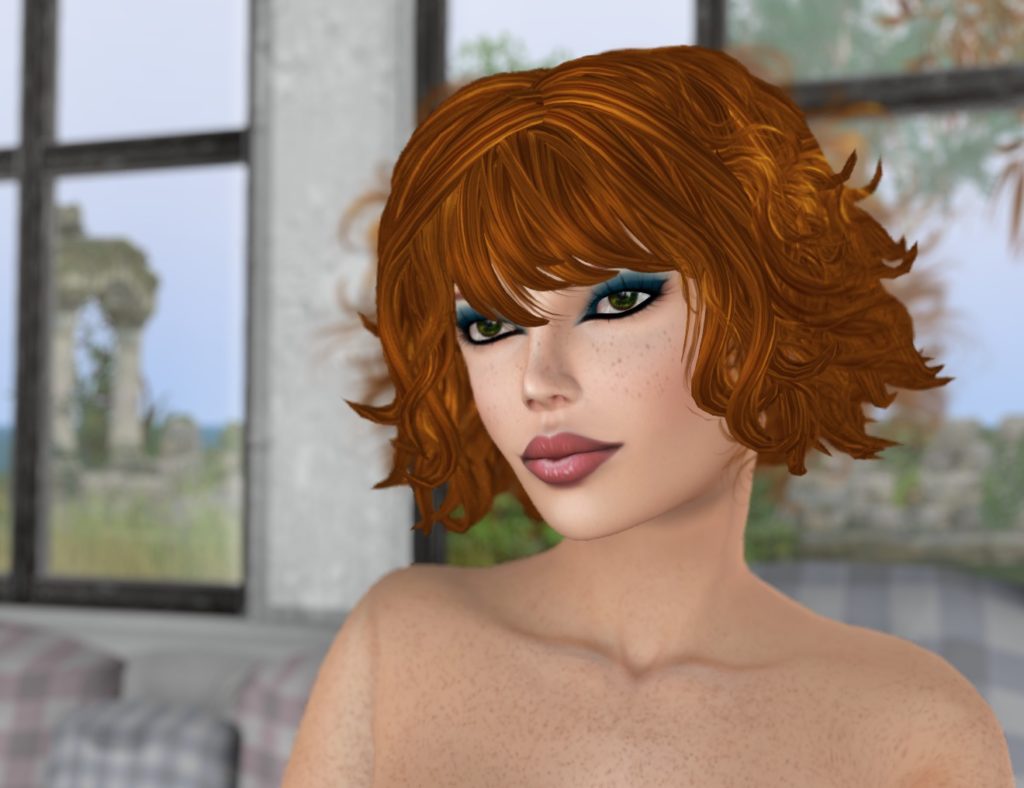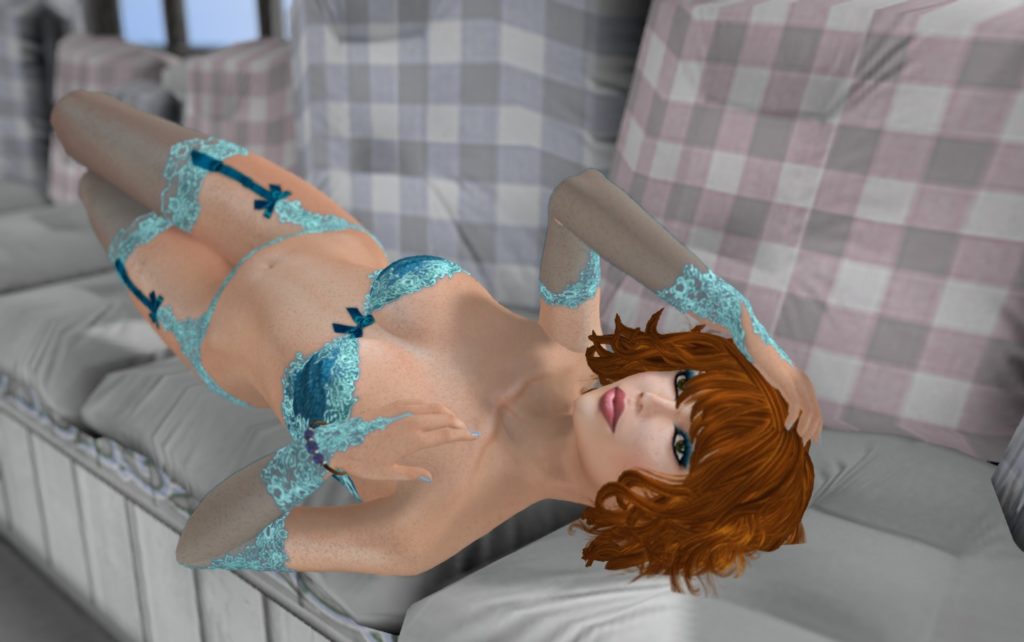 Trista includes a corset as well, and all items are independently selectable.  It's available in six different colours to suit you, so stop by and take a look today!
Mahalo, and a hui hou!