A glutton for punishment?  Noooooo…. but I definitely have a strong desire for a new outfit from Carrie's Lingerie.  Gluttony is a new re-release of one of Carrie's seven-deadly-sins series with Omega appliers, and wow, sin never looked so good.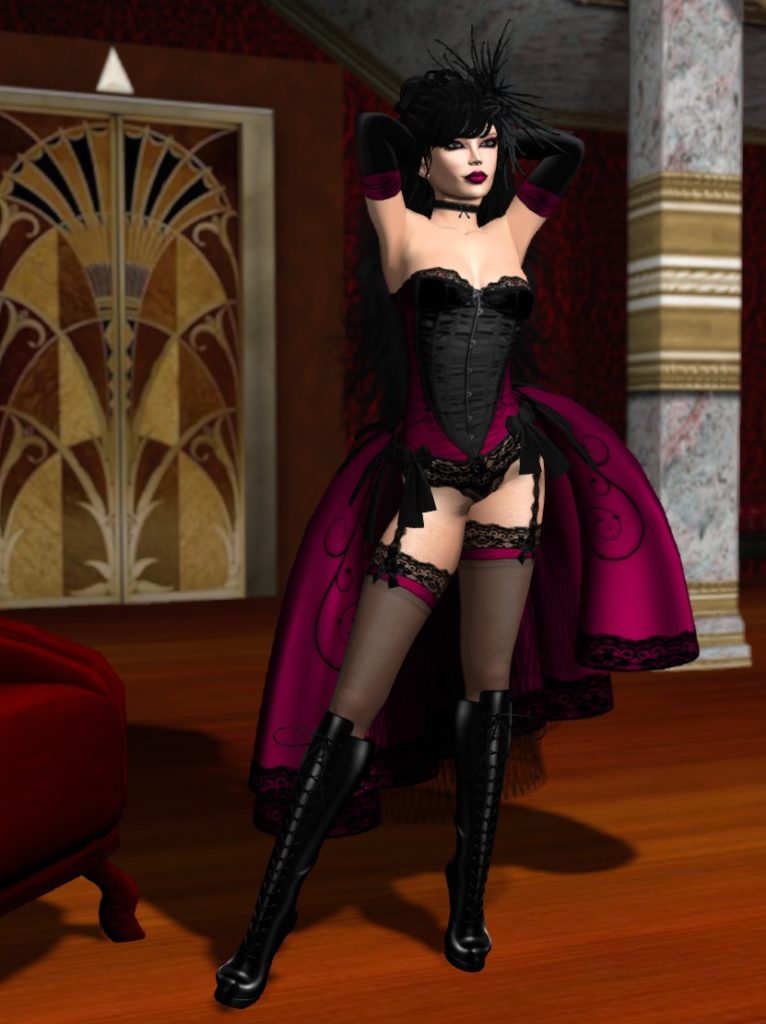 Gluttony 2.0 still includes mesh bows and a wonderful optional prim skirt.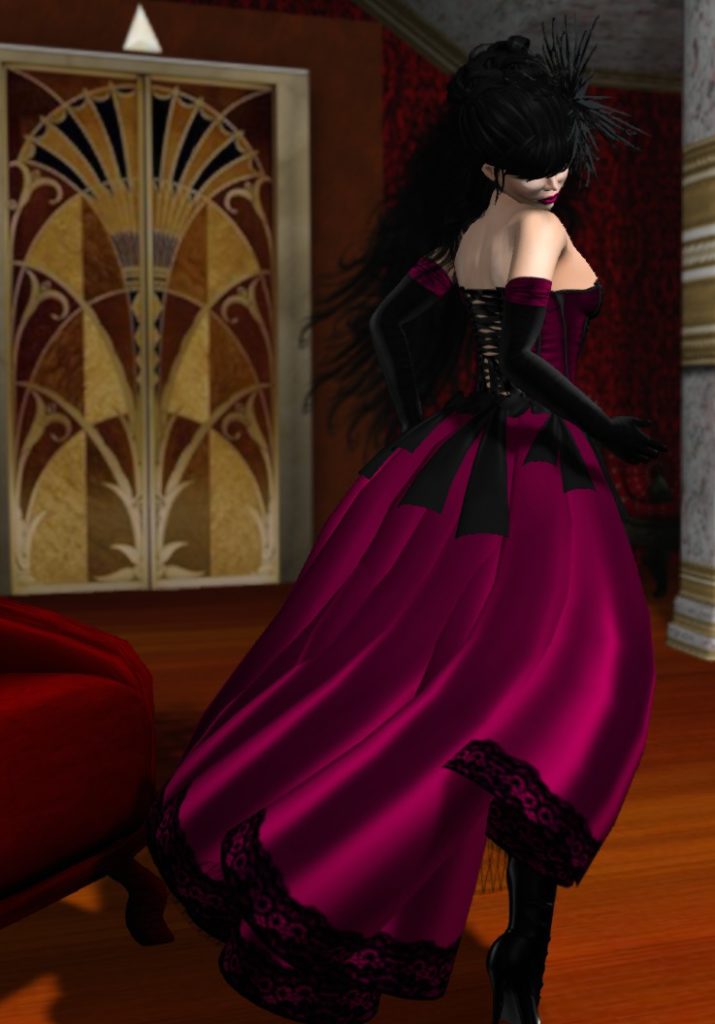 The makeup kit is very nicely done about the eyes, and the lip texture is beautiful!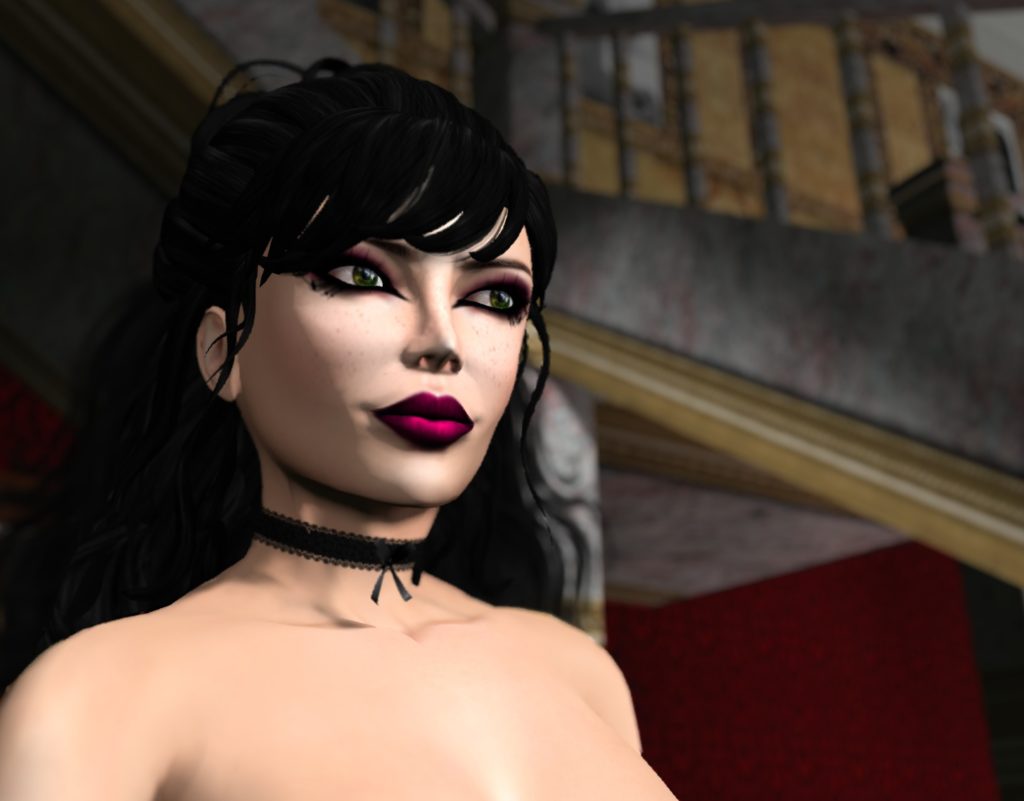 Why, yes, I am partial to stockings and garters, now that you mention it.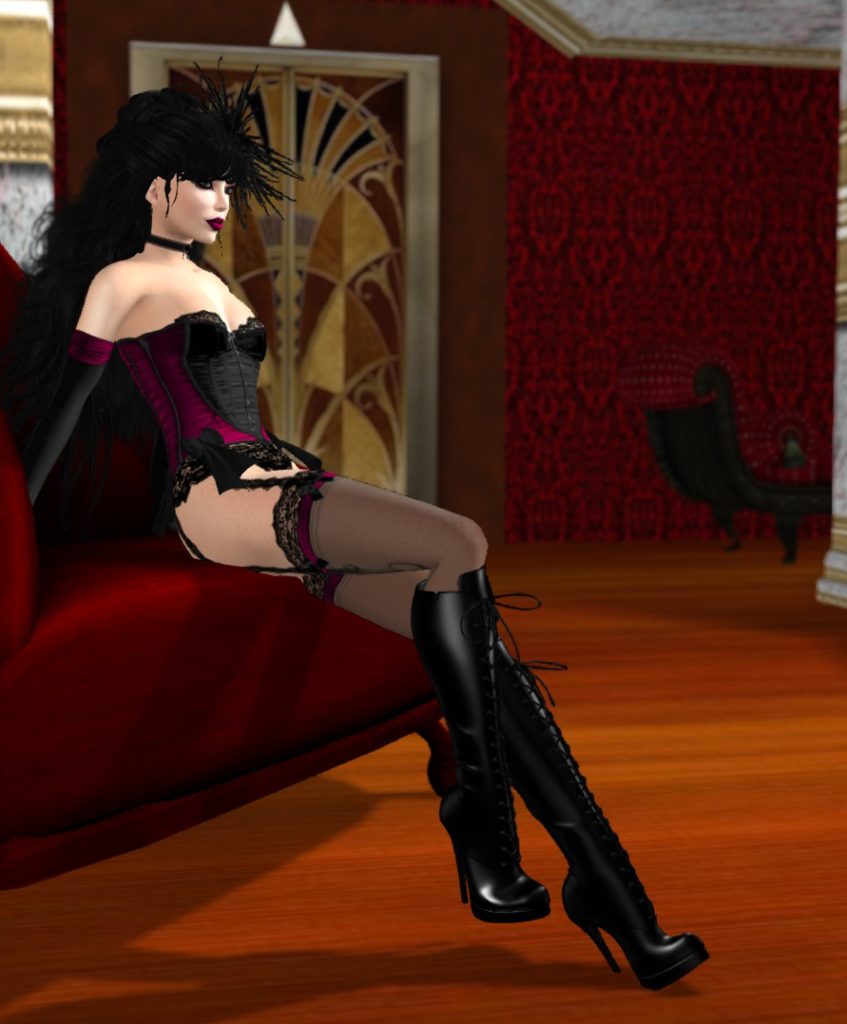 I just love the pattern along the backseam of the stockings.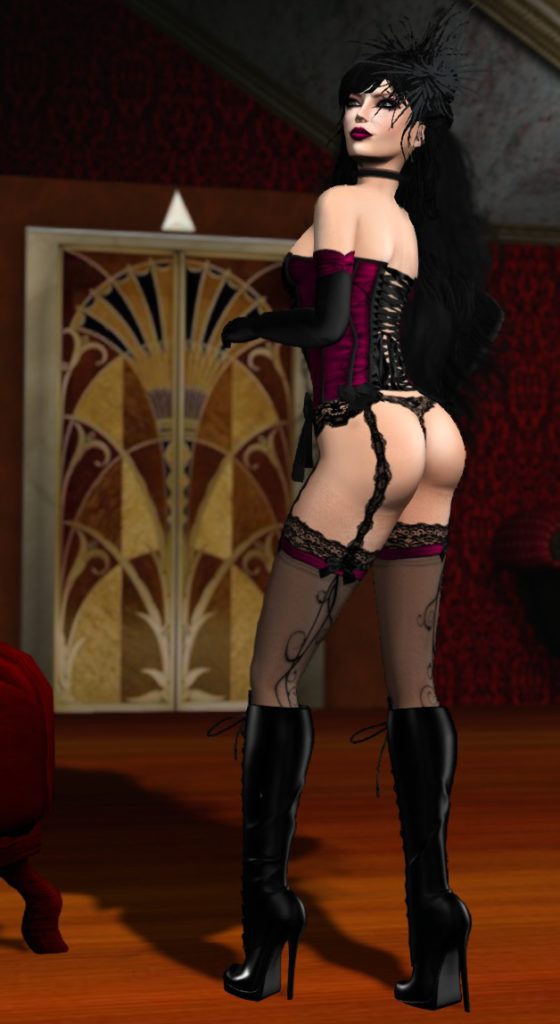 Gluttony is currently available only in Carrie's VIP section, but it will be broadly available next week!  Stop by and take a look, and take big bites.
Mahalo!  A hui hou!