A few days ago, Blue shared a very.. exquisite… latex bodysuit.  How could I not respond with a little latex dress? This is Shou from R2 fashion, a lovely mesh number in fitmesh for Maitreya, Slink Physique, and Slink Hourglass mesh bodies.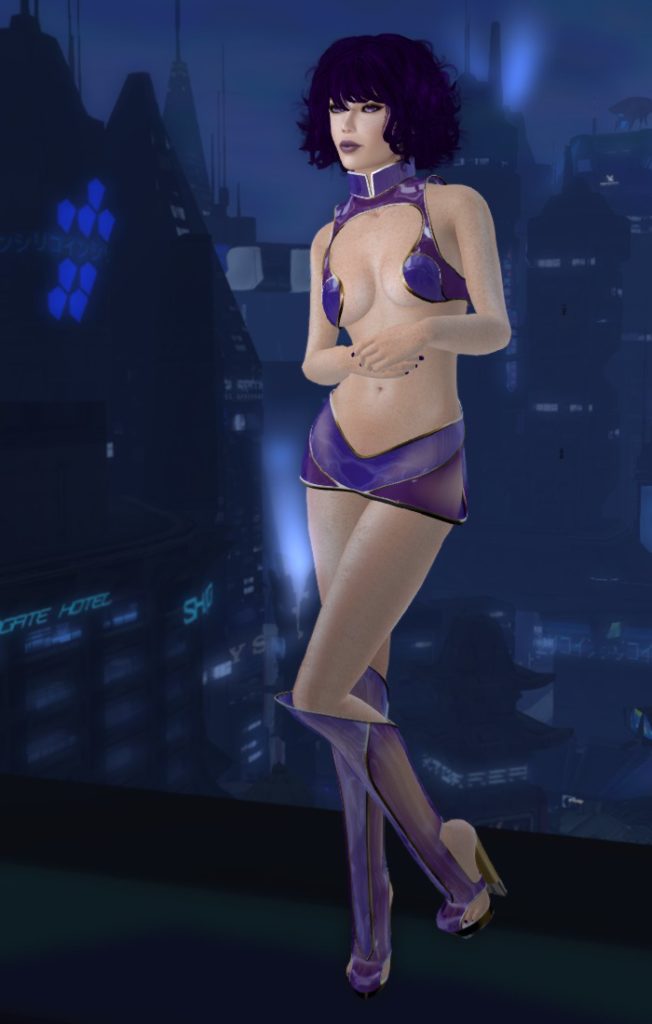 Depending on your modesty level, you may want to add a little thong to this.  The materials on Shou are very nicely done, and fade from shimmering transparent to opaque (nice and opaque right in front where you probably prefer it).  The back is… less… concealing.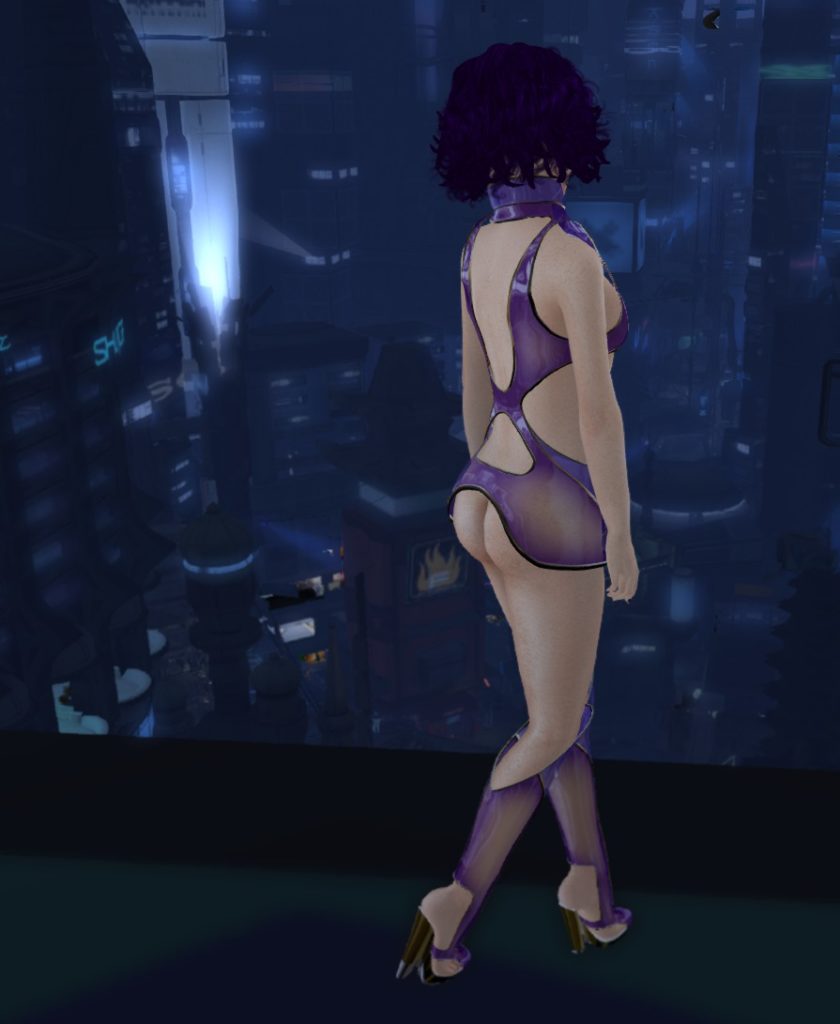 I'll admit that I wasn't going to get the boots… but ohhhh, they do make the look. Like the dress, they come in fittings for the Maitreya, Slink Physique and Hourglass bodies.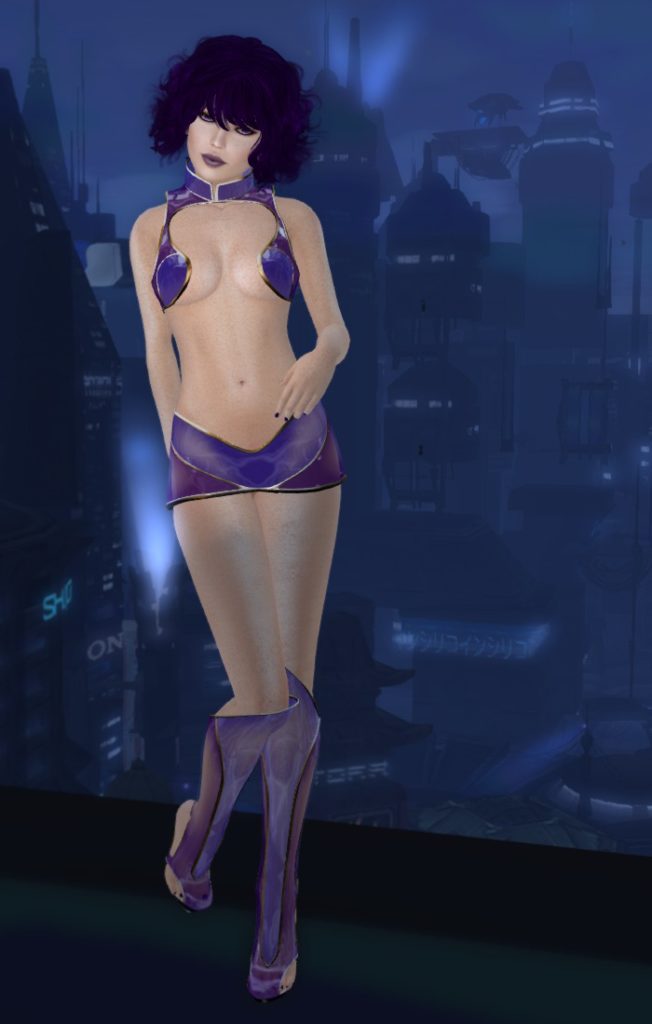 One of my favourite things about SL is the opportunity to visit different worlds.  Insilico is a fantastic futuristic Blade Runner / cyberpunk group of sims, and the builders have gone to great lengths to create the right atmosphere.   It's definitely worth the look around, but please make sure that you're dressed in-genre!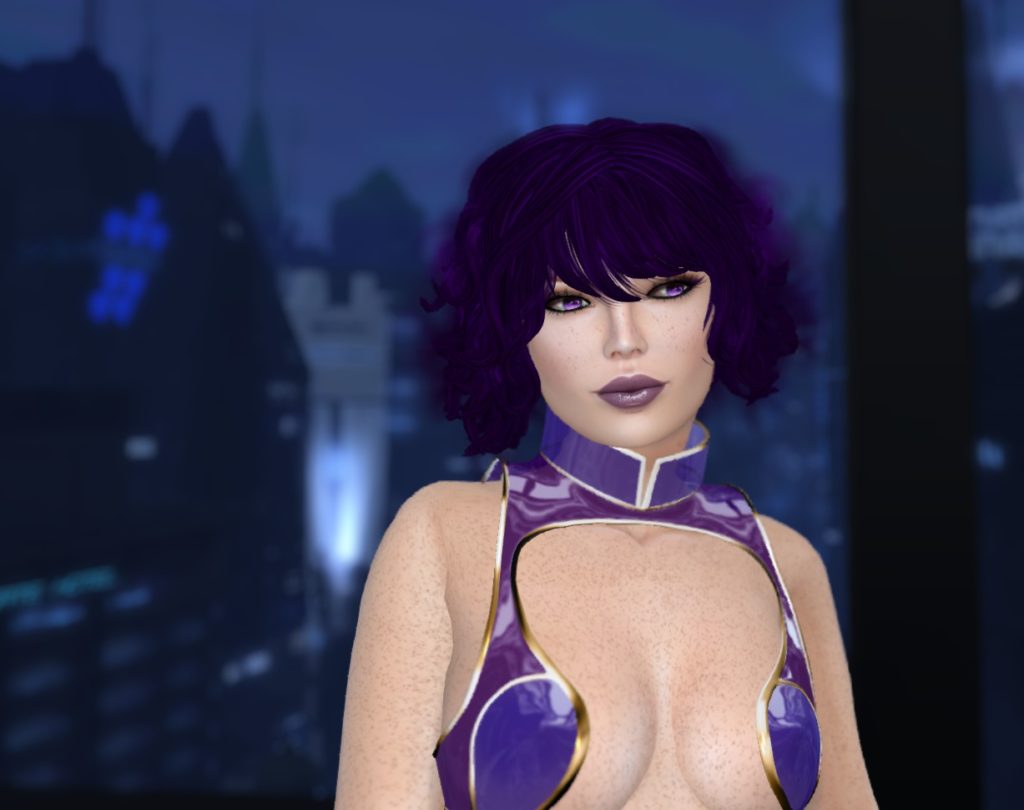 Sometimes a shoot just really clickis… and this one was just fantastic fun.  I took a few more pics, and if you'd like to take a look you should check out my flickr stream.  I'm definitely going to have to get back to Insilico to explore — and photograph — some more.
Mahalo!  A hui hou!