You know what?  Walt Whitman did a lot of good, but that poem gets it all completely wrong.  Old Walt may have understood a lot… but he clearly didn't understand the thrill of understanding.
I picked up this lovely outfit as part of the hunt, and love it enough that I had to share it with you!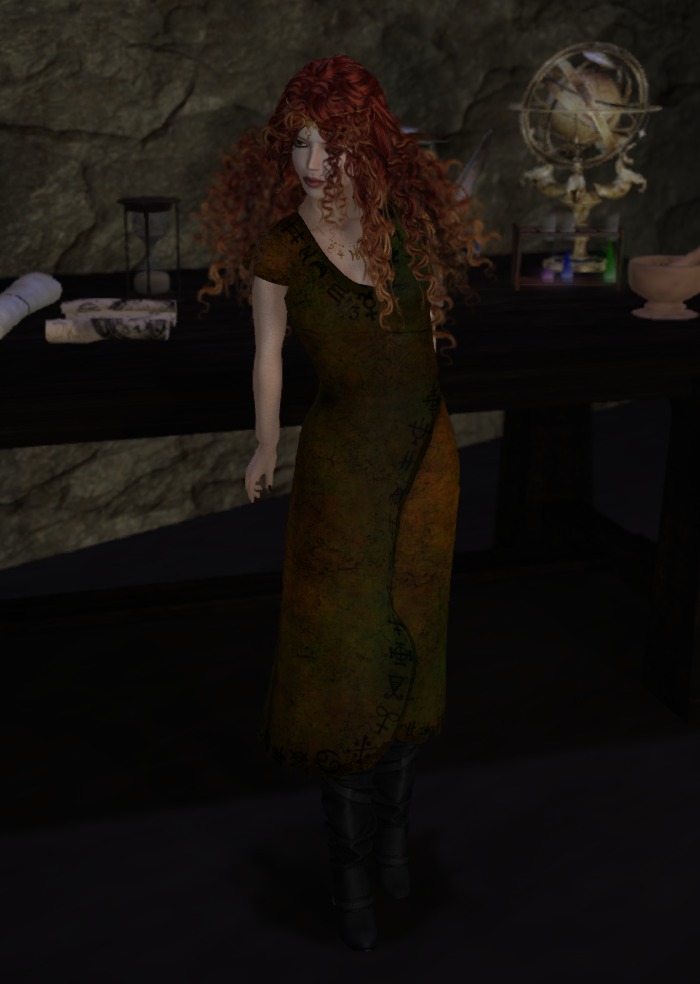 Let me make a statement here: NO, astrology is not based on science.  But the planetary symbols used here are used by astronomers as well.  I have not seen the constellation symbols used, however.  In any case, I can love the dress — and the detail — without buying into astrological mumbo-jumbo!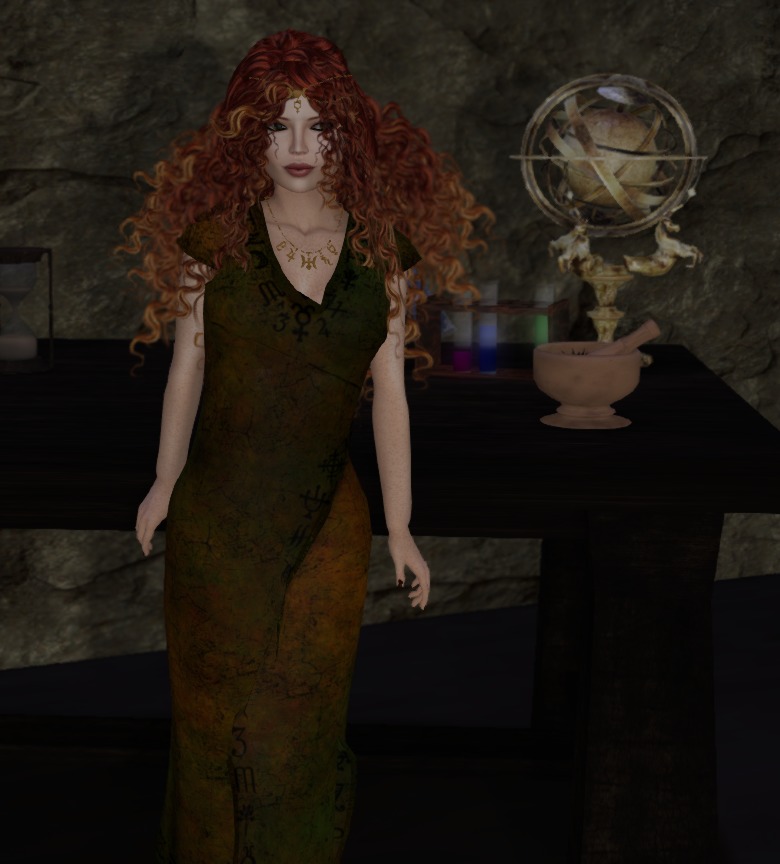 The necklace and headband feature planetary symbols — Mercury on the headband, Pluto, Jupiter, Uranus, Saturn, and Mercury on the necklace.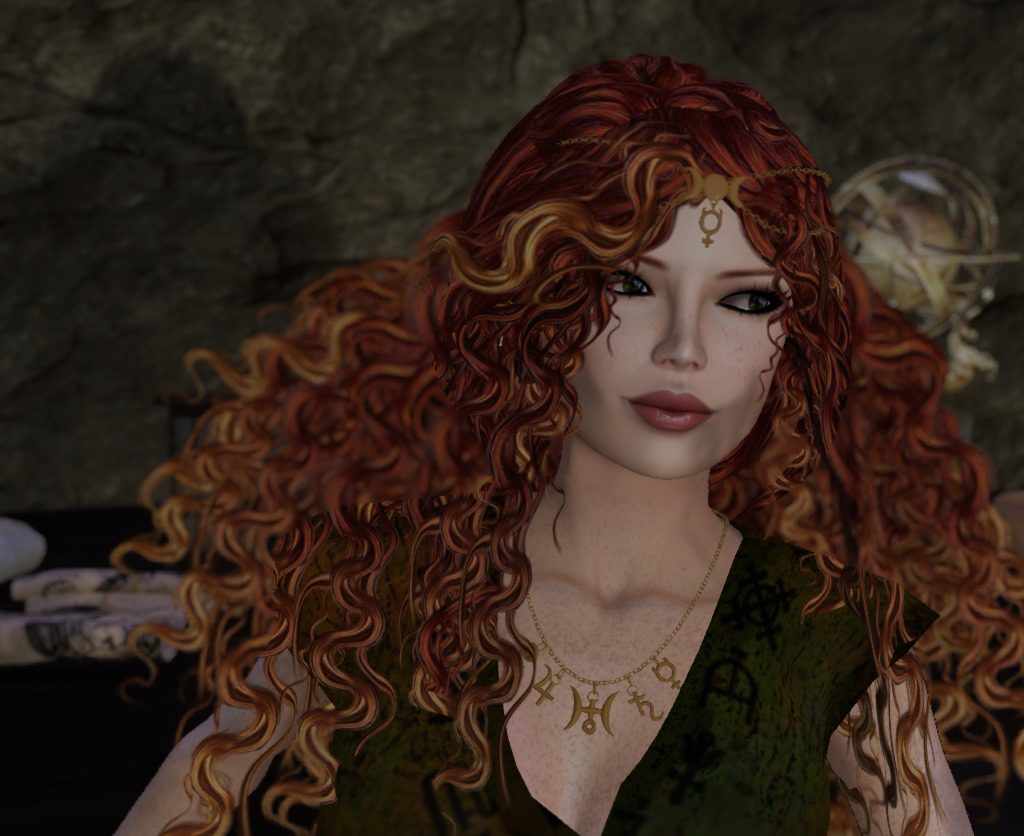 A momentary rant?  There is a lovely belt that is included with this outfit, but it suffers one of the problems that I've seen multiple times in SL.  The belt is too large for the outfit, and can't be resized small enough!  now, that's one thing when you have fitmesh or SL layers or appliers — but when you are using the standard mesh sizes, the creator should be very aware of how small the item needs to be!  Unfortunately, the belt that goes with this was no-mod, so I couldn't unlink it and properly size it.  🙁   Fortunately, the dress looks good even without the belt.  Please, creators!  Pay attention to your sizes when you're creating accessories!  Not everyone in SL is an amazon!
Okay, rant-mode off.  🙂   Mahalo, everyone!  A hui hou!