Ooooh, it's that time again –Spyralle's group is no longer free to join, and you know what that means – another lovely gift for us!  Kerryth brings us Inkke in the lovely — and exclusive — "Sunrise" colours.  And the dawn is not far off….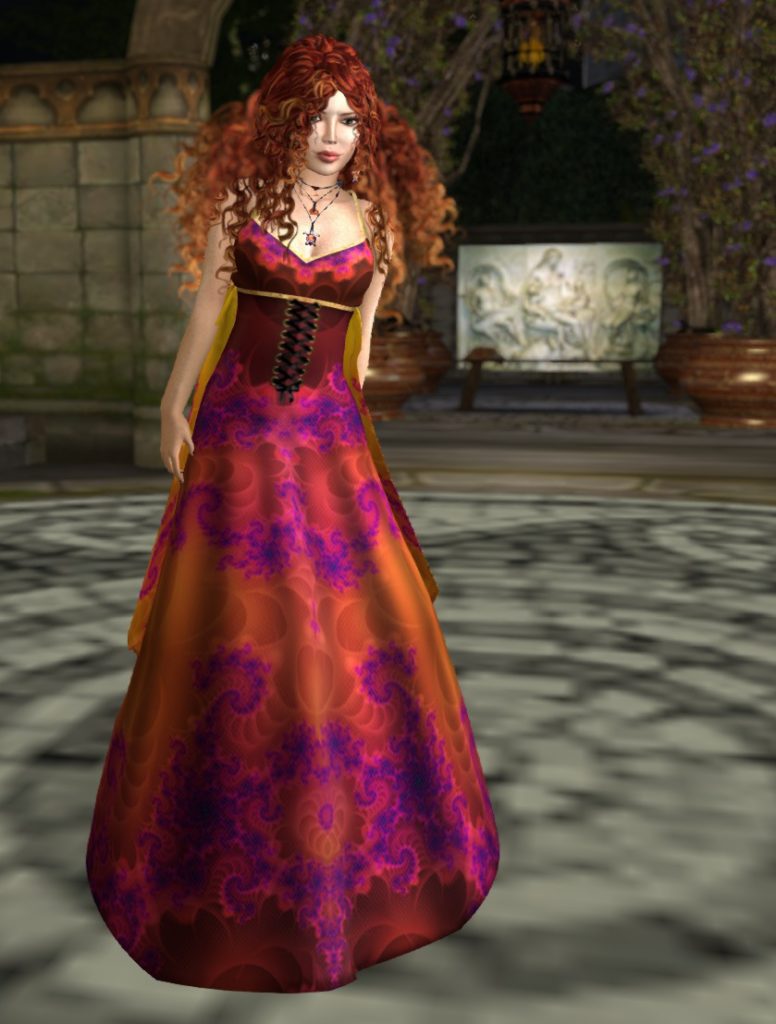 Inkke is all-mesh and offered in seven sizes, and is available for sale in seven different fractal-icious colour schemes.  But don't delay – the "sunrise" scheme is for the gift only, and will not be sold.
One of the things I love about this gown is the lovely cape-like detail in the back.  While it's part of the gown's mesh, it's layered just above, and provides a lovely contrast both in structure and in colour.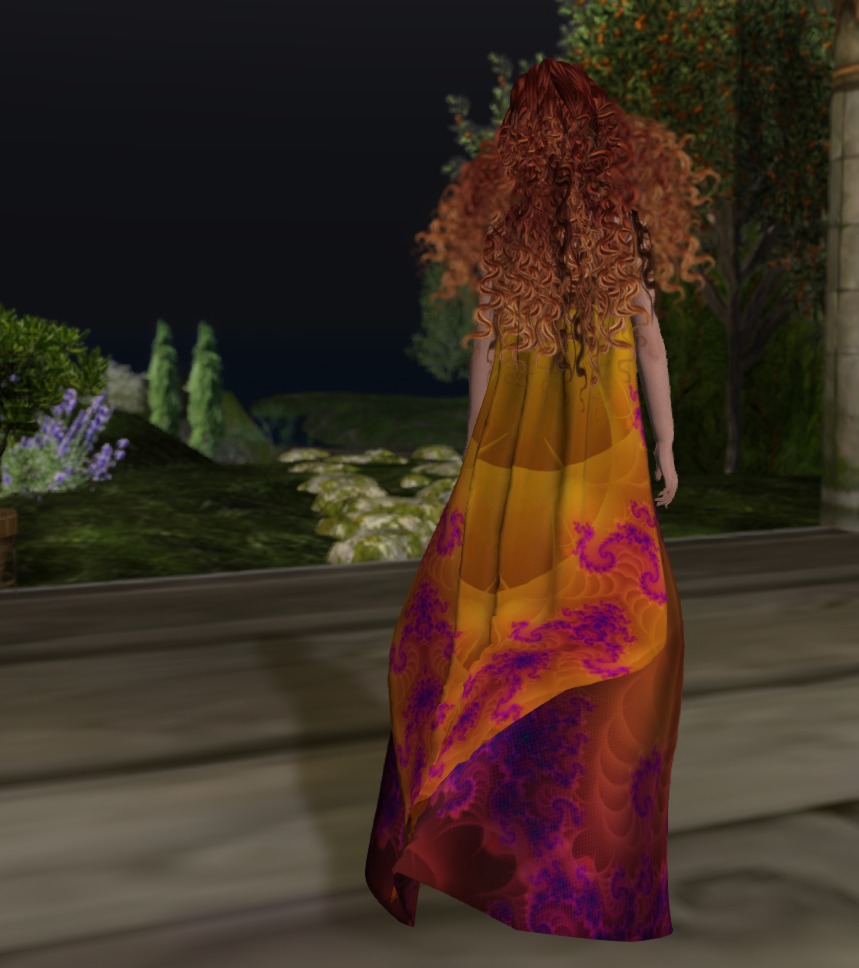 And permit me a close-up to show off this lovely honu pendant and earrings from Luminesse.  This was on special at the cart sale at the Wash, but the full-priced copies – in a variety of other agate colours – are an amazing deal.  I went back to pick up a few more!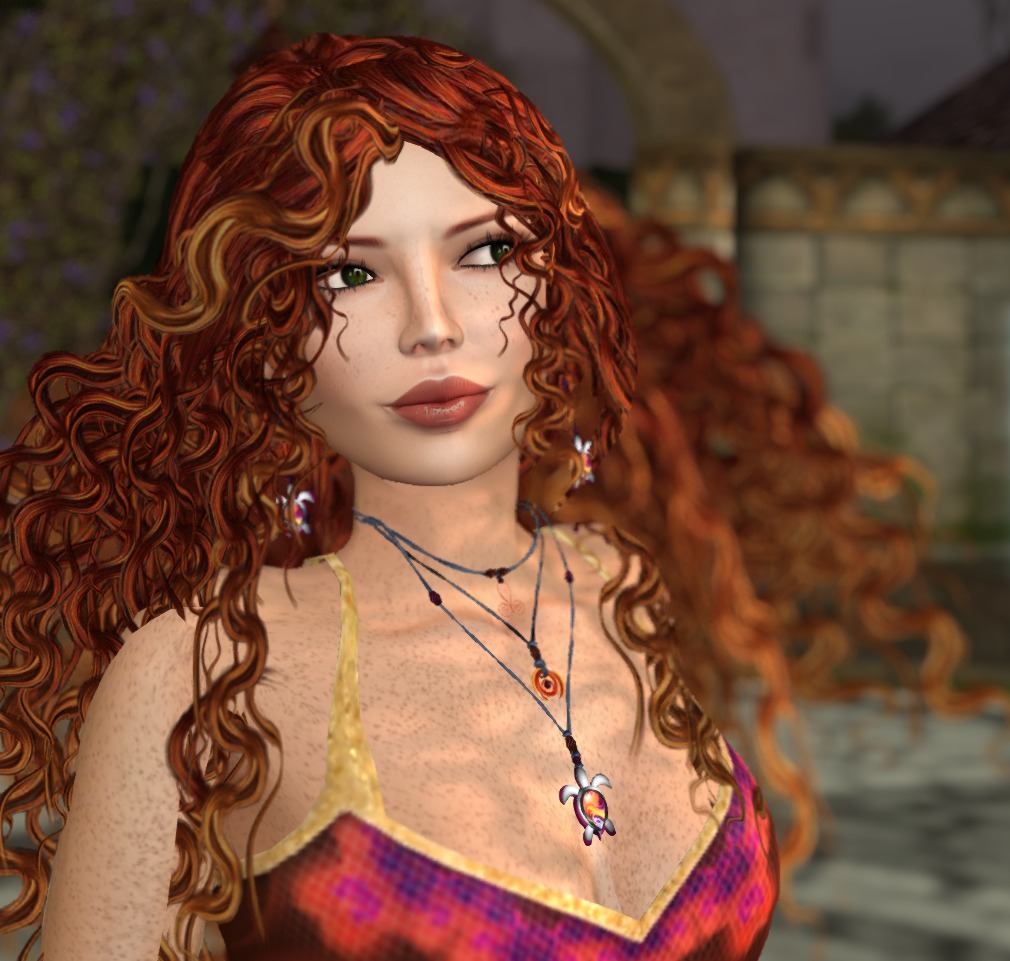 After a few years in SL, I know how guardedly-horded those group slots can be.  Trust me, Spyralle is definitely worth it!
Mahalo, and Aloha!