Do you like rompers?  I do!  They're like a short short dress you can actually bend over in 🙂
This one is from Kreepshow Kouture and comes in fitmesh standard sizings, plus fitmesh for Maitreya, Slink, and Belleza!  I love the lace details.
Of course, rompers do have their downsides.  Having to get naked to pee is not a good deal, so I recommend you don't wear one to a concert or busy nightclub lol!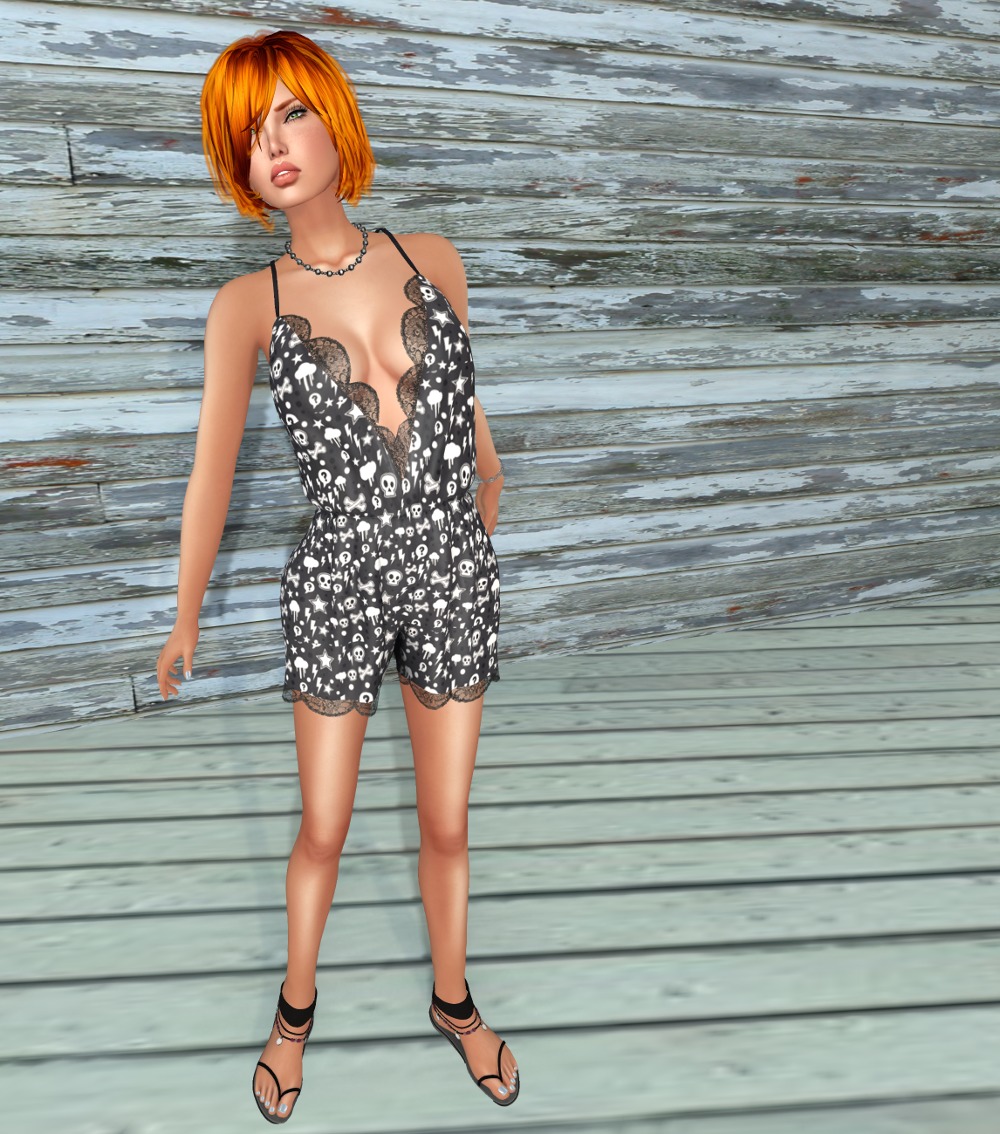 Outfit: Crossbone Romper B/W by Kreepshow Kouture
Hands and feet: Slink
Body: Lara by Maitreya
Hair: Serafine Fire by Alli & Ali
Sandals: Gypsy Sandals (SLINK) Nighttime by Barely Legal (no longer available)