The Fantasy Faire has only a few more days left, but that's still plenty of time to take advantage of some of the wonderful deals.  Blue Moon Enterprises has a lovely gown blouse and skirt combination available in four different batik textures for the ladies: the lovely Saoirse.  The all-mesh keyhole top and skirt are independently selectable, and come in the five standard sizes.   There's also a separate tiara and belt (sold as a combination).  They're only available at the Faire here!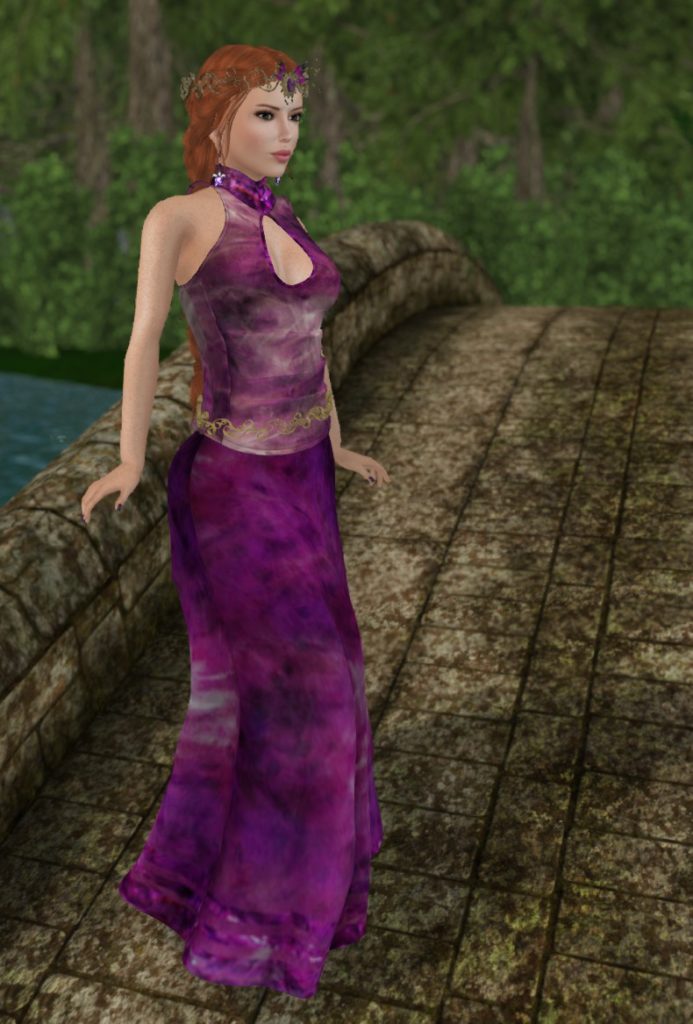 The two purple shots here are the Saoirse "orchid".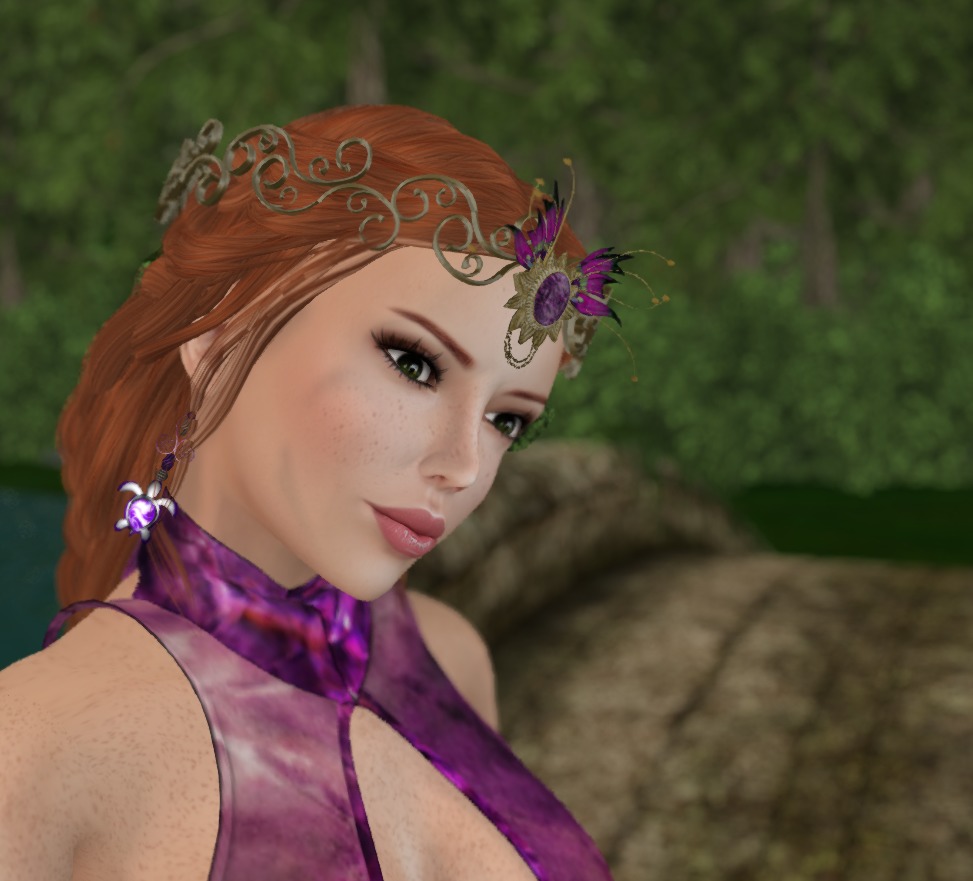 The "Amber" texture is a lovely earthy green.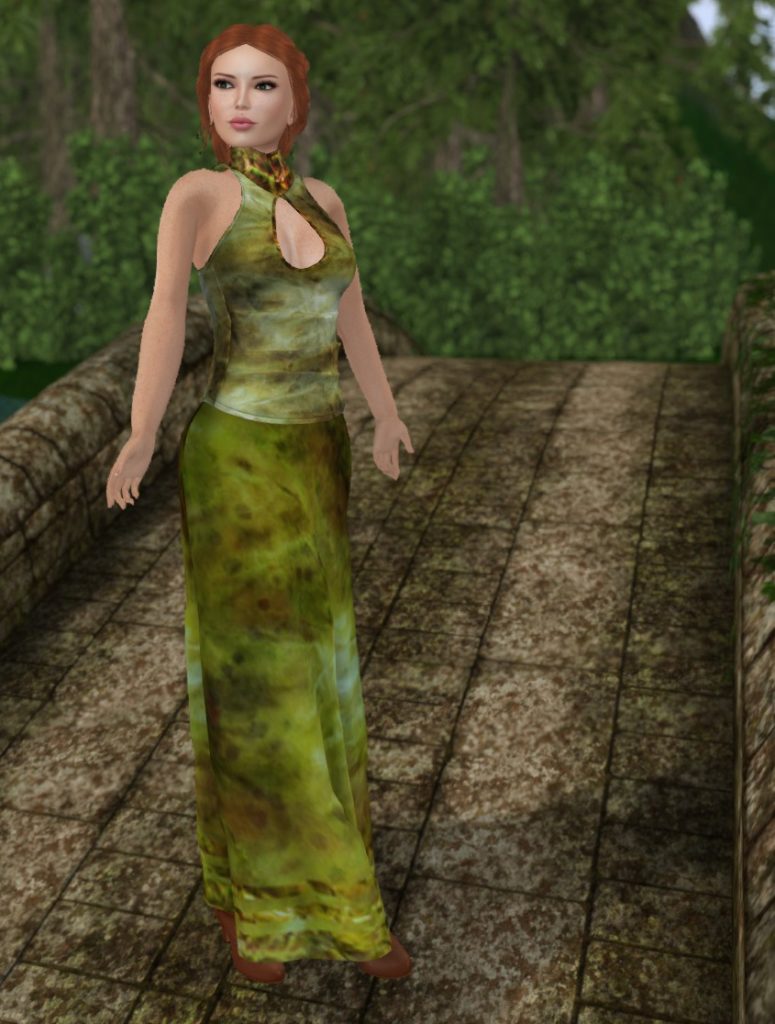 The lovely "Aqua" (again with tiara and belt) is a beautiful light blue with green and lavender tones.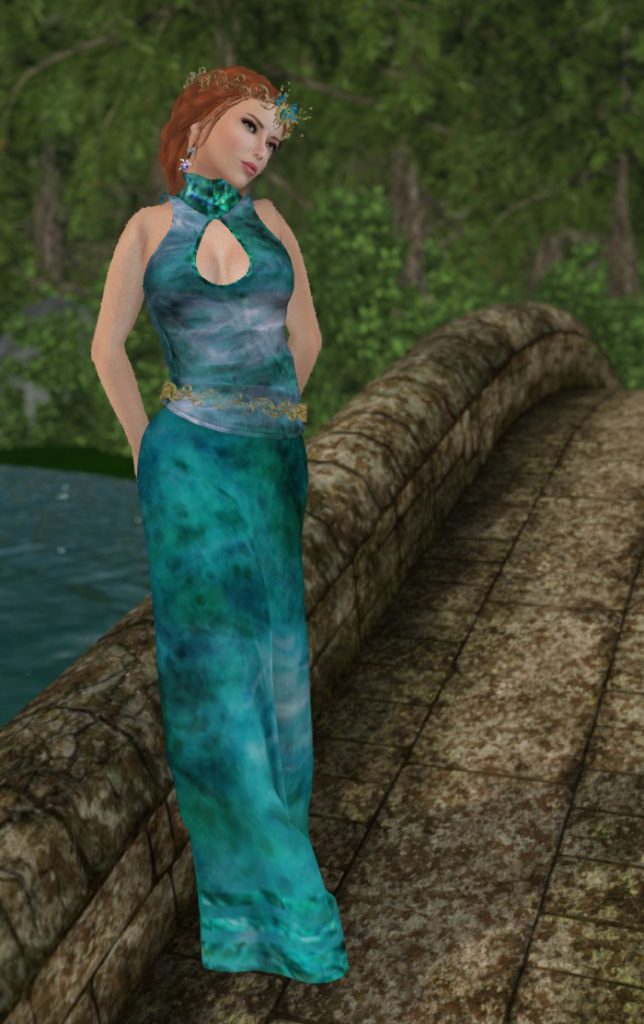 "Peridot" is a second green option, a bit brighter than the "Amber".  Again, without the tiara and belt, it becomes a lovely more casual outfit, accentuated by the unbraided Katie from Calico.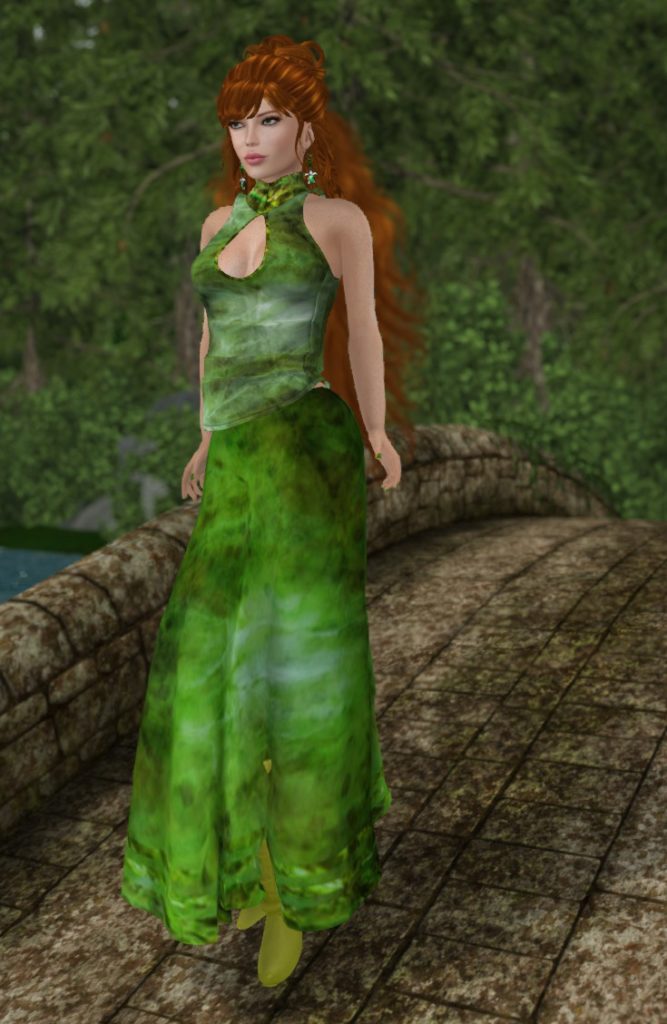 Please remember, all proceeds from the Fantasy Faire benefit the American Cancer Society's Relay for Life.  It's quite a noble cause, and every bit helps.
Mahalo!  A hui hou!