She arose from the waves, clad in foam and sea-spray, a naiad, a daughter of the waters….
I don't know if you've gone on the Medieval Fantasy Hunt XV yet, but you surely should.  This wonderful gift is from Feyline Fashions!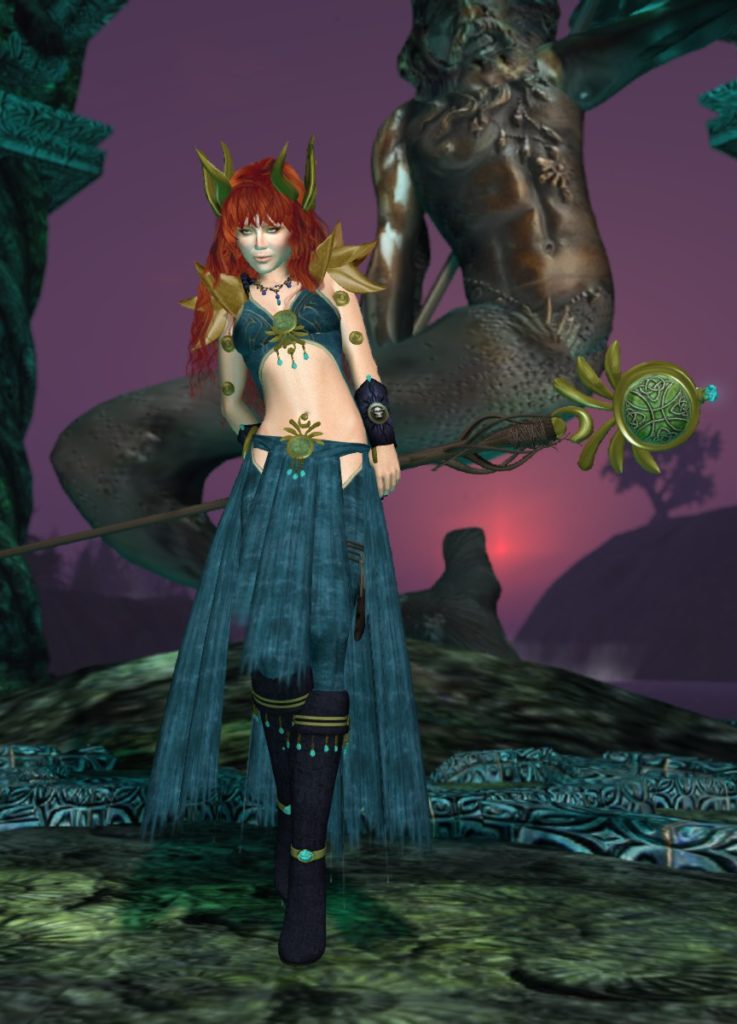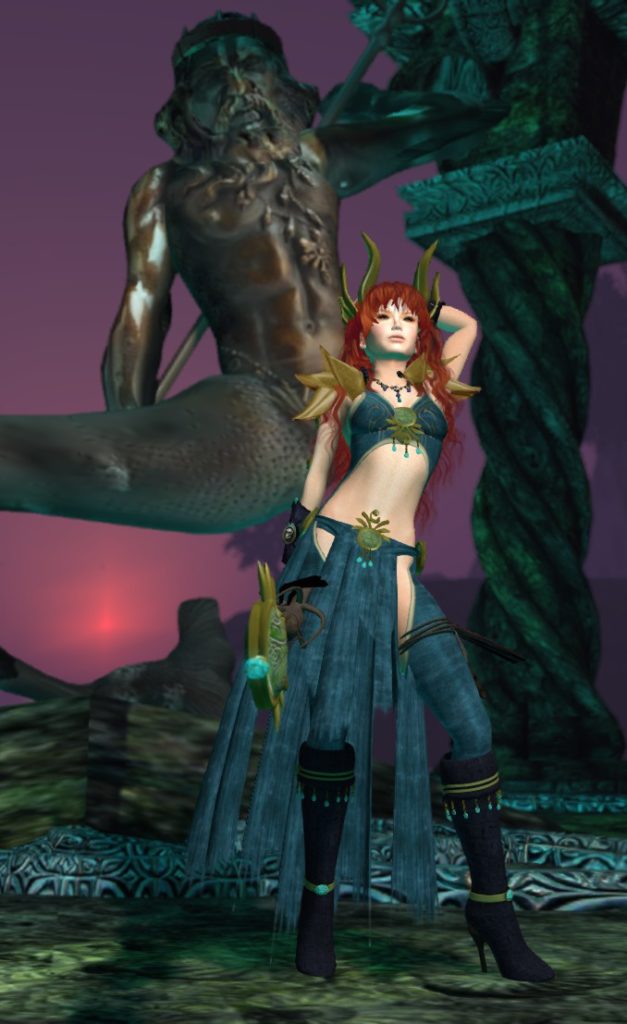 The outfit comes with standard layers and Omega appliers for top and bottoms, plus flexi skirt and assorted mesh add-ons – the staff, a knife (sheathed at the thigh), necklace, shoulder pieces, horns, bracers… there's a tonne of goodies here!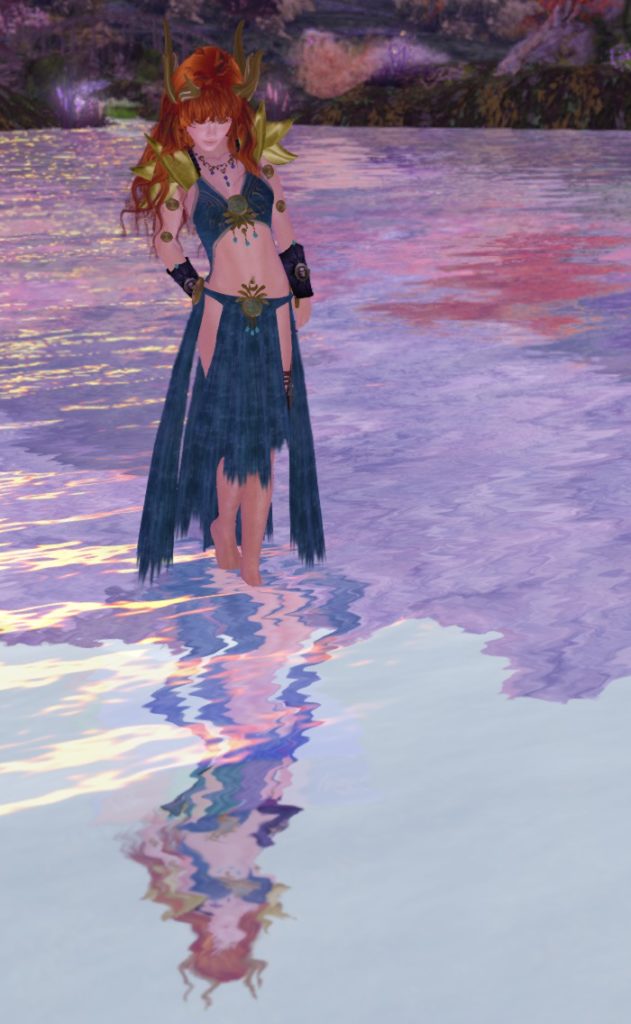 Mahalo, and Aloha!