Give me your answer do
I'm half crazy all for the love of you
Hmm, does anyone but me hear the slowing voice of HAL when they read those words?
Blue Moon Enterprises offers the exclusive Dazie at the April Fair Play.   Dazie definitely evokes a more elegant age, but is perfectly appropriate with a steampunk theme or just as a casual long dress.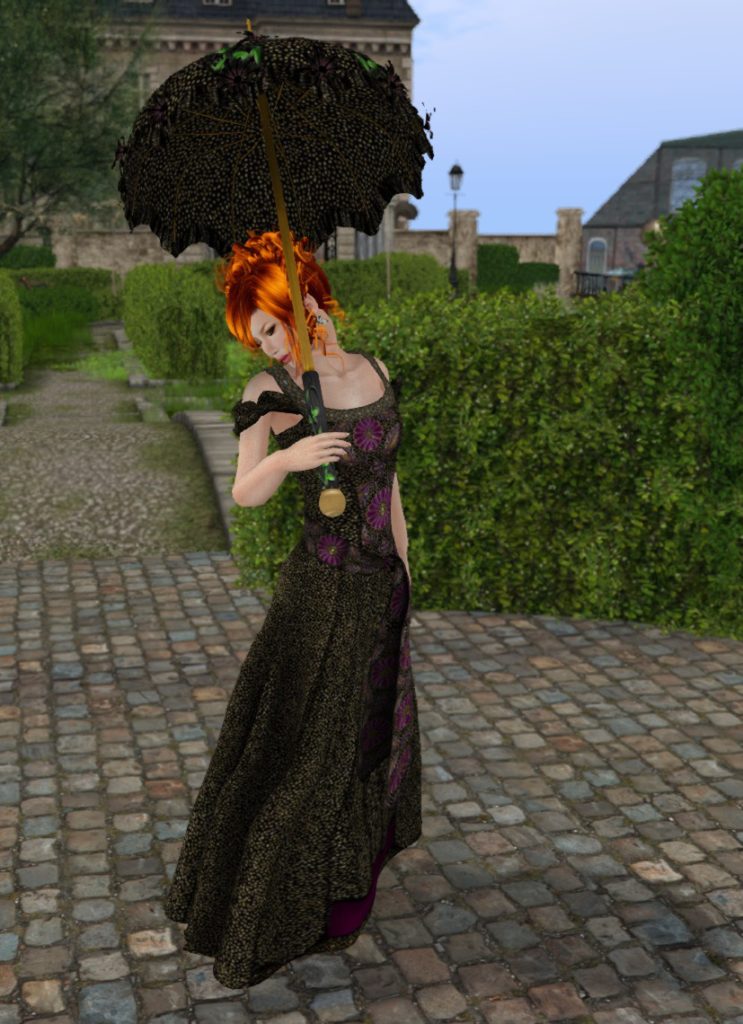 Dazie is available in three colour schemes, purple, amber, and teal.  The umbrella is available in the Fair Play Gacha game, and comes with a colour-change HUD to select between the different detail colours.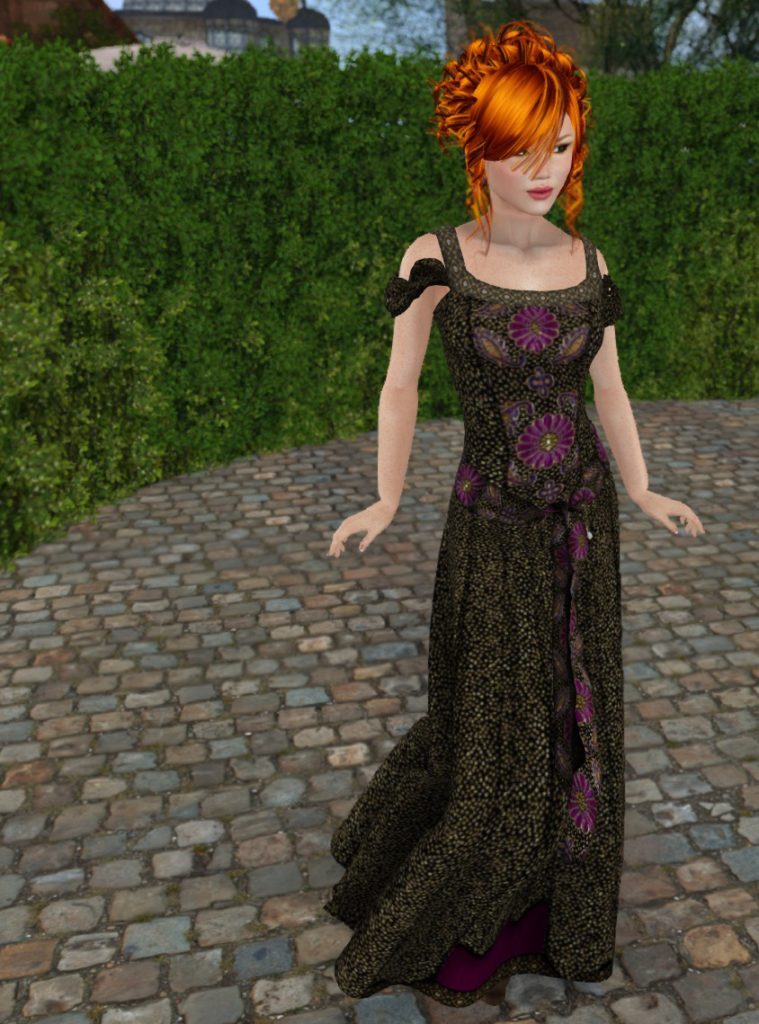 Kudos to Solas for her adoption of fitmesh for the mesh bodies!   I can't get over how easy it has become for the customer to get the layered look of mesh with a great fit.  I think I'm becoming spoiled.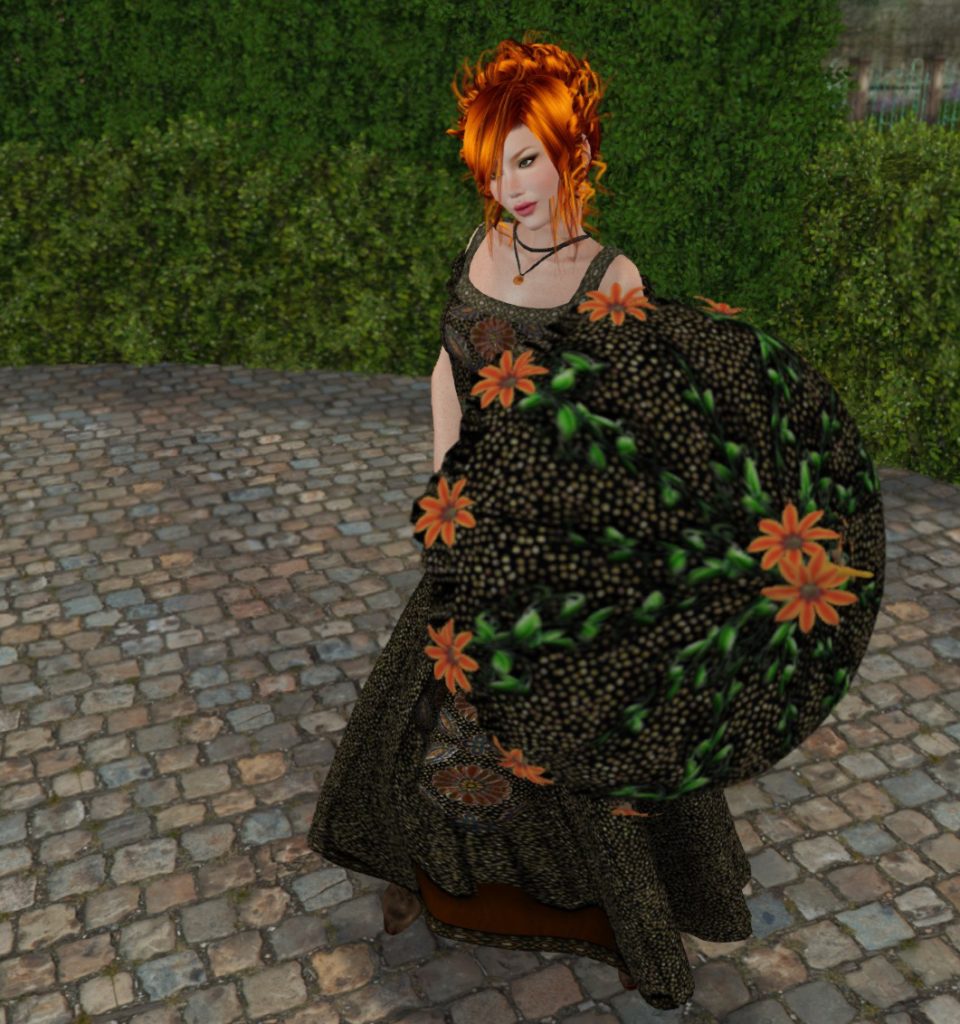 The amber wasn't my favourite starting out, but may have become so by the time this shoot was completed.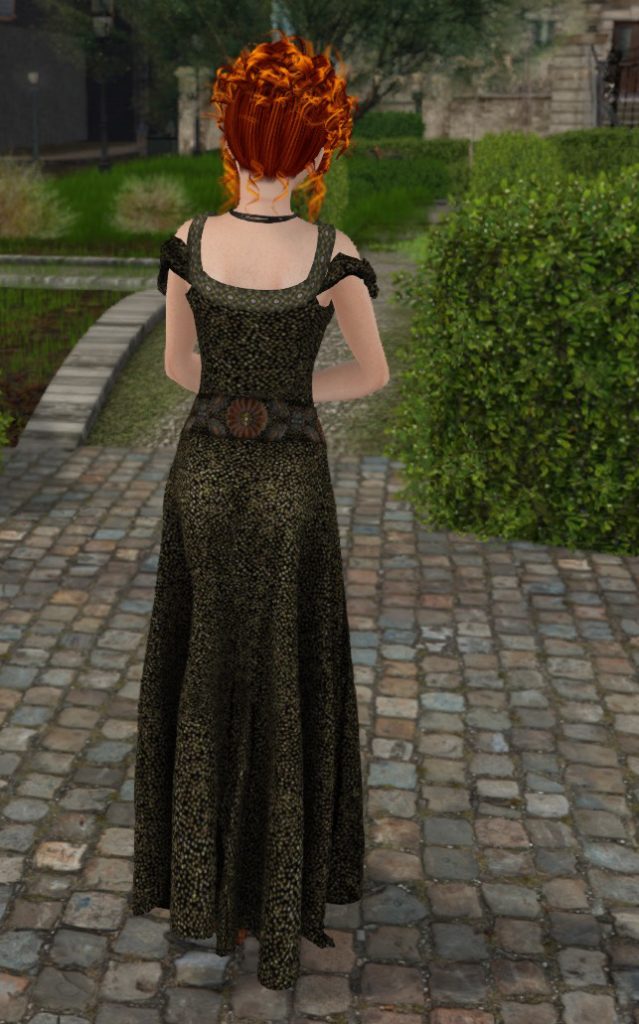 And, just for grins, a different hairstyle with the teal, featuring Alli & Ali's Almeda.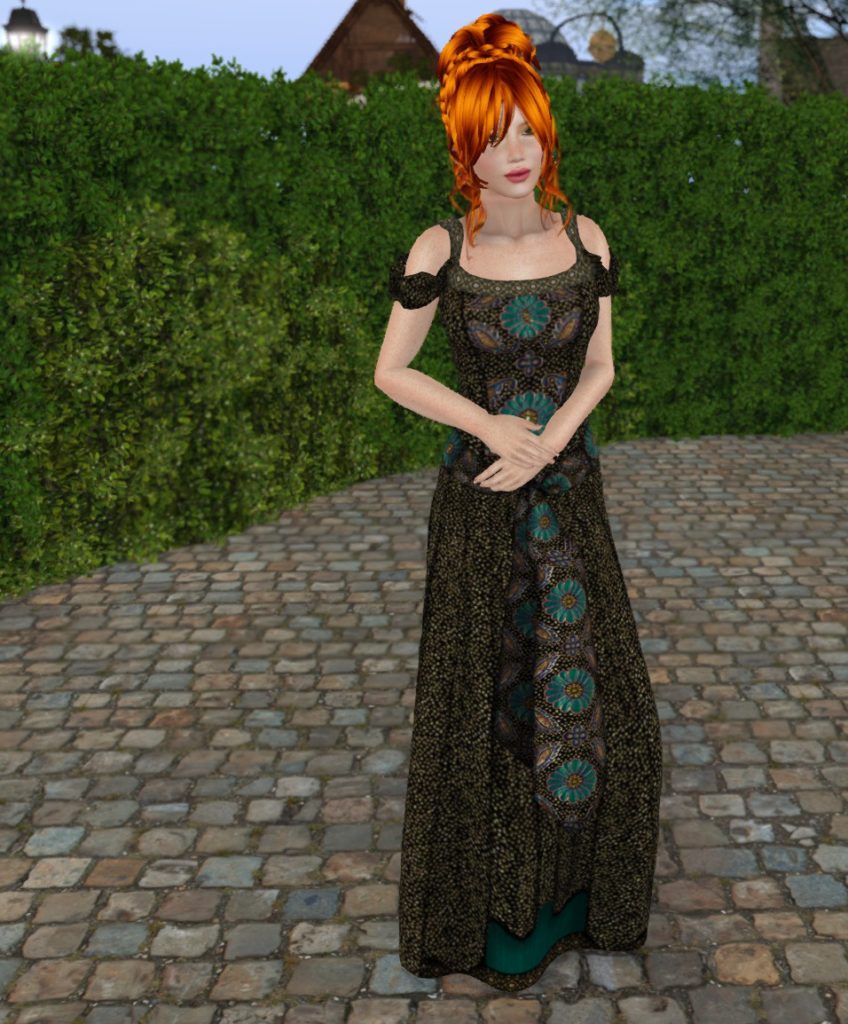 Solas made up an extra little treat – there's a wonderful little matching bag (also with colour-choice HUD) offered as a gift at the Fair Play stall!
Give me your answer, do….
My answer?  A resounding yes!
Mahalo, and aloha!