I really wanted to do a post just focusing on makeup, but I was a little frustrated in finding a good pose to show off my fancy fake nails.  So rather than doing a lipstick/eyeshadow post that's over in one sentence, here's the full outfit…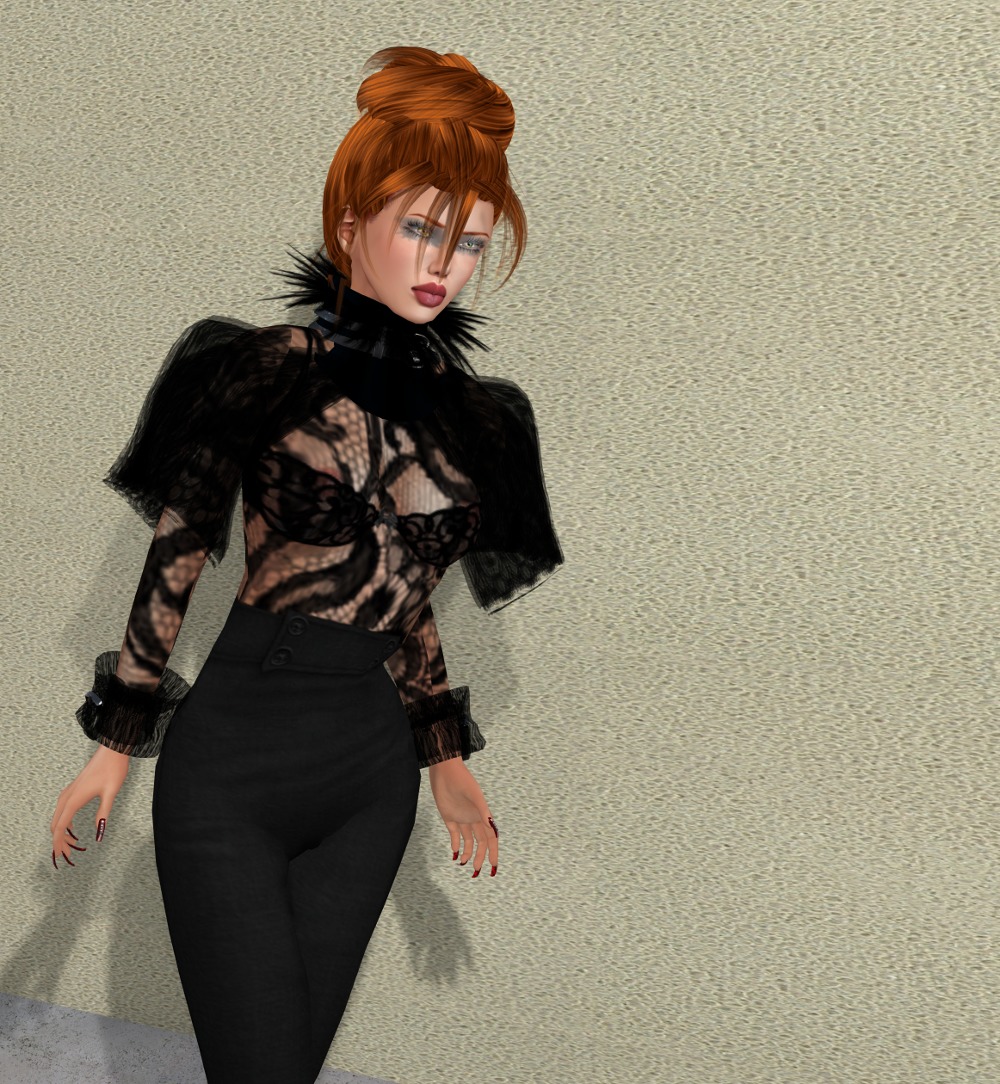 I haven't made the jump to a mesh head as yet (none of them look enough like me, especially the eyes), so I still get to use all my old system layer makeup 🙂
Now, a story about the nails for you: Aeon and I were running around at an event some time ago looking at various things when we came across these nails.  I thought they were pretty amazing and went into raptures over them, but I wasn't keen enough to buy them on the spot.  I tend to want to go look at things in-store and make sure of prices and so on and so forth.  I'm a pretty picky shopper.
So, while I was distracted with something else, Aeon snuck back to the store and bought them for me (just one of the reasons I love her)!  And herein lies the "be a careful shopper" lesson: the "nails" were in reality a texture set for ZOZ mesh nails, which at the time I didn't have.  And you can't blame either of us: the advertisement in the store gave no indication that this was so.  Just a pic of the nails, permissions, a "Slink compatible" indication, and a price.  If I'd visited the store first I would have been familiar with ZOZ and known.  Never mind, as you can see, I ended up getting the nail base, and oh, I do still love the little corset textures on them!
I hope you like the rest of the look!