Blue's post yesterday inspired me… and so rather than going blond today, I thought I'd try something a little.. darker.  Just right, I think, for Mindy, new at Carrie's Lingerie!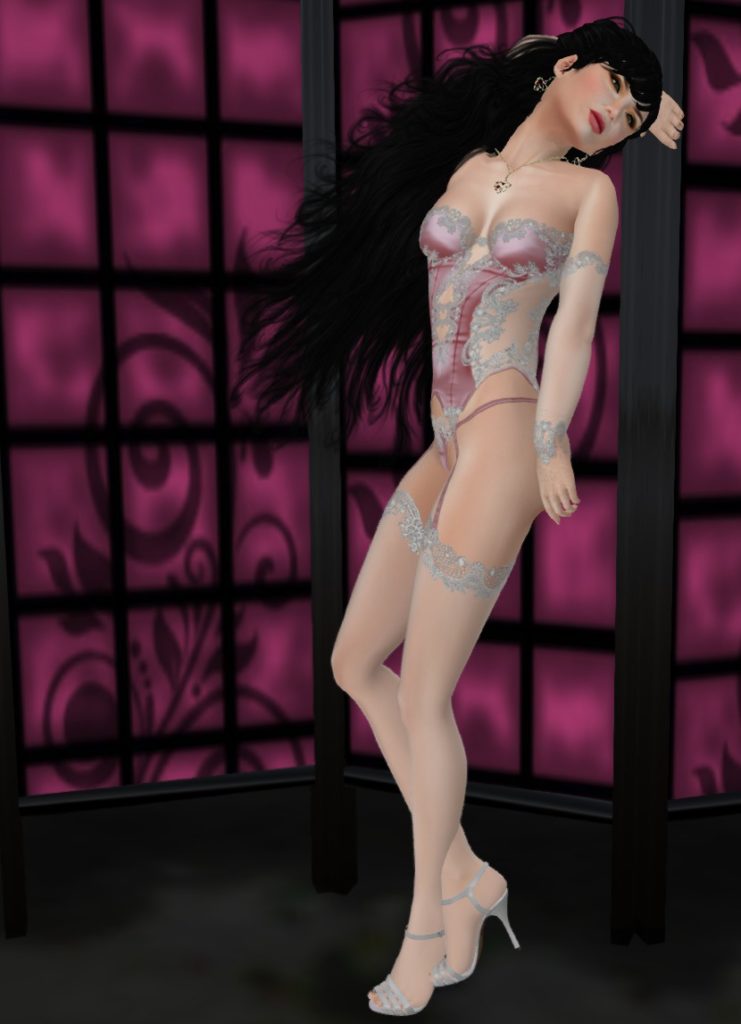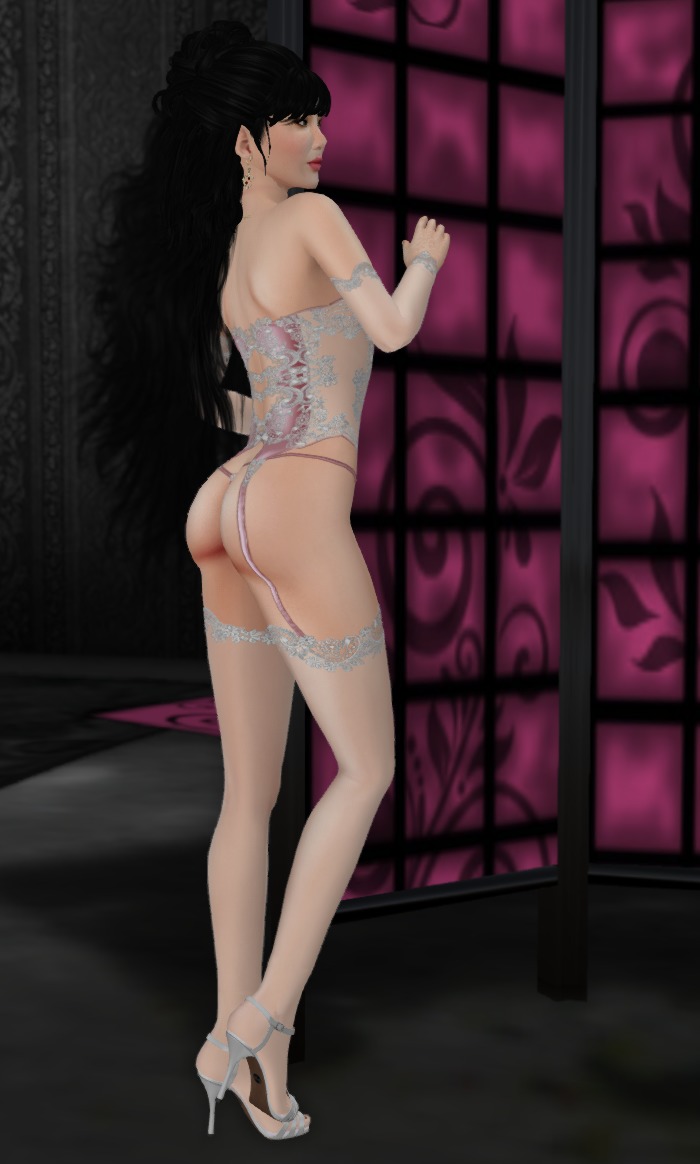 Mindy comes in six lovely white-and-pastel combinations, with both standard SL layers and Omega appliers.  All elements are individually selectable!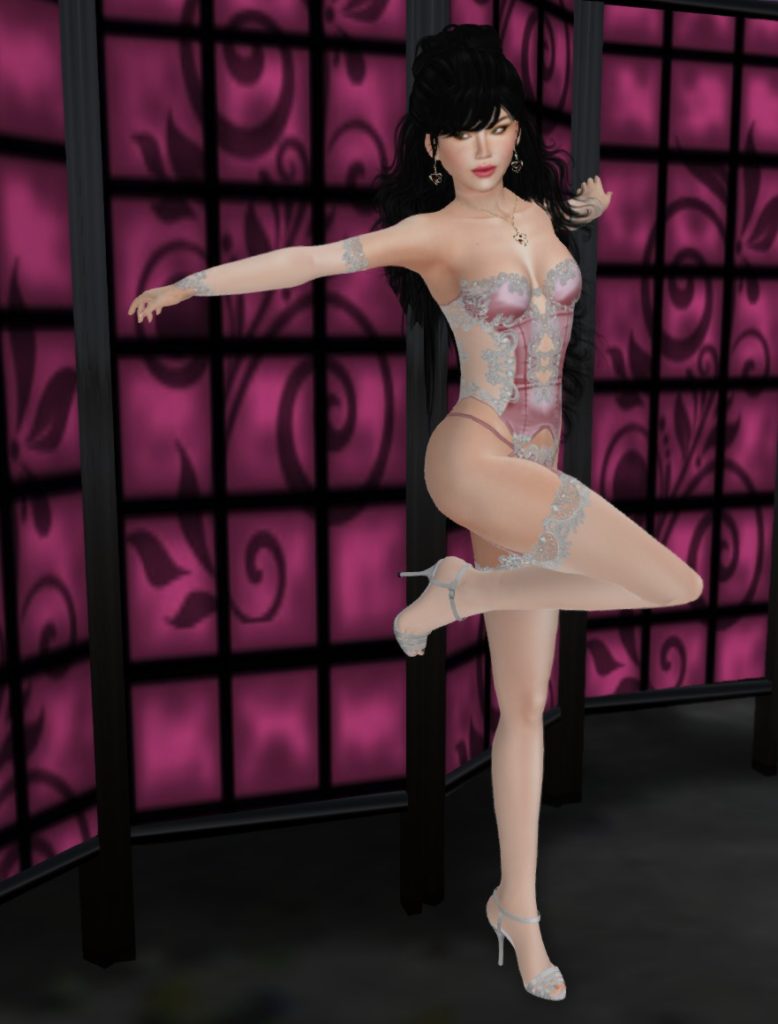 Hmm, what do you think?  Ginger is certainly me, but I might do better raven than blond?
Stop by and take a look in the New Release pit at Carrie's Lingerie today, for this and Carrie's other wonderful offerings!
Mahalo, and aloha!