I've long had an uneasy relationship with St. Patrick's day.  If you want to know why, you can take a look here.  But it's always a great day to celebrate Éirinn, so I just had to share Celtic Beauty with you, a lovely gown with a flexiprim skirt, mesh earrings and crown, and an optional cape.   Dressed by Lexi keeps adding Slink and Omega appliers to outfits, and the result is something to raise a glass of Guinness over!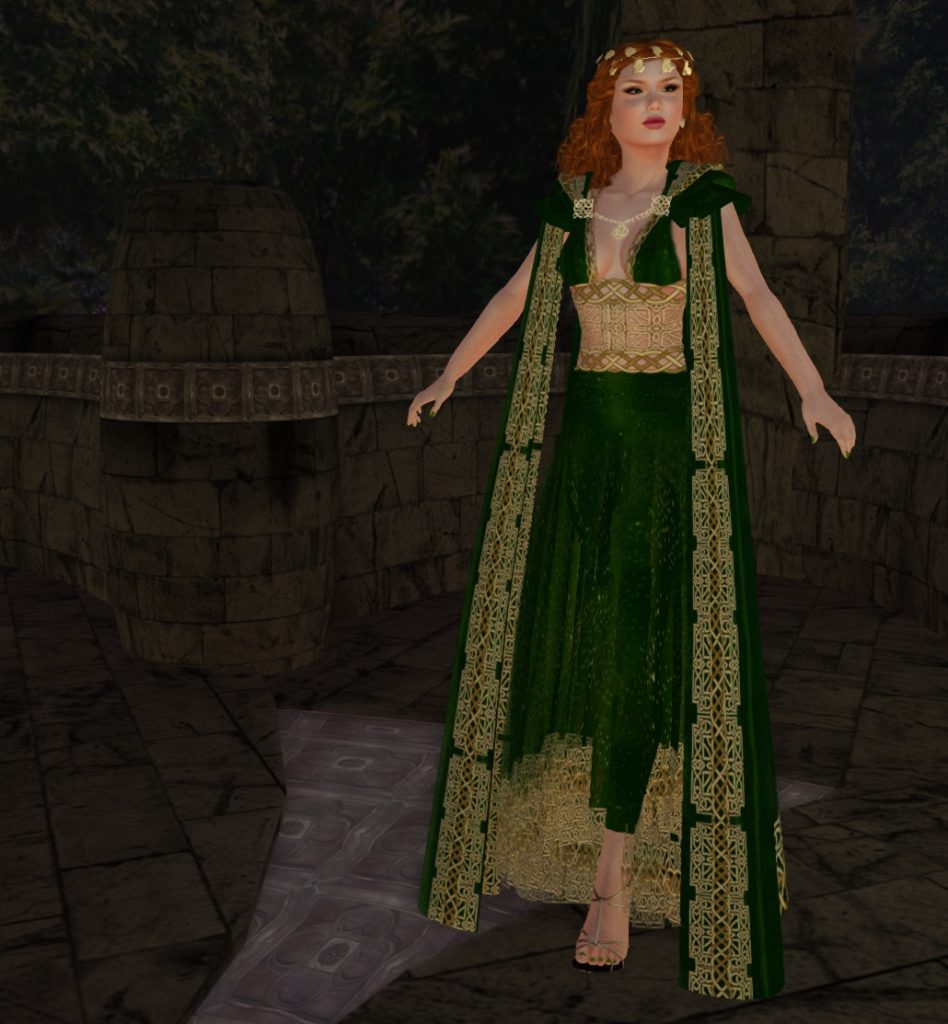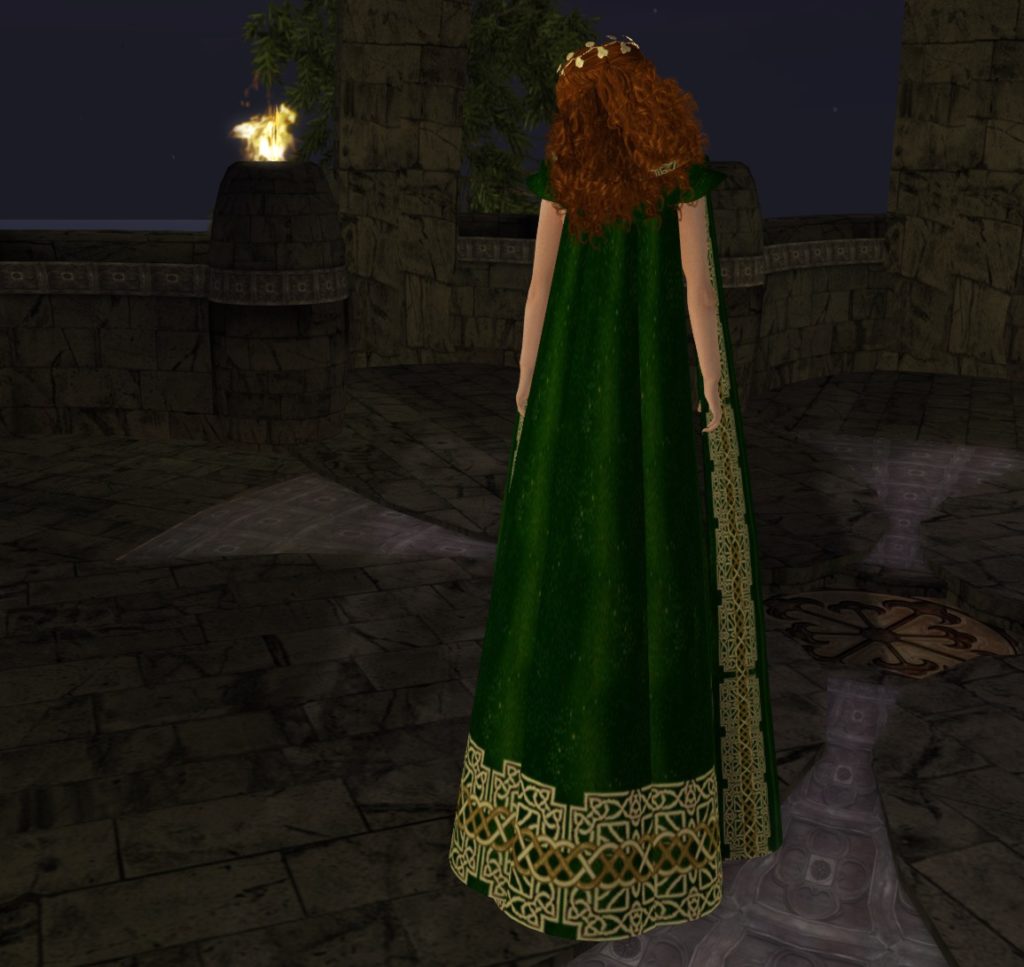 The Celtic knot detailing is just amazing, on the top, cape, and hem, and the golden ivy crown is the perfect complement.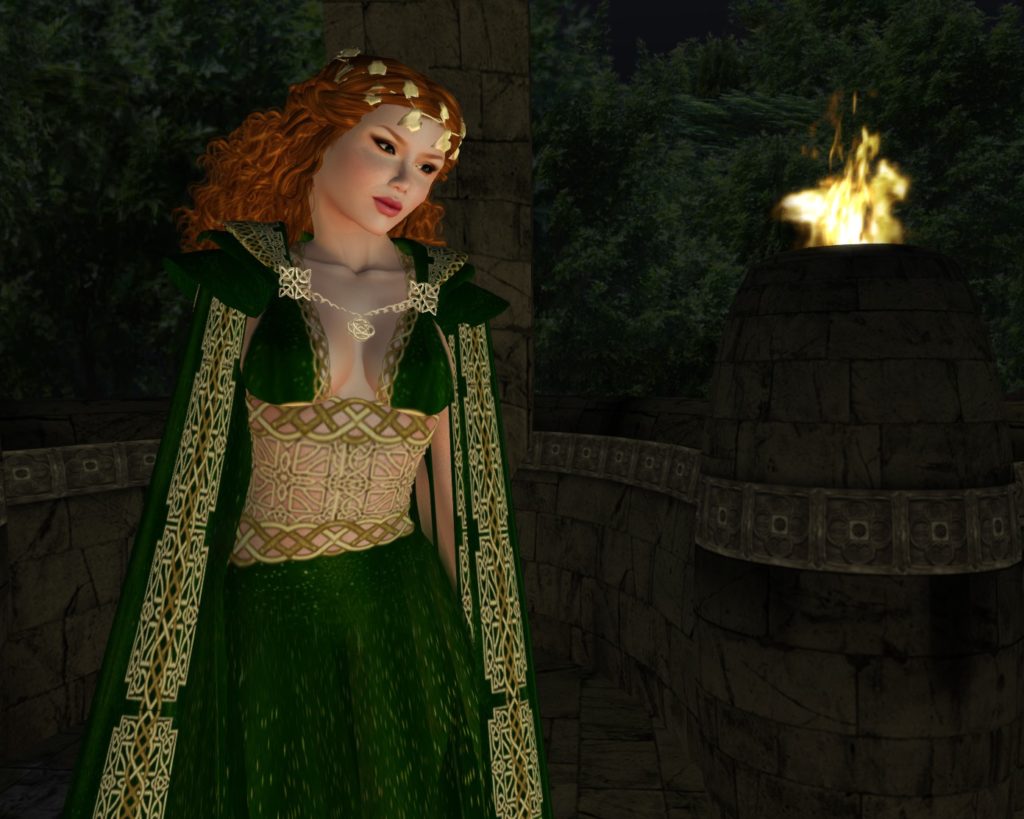 And you can always shrug off the cape to reveal a light and gauzy skirt that flows wonderfully for dancing!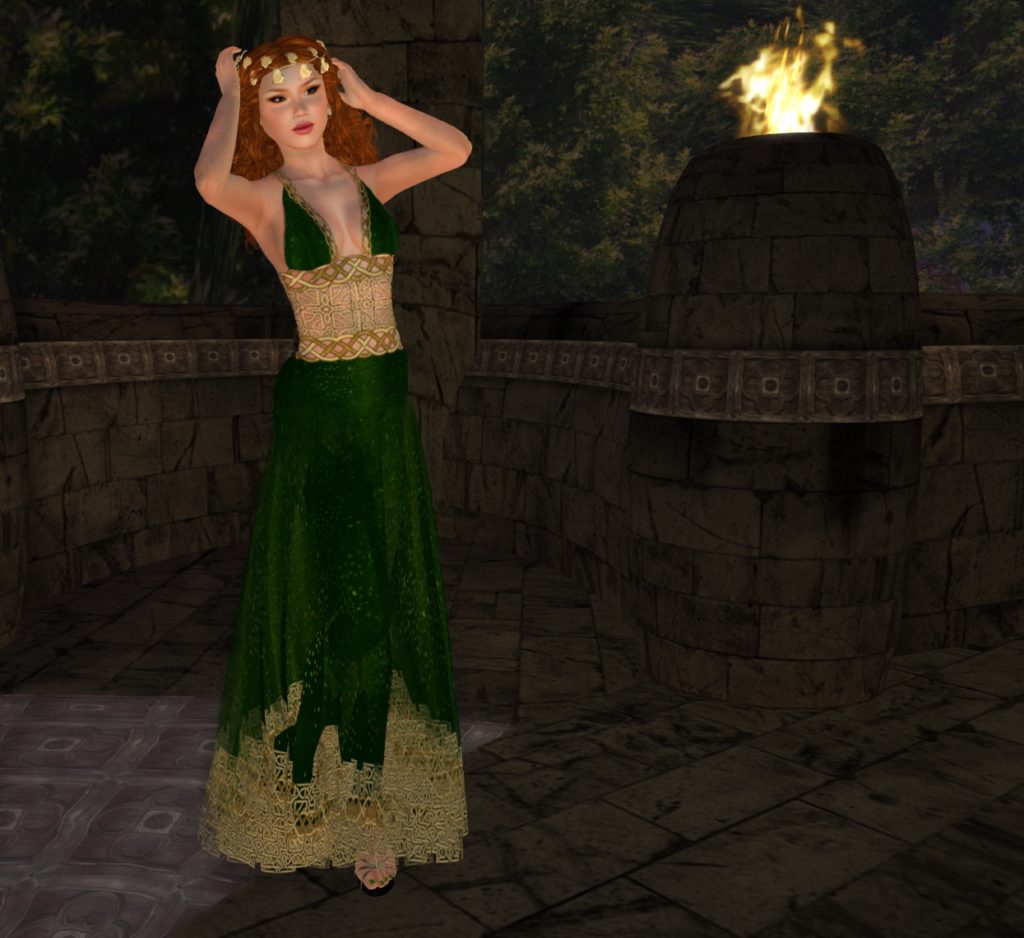 Please do stop by Lexi's and take a look at her lovely offerings.  And however – and whatever –  you celebrate, please do so responsibly!  Éire go Brách!  
Mahalo – Go raibh maith agat!