Let's start by setting the stage:
I'm very proud (and a little bit blushing) to bring you a drink of wine from my latest sponsor!  Carrie's Lingerie brings us Megan in wine, to be precise.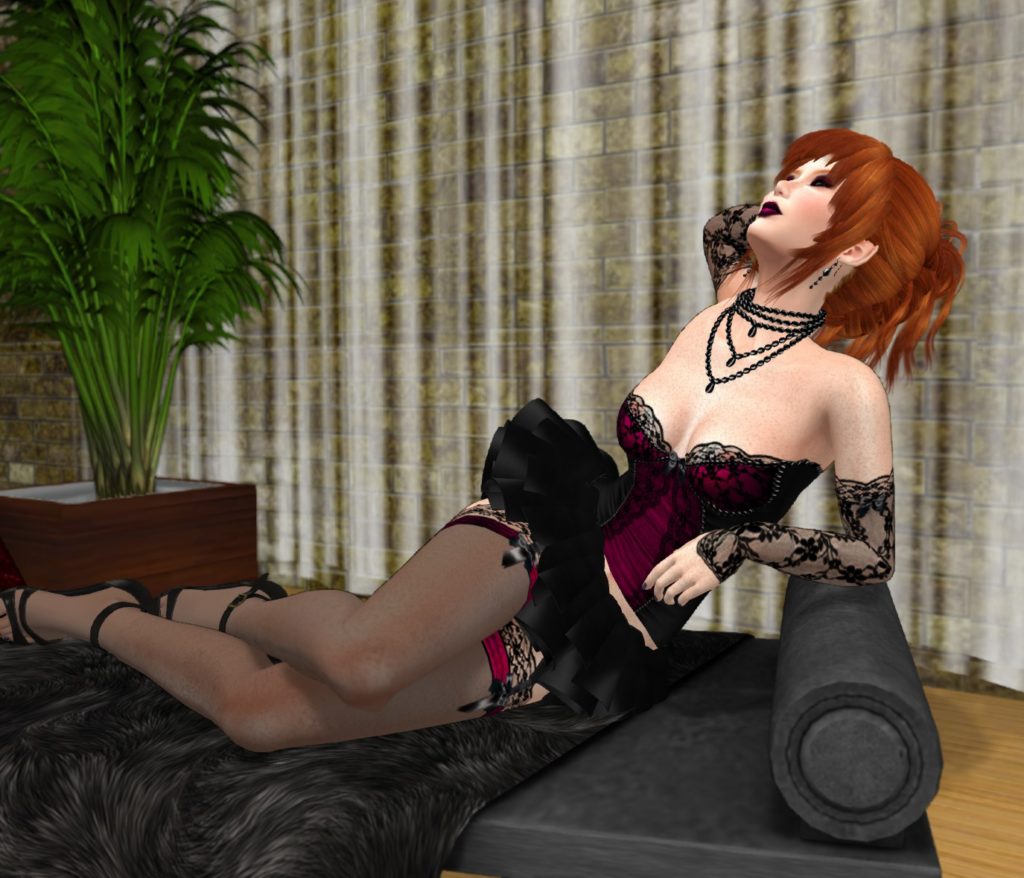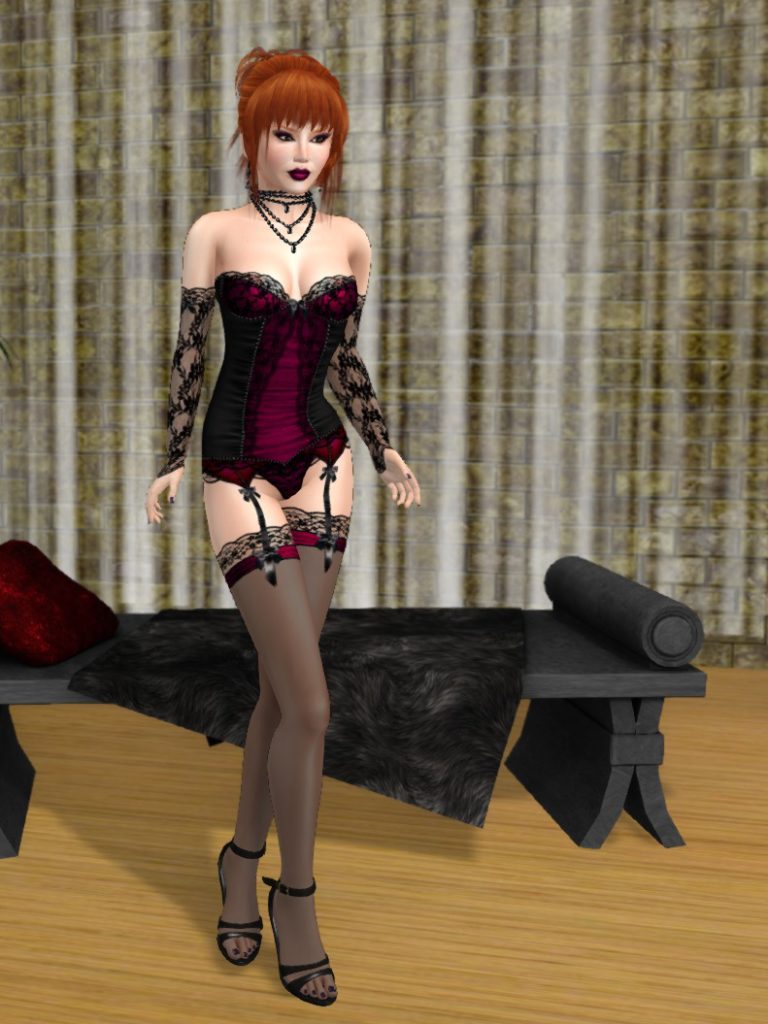 Megan comes in Omega appliers for your favourite mesh body as well as standard SL system layers, with an optional little prim skirt.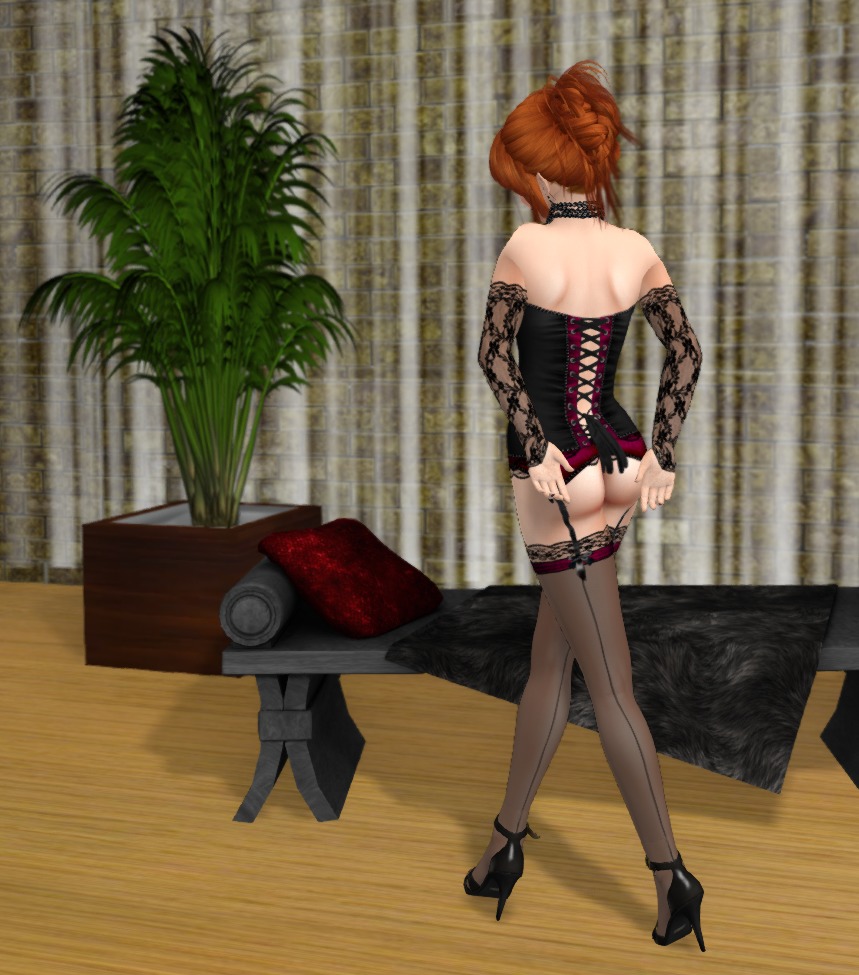 Is there any clothing item sexier than backseam stockings?  Well, it's a very short list, if there is such a thing.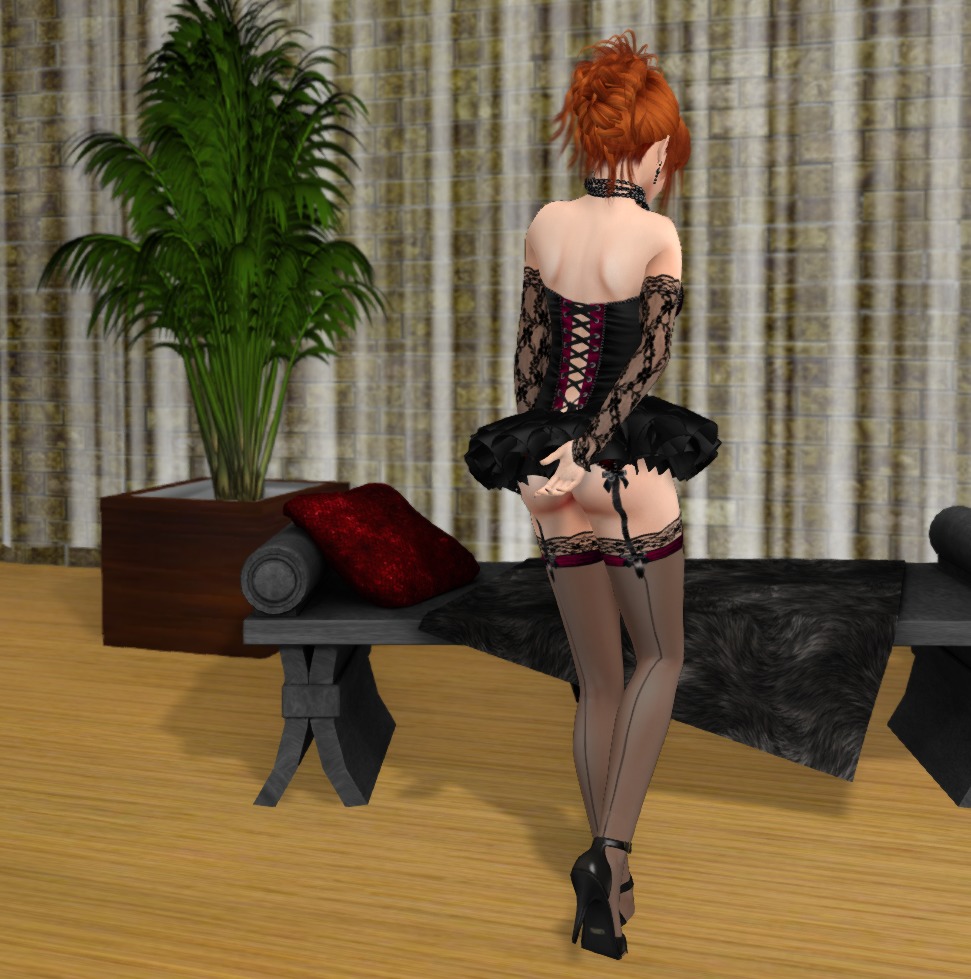 Megan comes with so many options!  There is a bra, corset, and underbust corset for the top (I'm not showing you the underbust corset!!!)  You also may select stockings, garter, and panties independently for the bottoms.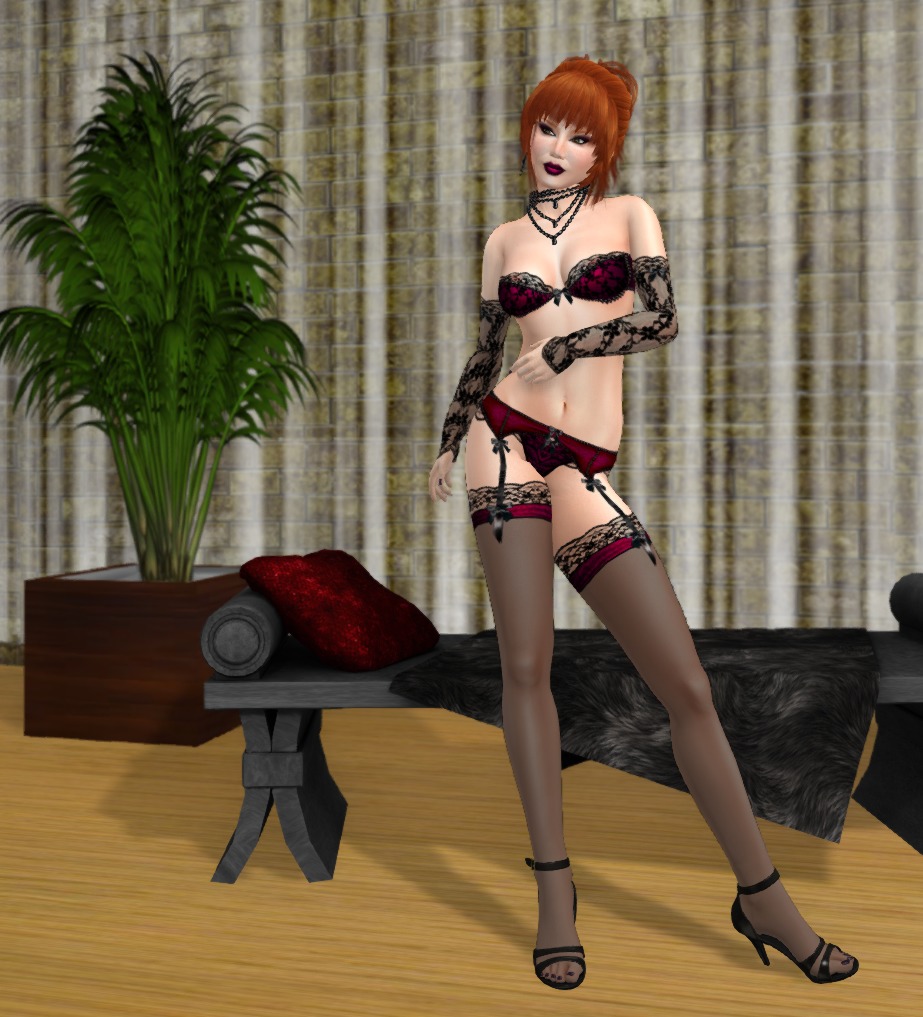 And yes, perhaps I might just have to keep sharing some music, thanks to the wonderful Whitburn Blackburn.
Mahalo, and aloha!