"A lovestruck Juliet, sings the streetside serenade
Laying everybody low with a love song that she made
Finds a streetlight, steps out of the shade
Says something like, You and me, babe, how about it?"
Well, that's not how Mark Knopfler wrote it – or sang it – maybe… but why should Romeo get all the gold stars for his efforts?  Well, maybe we won't get into looking at the sexes in Shakespeare too closely.  I suspect that not-a-few doctoral theses have been written on that topic!
But we should take a look at this latest group gift from Blue Moon Enterprises.  Lady Juliet is a lovely mesh gown in fitmesh for the standard SL avatar, Maitreya, and Slink!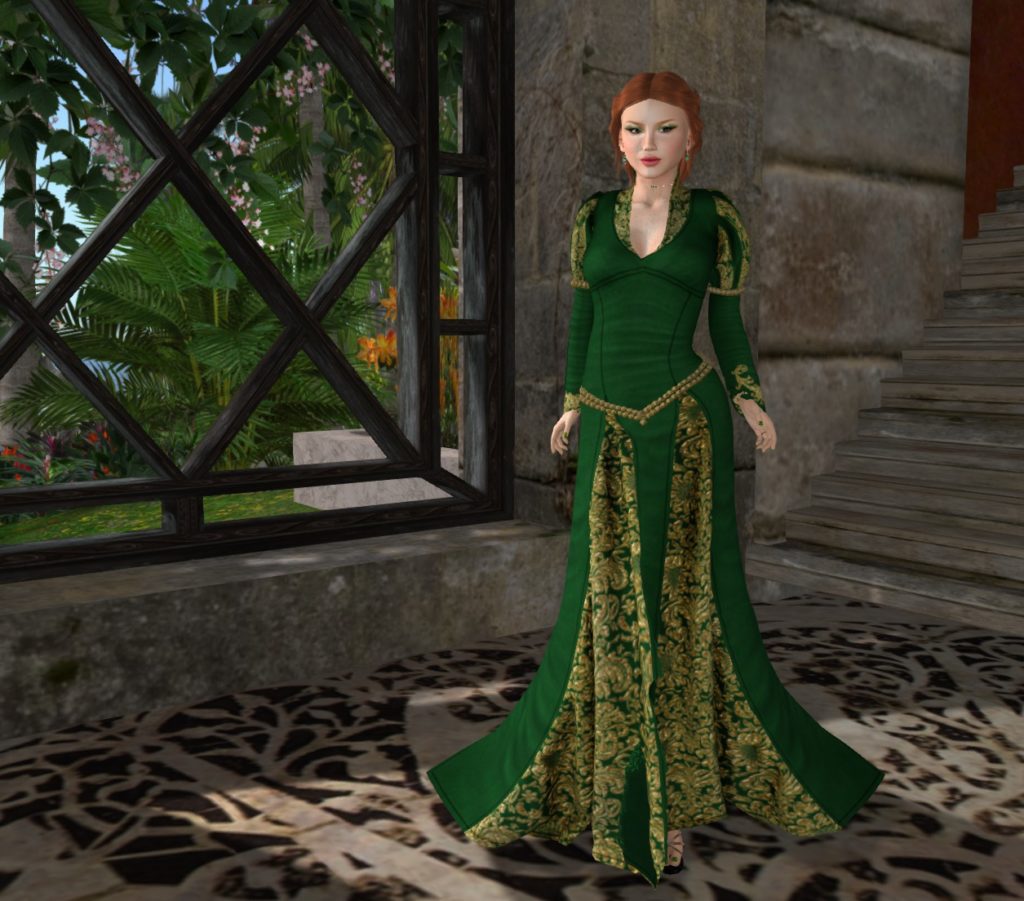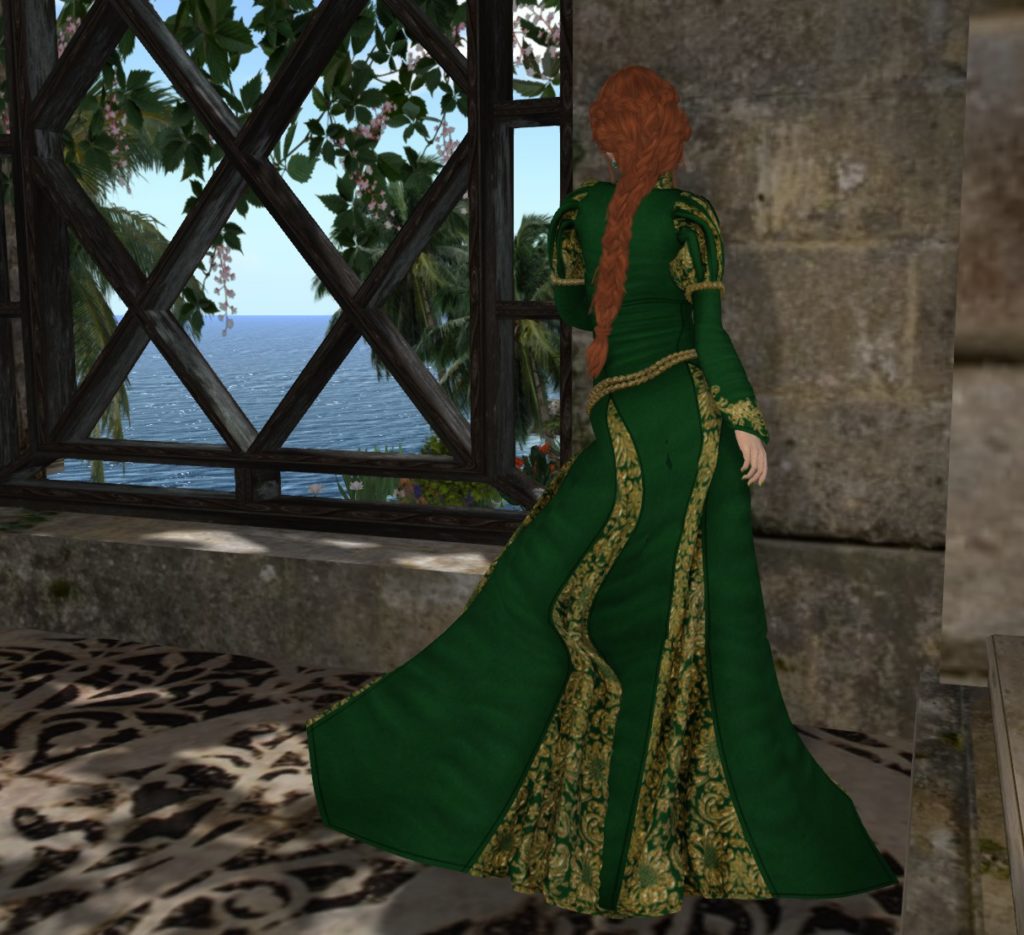 I need to point out the lovely filigree choker from Strength & Charm that Blue gave me for my rez-day.  This is such a delicate little bronze-gold beauty, with three glittering emeralds.  It is perfect for this gown!  Mahalo, dear heart!   And a note of sincerest thanks to Aries Oh at S&C — her customer service is the best.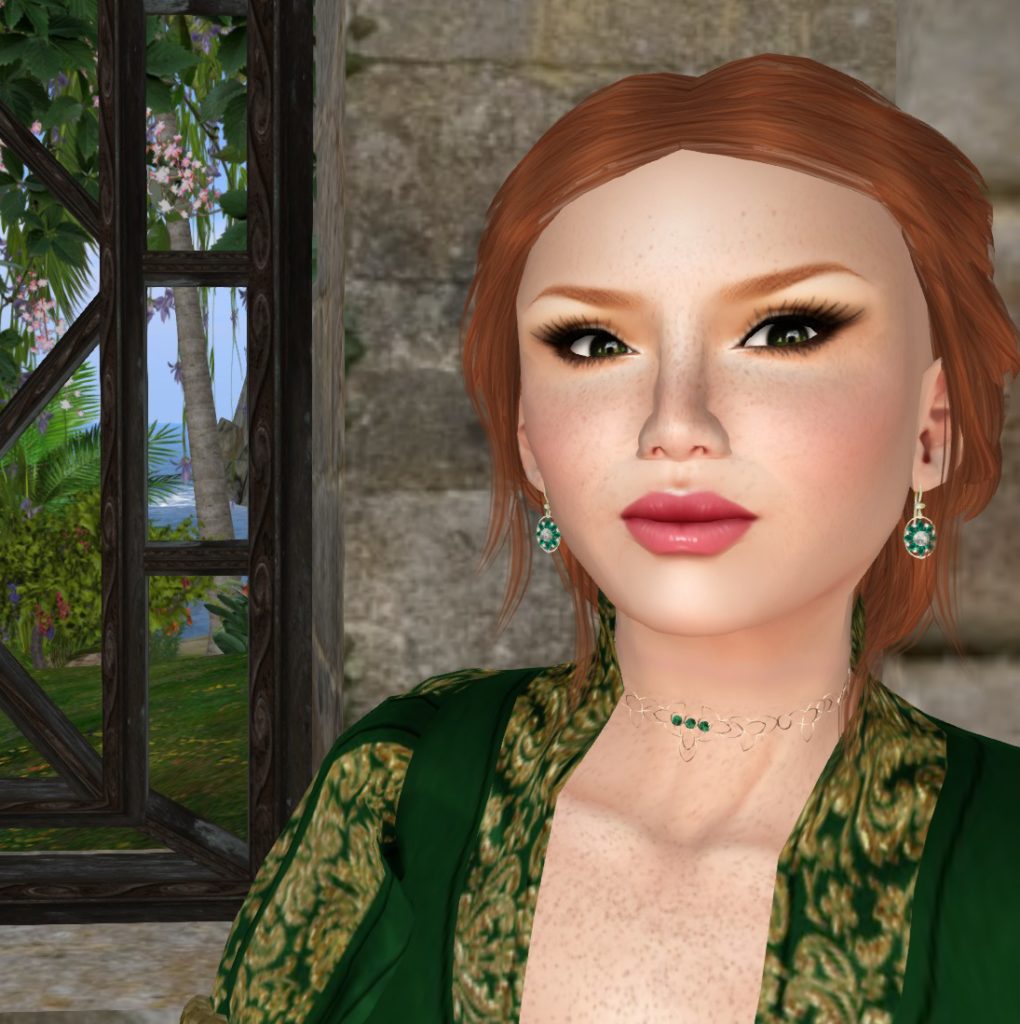 One more pic?  Just because I like the shadows.  🙂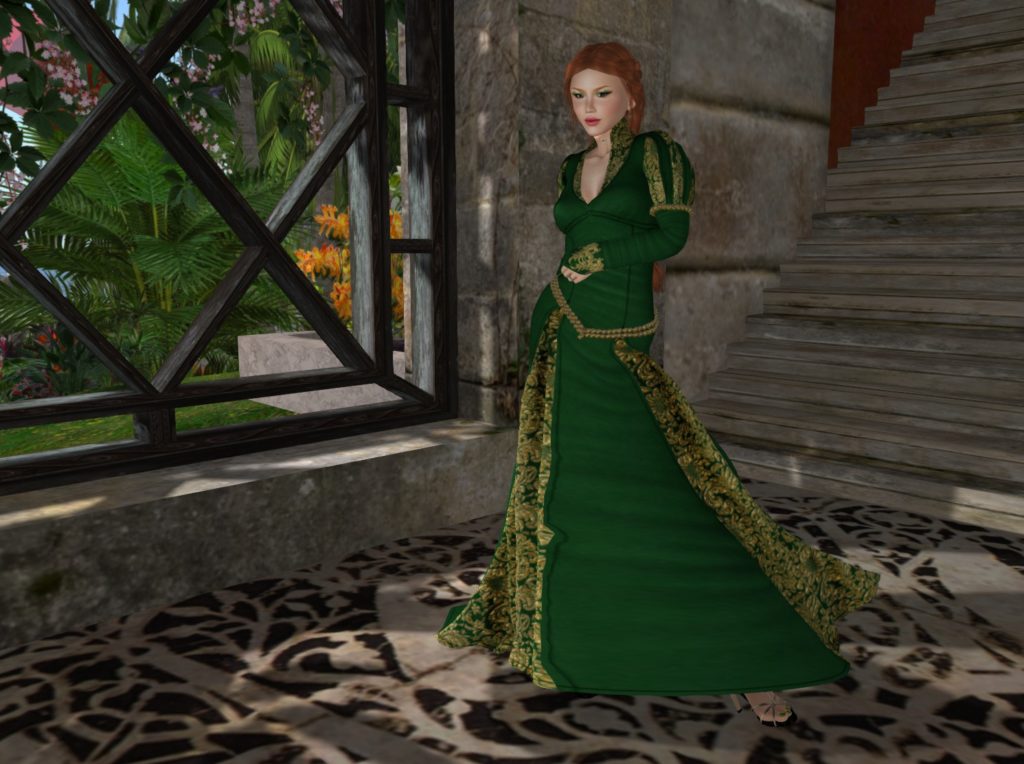 Stop by Blue Moon today.  Pick up this amazing gift, and take a look around at some of the other fantastic designs that Solas keeps bringing us.  Grab a demo or two, and you'll be hooked!
In the meantime, mahalo, my friends, and aloha!