Sometimes you just need to do something different.
In search of that 'different', my good friend Whit has decided to stop blogging after two years, and she's been an inspiration to me here.  I can't tell you how much I'll miss her wit (heh) and her mentoring.  One of the things that she always enjoyed was pairing music with her fashion posts… so in her honour, a song from an obscure little band that I don't know if anyone else has ever heard.  🙂
For me, 'different' is a little bit less dramatic – but only a little bit!  Solas at Blue Moon Enterprises brings Darcy to Fair Play for the month of March.  Darcy is available in Slink and SL fitmesh, and it's perfect!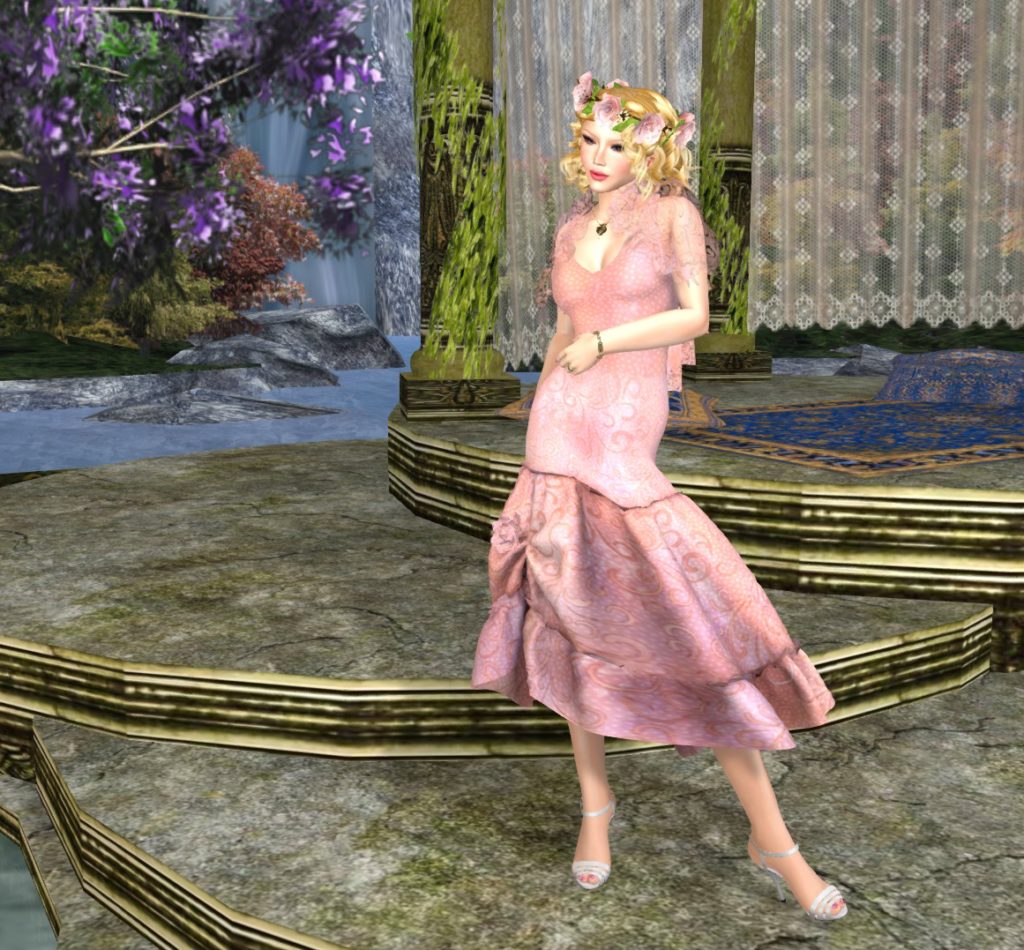 Light pink typically does not go so well with my colouring, so a little trip to the salon was necessary.  Blond?  well, it's something different.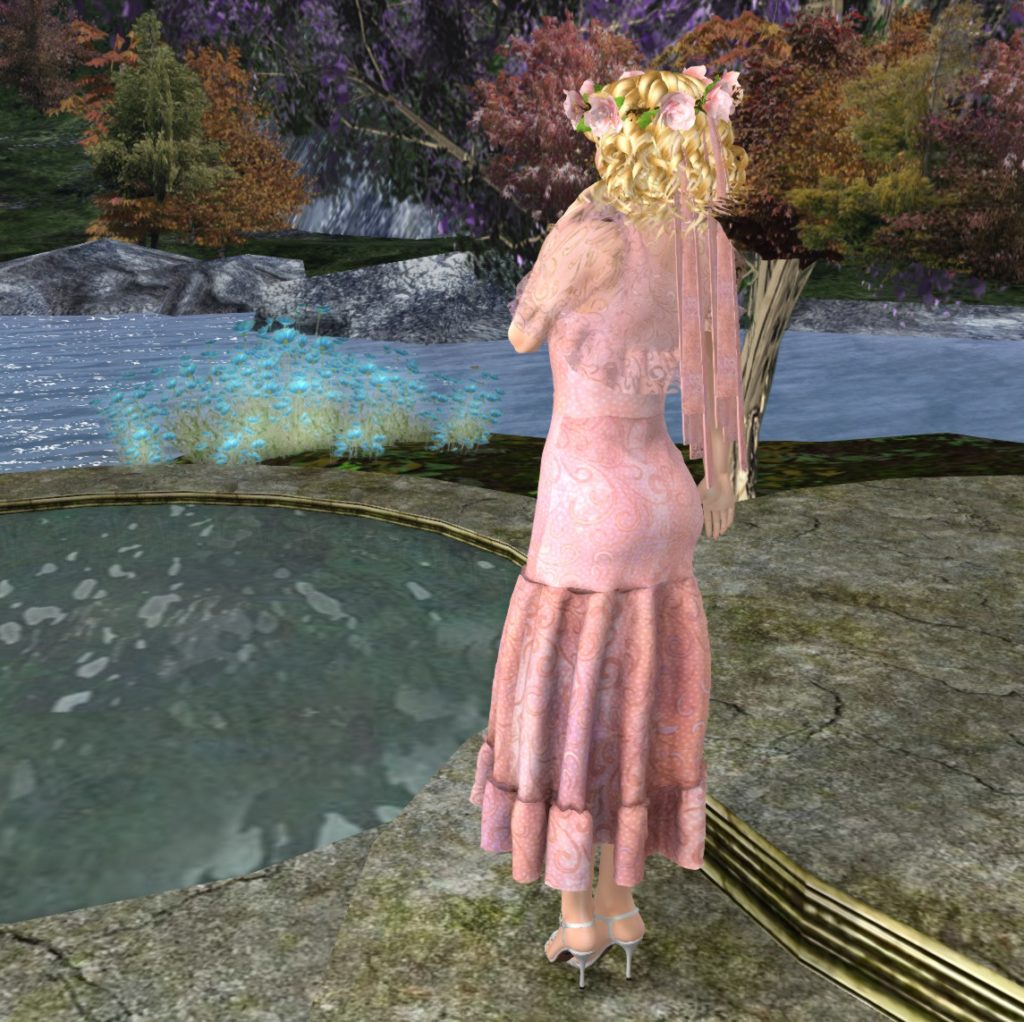 Blue Moon also offers the Rose Crown as a lovely little gotcha gift, available only at Fair Play.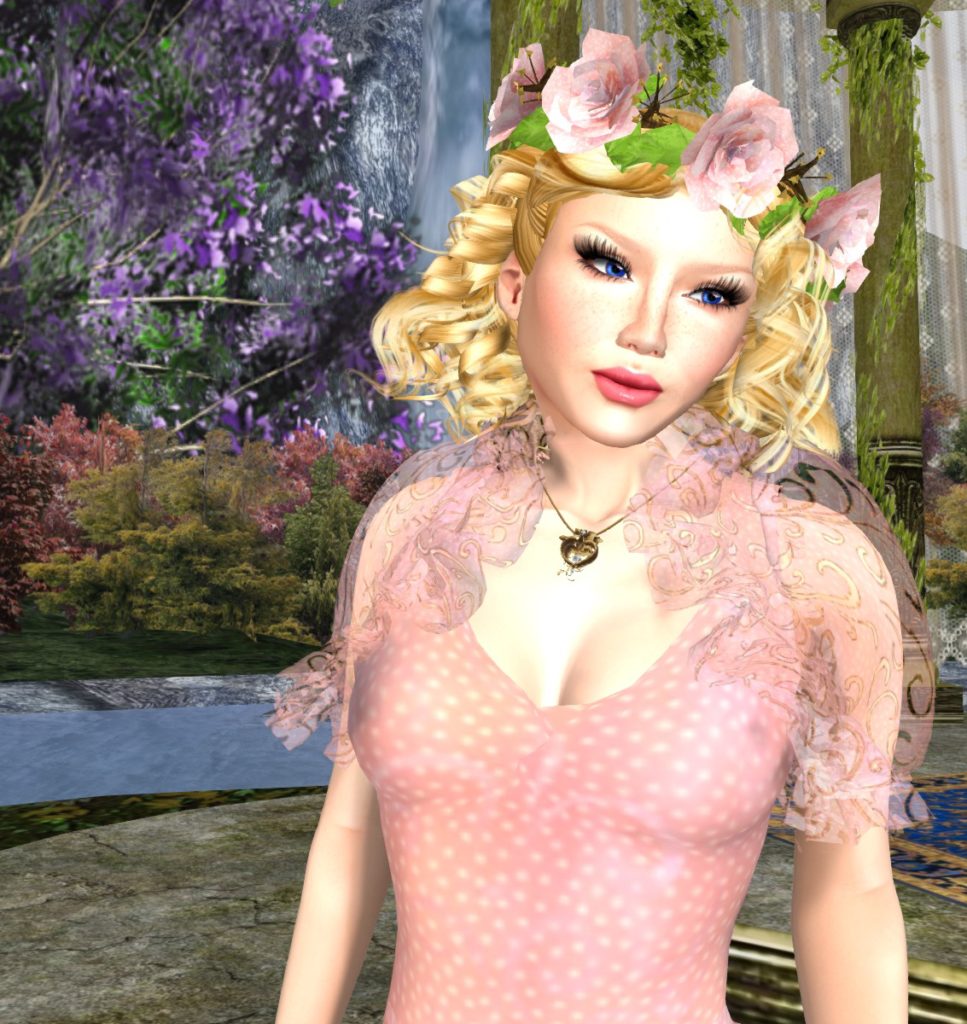 I'm going to go back to my ginger, but it is certainly a bit different seeing myself as a blond.  It's amazing how strongly little things – hair and eye colour for an avatar – can change the way you see yourself — or at least, the way that I see myself.  In any case, be sure to stop by Fair Play before this lovely little number disappears!
Mahalo, and aloha!