This week's group gift from The White Armoury is the lovely Mists of Arador.  It's a lovely all-mesh gown in separate top  and skirt pieces, with optional puffy sleeves, as well as matching bracelets and a brooch at the waist.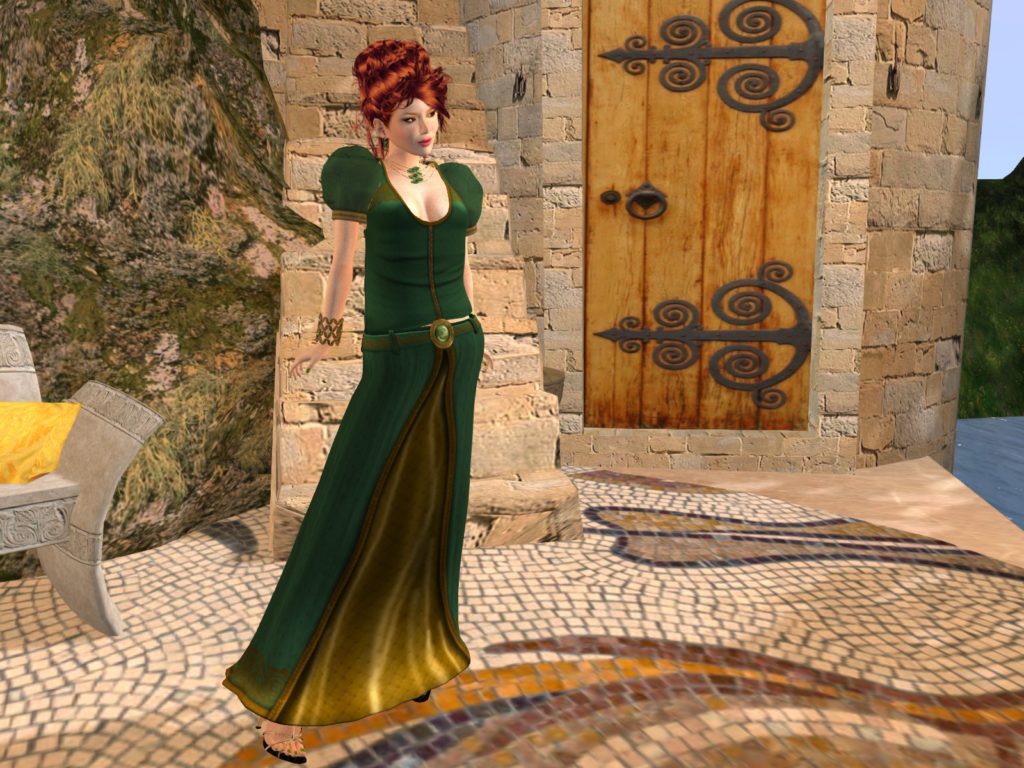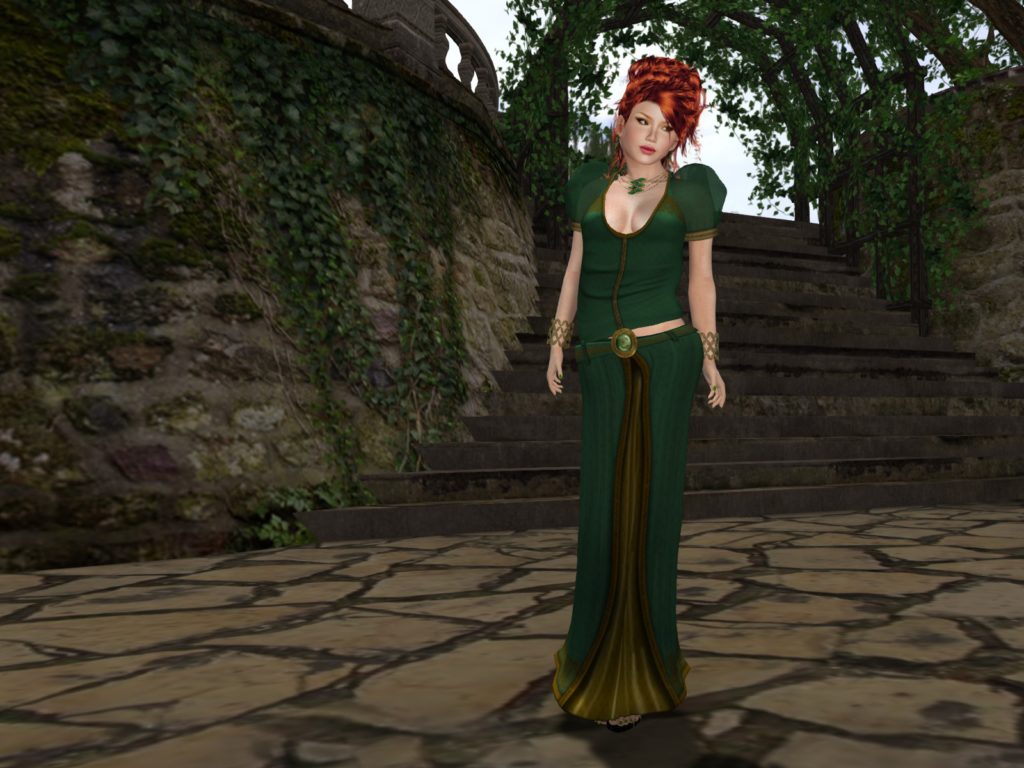 In this day and age, I always test first against my Slink Physique mesh body. That is how I feel that I look my best!  I have no problem with the standard SL body, although I'm loathe to use SL hands or feet.
Arador was not specifically designed for mesh body: it features the standard five mesh sizes plus a SL fitmesh size.  I find that the XS fits the Physique body best, while the SL avatar works well with the XXS.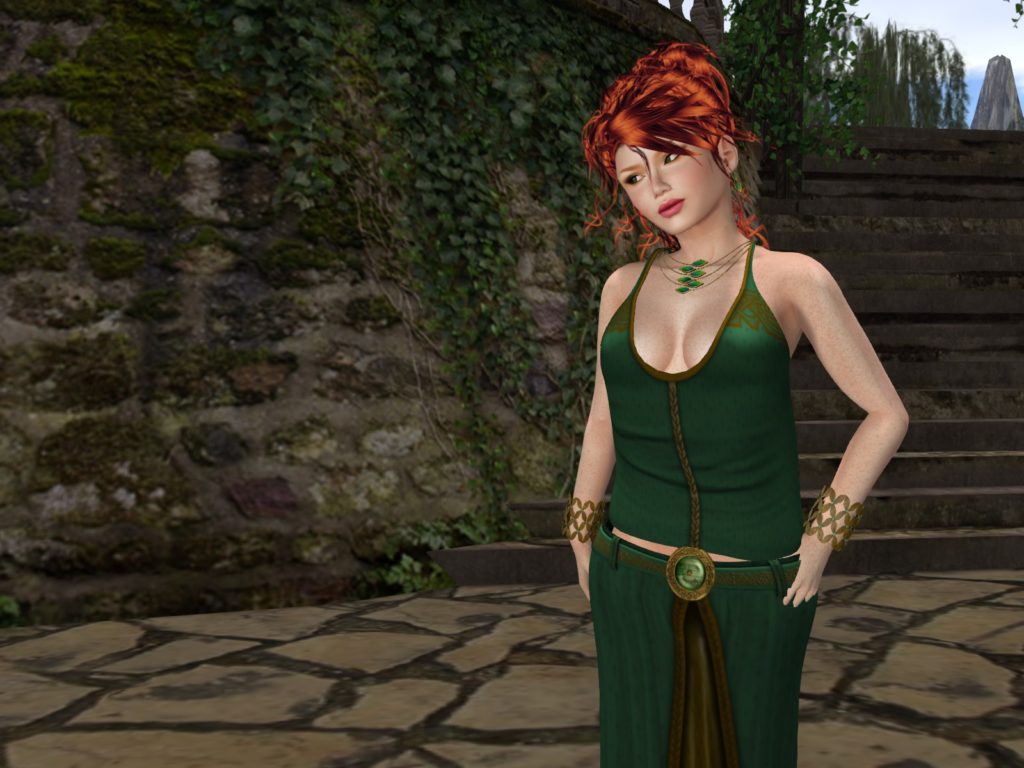 As with many similar meshes, I have problems with the straps on mesh tops/gowns at my shoulders: they sink beneath the skin on the Physique, and are too thin to use alpha zones.  I haven't shown that here (the rear view shown below is with the standard SL avatar body), but long hair easily hides the glitch.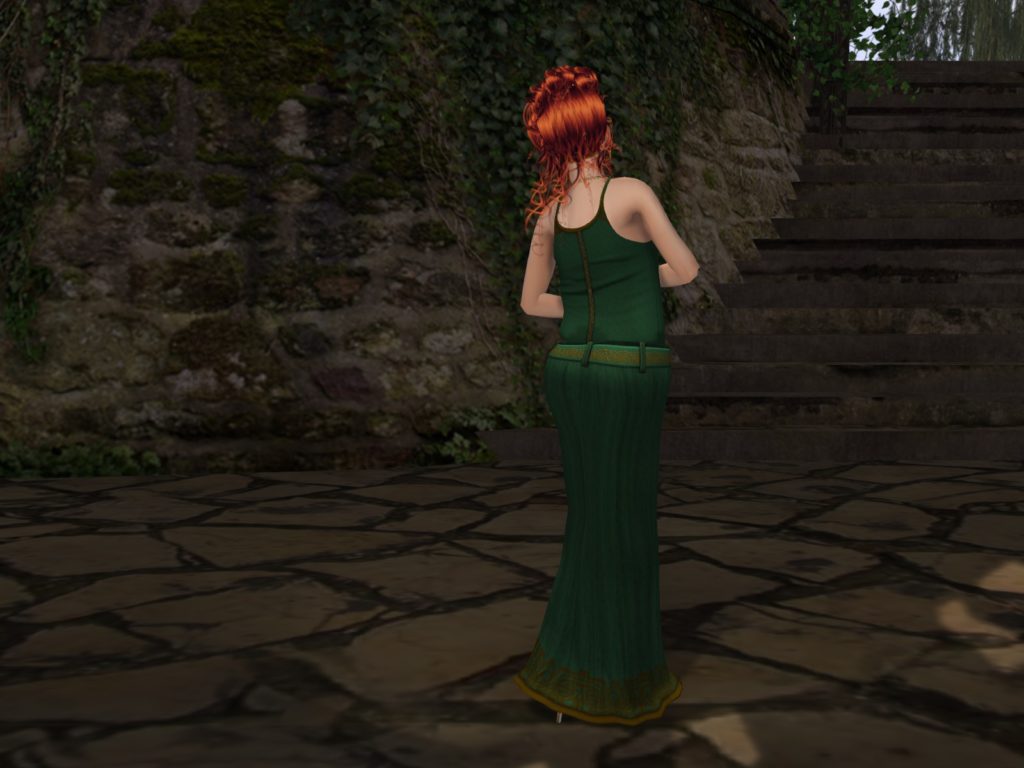 It really is a fine gown, and a lovely addition to my wardobe.  Mahalo to The White Armory for such a fine gift!
Mahalo, my friends, and aloha!