Okay, let me explain, since that title clearly makes no sense.  Heliconia is a beautiful flowering plant, also known as "lobster claws" or "false bird-of-paradise", and was clearly the inspiration for the fractaled Heliconia from Spyralle.  Heliconia has just been re-released (and hence the 'new life') with Omega appliers, and is available at the Secret Wednesday March Yard Sale!  (See how clever that title is now, in retrospect?)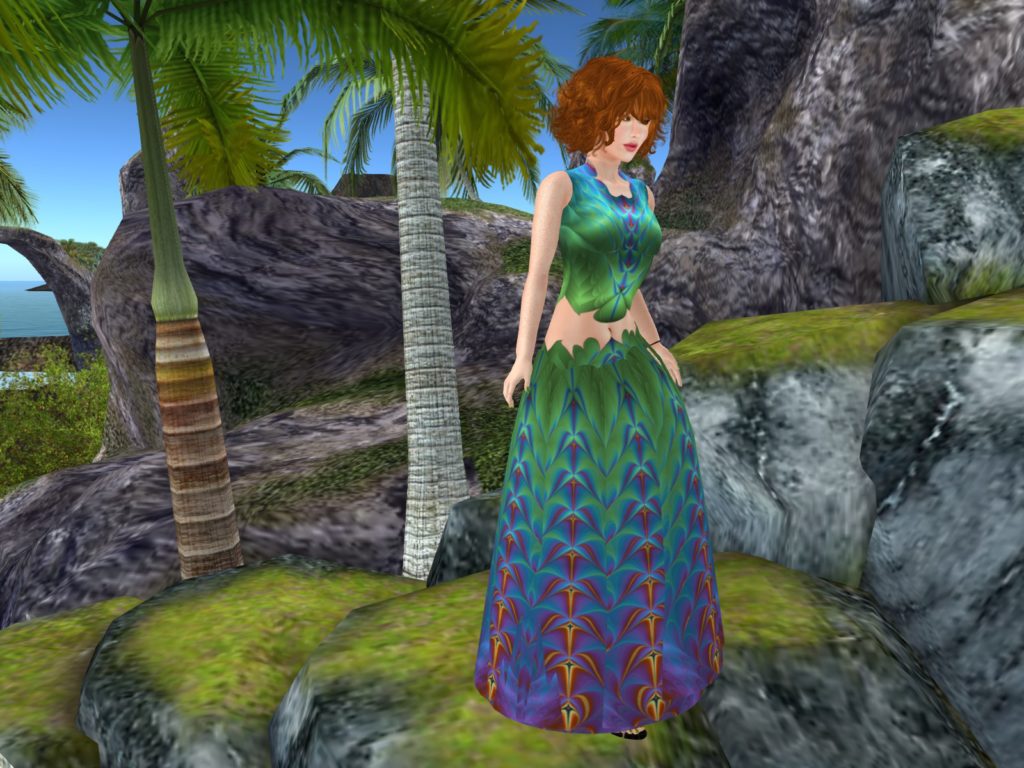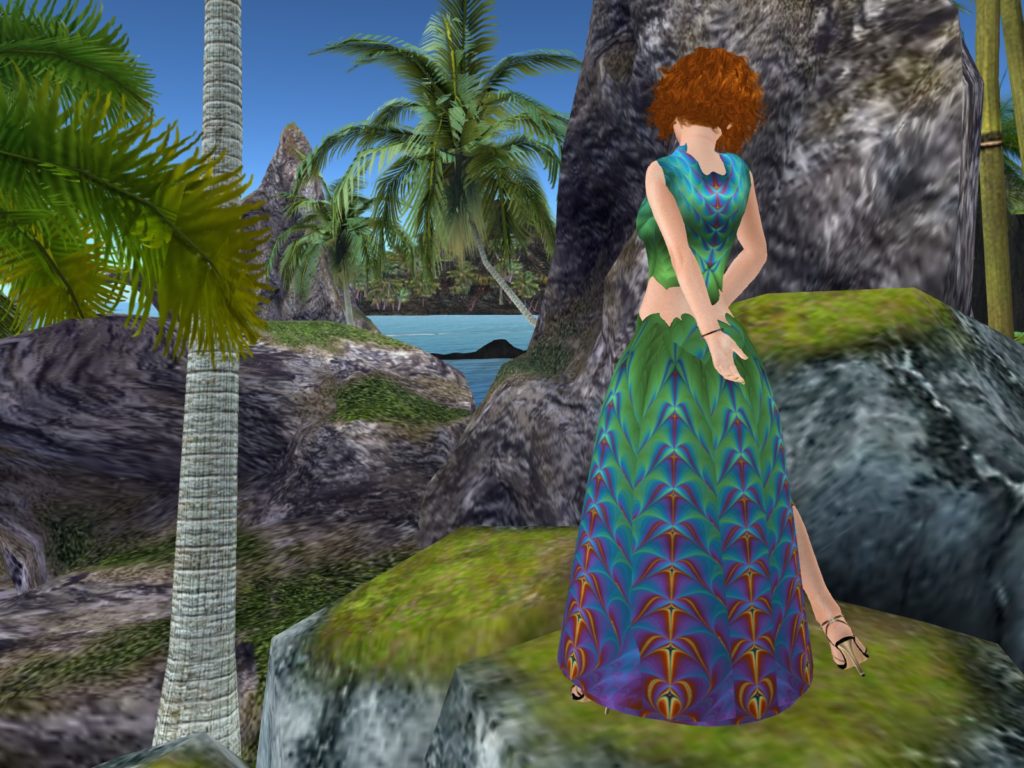 Helicon comes with two prim skirt options – a simple single-layer (shown above), as well as a three-tiered option.  Have I mentioned how much I love prim skirts for dancing?  The updated Omega applier lets me use wear these fabulous designs with my mesh body.  It's the best of both worlds!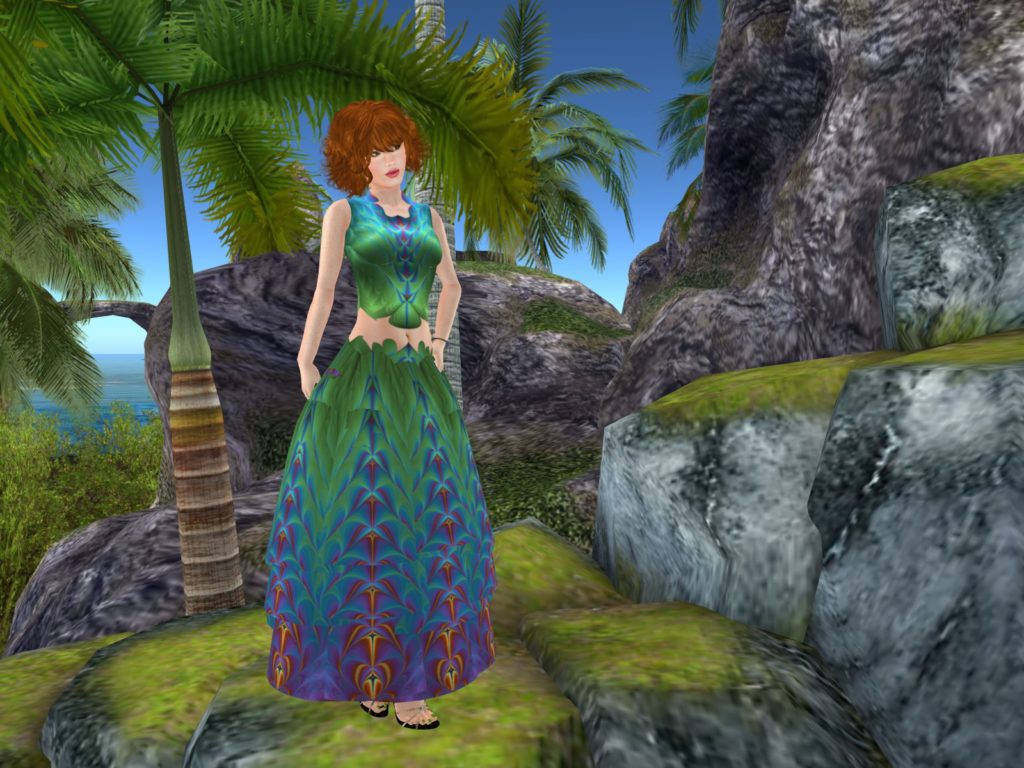 Helicon is available in three different colour palettes – opal (shown), as well as two other lovely shades.
Stop on by the Secret Wednesday March Yard Sale today, and stop by Spyralle.  There are always a few hunts going on  — and oooh, Spyralle's giftie for the Twisted Hunt is not to be missed, and will be featured here soon!
Mahalo and aloha, my friends!