Despite warmer temps somewhere, it is winter yet.
The White Armory knows…. and brings a weekly group gift for us, a gift of Winter Starlight.  I know I teased you last week with a White Armory gift that had just gone off, but this one is there in-store for you right now, for the next week!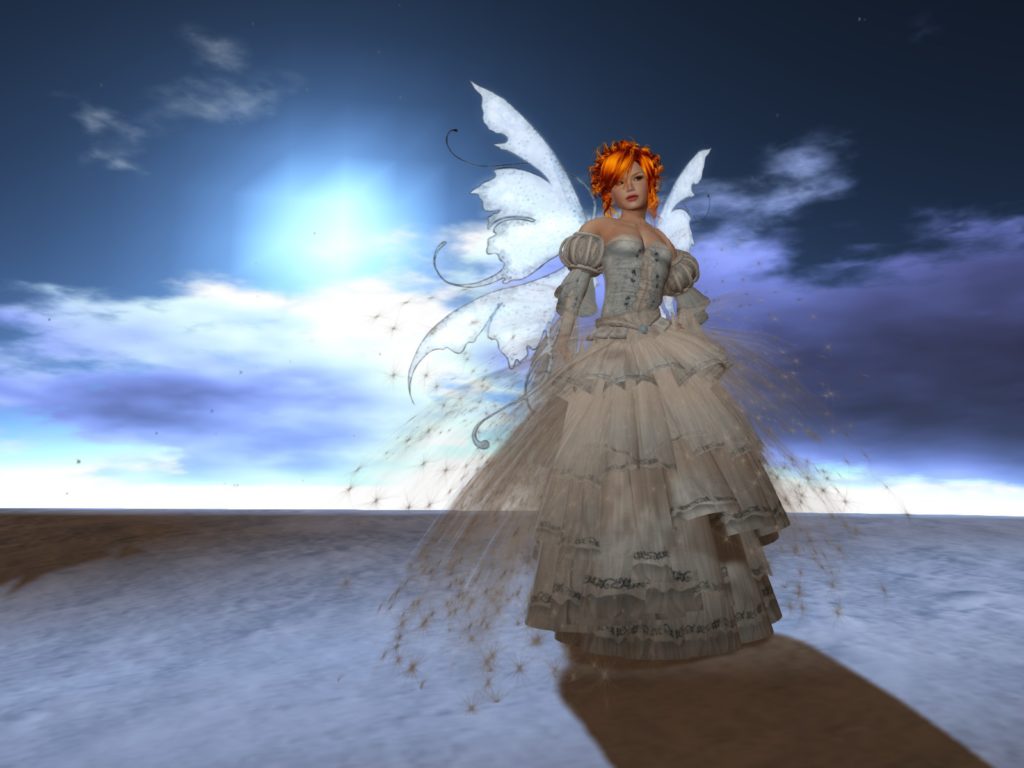 Winter Starlight consists of standard layers and mesh and prim pieces.  I do love prim skirts, they swirl and flutter so prettily!  The overskirt for this is transparent with sparkling stars that flutter around me like fireflies, like snowflakes.
The wings are non-scripted but quite beautiful, and have a natural wave to them as you move, walk, or dance.  They come in both glow and non-glow options.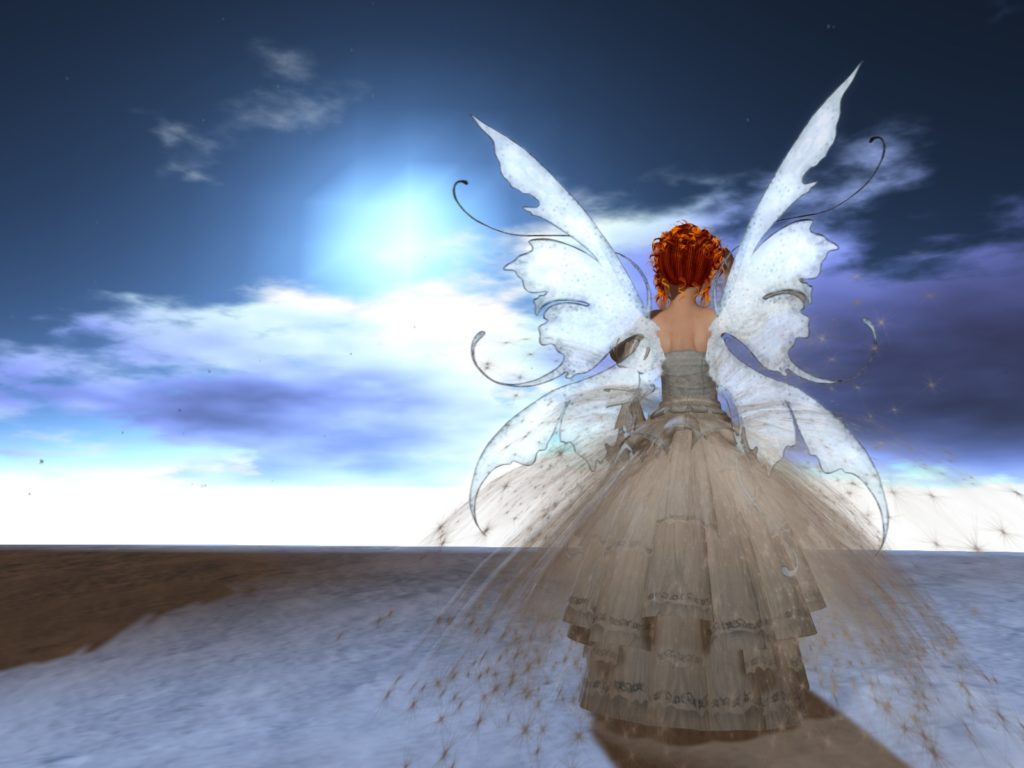 I would be remiss not to mention this new updo, on special now at Alli & Ali, at half-price for group members!
One more, my favourite, a little slice of contrasts….
"I am grey, I stand between the candle and the star –
we are grey, we stand between the darkness and the light."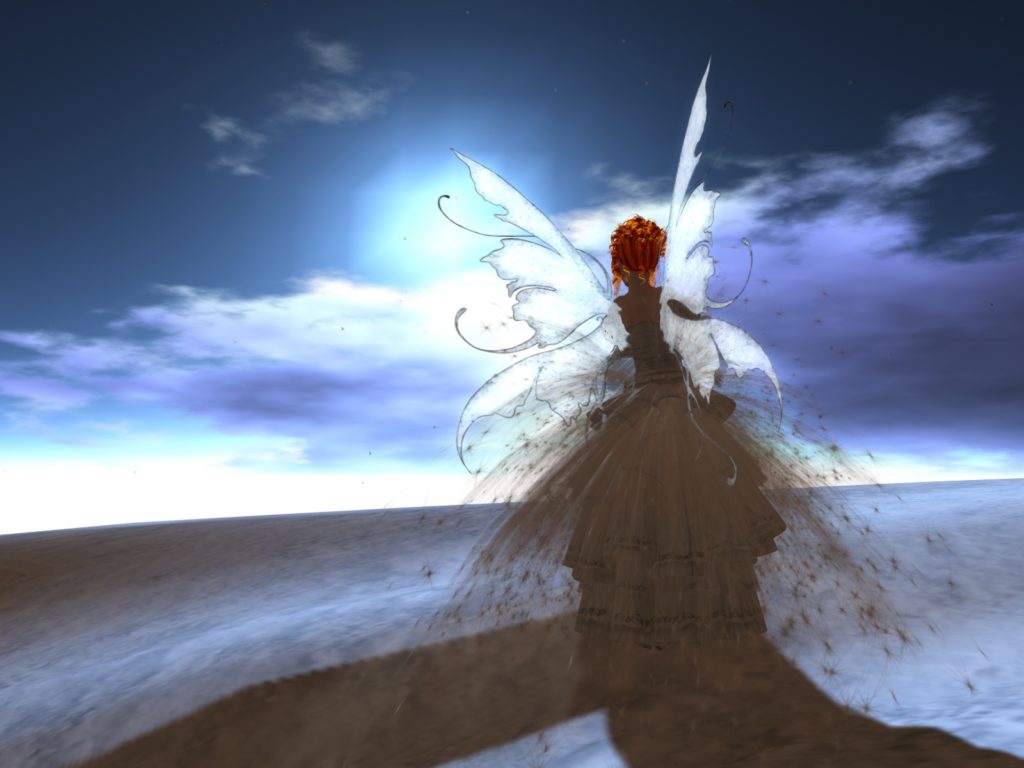 Mahalo, my friends, and aloha!