Ohhh, I'm a horrible tease, and I apologise in advance – but more on that at the end of this.
You may have noticed, I'm a bit of a sucker for medieval or faerie-inspired clothing.  I accumulate far more than I can ever wear, but that doesn't stop me!   Last week's  group gift from The White Armory is a wonderful addition to my wardrobe.  The Maiden of E'na Dorei gown is fitmesh, with add-on flexi sleeves.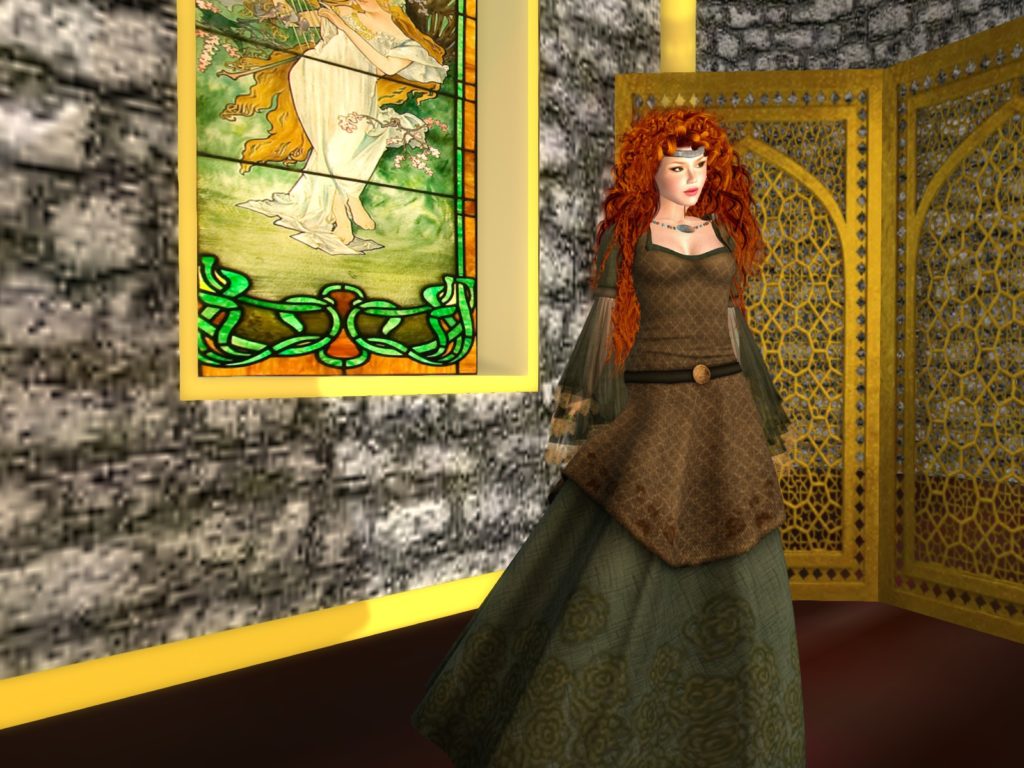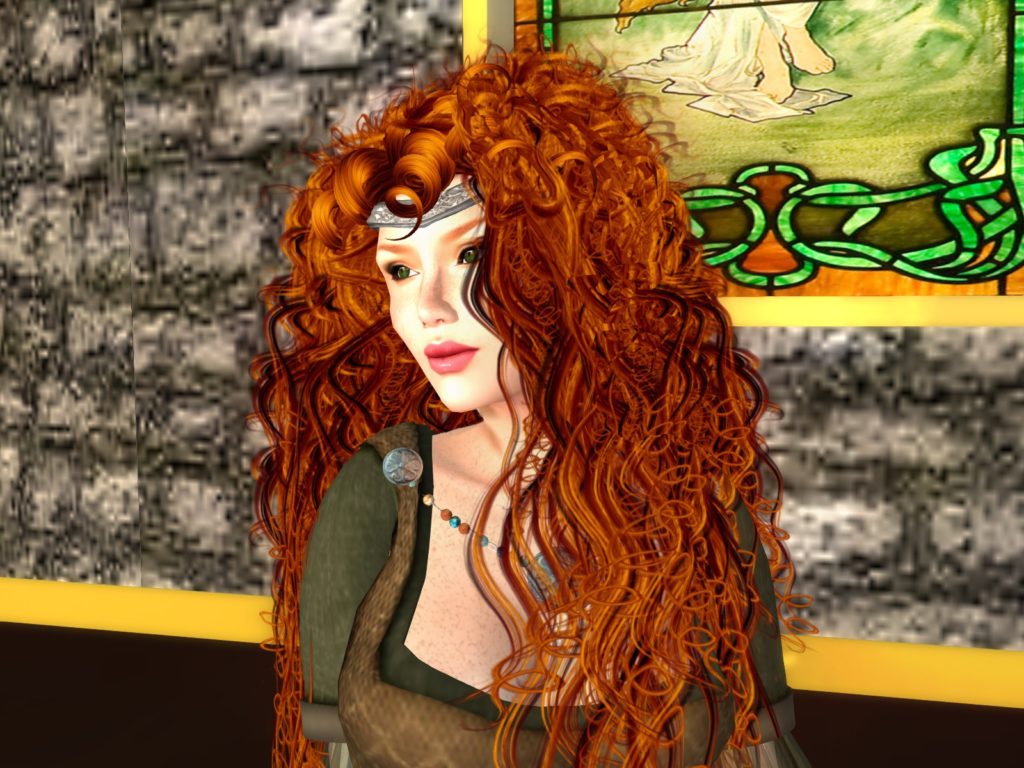 The fitmesh is designed for the standard SL avatar, and not the Physique or Lara.  Nevertheless, it fit my Physique body quite well, with just a little use of the alpha zones.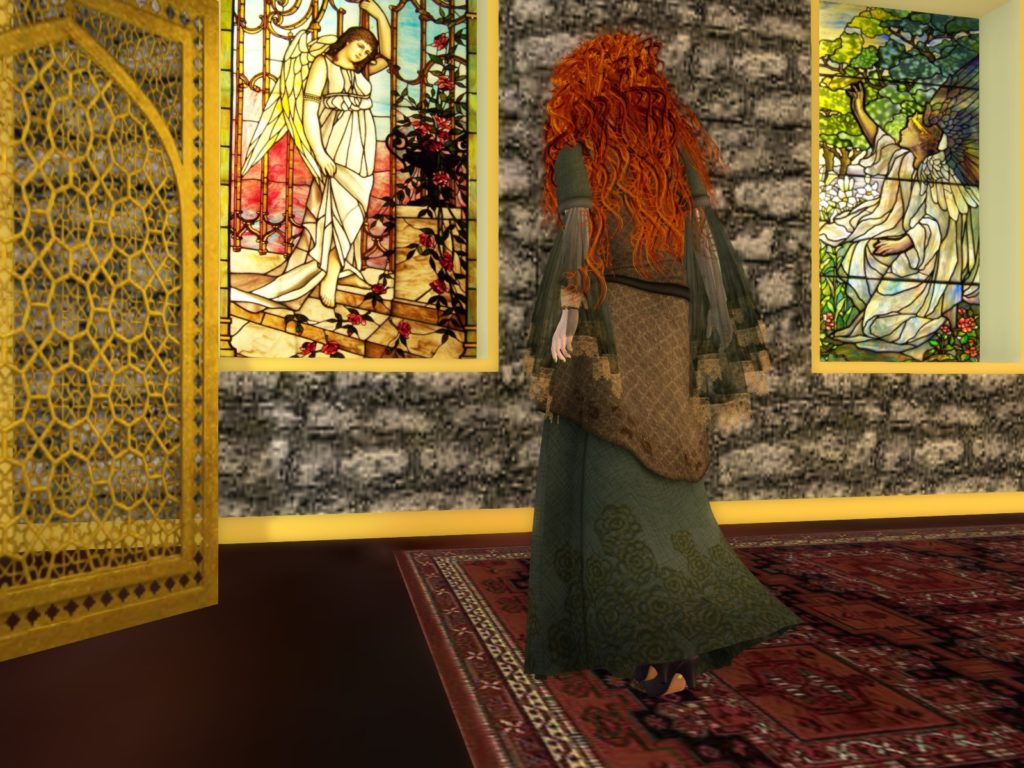 I love the details, they really make any outfit of this nature!  Now, why am I a tease?  Because I just found out that The White Armory changes their group gifts frequently, so this lovely item is no longer offered.  What's the moral, then?  Make them one of your regular stops!  You'll hate to miss out on their next one!   So please stop by and take a look.
Mahalo and aloha, my friends!