I love a batik print, on cotton or silk – wearing it carries me back to the Islands no matter where I am, even in the deepest coldest winter.  This new release from Solas at Blue Moon Enterprises is just the thing, then, for the dark Februaries of the Northern Hemisphere!  Aisling is an all-mesh skirt-and-top combination in five mesh sizes with a resizeable mesh belt.  It's breezy and just a little bit sexy!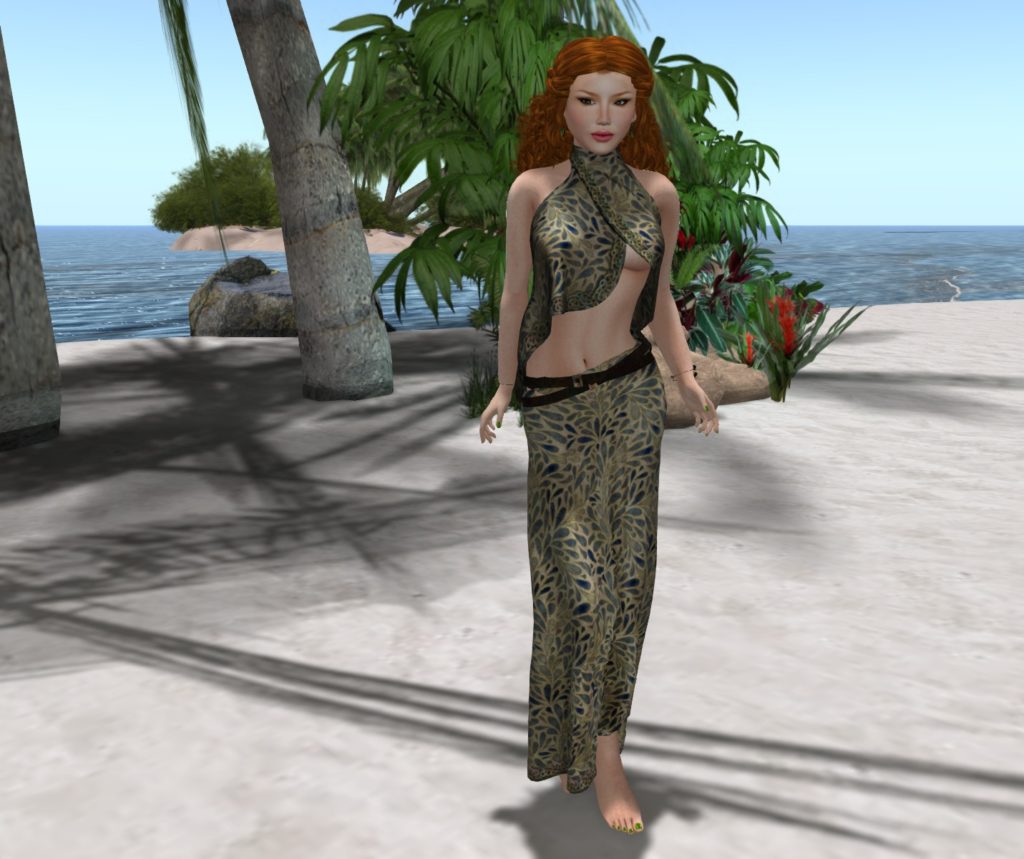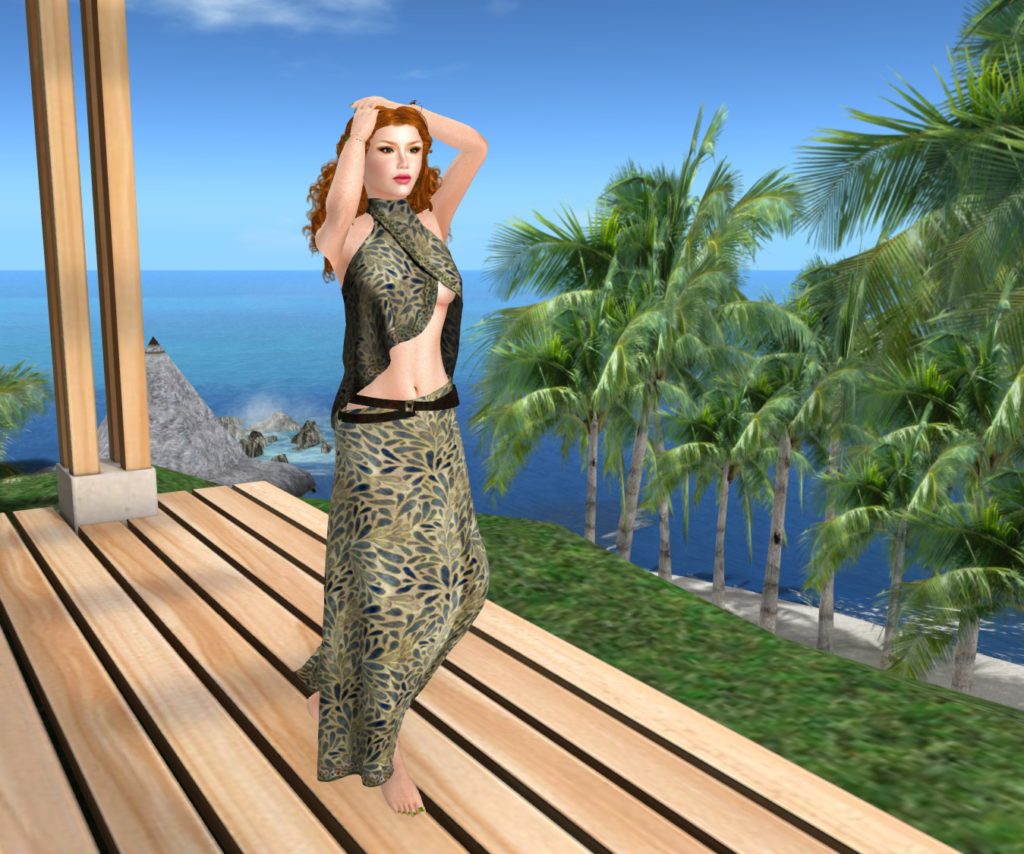 The racerback top is light and cool in the warm tropic sun, and the celtic knot detail about the bottom hem is exquisite!  That detail is repeated around the bottom hem of the skirt as well.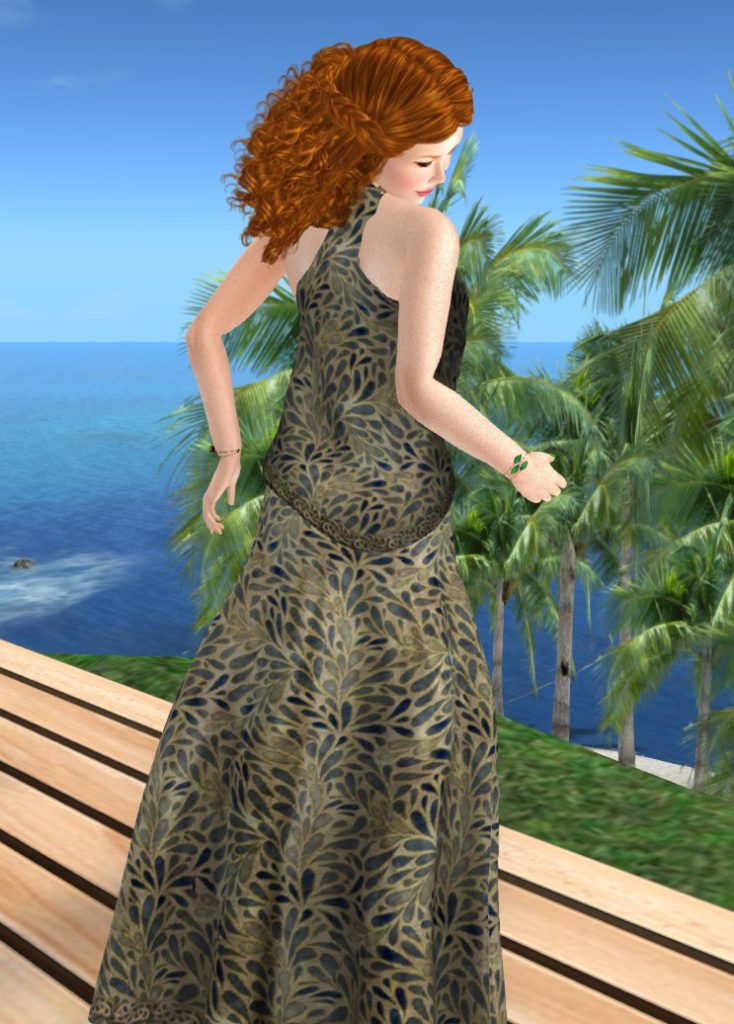 Solas has given us four lovely batik patterns for Aisling.  The above-shown 'Rain' has shades of green and blue on a natural field, while 'Wheat' below features more earthy tones.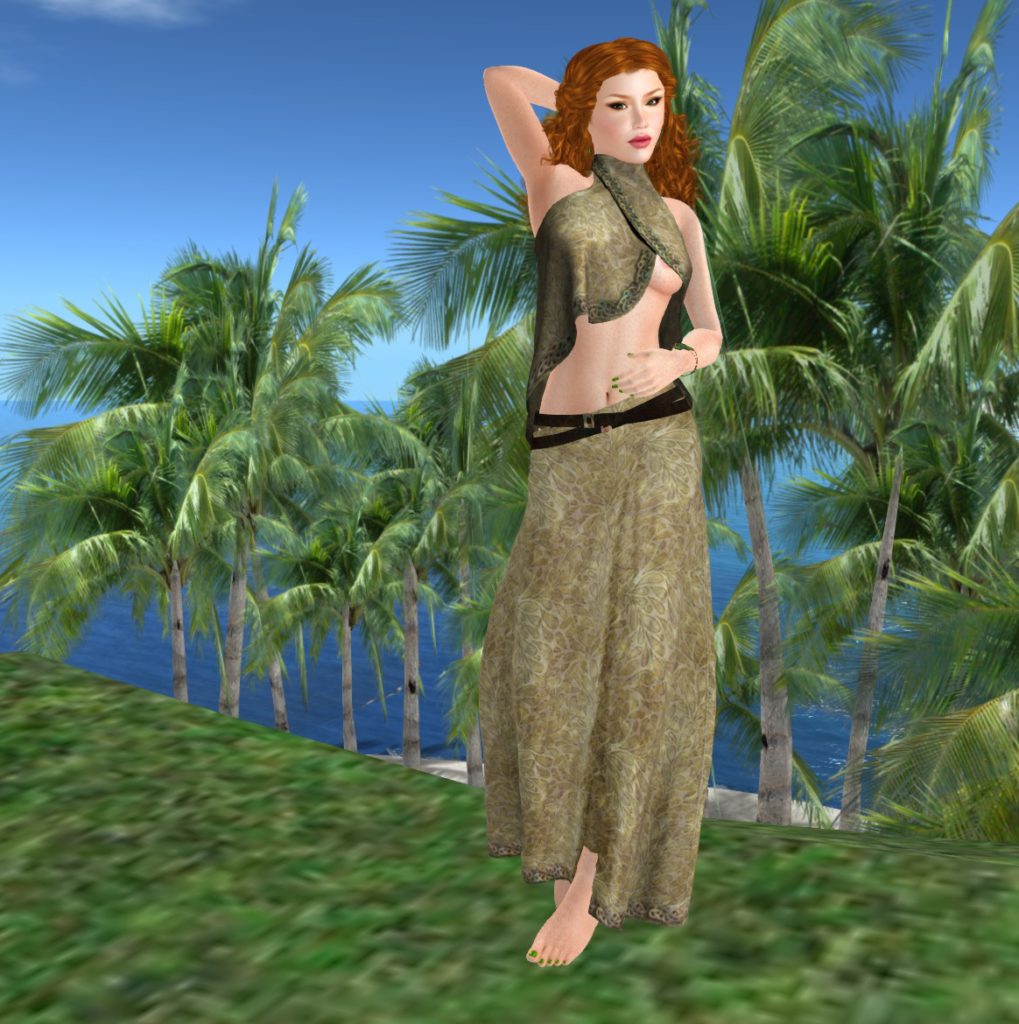 'Sage' has the loveliest greens…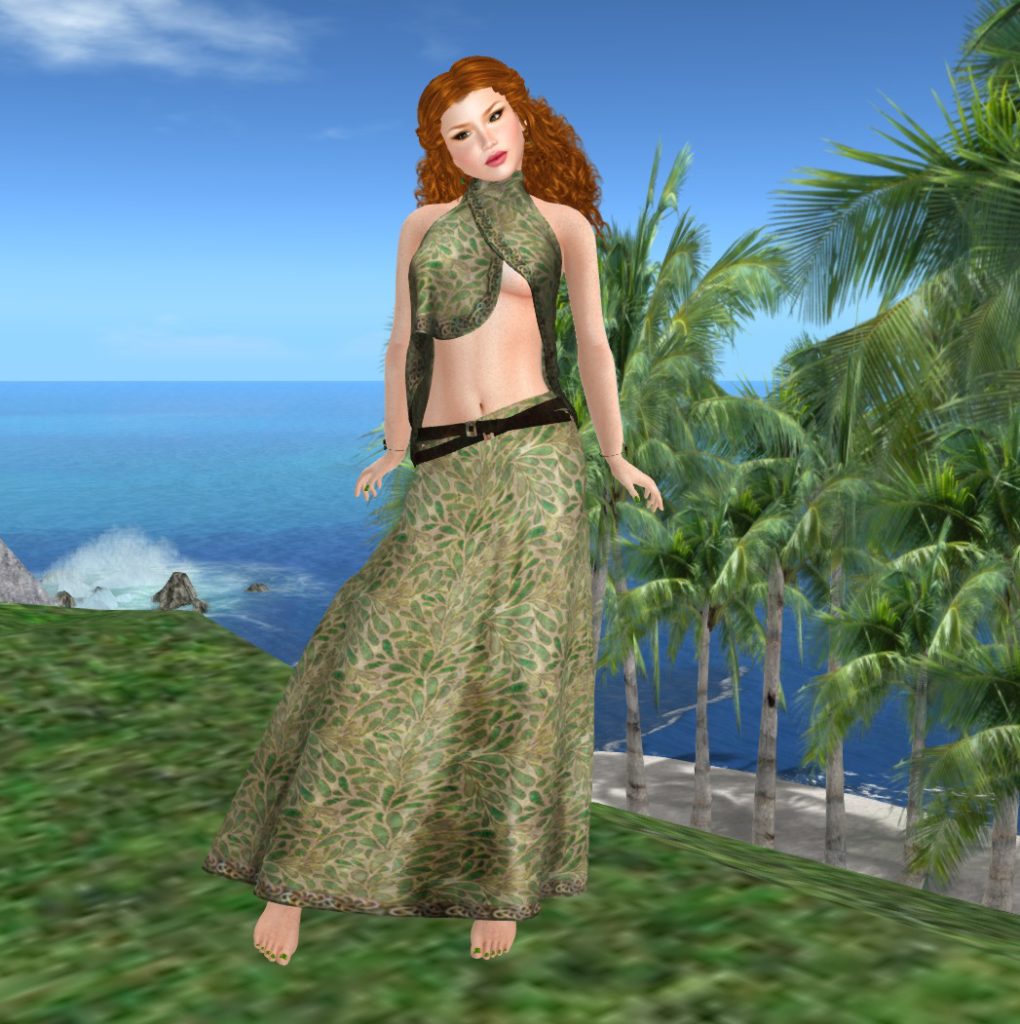 … and 'Blossom' features magenta and lavender.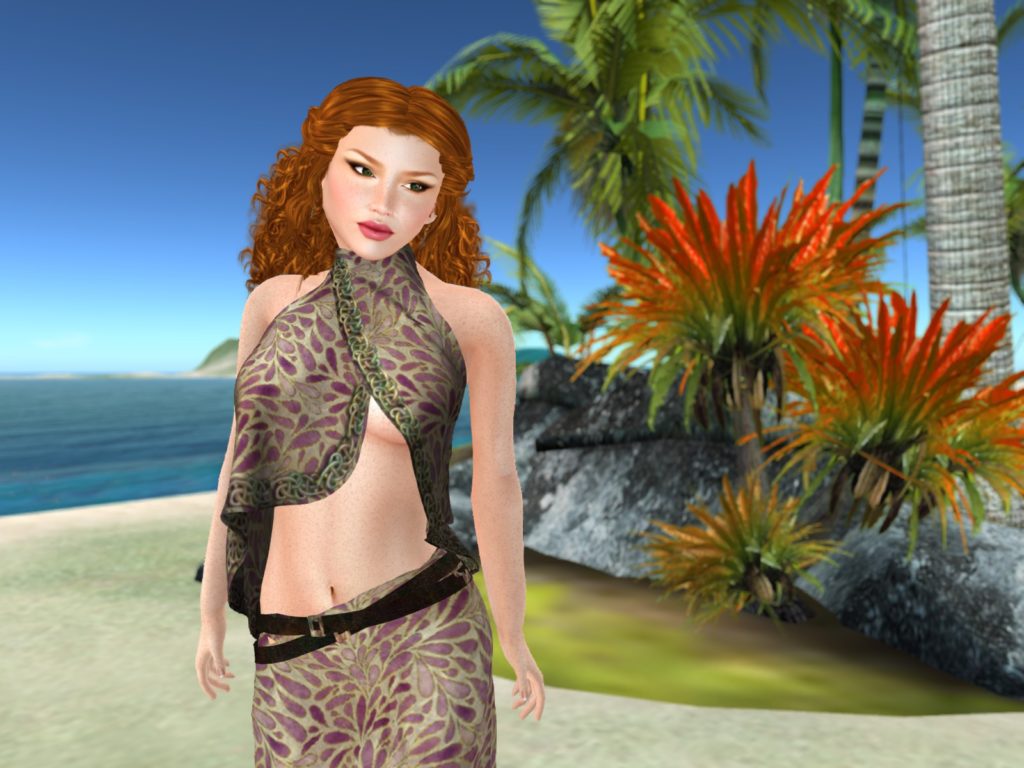 Please stop by Blue Moon Enterprises and pick up a demo.  I'm sure that you won't be disappointed!
Mahalo and aloha, my friends!