I must admit, Valentine's Day has never been my favourite occasion.  As a child, waiting to see who would leave you little paper notes and treats: were they hastily scribbled or carefully written?  And as we grow older, it only becomes more laden with drama.   But what's else should we expect for a holiday commemorating a Chicago gangland massacre?
Put aside your wary eye: Blue Moon Enterprises has something to make you smile for this Valentine's Day.  Solas brings us the Queen of Hearts, a beautiful regal mesh gown and collar, perfect for the ball.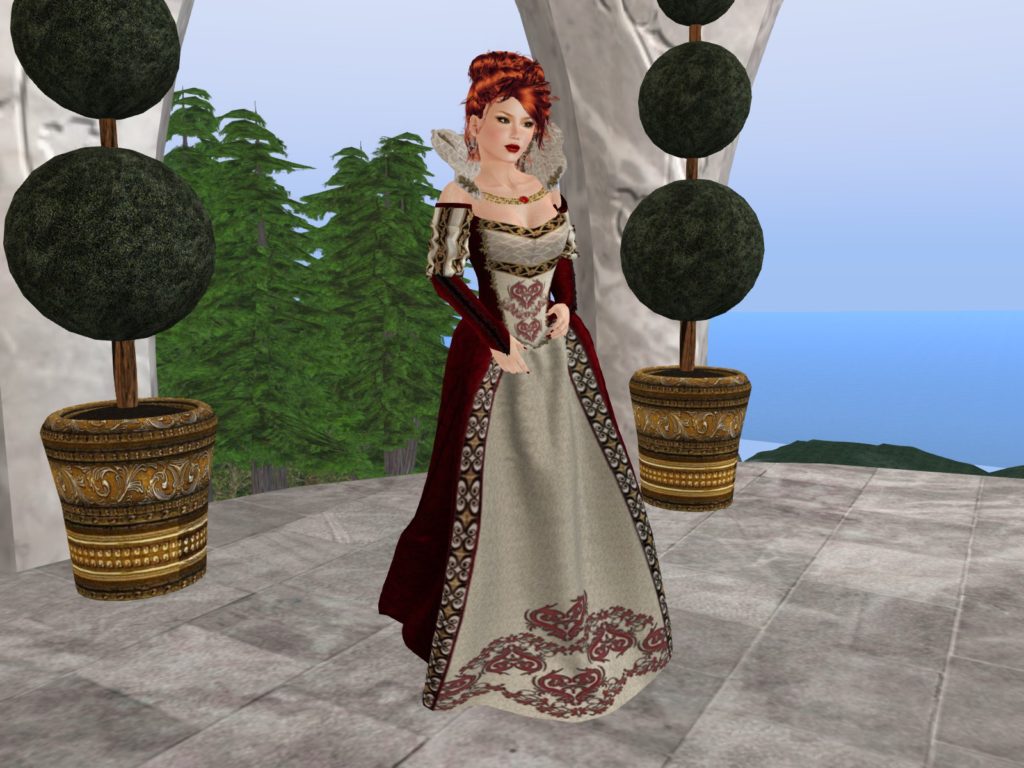 As with all of Blue Moon's work, the attention to detail is exquisite.  The embroidery on the front panel is luxurious, and I love the detail on the sleeves, particularly the laces.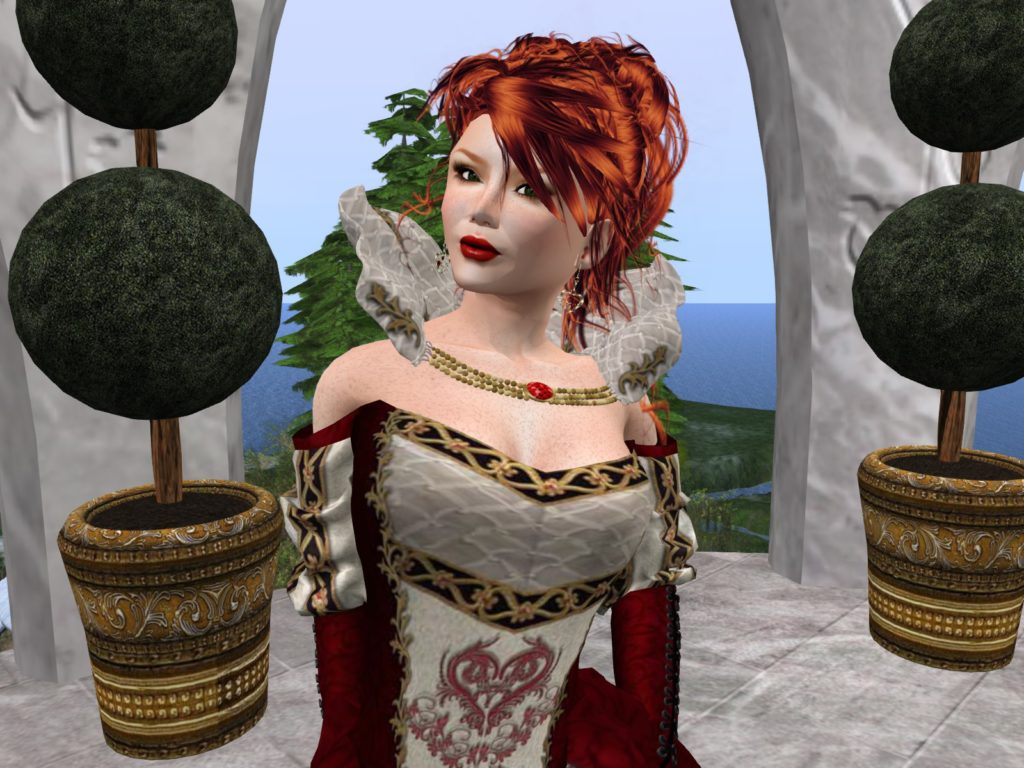 Queen of Hearts is all mesh, and comes in five sizes.  Ohhh, yes, and it won't even dent the royal treasury: this priceless Queen is Blue Moon's free gift to you for the month of February!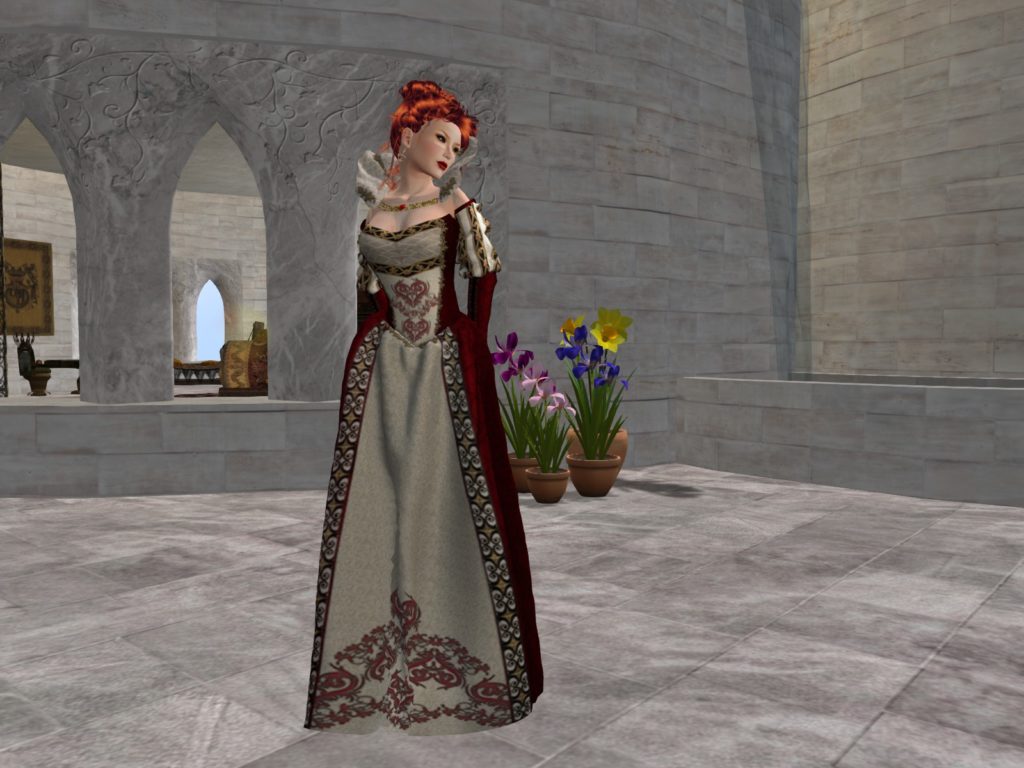 You'll need a good updo to work with the high collar.  Plenty of pins, please!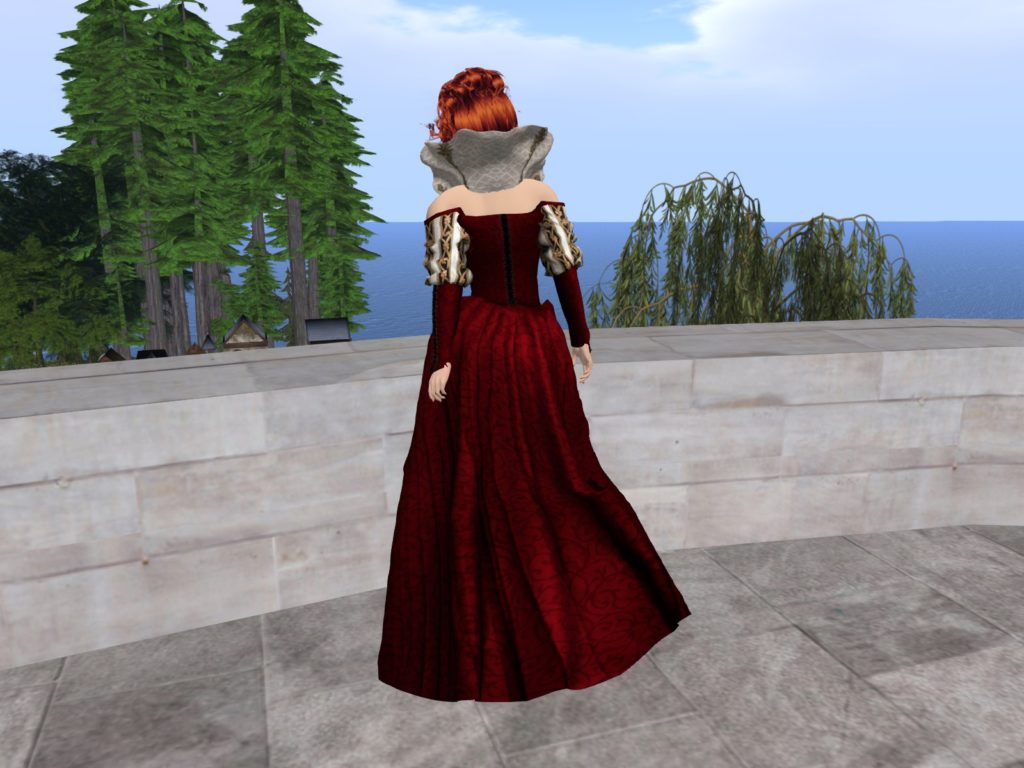 Slip the collar off, and a gown suited for a queen takes on a softer look.  I've also added the necklace that matches my earrings, from Two Sisters Treasures.  The For Her Heart set was a group gift at that point, and does not appear to be available for sale currently, but it's been one of my favourites, and a definite go-to.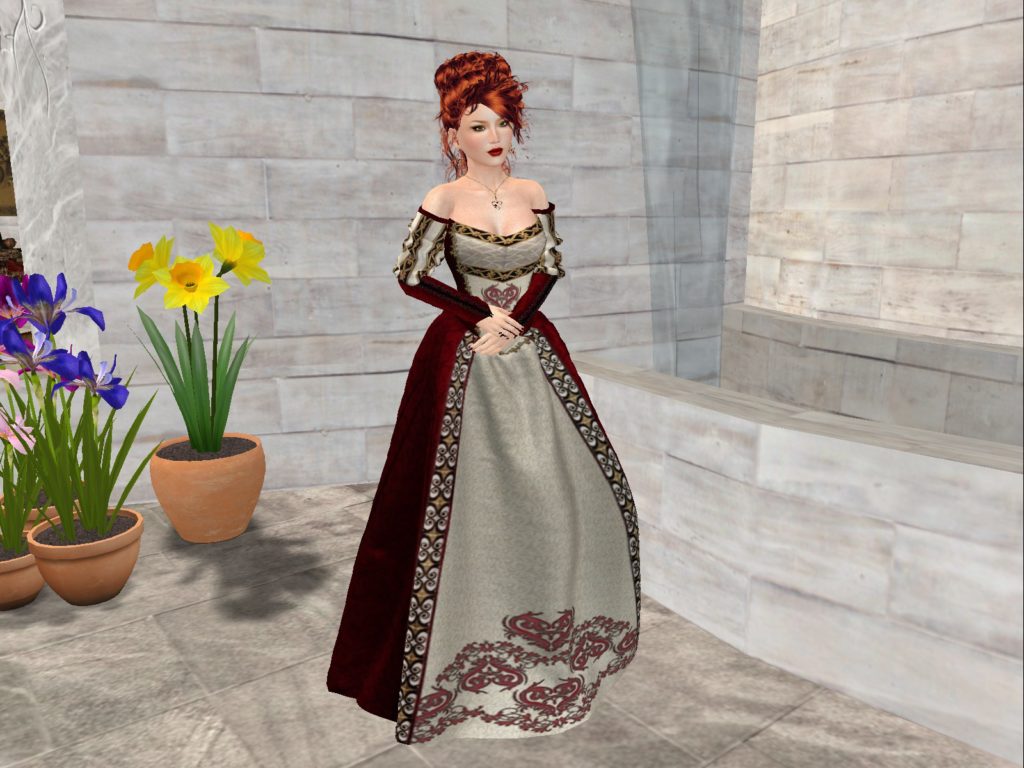 I particularly like that the hearts, while present, are somewhat understated (at least, by my eye).  It's not limited to February wear!
Perhaps I might get to like V-Day after all.  All the same, I think I'll avoid urban alleys this month.
Whoever you share this holiday with – that special woman, man, partner, friend, cat, dog, I wish you happiness!
And the Queen for my Heart?  Of her there should be no doubt.
Aloha, my friends!