A flutter of wings, and a lovely dress for the coming spring!  Solas at Blue Moon Enterprises has made a wonderful contribution to Fair Play, the fantasy extravaganza running now to the end of February.  Breeze as an lovely design to bring out your inner nymph!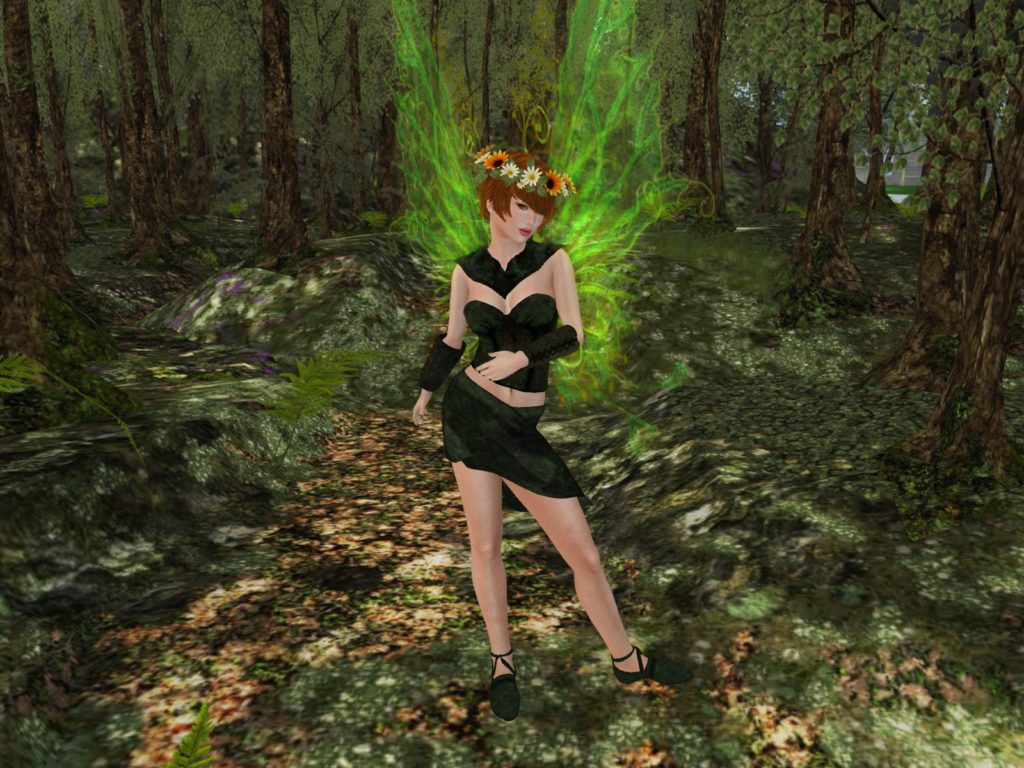 Breeze comes with two fitted mesh versions – one fit for the standard SL avatar, the other fit to the Slink Physique body.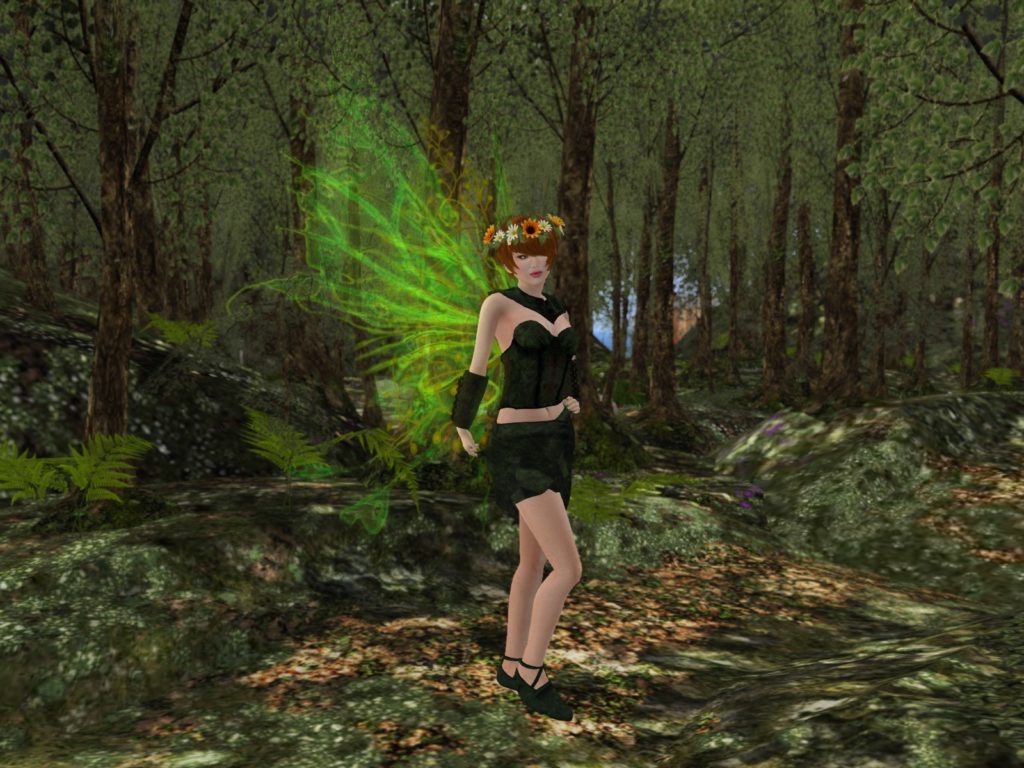 Breeze features four lovely colours, from forest (which you surely knew would be my first choice!) to the brown shades of earth, black night, and blue river.
Blue Moon has really made an impression on me with the attention to detail.  I love the lacing on the bracers, as well as the embroidered celtic knots on the corset.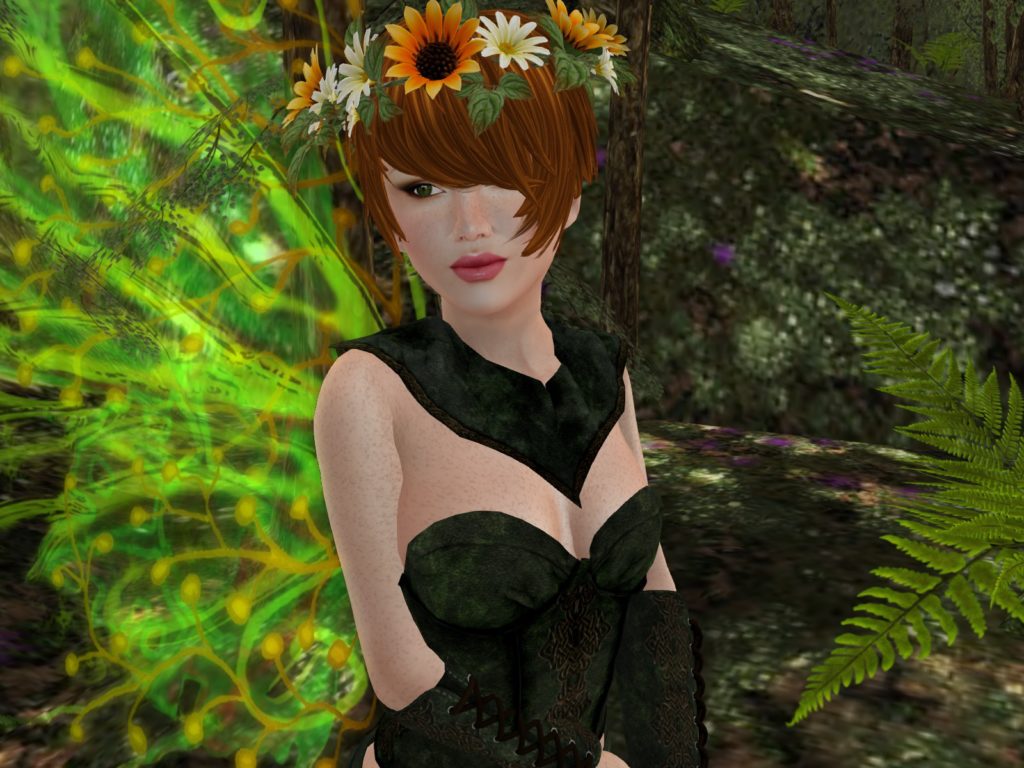 My wings are a lovely layered group from Bakki Beeswing at Fable Workshop.  Bakki makes some beautiful wings, and does some very nice work in layering different wing sets to produce a full multi-textured effect.  Yes, I am wearing all three of those sets of wings simultaneously!
Let me fold my wings to show you the detail on the back of the corset.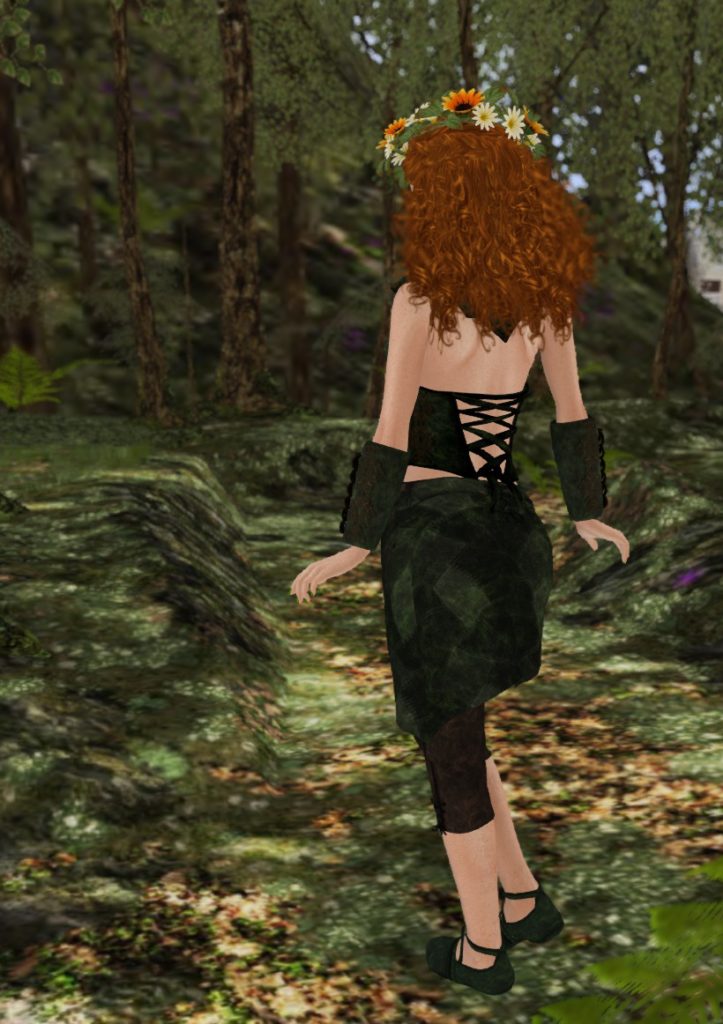 I really appreciate mixing and matching.  The poncho collar is a separate piece and is easily removed for the bare-shouldered look.  I particularly like the included leggings – and the ability to do without on the warmer days.  Now, a quick word of warning – in the above pic, I've mixed the earth leggings with the forest outfit.  That really sets off the brown embroidery in the corset and bracers!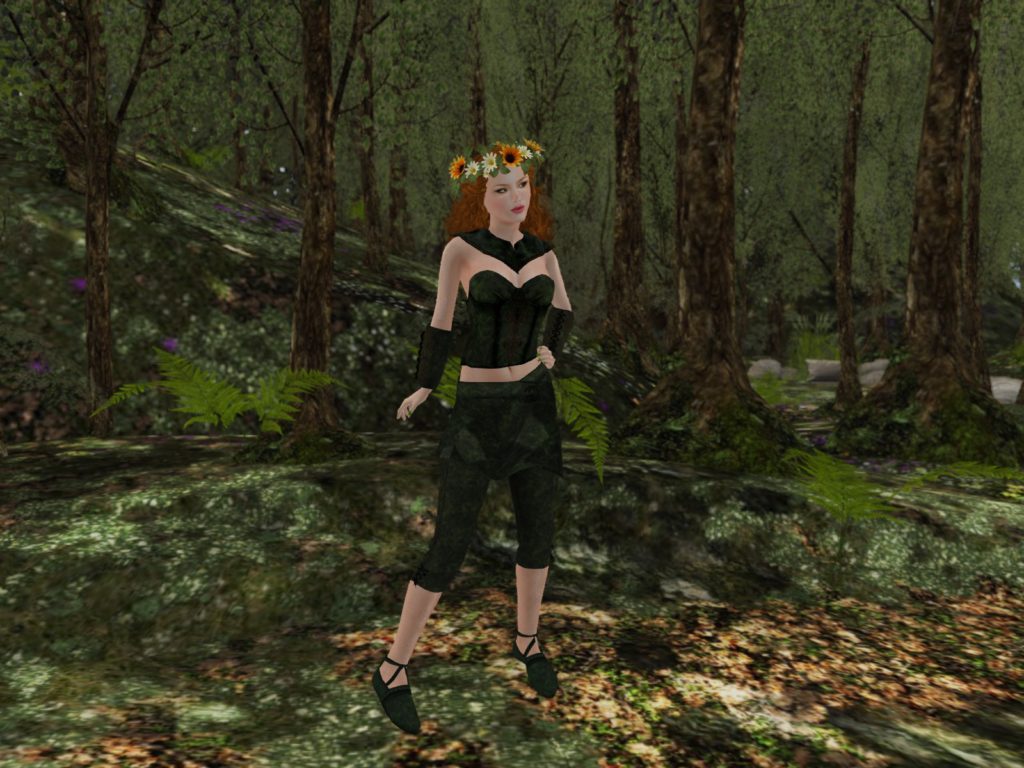 Breeze is currently available at Fair Play until the end of February.  I thoroughly encourage you to stop by and take a look, and please visit Fable Workshop as well!