I may have found a new love in bellydance!  Bellydance Goddess ensnared me this week with the new Raks Egyptian line.  Raks features appliers for the arms, top, and leggings, and wonderful prim ruffled skirt pieces.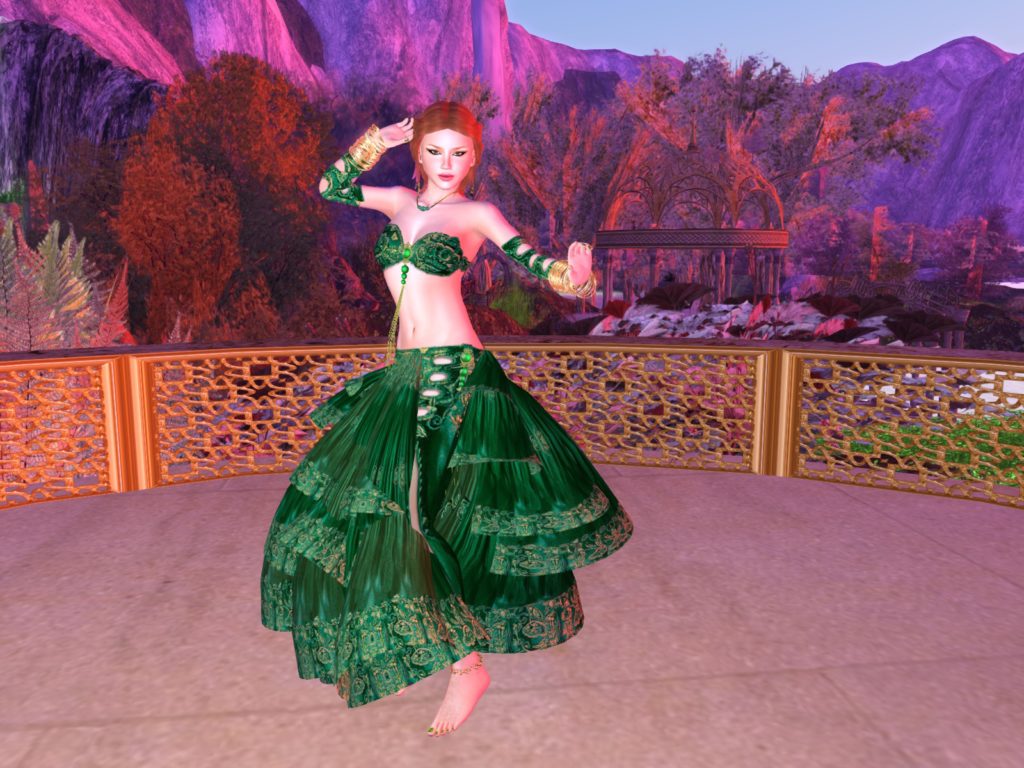 Raks comes in 15 beautiful colours, and if you run over to Bellydance Goddess soon, you will find that Aqeelah has left us a gift surprise: one of the colours is free as a gift!  I won't say which one, but I'll tell you that it inspired me so that I had to go and get the emerald that I'm showing you here today.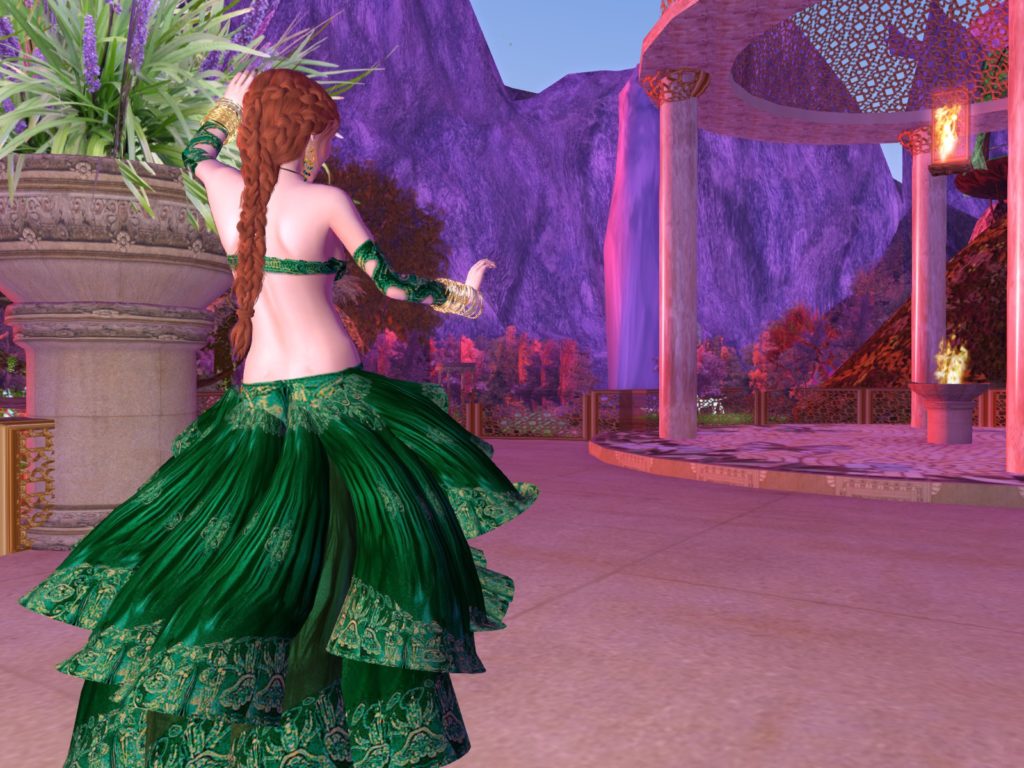 You may remember when I featured Bellydance Goddess' Pure last week that I mentioned that I had to go practice my bellydance.  Unlike normal photo poses, I took these while dancing on bellydances from Abranimations.  The motion capture animations are truly impressive!  You can see a few more images on my flickr page. I had a hard time choosing which ones to feature here.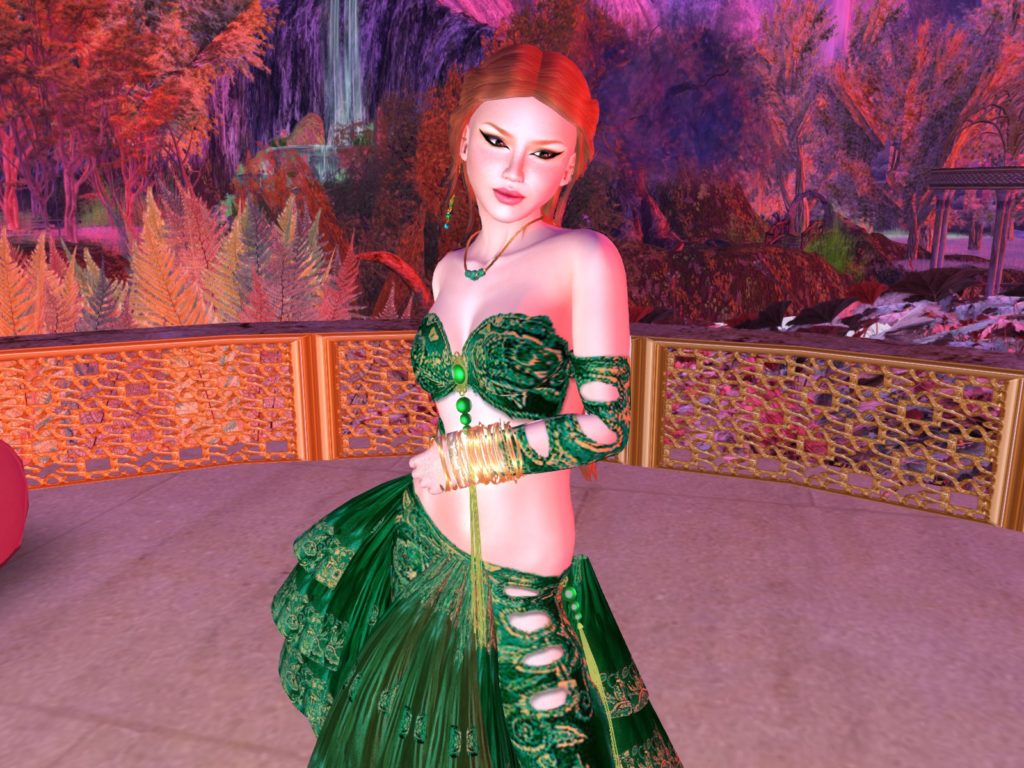 I need to add a quick word of thanks to my wonderful friend Jazaar, who graciously let me use her sim for these photos.  You'll see some more of her lovely gardens in future posts.
A hui hou kākou, my friends!