No, not me!  But Bellydance Goddess offers the lovely Pure as a group gift right now.  And it is divine!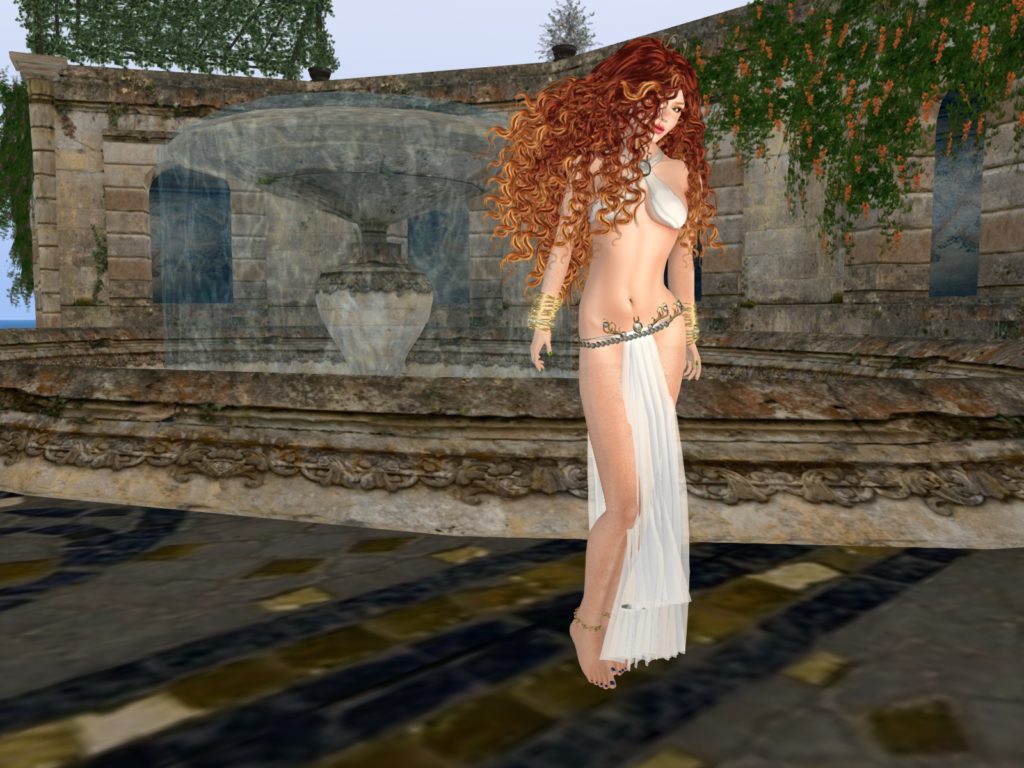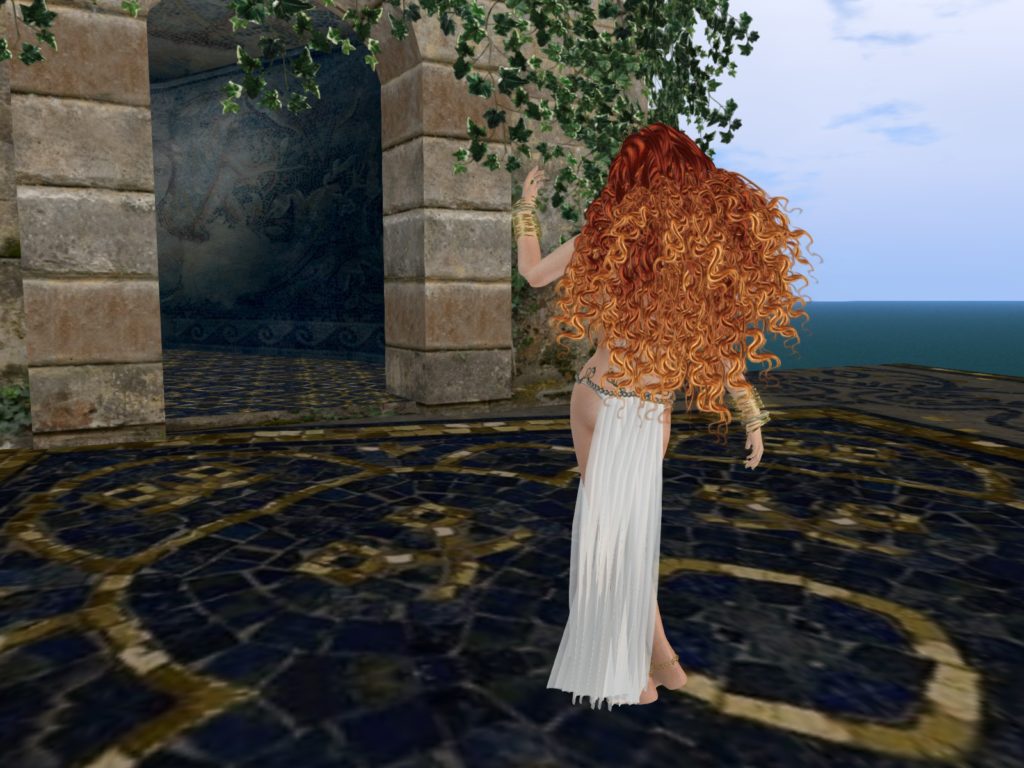 Pure comes with both a thong and a hip wrap appliers.  The wrap is definitely its own form of sexy!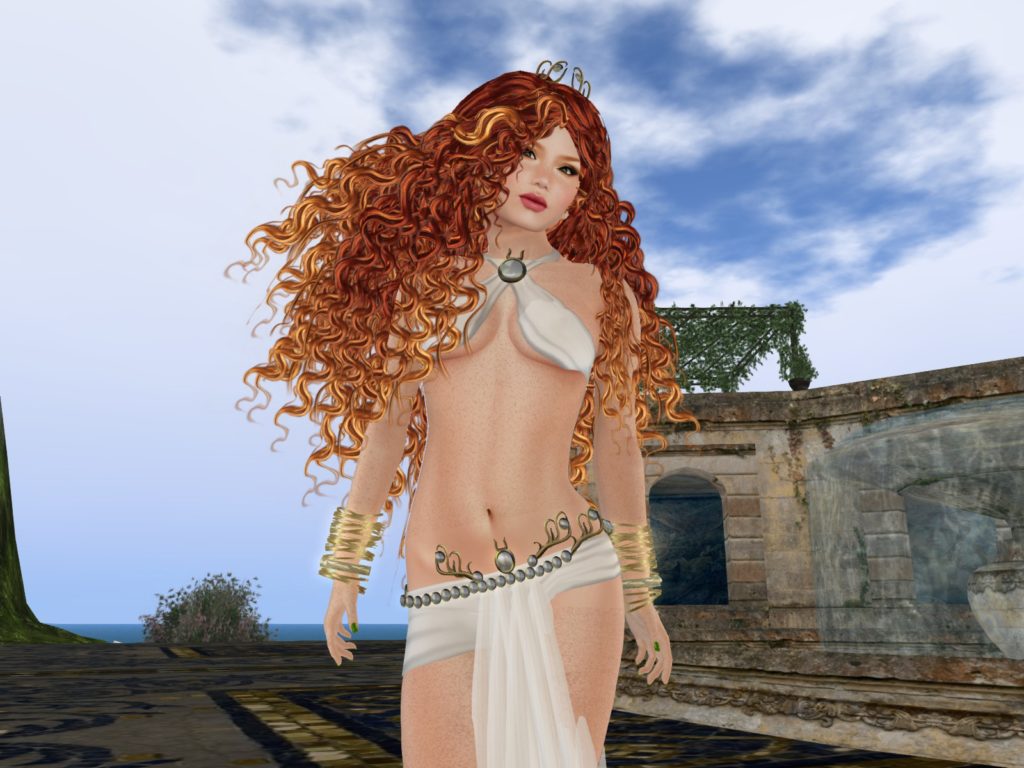 Pure comes with Omega appliers for the top, thong and waist wrap, and mesh accoutrements (belt, headpiece, chestpiece, bangles). The mesh belt includes the silks and comes with a resize script, although it can be tricky to fit just right to your hips!  Pure also includes bracelets which are not resizable, unfortunately, and were way too big for this girl.  Fortunately, I had a lovely set of bangles that were perfectly appropriate from the lovely Aditi saree from RaMp, and those together with some anklets from Cazimi rounded out this lovely outfit!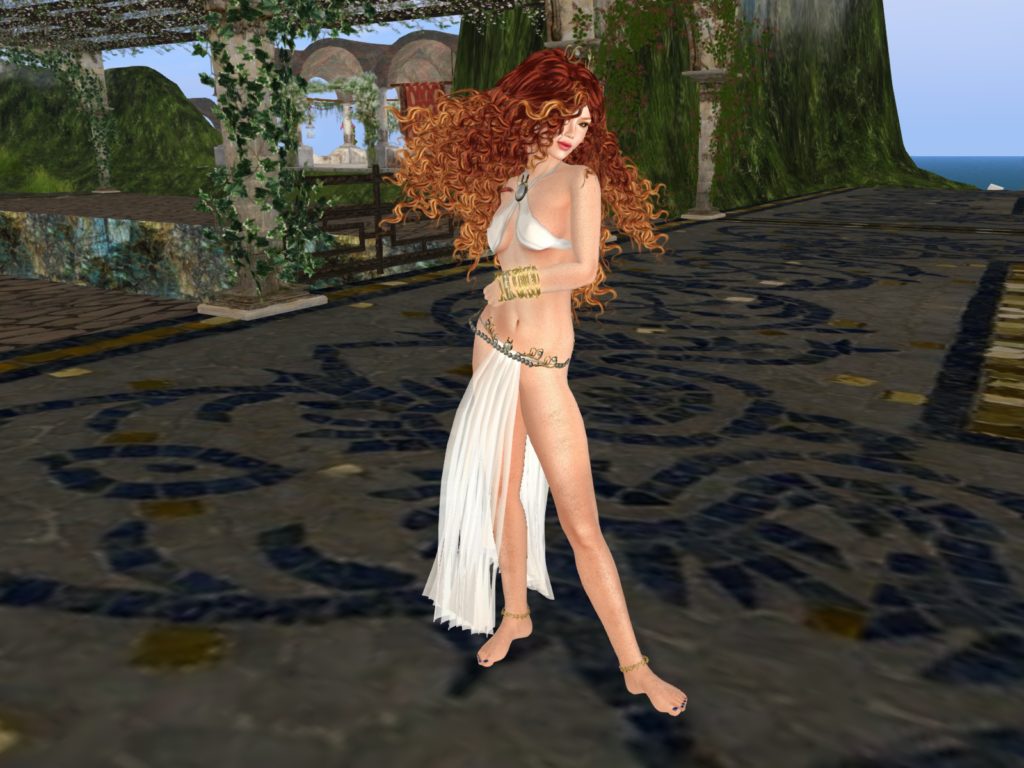 Now, I really need to go practice my bellydance!  A hui hou kākou, my friends!